Are your family jewels worth a lush and luxurious home of 100% cashmere? It won't come without a sting on the wallet, however.
This very limited release from Nice Laundry is both practical and unnecessarily luxurious, featuring a stretch gusset for breathability and movement, as well as an embroidered flying pig logo in 24K glided gold.
You can cop them here for a cool $1,000 USD.
---
---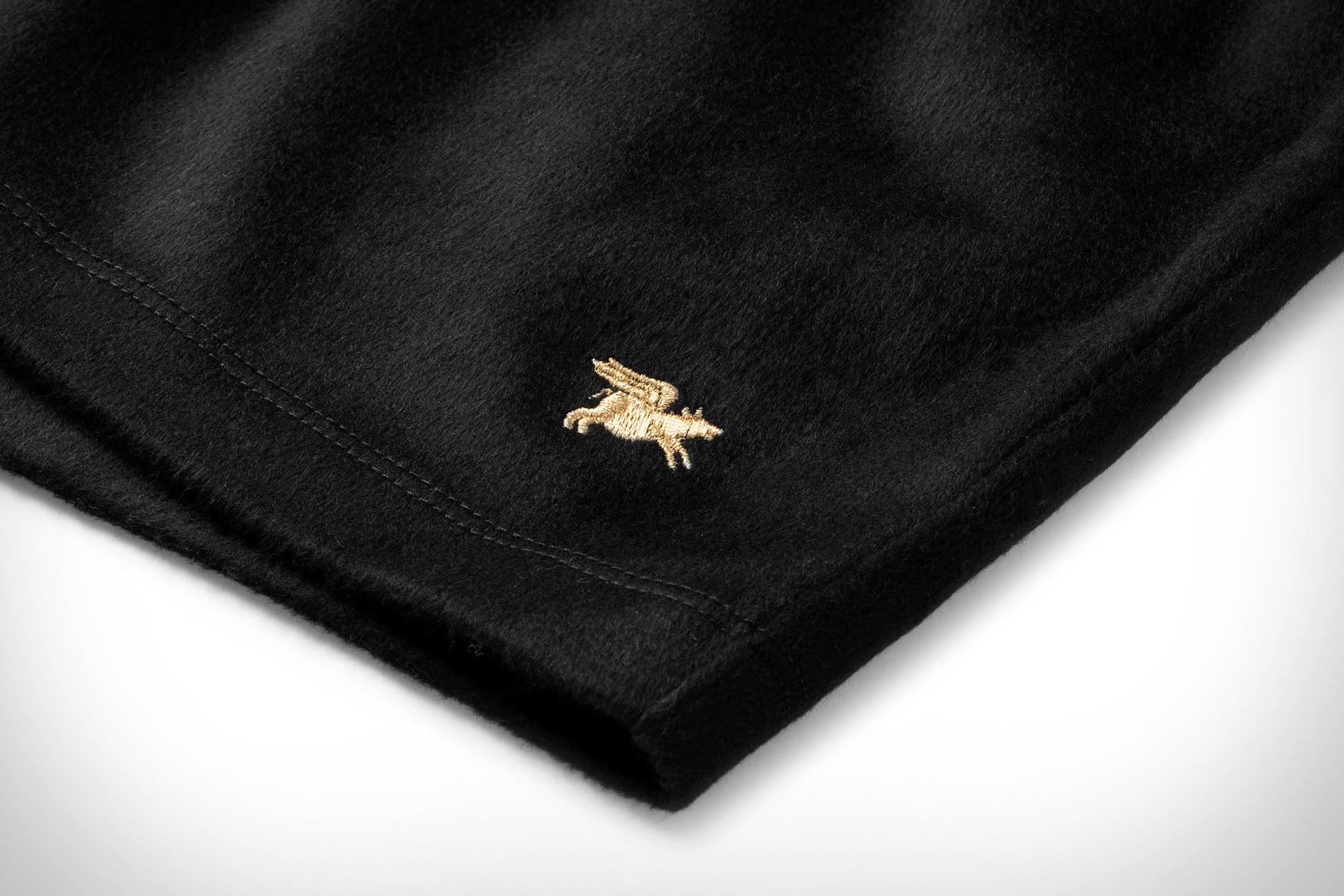 RELATED: This exclusive The North Face collab is your new cosy winter staple