In the interest of sustainability, Ralph Lauren is relaunching its Earth Polo line first introduced circa 2019. Made from plastic bottles, these shirts are an integral component of the brand's pledge to upcycle 170 million plastic bottles into both products and packaging by 2025.
Each shirt is comprised of yarn produced from approximately 12 plastic bottles, coloured by a water-free dyeing process. The plastic is flasked, melted into pellets, then extruded into monofilaments, before being spun and knitted. And as an added bonus, once a shirt's lifespan has reached its natural conclusion, the yarn itself can be recycled/upcycled all over again.
The departure from man-made fibres such as polyester represents just one of several environmental initiatives being undertaken by Ralph Lauren. Currently, other related endeavours include working towards sending zero waste to landfills by 2023, as well as reducing total water use by 20% across the distribution and value chain by 2025.

So why the sudden interest in progressive goals after 50 years doing more or less the same thing? Many attribute the change to the appointment of Ralph Lauren's first Chief Supply Chain & Sustainability Officer, Halide Alagöz, who kicked off her tenure back in 2016. In a macro sense, Alagöz's appointment will likely influence the actions of the company's contemporaries for years to come.
---
---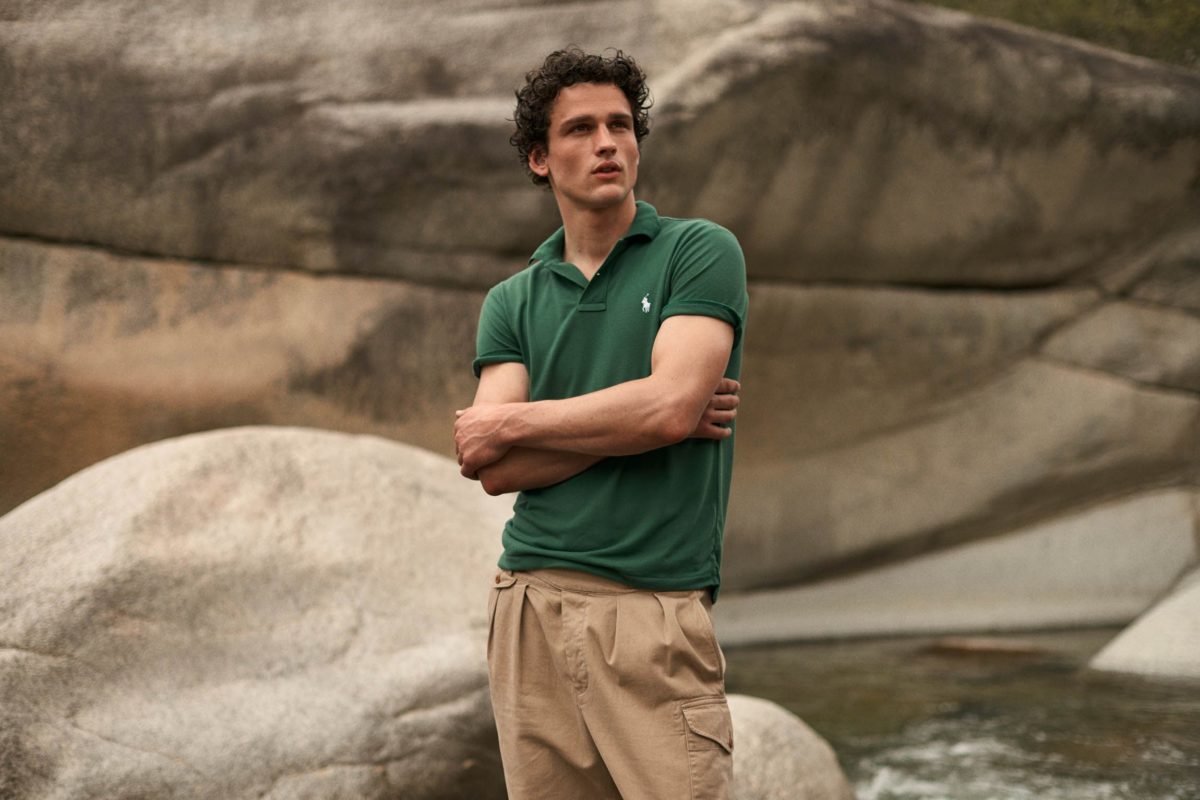 RELATED: The Ralph Lauren Face Mask Has Officially Arrived In Australia
"Sustainability is such an important topic today, and something that is really authentic to who we are as a brand and company," says Polo Chief Officer David Lauren.
"Ralph Lauren has always created products with a sense of timelessness that are meant to be worn and loved and passed on for generations. As a global brand, we have a responsibility to evolve our products and to find and implement technologies that are both sustainable and scalable for generations to come."
"By 2025, we are committed to converting our use of virgin poly-fibre to recycled poly-fibre across all products and brands."
For those of you who have a preference between "Sailing Orange", "Orange Flash", or whatever specific shade of navy blue in mind, shirts are now available in 20 different colour variants – 6 more than when they initially debuted.
Cop your very own Ralph Lauren Earth Polo T-shirt for just $149.