I always find that there's a ridiculous level of elitism attached to the idea of a custom suit. Anything custom really. Walking into a store to get tailored up heralds back to days gone by and it's a pleasurable process that many dismiss when it comes to organising your yearly formal wear. But realistically, heading to a tailor should be the first step for sorting that suit. You want something approachable, kind of in a stress and forget way. Well the boys at Suit Shop definitely have you sorted and we discovered the pleasures of their store on a recent suit up experience.
First up is an easy online booking which locks in the perfectly time slot to get in your speedy fitting (it took me roughly 45 minutes with a decent amount of chat). From there I walked into their main store at Chifley Place in the Sydney CBD, definitely feeling a modern vibe in comparison to the stereotyped old school tailor. Clean concrete lines the walls, along with some epic examples of fits varying from shirts to full on ties. This brings out the non-threatening side of Suit Shop, with a vibe closer to a bar or office versus a pretentious storefront. Simple touches like a fridge full of beverages and huge couches to lay out on definitely create a luxury feel. When my tailor approaches me to tee up the measuring process I feel right at home, a nice little break from the world outside.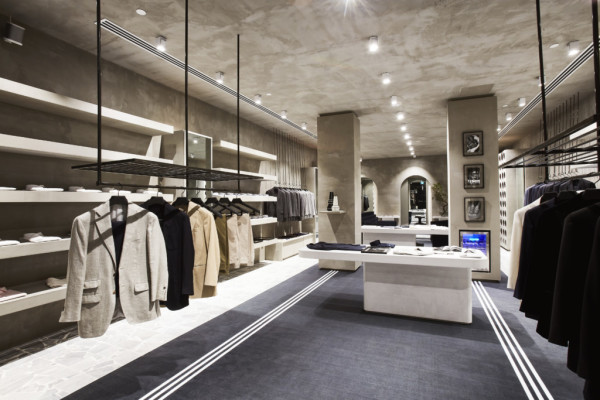 A huge variety of styles and fabrics are available, from a lighter summer suit to a more comprehensive winter layering. I decided to go with a pretty classic cut in a thicker navy wool accompanied by oyster buttoning for some highlights. The customisation aspect means that it's super easy to rack up a couple of different designs and purchases while you're in store. That's the beauty of Suit Shop, you can make it a one stop shop for a bunch of suiting options. You can literally sort yourself for a fair while and with super decent prices (around $1000 for a 2 piece wool suit) you can't deny it.
---
---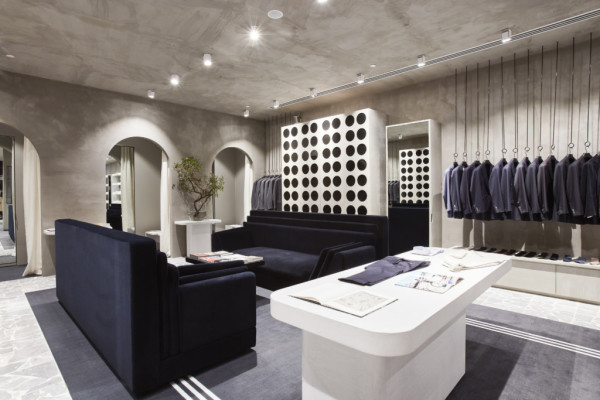 From the initial fabric pickings we head to the usual tailoring and sizing process. Finding the cut that works becomes easy in the welcoming environment. This is where you can truly find your best look, with top tier advisory from the team. The deed is done snappily and you're able to finish in a lunch break length fitting. Best of all this attitude is reflected in the crafting process, without comprising quality. I was able to get my suit back within a month for a second fitting, pretty much good to go from there. This haste definitely doesn't affect the quality, the fit and feel are on par with the best.
All in all, the Suit Shop experience is a legitimate godsend for the time poor, so if you're looking to suit up for the upcoming year Suit Shop is definitely the go to.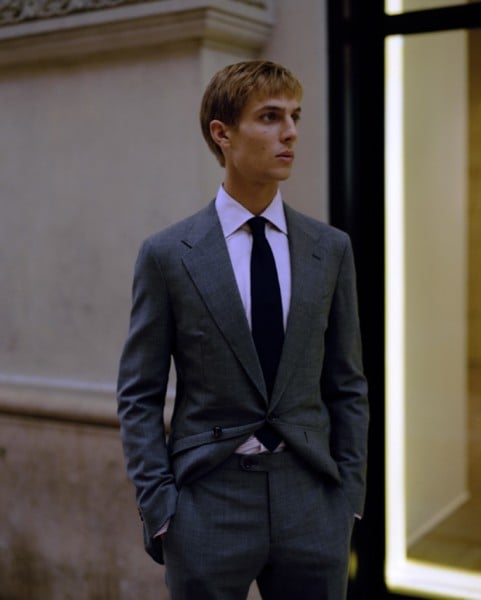 Check out the Suit Shop site here to find out more. While you're at it check out other bang for your buck suiting option here.