We all love the sun and, for the most part, it loves us back. It helps us regulate our sleep, produce vitamin D (amongst other things), and pretty much guides us throughout the day. Although not everything about the sun is good for us, especially when it comes to taking care of our skin. Not only can the sun cause certain types of skin cancers, but on a surface level, it can surreptitiously damage our skin and lead to noticeable signs of premature ageing including loss of elasticity, sagging, fine lines, and wrinkles. You don't want that, you don't want constant sunburns, and you definitely don't want skin cancer, so it's always wise – especially in Australia and New Zealand, where we can receive up to 15% more UV radiation than Europeans – to have some of the best sunscreen for face protection and best sunscreen brands on you at all times. Even on cloudy days.
---
How Does The Sun Actually Harm Us?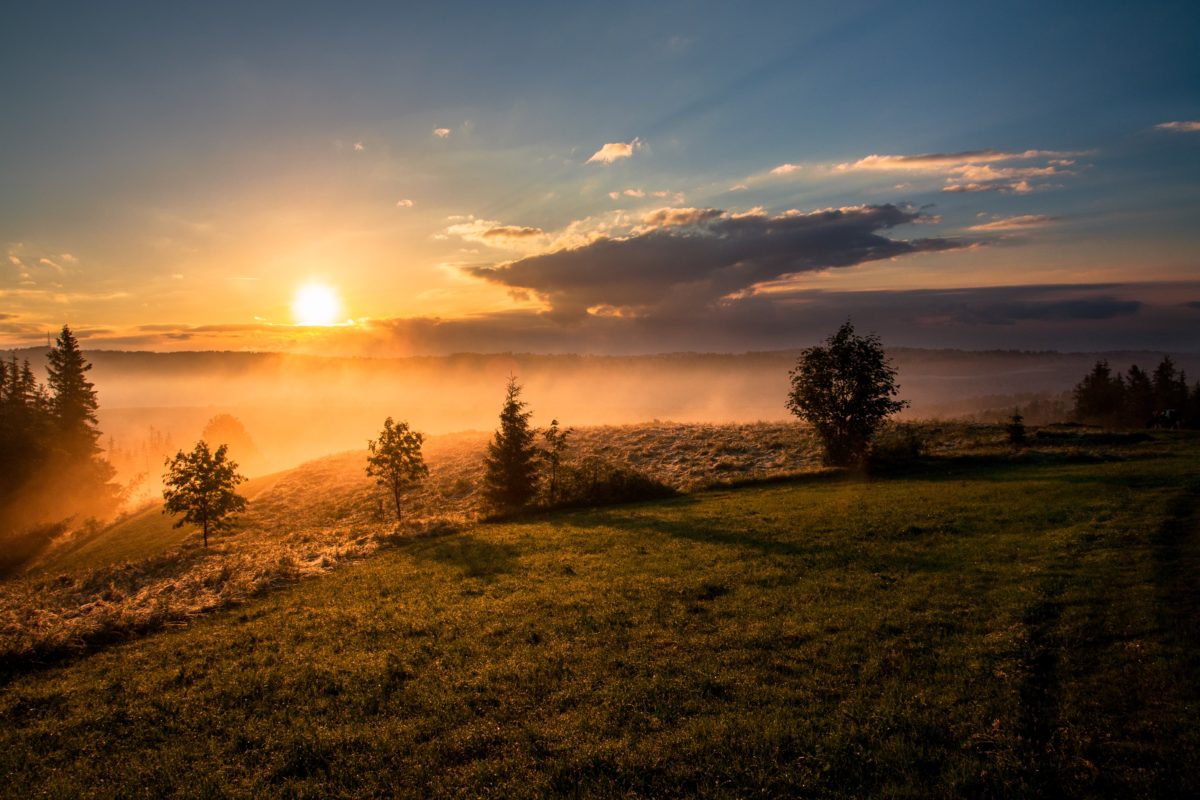 The sun emits three main types of UV Rays as part of its entire electromagnetic spectrum, two of which are of the most concern to our skin. Short UVB rays are commonly responsible for sunburn, while long UVA rays are more insidious and can lead to premature skin aging and, on a deeper level, cellular damage that can cause sun-induced skin cancers like melanomas.
Our body knows these rays are nasty, and so it produces melanin, which absorbs UV rays to essentially protect nearby cells. The more sun exposure, the more our body is pressured to produce melanin. Melanin is also responsible for regulating pigmentation, and the amount we produce is typically determined by genetics.
---
---
You know where that's leading, right?
More sun, more melanin, darker skin. Tanning is our body's natural reaction to skin damage. Needless to say, a good sunscreen will prevent (or at least significantly lessen) tanning because going in unprotected to try and stimulate melanin is actually reckless and a terrible idea.
Ultraviolent radiation also causes our body to produce free radicals – unstoppable atoms that can cause illness and induce signs of ageing. If free radicals aren't protected against, by a healthy balance of antioxidants, they are can wreck all kinds of havoc on our body, at a level as deep as altering our DNA, and adversely altering proteins.
Rubbing some sunscreen on your face every morning to help prevent that seems like a fair shake to the right side of any cost-benefit analysis.
---
What's SPF And Why Does It Matter?
SPF stands for Sun Protection Factor and while it's definitely something to be paying attention to, it's not as make-or-break as people seem to think.
As Dr Jean Laing, Founder of LaGaia UNEDITED – the official skincare par and partner for people4ocean, puts it, SPF strength is just one variable people should look for in a sunscreen, but it is not the most important.
"In fact, very few of us know, that in terms of percentage of UV rays blocked, there is an imperceptible difference between an SPF 30 and SPF 50 rated sunscreen – about 1% – and that an SPF 15 sunscreen already protects you from about 93% of UV rays".
---
---
Sunscreens Role In Skincare
Whether you have sensitive skin, acne prone skin, dry skin, oily skin, darker skin tones, or various other skin types, sunscreen is a daily must when it comes to skincare. It's pretty much a non-negotiable, and it doesn't matter whether it's a pearler outside or if it's overcast and dreary. After you put on your – at a very basic level – face wash or cleanser, serums, exfoliator and moisturiser, the cap should always be your sunscreen.
"SPF application is the final and most important step in a good skincare routine", says Dr Laing.
"Think of your sunscreen as a double shield, reflecting UV rays to preserve healthy cellular function, hydration and elasticity of your internal skin structures. Putting this shield on every day ensures the longevity of your youthful complexion, as well as the best protection against cellular mutations and skin cancers".
RELATED: Top Men's Skincare Brands To Build An Age-Defying Routine
What Else To Look For In A Sunscreen
Before we slip, slop, slap into the best sunscreen brands in Australia, it's worth giving a quick rundown of what you should actually be looking for when shopping around for the best sunscreen for you and your skin. They aren't all made equal.
Dr Laing explained to us that the basic components of most mainstream sunscreens are actually not skin-friendly, given they are made of UV-absorbing chemical actives, water, synthetic fillers, alcohol, and preservatives. Most sunscreens contain up to 20 chemical compounds, which may work well at preventing sunburns, but won't do much for your skin's health, function, and balance.
A good sunscreen won't have to contain skin-irritating chemicals to do the job. In this case, less is more when it comes to sun care.
"Using less harmful chemicals, no water, and cell-protecting antioxidants result in a higher-performing product and therefore better protection for the skin".
---
---
The "all-time hero ingredient" in sun protection is zinc oxide, as Dr Laing tells us. The mineral is classified as a physical UV-blocker that reflects the harmful rays away from the skin, with particles on the skin's surface acting like mirrors to bounce away sunlight and prevent absorption into the dermis. This is the common function of a physical sunscreen or mineral sunscreens.
Chemical sunscreens, on the other hand, require absorption into the skin to further absorb UV rays and release them from the body after converting them into heat.
Zinc oxide sunscreens are generally recognised as superior and a reef-safe alternative, which aligns with Hawaii's ban on sunscreen chemicals, which cause toxic pollution of its coral reefs.
As such, a premium sunscreen should contain zinc oxide as the only active ingredient.
Dr Laing suggests looking for a water-free formula, which guarantees the absence of preservatives in the product. You should also look for minimal aroma, and some added vitamins like vitamin E or vitamin C, and botanicals like chamomile or green tea.
"These will all help to nourish and protect skin, providing a second tier of dermal protection for the cell, not just the outer layer of skin".
---
Best Sunscreens For Face Protection
LaGaia UNEDITED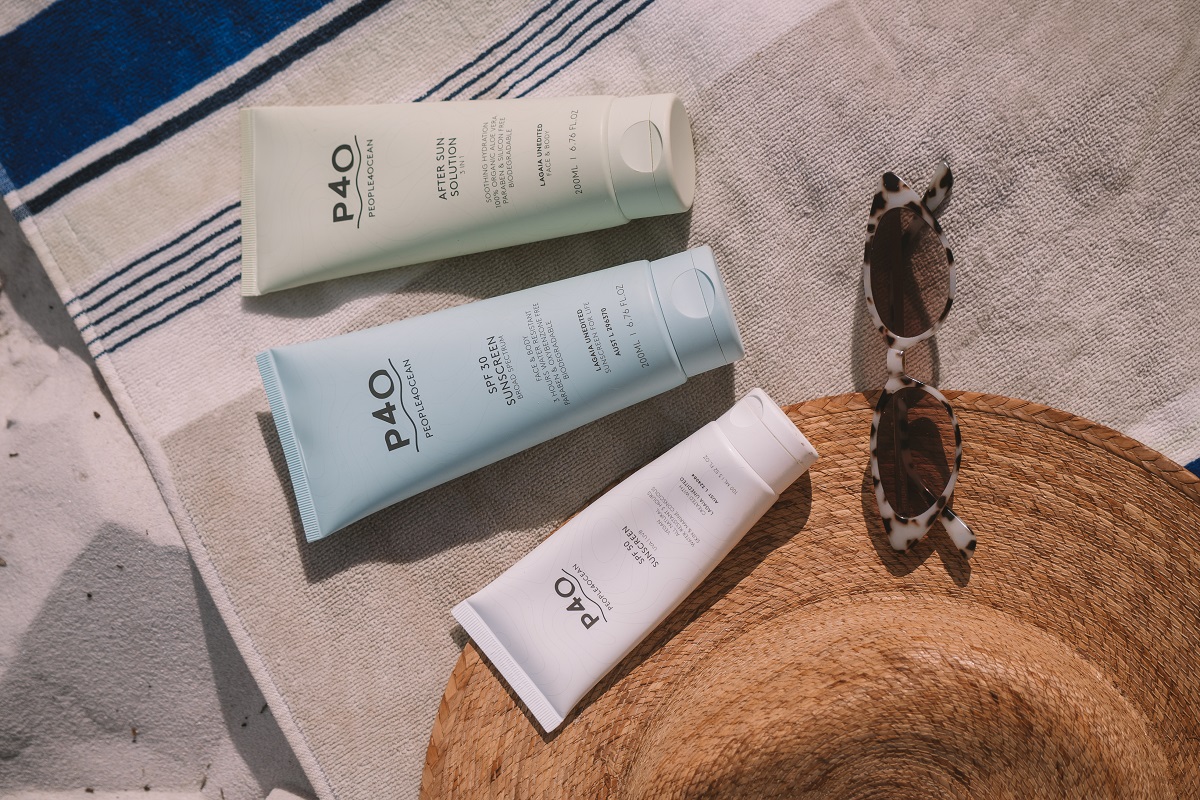 If you want to choose just one premium brand of sunscreen in Australia, it's most likely going to be LaGaia UNEDITED. The Melbourne-based brand offers a comprehensive range of not just sunscreen, but various other types of skincare as well. And there's a reason we hit up the founder, Dr Jean Laing, to give us a quick rundown on sunscreen and what to look for. That being, LaGaia UNEDITED is the official skincare partner of Qantas First Class and can be found in some of the world's most prestigious spas and hotels. Once we caught wind of that, it just made sense to get a swift education from the luxury skincare brand.
You're looking at $49 for a 200ml SPF bottle of LaGaia UNEDITED's SPF 30 sunscreen, which is a 3-hour water resistant sunscreen with broad spectrum UVA and UVB protection, and zinc oxide as the only active ingredient. The all-natural formula includes a complex and subtle scent of patchouli, ylang ylang, lavender, geranium, and vetiver so you'll also get a nice fragrance when you apply this face and body sunscreen to your exposed skin.
---
---
---
Hunter Lab Co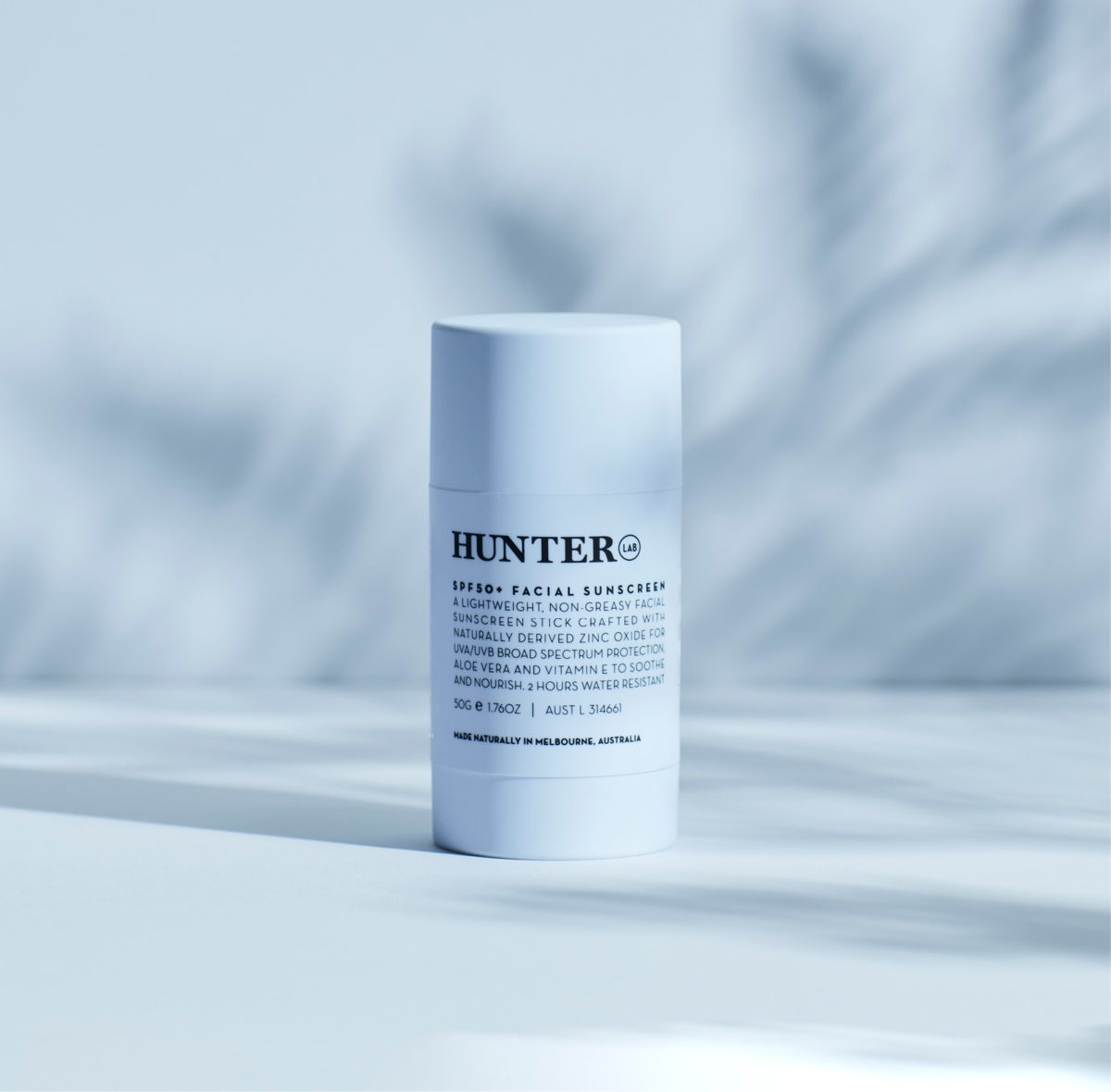 Hunter Lab Co is my personal favourite skincare brand and one I use daily, but the high price tag can be a bit offputting to some. Also born out of Melbourne, the brand can be found in the bathrooms of some of the country's top hotels like A By Adina and Pier One Sydney Harbour, which should tell you all you need to know about the luxury image built up around Hunter Lab.
They only produce an SPF 50+, which is this lightweight, non-greasy facial sunscreen using naturally derived zinc oxide for broad-spectrum UVA and UVB protection. Like the LaGaia UNEDITED one, this means it's a mineral-based sunscreen (or physical sunscreen) and is much closer to what scientists recommend we use for our skin.
The formula makes use of aloe vera and vitamin E to nourish and keep the product suitable for all skin types. It offers the highest sun protection currently available, has 2 hours of water resistance, and has a very smooth, cashmere-like feel, making it one of the better options if you're looking for a high-end sunscreen.
Note that it is a roll-on, which makes it a bit more travel friendly for those applying sunscreen in the morning, and reapply sunscreen throughout the day without necessarily having to stop what they're doing and spray sunscreen or rub it in.
---
La Roche-Posay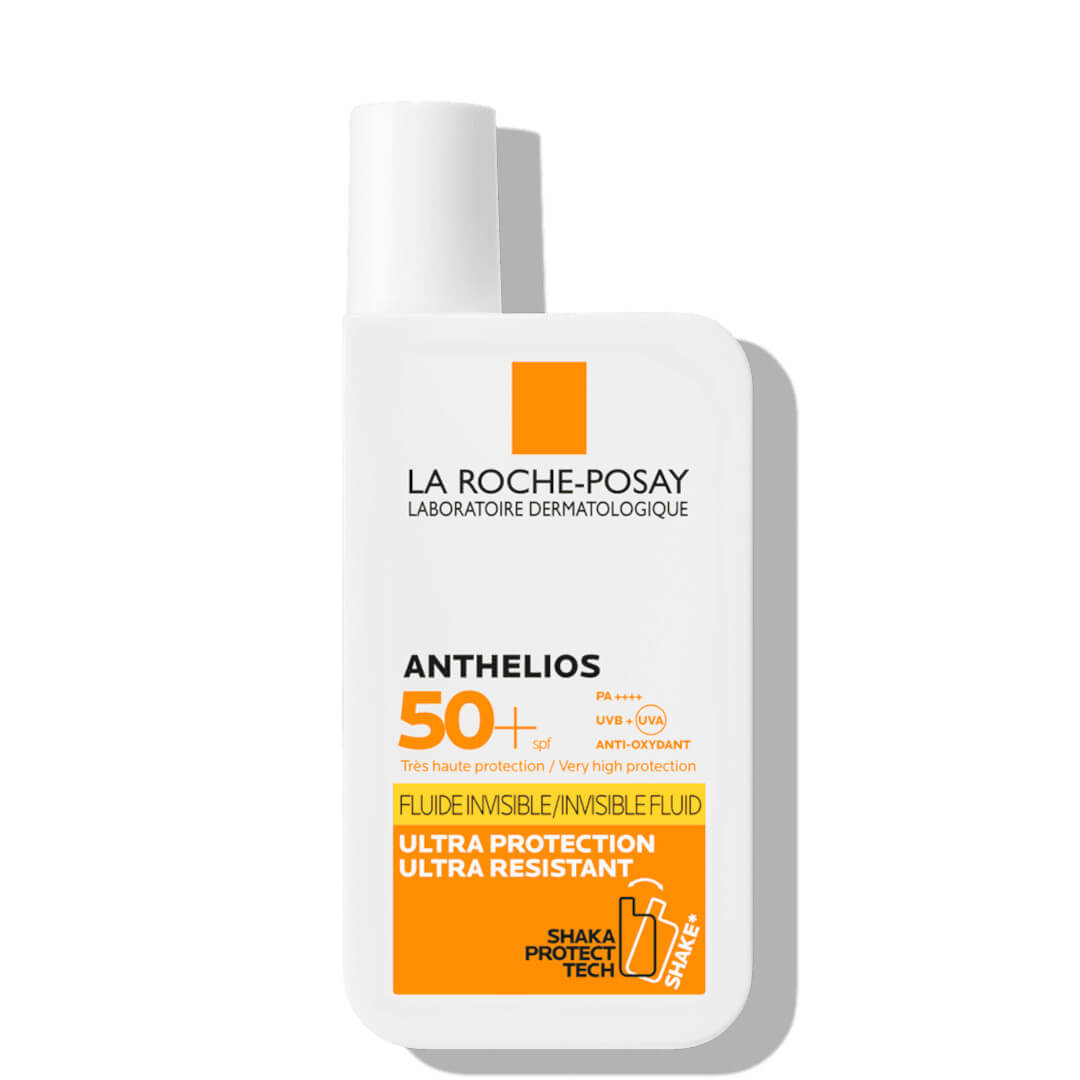 La Roche-Posay is a well-respected name when it comes to sun care, and it's one of the more accessible brands out there given you can find their stuff places like Priceline. The $25, 50ml La Roche-Posay Anthelios Invisible Fluid SPF 50+ is the pick of the range here, with its non-greasy, fragrance-free, and lightweight formula.
If you're out in the sun playing sport or doing some laps in the pool, go for the La Roche-Posay Anthelios Wet Skin SPF 50+ body sunscreen, which is widely considered one of the better options for athletes. The formula has been tweaked to better work with wet and sweaty skin, which makes it a much better option if you want to maintain protection while sweating away in the sun.
---
Endota
The largest day spa brand in Australia, Endota, have their reliable Natural Clear Zinc SPF 50+ available for $30, presenting another top choice when it comes to sunscreen in Australia. The mineral sunscreen lotion offers broad-spectrum UVA and UVA protection, water-resistance of up to 4 hours, and is made from natural zinc oxide with a reef and ocean safe formula that includes a hydrating blend of coconut oil and vitamin E.
---
Australian Gold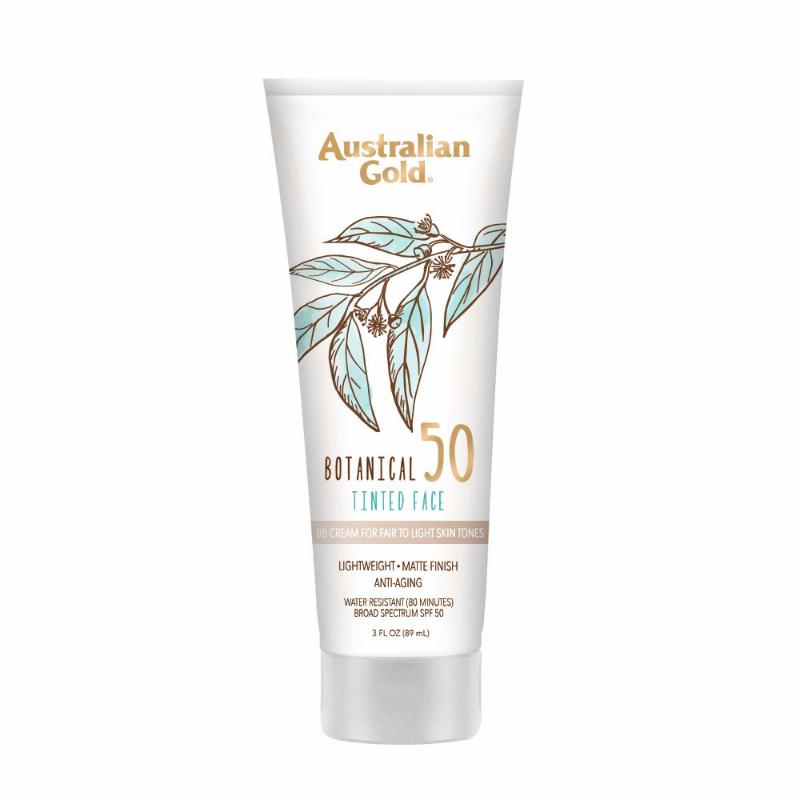 Australian Gold has found a nice little balance with their Botanical SPF 50 Tinted Face Mineral Lotion, a 100% mineral sunscreen which offers powerful sun protection but maintains a gentle, lightweight formula that's specially designed for sensitive facial skin with native Australian botanical ingredients.
---
---
Like all the others, this will shield you from both UVA and UVB rays, although it's only water-resistant for up to 80 minutes.
This is also a tinted sunscreen, which means while it's a mineral sunscreen with titanium dioxide and zinc oxide, the formula also includes a subtle tint to blend in better with fair to light skin tones to help improve complexion.
---
Antipodes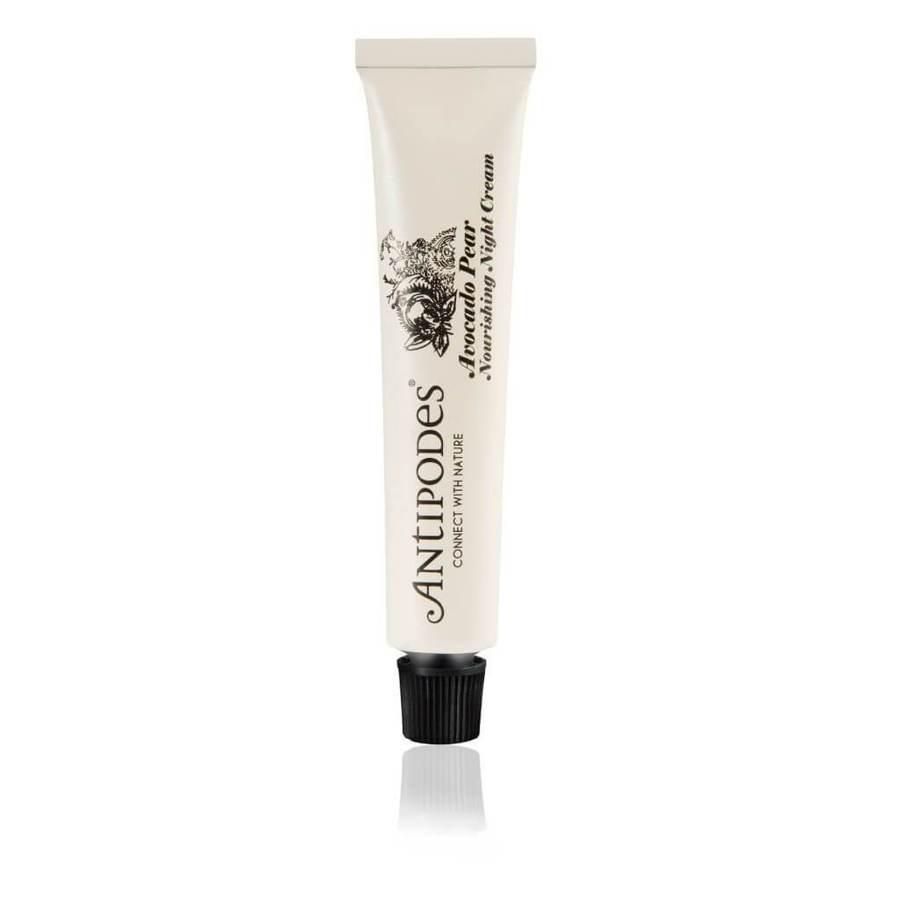 Highly regarded New Zealand skincare brand, Antipodes, offers their Immortal Performance Plus with Natural SPF 15 for anyone looking to augment their existing dedicated sunscreen with a 2-in-1. In this case, this is a high-performance moisturiser with the added UV light filter of raspberry oil, with the formula also including hyaluronic acid to retain hydration and prevent water loss, Vinanza Performance Plus extract to decrease facial flushing and melanin production, and Reishi mushroom to promote healthy cell growth.
As Dr Liang tells us, moisturisers that have added SPF are not approved as a sunscreen, as that is not their primary function. These are instead considered "secondary / cosmetic sunscreens", which means their SPF claims haven't been properly checked or tested. However, Dr Liang advises to think of these products as "bonus coverage" – you should be applying your premium sunscreen over it as your final step.
---
Best Sunscreens In Australia – Frequently Asked Questions
What is the best sunscreen to buy in Australia?

If you're looking for the best sunscreen brands to buy in Australia then you'll want to go for Lagaia UNEDITED or Hunter Lab Co, both Melbourne-based companies.

Does SPF matter when it comes to sunscreen?

SPF does matter, but not enough as most people think it does. There really isn't much difference between SPF 30 and SPF 50.

Should I use sunscreen everyday?

You should sunscreen everyday, regardless of the weather or the forecast. On cloudy days, especially in Australia and New Zealand, UV radiation can still be quite strong.