The Emporium Barber recently opened their new store in Bondi, meaning blokes can now get a trim or cut throat shave whilst watching the surf at Australia's most iconic beach – they'll even serve you a beer to seal the deal. This is the first of the boutique barbers to open in Sydney which already has locations in Fortitude Valley and the Brisbane CBD. What's nearly as impressive as the positioning of the new store though, is the vast range of men's care products covering the wall. We got together with Emporium to put together the four men's grooming products you need this spring.
1. Layrite – Natural Matte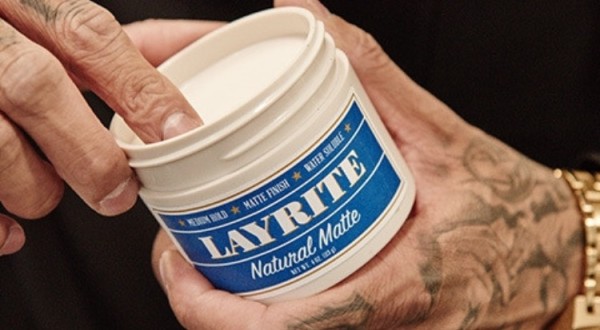 If you're not currently sporting any form of slick, quiff or man-bun and just want a product that creates a natural look, then we recommend the Layrite Natural Matte paste. This product is lightweight and easy to use which is important as it means you are able to replicate that same look the next day. The bonus of this product is that it isn't too shiny but till offers plenty of hold and control without it being too crisp.
2. Creed – Aventus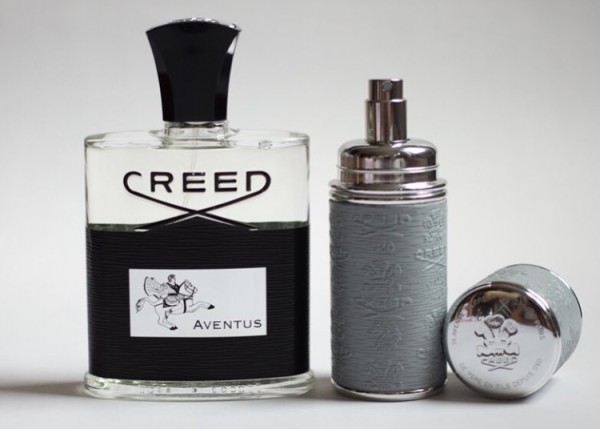 You should always have a few options when it comes to cologne and leading into the warmer months Creed Aventus is definitely one to add to your collection. The top notes consist of apple, blackcurrant berries and pineapple and the middle notes feature roses, birch and Moroccan jasmine. These combine with the base notes of oak moss, ambergris and vanilla to create a scent that is perfect for spring and summer.
---
---
3. Triumph & Disaster – Rock & Roll Suicide Face Scrub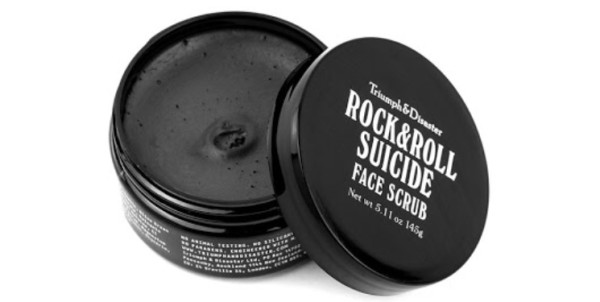 Skin care is also another aspect of grooming that all guys should be paying attention to. Regular exfoliation combined with a balanced face scrub like Rock & Roll Suicide will remove the build up of dead skin and dirt. This will clean out the dirty pores and reveal the fresh layers of skin underneath. Rock & Roll Suicide is also infused with a unique natural fragrance called 'Smoke and Wood'.
4. Captain Fawcett's – Jimmy Niggles' Million Dollar Beard Oil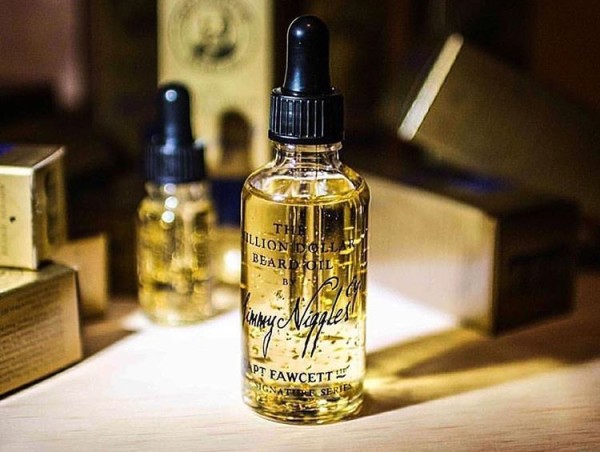 For guys with a beard you can't go past Captain Fawcett's Jimmy Niggles' Million Dollar Beard Oil. Captain Fawcett has collaborated with Jimmy Niggles Esq to create this special formula that is crafted with "fresh oceanic scents and earthy resinous notes, topped with an enchanting floral citrus". We are also big fans of bottle which is filled with flakes of 23 carat gold. Also, its worth mentioning that if you do get yourself a bottle not only will your beard be looking a million dollars, but you will also be supporting Beard Season: "Beard Season is a global movement turning beards into life saving conversation starters, challenging you, your friends & family to have a skin check for melanoma – one of the world's deadliest cancers." Proceeds from every bottle of Million Dollar Beard Oil will be used with responsible efficiency to spread awareness & action in the fight against melanoma.
You can pick up all these products at the Emporium Barber in Bondi.