Welcome to Fragrance Friday, where each week we'll be keeping you abreast of the newest and most iconic releases in the dynamic world of men's fragrances. Born out of the desire to showcase one of the most overlooked, yet versatile, elements of any discerning man's style this weekly column will help you finesse your own signature scent.
A few weeks ago I took a look at an incredibly strong and niche perfume – Maison Crivelli Hibiscus Mahajad. A few of my colleagues have since banned me from spraying perfume at my desk because of how long it lingered, and how divisive it was. Some loved it, some hated it. Strong reactions often indicate the best niche fragrances, so I'm often quite partial to something that's interesting yet leans close to the high-risk, high-reward type of deal. If someone loves it on you, they'll really love it. The opposite is just as true.
Compare this to Moncler Pour Homme, which is nice and accessible instead of loud and divisive. It's a safe perfume. The Italian luxury sportswear brand sought to capture the feeling of walking through an alpine forest and, at least to me, they did an incredible job at distilling that vibe.
---
---
If you've been reading this column occasionally you might get the idea that I do prefer those louder more interesting perfumes so Kilian Rolling In Love is ticking all my boxes right now. It's a unisex perfume, but it's kind of testing the waters if it wants to play in the men's perfume market just as evenly. Most blokes who give this a whiff would easily write it off as too female, and that's completely fair. It's a very gourmand, amber floral fragrance that's got a very milky, powdery quality thanks to the overarching note of almond in the strong opening.
I get a bit of a red velvet vibe from it, which gives it a slightly biscuity opening with a lot of pureed red fruits. I'm surprised raspberry isn't mentioned in the listed notes here, given the opening is just almond milk and ambrette. That makes sense as soon as the scent hits, so you'll get a nice little interplay between the milkiness of the almonds and the heavy musk of the ambrette. The middle notes, iris and freesia, bleed through quite quickly to create this red fruity blend while the tuberose, vanilla and tonka bean start to come through soon after.
The show isn't very long, but the sensual fragrance certainly makes its mark once the dry-down peels back to reveal even more vanilla and tonka bean, still keeping that milky quality from the almond balanced with the almost neroli-like tuberose note.
It's an overstuffed performance, but I assume this is how perfumer Pascal Gaurin has concocted those red fruits without actually including any berries in the bill. The velvet-like iris keeps it all from coming across as too overwhelmingly sweet, which is probably the low-key MVP here as the fragrance remains silky without sickly. It could have very easily gone the other way. And look, many might find it a bit too cloying, but as above, that's why it's such a divisive scent. One thing you can't say about Kilian Rolling In Love is that it's forgettable.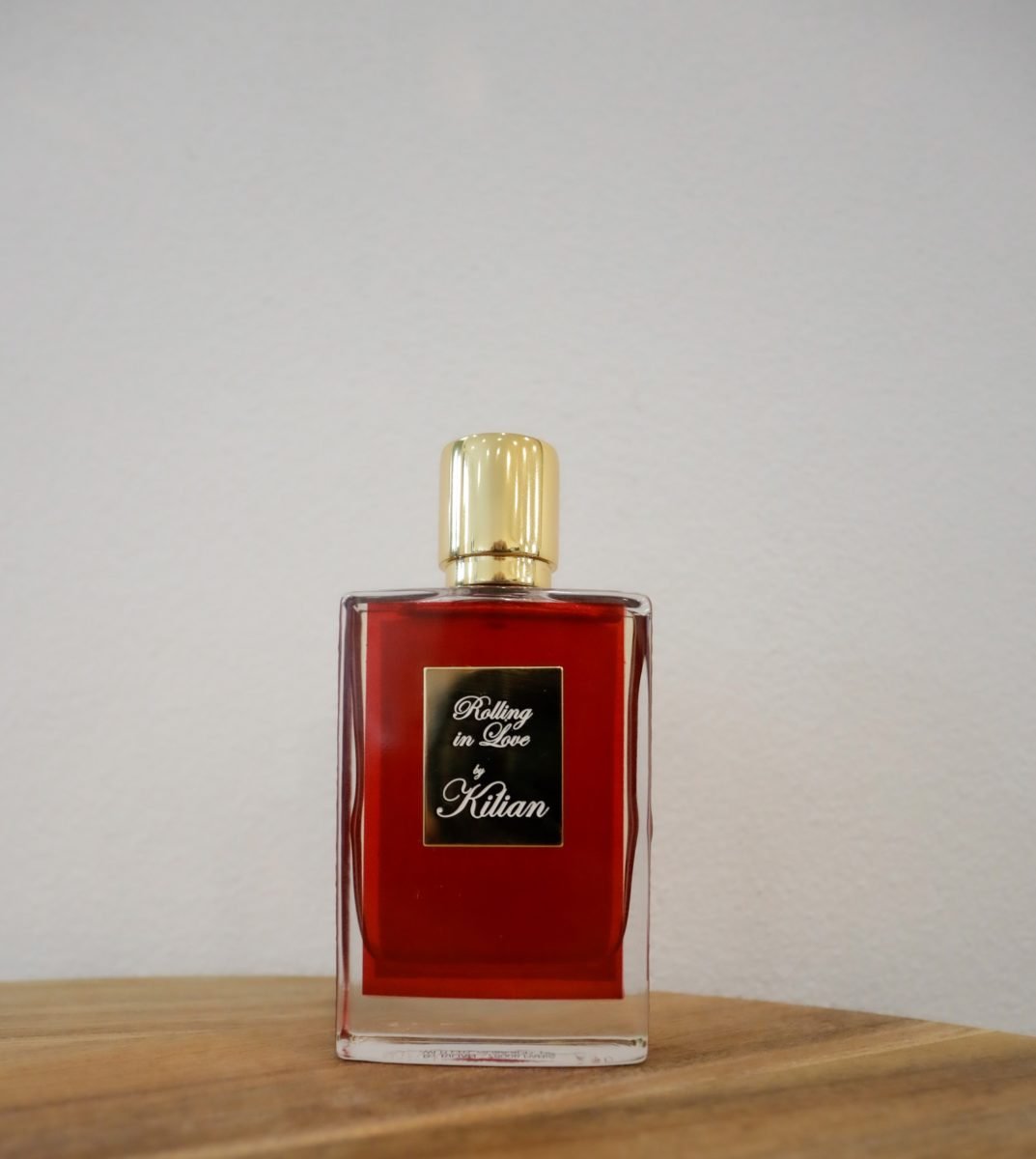 RELATED: Best Perfumes & Colognes For Men
You'll almost get a syrupy, rum-like quality from here. Or, I guess some cognac. Killian Hennessy was, after all, born into the legendary Hennessy cognac empire so it makes sense that his nose would lean toward those dry and tart wine-like aromas.
The downside to Kilian Rolling In Love is that, although it's quite a forceful perfume, it doesn't last very long. The longevity is there, but after a few hours, you'll probably find yourself topping up so if you've got a date after work then I suggest spraying this on towards COB rather than at the start. Wait an hour into the show and you'll be ready.
---
---
Much like the juicy profile itself, the liquid has a very bright red appearance which is attractive against the gilded label and topper. Red and gold will make this stand out nicely on the shelf, as well as communicate the type of scent you can expect.
Truth be told, I haven't explored Kilian Paris as a brand as much as I should have. The biggest claim to fame this perfume house has in the modern age is that Kilian Love, Don't Be Shy – another gourmand fragrance – is known as Rhianna's favourite perfume and has become somewhat of a signature for the billionaire singer. While Kilian Paris may be better known for perfumes that lean more heavily towards women, most of their stuff is unisex. I'll be sure to try out a few more and by the next time I dip into a Kilian perfume, I'll hopefully have a better reference for what the perfume house is trying to achieve in this very overcrowded market.
Top Notes: Almond milk, ambrette seeds
Middle Notes: Iris concrete, freesia
Base Notes: Musk, tonka bean, tuberose, vanilla
Kilian Rolling In Love EDP is now available in Australia at $350 for a 50 ml bottle.