Welcome to Fragrance Friday, where each week we'll be keeping you abreast of the newest and most iconic releases in the dynamic world of men's fragrances. Born out of the desire to showcase one of the most overlooked, yet versatile, elements of any discerning man's style this weekly column will help you finesse your own signature scent.
Desk jockeys watching bleatingly on social media as their peers pack for a long-awaited European summer don't need any more reminders that they are in Australia while everyone else is chasing greener pastures. As for the peers, well, those lucky SOB's would gladly soak up all the reminders they can get. They are going to Europe, and they want the world to know about it.
If you're one of those fortunate few getting ready to give yourself over to the most long-awaited European summer on record then there are a few things you'll need to do before you go. You want to look and act the part, of course, but if you really want to immerse yourself in those summer vibes then you'll need to smell the part as well. For that, you need some men's perfume that is perfectly aligned with summer in Europe.
---
---
I'm not going to tell you how essential your fragrance is to your personal style. This entire weekly column is built on that idea, but I will remind you that different fragrances are best for different contexts. It just so happens that the following five are perfect for a European summer because they contain very specific notes inspired by and connected to the fresh, billowy scenes we often associated with sparkling continental Europe.
These are scents that align beautifully with holidays spent sailing the Amalfi Coast, kicking sand at a beach in Majorca or hopping around the Greek Islands. For anyone familiar with fragrance notes, you already know what to expect – a lot of summer freshness, refined citrus bombs and light, whispy scents that hug the skin gently but still project well enough to actually fetch you some attention.
---
Five Best New Fragrances For A European Summer
Penhaligon's 'Racquets'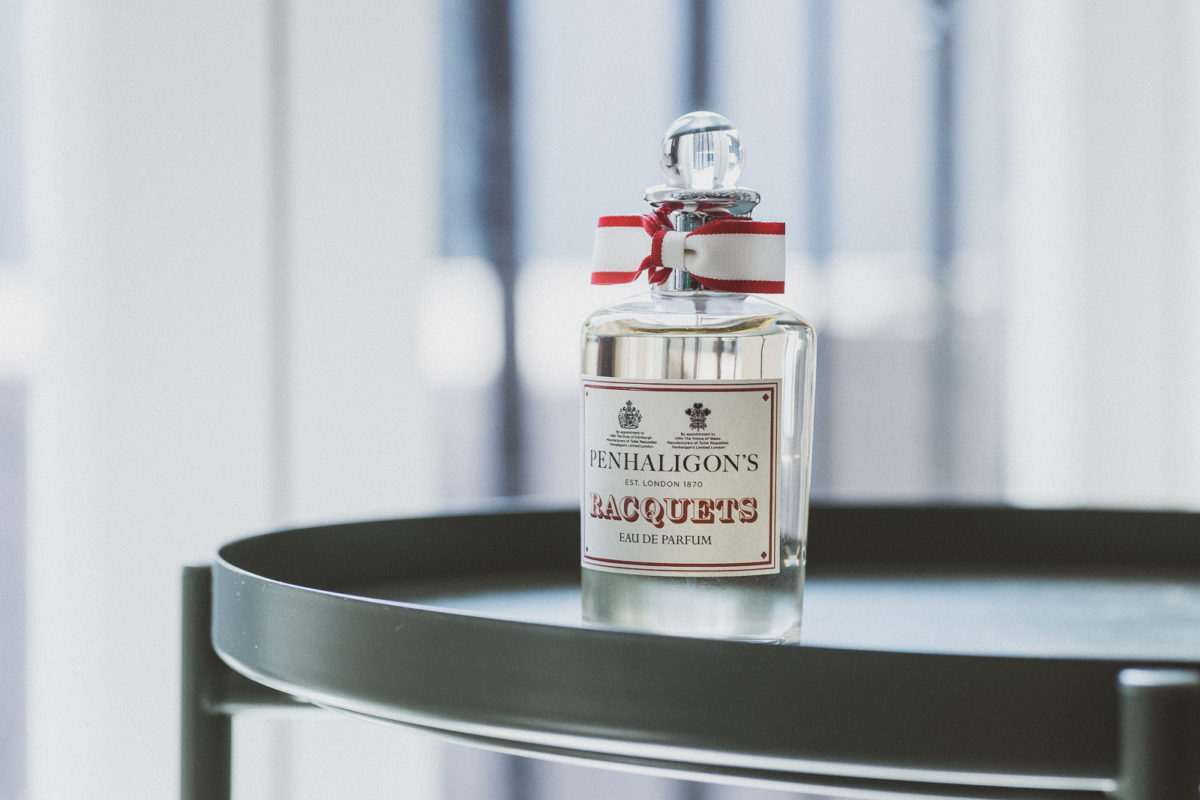 My first impressions of legendary UK perfume house Penhaligon's always leaned more towards those really masculine, weighty and winter-ready scents like Halfeti Leather and Babylon. So I was (pleasantly) surprised when I was able to test out the incredibly fresh Racquets late last year. It's still one of my go-to sprays when I'm in the office, with the very simple recipe inspired by a spirited tennis match set in the summer sun. You know, fresh lemon with some leather worked in as a sly little nod to the tennis racquet itself.
It might be a bit too zesty for some, but compared to a lot of citrus-forward scents around, it seems Penhaligon's has been able to really restrain that overarching lemon in the dry-down by anchoring it with some leatherwood and a bridge of guaiac wood with some ambroxan. Simple and effective – it's a men's perfume that's brilliant for a long, hard-won summer in Europe.
Top Notes: Lemon
Middle Notes: Guaiac wood, ambroxan
Base Notes: Leatherwood
---
Memo Paris 'Sicilian Leather'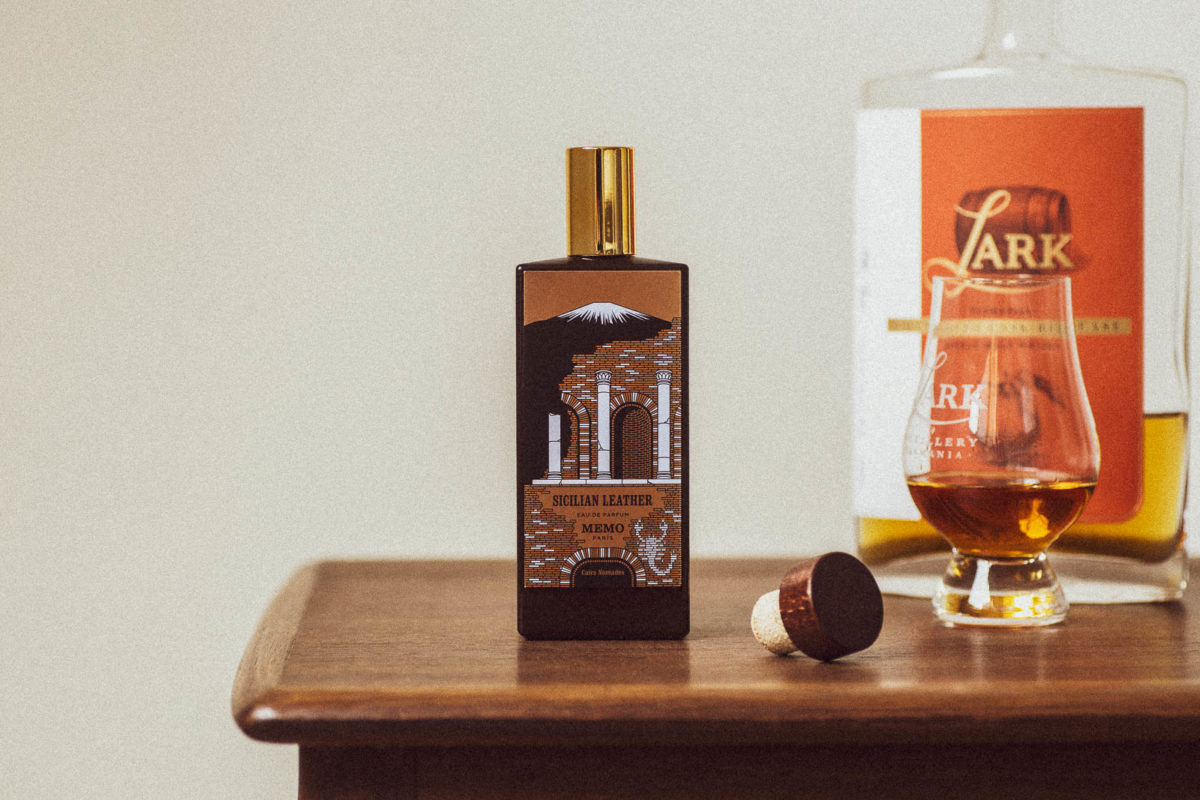 In all honesty, Corfu would be my first choice if I was about to head on over to the Mediterranean, but there's something about Memo Paris Sicilian Leather that makes it seem like the better choice for this list. Perhaps Corfu is just a bit too complex for some people, whereas Sicilian Leather is a bit more straight-shooting and focused with fewer ingredients (but still quite a hefty bill) that start out kind of similar to Penhaligon's Racquets but quickly turn towards something juicier and more charismatic thanks to bitter orange, cedar, lime, bergamot and coriander.
This interplay between freshness and spiciness is really addictive and would easily turn heads in any cobblestoned Old Town. Then you've got the woody dry-down, all chocolatey and moreish with plenty of projection for men who like to make a bit of a statement with their men's perfume – especially one that's perfectly aligned with summer in Europe.
---
---
Top Notes: Leather, lemon, bitter orange, cedar
Middle Notes: Lime, bergamot, violet leaf, coriander, cardamom
Base Notes: Akigalawood, Guaiac wood, balsam fir, patchouli
---
Dolce & Gabbana 'Light Blue Italian Love'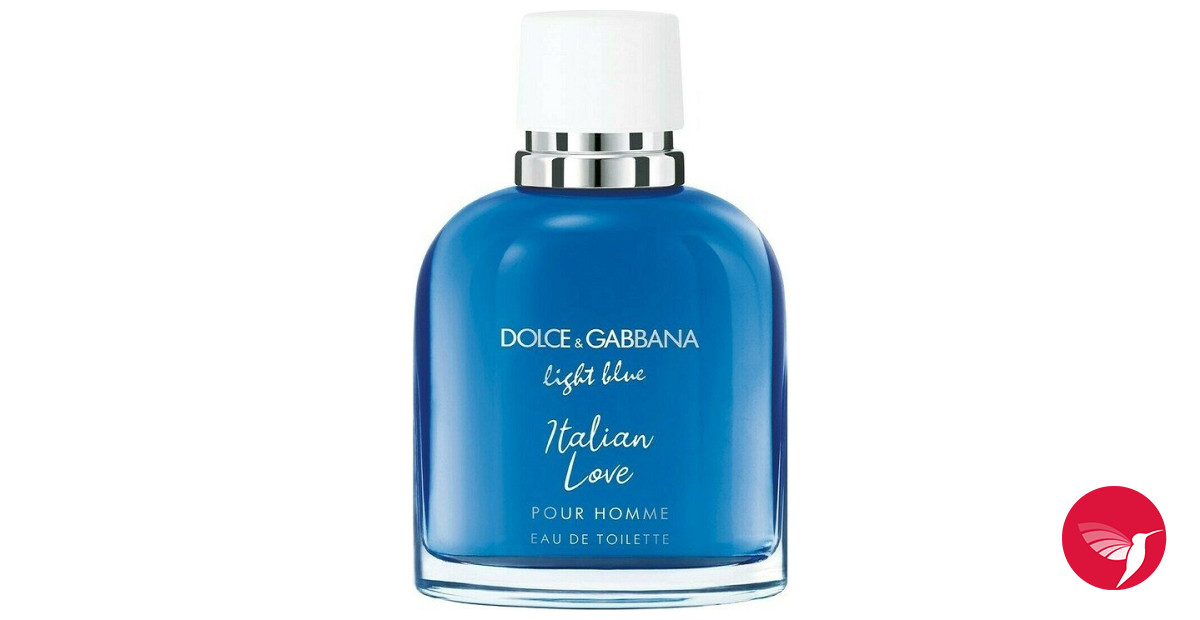 For a fragrance that's built on the image of Capri, you'd hope that Dolce & Gabbana's new Light Blue Italian Love would be ideal for a European summer. The Light Blue collection has always been one of the more popular and affordable lines of unisex fragrances when it comes to packing for a trip to continental Europe, and the latest iteration is certainly no exception.
The legendary Alberto Morillas worked on the original Light Blue, and that legacy has been carried on nicely by perfumer Shyamala Maisondieu who works in those definitive notes of Italian bergamot and frozen grapefruit to start incredibly fresh before sliding towards green notes, violet leaf and this really pleasant aquatic accord that makes it perfect for somewhere like Puglia or the Amalfi Coast. With a base off full-bodies woods, Maisondieu has reinvented Light Blue and helped bring out the dynamism that makes this one of the better European-inspired fragrances at this price point.
Top Notes: Bergamot, frozen grapefruit
Middle Notes: Green notes, violet leaf, ozonic marine accord
Base Notes: Cashmere, vetiver, musks, patchouli, guaiac wood
---
Aqua di Parma 'Colonia C.L.U.B'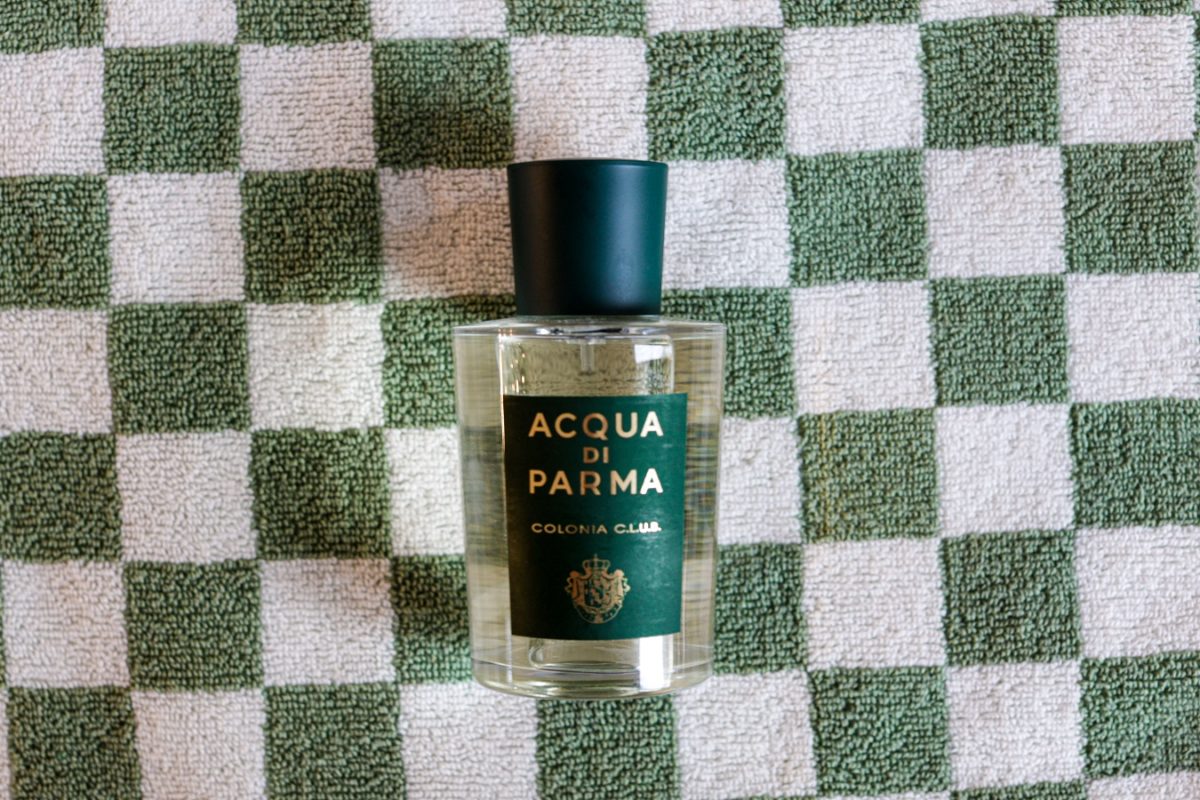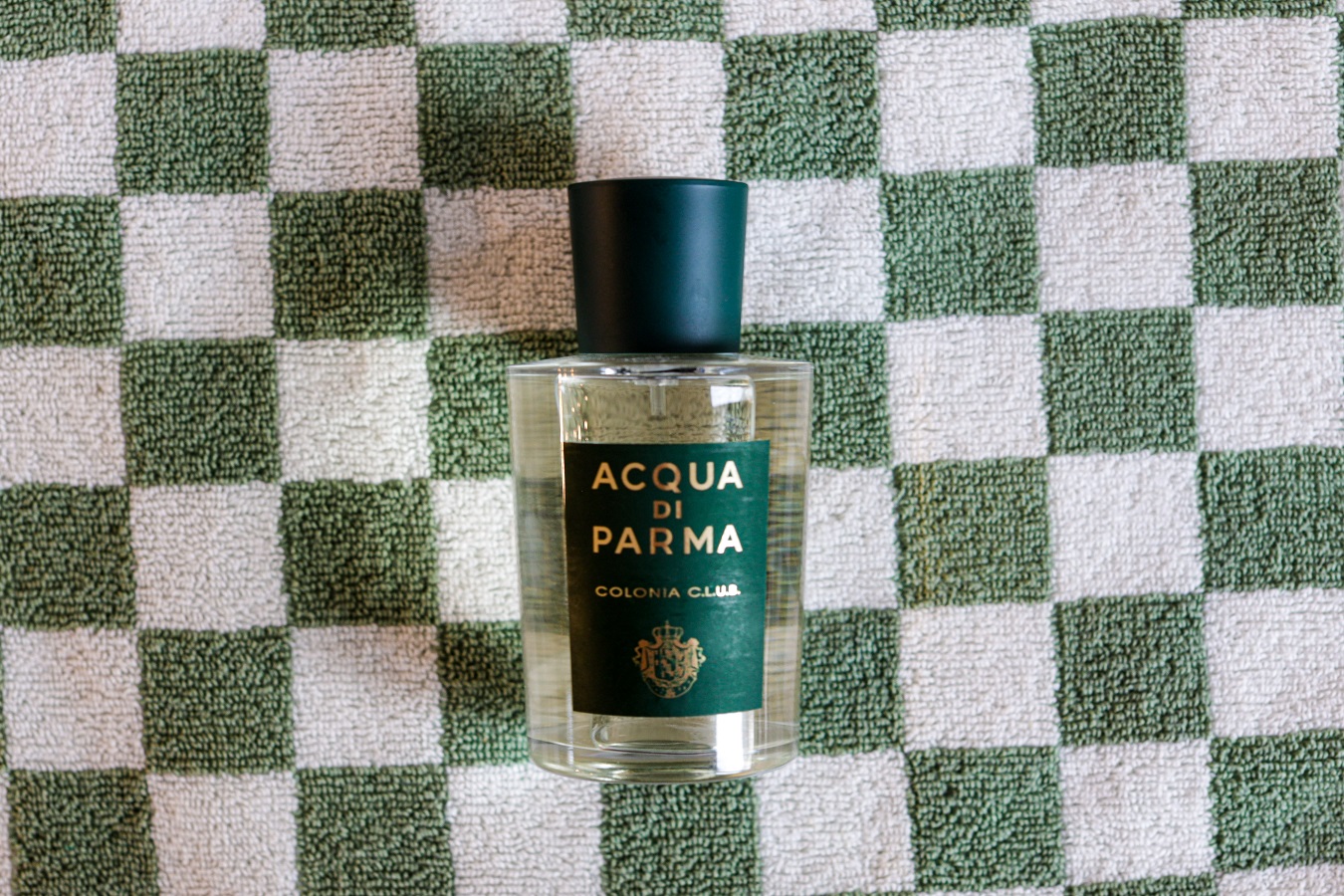 I wrote about Aqua di Parma's latest attempt to capture La Dolce Vita in a bottle just a few weeks ago with Colonia C.L.U.B. The formula, based on one of Europe's most quintessential fragrances (Colonia), hasn't changed much from the iconic scent, which was released in 1916, but the Italian luxury house has clearly refined the recipe for modern tastes.
Much like Racquets above, there's a lot of citruses here but with more zing than zest, gentler in the way it doesn't feature lemon as prominently but instead reigns it in with a bit of bergamot from the get-go and then follows that up with a lot of spice from red and black pepper, shiso and a bit of rosemary. The slightly woody dry-down with musk and cedar wood isn't as strong in practice as it is on paper, still maintaining that freshness that avoids a bit of the cloying juiciness of similar scents. Chef's kiss? Most definitely.
Top notes: Lemon, bergamot
Middle notes: Red pepper, black pepper, shiso, rosemary
Base notes: Musk, cedar wood
---
Goldfield & Banks 'Pacific Rock Moss'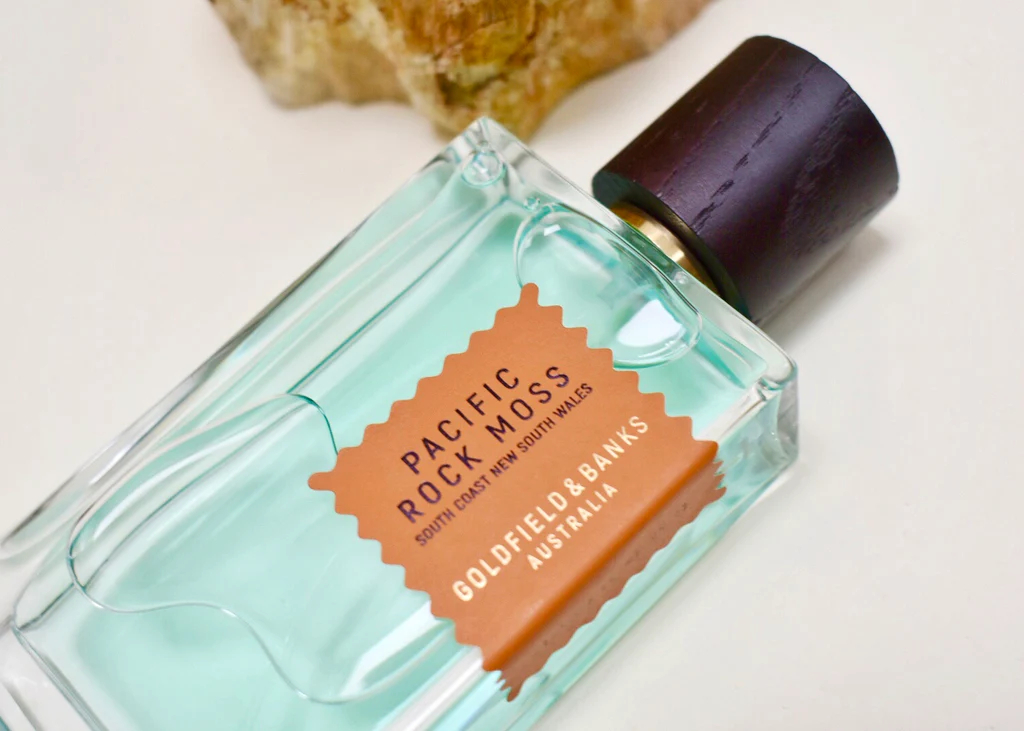 Australian perfumery is still relatively young on the scene, but Goldfield & Banks has made a name for itself internationally by capturing different parts of Australia and expressing them with incredibly vivid, eloquent scents that have a genuine sense of place.
---
---
And a sense of place is really what you want from a summer fragrance. But unlike the other fragrances on this list, Pacific Rock Moss doesn't originate with a clear European scene in mind. This is unmistakably Australian but still aligns well with that continental vibe that's built up with Australian coastal moss, lemon, sage, geranium and cedar wood.
I guess you could call Pacific Rock Moss more of a marine fragrance. While I would have preferred better longevity, much like Goldfield & Banks Sunset Hour, it's that kind of alignment with the coast blended with citrus and a slight musky dry-down that makes this another sure-shot for a European summer.
Top notes: Lemon, bergamot
Middle notes: Red pepper, black pepper, shiso, rosemary
Base notes: Musk, cedar wood
---
CoSTUME National 'Homme Parfum'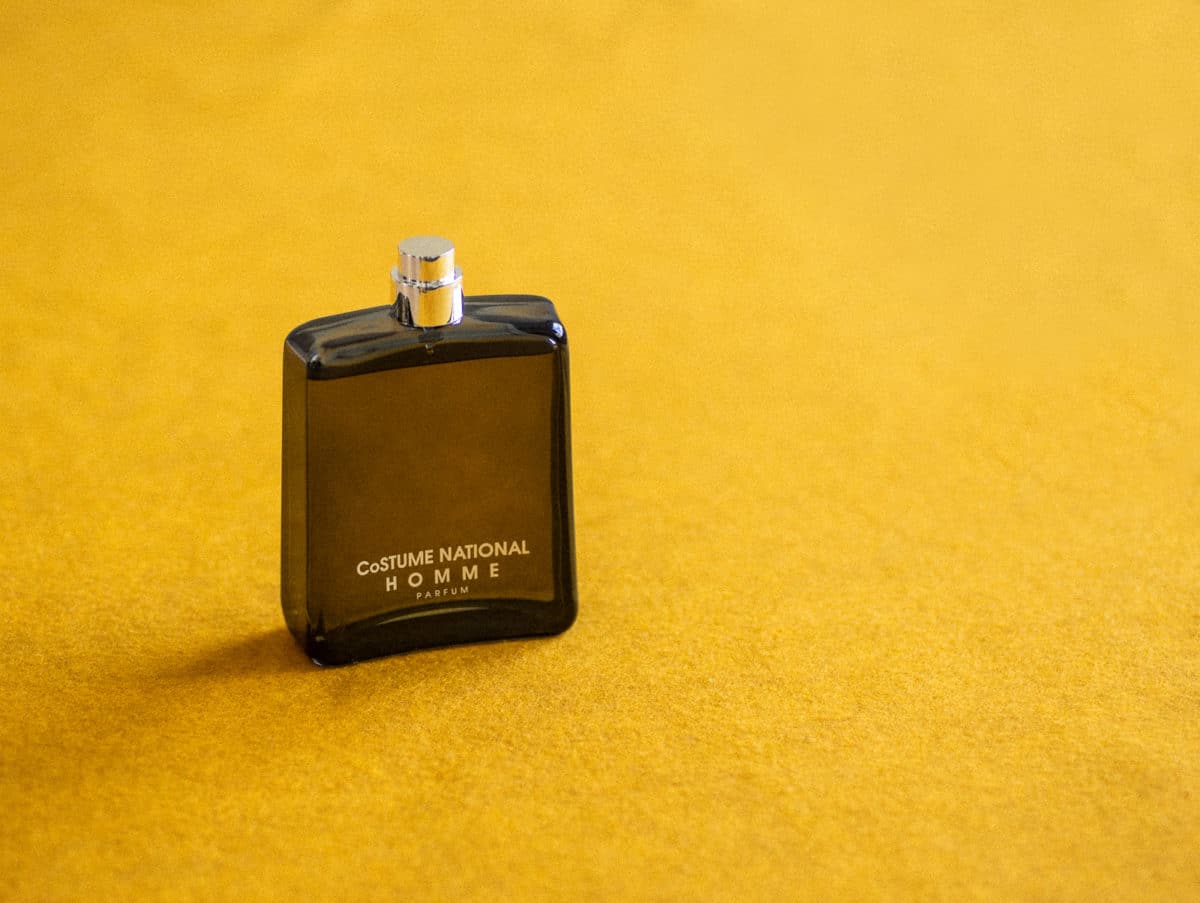 I was speaking with a colleague this week about what bottles I have on my shelf that are the least full. After double-checking today, I had slightly misjudged how much I've used certain other perfumes but I knew that my most used would be this. CoSTUME National Homme Parfum. I've had a bottle sitting on my shelf for a few months now and already the 100 ml vessel is almost half-empty.
Favourite perfume? Not quite, but it's easily up there and it's definitely the one I used the most when I'm undecided on what I want to wear. The reliable push of sparkling grapefruit to the front combined with fantastic projection and longevity make this a valuable EDP to have as part of any collection. I'd say you could wear this just as well in winter, but summer is what it's really made for.
Even better is that Homme Parfum is the least expensive of these five fragrances, yet it's easily my favourite when we're talking about a men's perfume that's made for summer in Europe.
Top Notes: Cardamom extract, grapefruit, bergamot oil
Middle Notes: patchouli oil, cinnamon bark oil, vetiver extract
Base Notes: musk, sandalwood, labdanum