We didn't get a rose, but we did get some pretty decent early mornin' routine tips.
I still remember the first time I laid eyes on Matthew Johnson AKA Matty J, AKA the Mattchelor.
It was during the 2016 season of The Bachelorette, and he was one of many eligible men trying to woo Georgia Love. While the blokes were all similar enough – flawless rigs, mile-wide smiles – there was something about Matty J that made me think, 'this guy has got his shit together.'
---
---
Unfortunately for Matty, Georgia didn't see it. She ended up picking the other guy, but the marketing guns at Channel Ten realised they were onto a good thing and lured him back the following year to become The Bachelor.
Like most people who sign up to these shows, Matty was there for one reason only: to leverage the exposure and score a plum gig working in media. Oh, and to find true love.
As luck would have it, Matty did both, and these days, he is living the dream.
Last year, he and his bride-to-be Laura Byrne, welcomed their first child, a baby girl named Marlie-Mae. When he's not crushing the dad-thing, Matty can be heard on Nova 96.9 and seen hosting Network Ten's Luxury Escapes. Now, he's even the face of the Swisse Men's Skincare Range. See what I mean? He's got his shit together.
So when the opportunity presented itself to have Matty J run us through his morning routine, it was a no brainer. I figured it would be an aspirational chat, featuring Mark Wahlberg levels of insane scheduling – Gym at 2 AM, Brekky at 4 AM– and I'd walk away inspired. Win the morning, win the day! That whole vibe.
But it turns out Matty J is a bit all over the shop, which makes him just like the rest of us, which makes him even more likeable.
Anyway, this is how a former Bachelor starts each day, and he seems to be crushing it, so maybe take notes.
---
---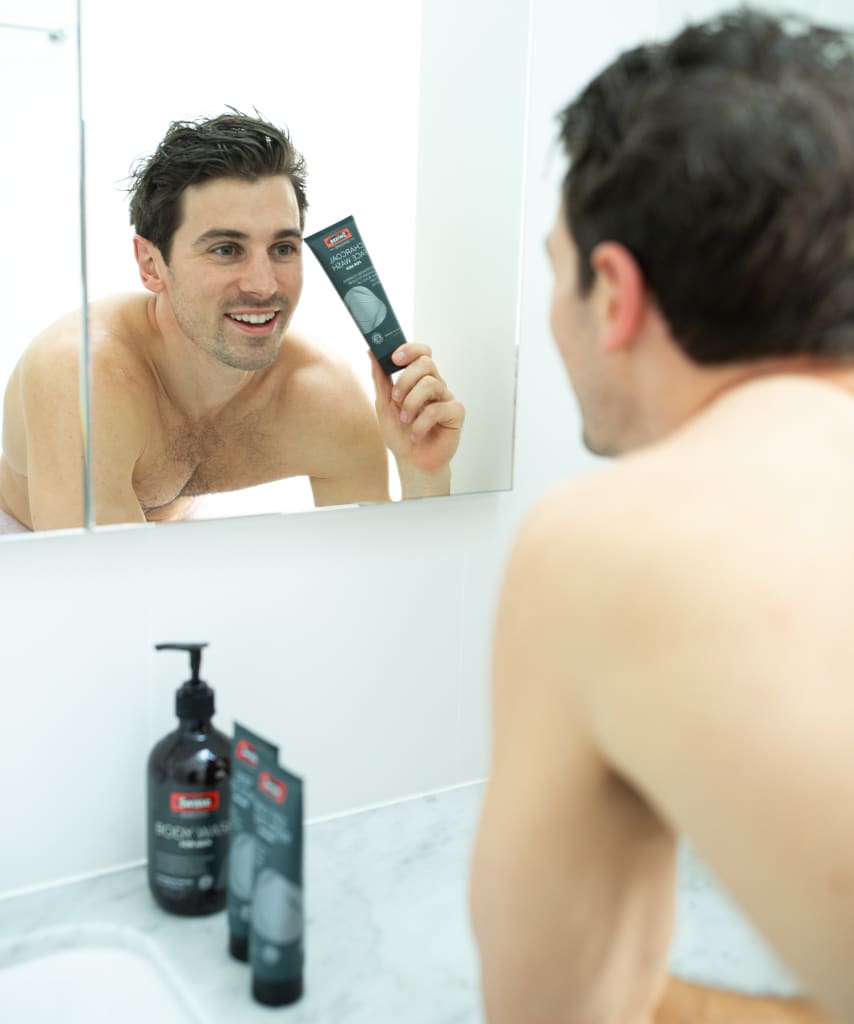 Winning the wake-up
"My wake-up time is a bit of a mixed bag these days," says Matty.
"I'm up at 6 am if I've committed to training in the morning. Otherwise, I let Marlie-Mae be the alarm clock, which could be anywhere from 6.30 am to 8 am."
A reformed snooze-button addict, Matty, 33, admits that since his daughter's arrival, sleep-ins are off the menu.
"I feel like becoming a dad has made me better at getting out of bed, pre-baby I'd probably hit snooze ten times before getting up," he says.
"But Laura normally does all the night feeds with Marlie-Mae, so if I have my alarm set early for work, the risk of potentially waking her up fills me with so much guilt that I'm normally up after two rings of the alarm. Sadly, the snooze days are over."
Skip the shower, but treat yo'self
I can't even talk to another person until I've spent twenty minutes standing under scalding water, but amazingly, Matty has started skipping the wake-up shower.
"I've cut down my showers to one a day, and I always have it at night time," he explains.
"You can wake up and get dressed for work while still feeling semi-fresh in half the time – I'm all about efficiency."
---
---
That's not to say he's rocking up to Nova or Network Ten looking like he's half asleep. You don't become The Bachelor™ by dropping the ball and letting yourself go. Despite a hectic schedule, Matty still finds time to look after himself.
"Now that I'm almost in my mid-thirties, I'm doing anything possible to make sure my mug is in decent shape," he laughs.
"If you're after an easy routine using naturally derived products that work well, I can't recommend Swisse enough. Once a day I'll use the Swisse Charcoal Face Wash For Men and Swisse Daily Face Moisturiser, then I use their Deep Face Scrub for Men once a week – that's it!"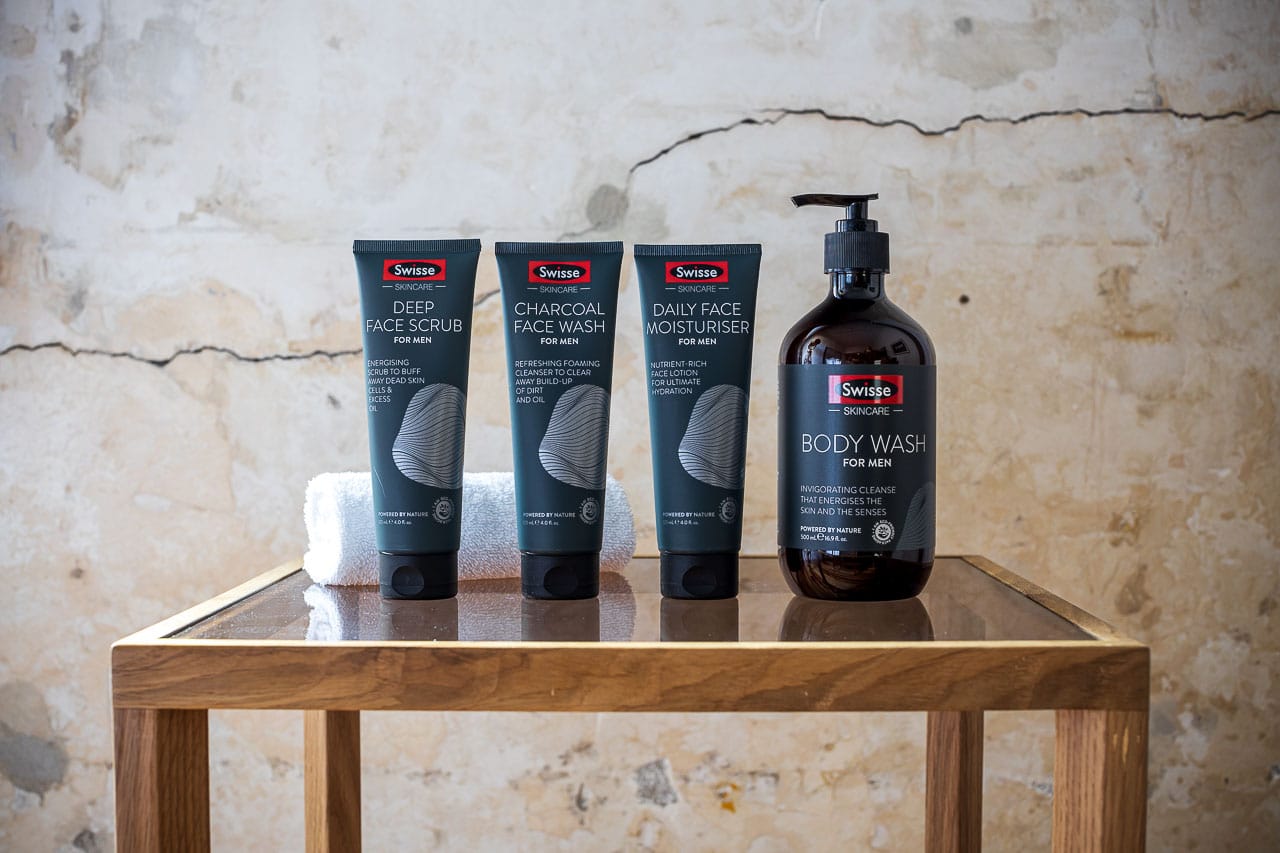 Early endorphins
If you swing past Matty's Instagram, you'll see a series of shirtless pics which prove he's fitter than you, and me, and most people you know.
He's a regular at Fitness First, but between the curveball that is COVID-19, and the reality of having a new baby, hitting the gym has been hard work over the past few months. Matty's solution: a sneaky high-intensity session.
"If you're short on time or struggling for motivation, this is perfect," he adds, before listing a series of exercises that sound far from perfect.
3 x rounds of 40 x standing squats
30 x burpees
20 x push-ups
10 x chin-ups
No rest in between each exercise – just a couple of minutes after each round. If you want to add to it, you can throw in a 5-minute skip or 1-kilometre sprint at the start.
Bowl full of goodness
They say breakfast is the most important meal of the day, and if you're Matty J, it's also the most predictable meal of the day.
---
---
"I think I've had the same breakfast for the last ten years: a bowl of porridge with full cream milk, banana, strawberries and honey, if I'm feeling extra fancy, I might even go all out and throw on a bit of cinnamon," he says.
"Nothing is more delicious and keeps me full for longer, it's even my go-to meal after I've had a massive night."
Ah Matty J, I almost fell for you, hook, line and sinker. But any bloke that is hitting a bowl of porridge after a belter is too good to be true.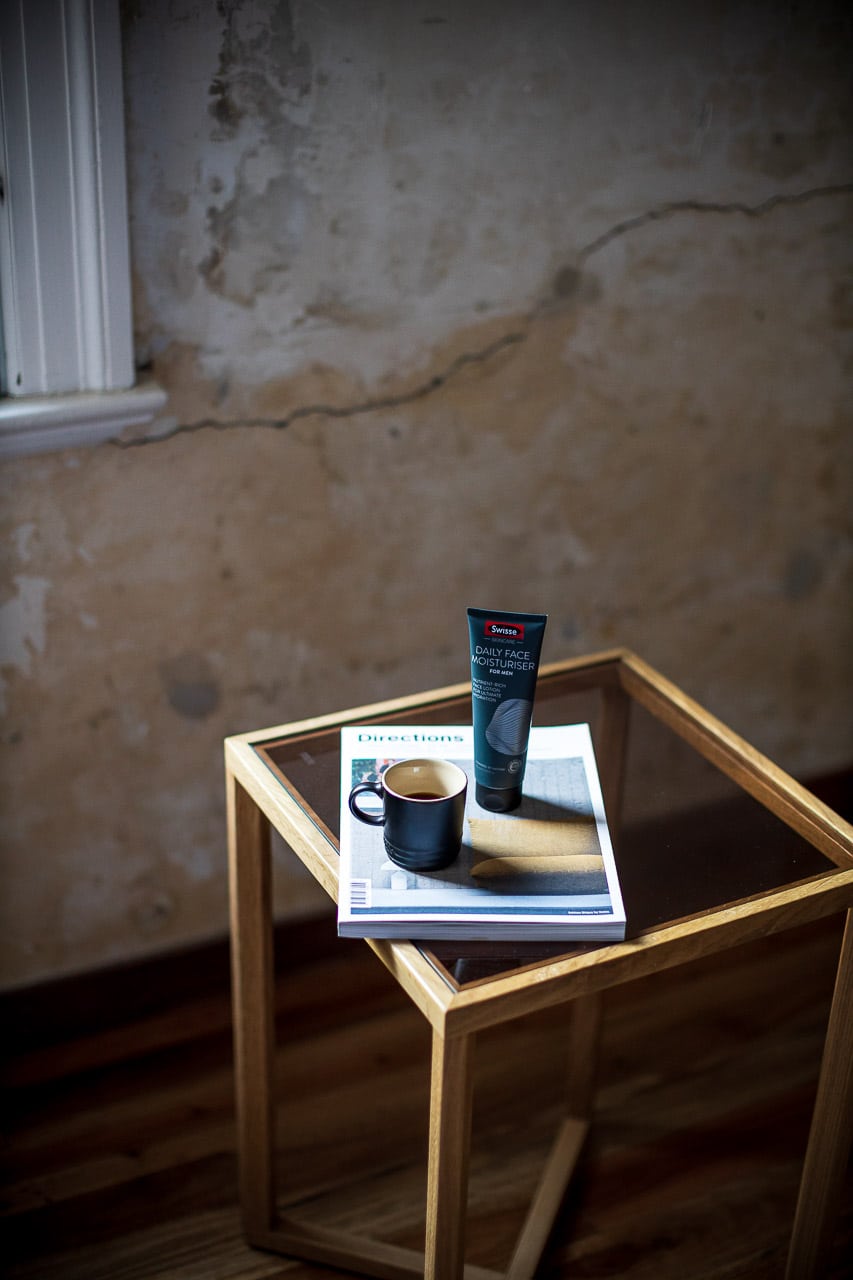 Feature image: Pat Suprisi
This article is proudly presented in partnership with Swisse Wellness. Thank you for supporting the brands who support Boss Hunting.
RELATED: The Best Winter Fragrances And Cologne For Men [2020]