Above: Ariana wears the Gucci heart charm necklace ($670), Gucci heart pendant bracelet ($500), Gucci heart ring ($515), Gucci Link to Love tourmaline and diamond ring ($3,270), Interlocking G 18k ring ($1,095) and the Interlocking G 18k diamond ring ($1,095).
To celebrate Valentine's Day this year, the team at Gucci has shown their creative capacity beyond the couture cutting rooms, by telling the tale of two unlikely lovers. Aptly titled, A Love Story Presented by Gucci, the Italian fashion house has collaborated with the LA-based artist Ariana Papademetropoulos on a limited edition zine, which presents a surreal world of giants and fairies linked in love.
Featured throughout the zine is Gucci's Valentine's Day 2022 collection, which presents clients the chance to tell their own love story through the maison de l'amour. Designed by the Creative Director of Gucci, Alessandro Michele, the collection offers something for everyone, from jewellery and watches to instantly recognisable belts, bags and more. If you're yet to pick up a token of your appreciation for your partner, a gift from Gucci has never made more sense thanks to the diversity of Michele's collection.
Available in both a digital and print edition, the zine is a showcase not simply of Gucci's coveted collections, but also the strength of its creative campaigns and visual identity. Gucci's new zine presents the story of a tiny fairy, played by Papademetropoulos herself, seeking a lover that shares her minute stature, and the adventures that her quest takes her on.
---
---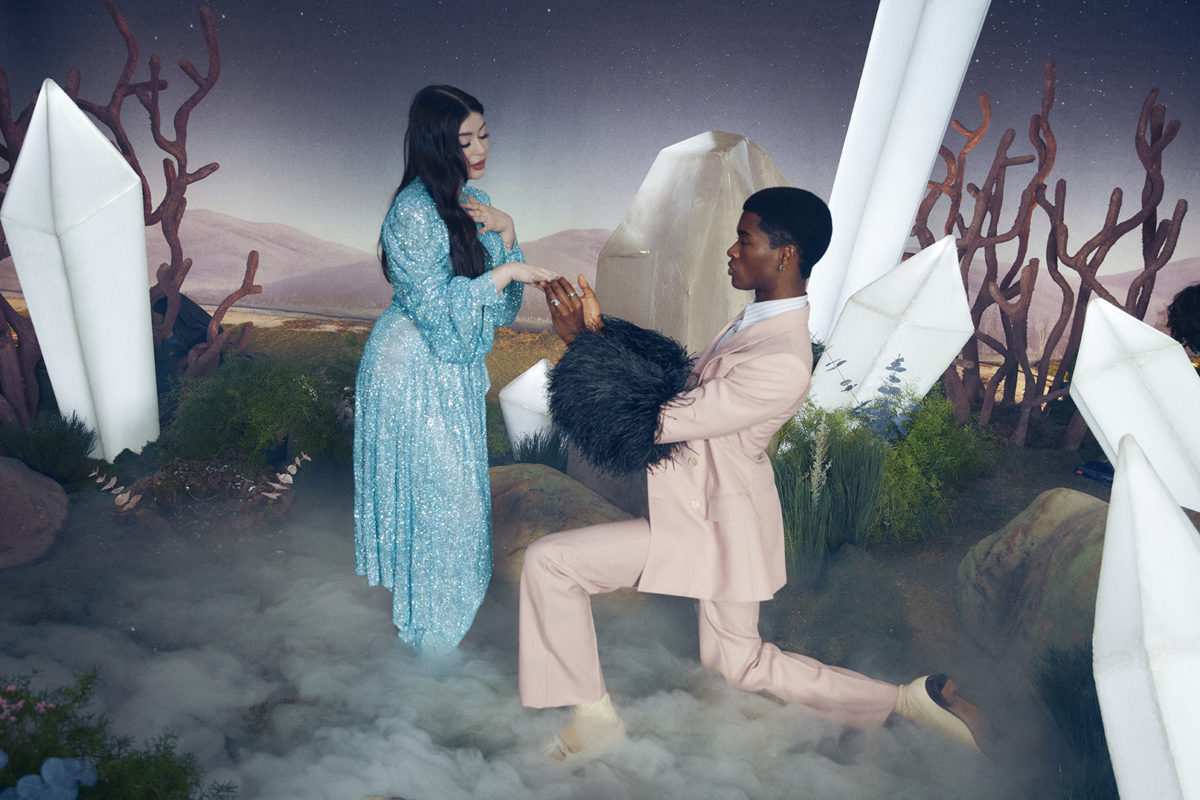 RELATED: TikTok Trainspotter Francis Bourgeois Stars In The North Face x Gucci Ad
The love story is told in a low-tech graphic novella format, presented in a series of image collages inspired by 60s surrealist, pop style. Glamorous, dramatic and even a little kitsch, the heavily stylised imagery celebrates Gucci's instantly recognisable aesthetic and inspires an imagined nostalgia for decades gone by.
While much of Gucci's creative energies are focused on the real world, be it in the post-WFH return to the office or the recent collaboration with everyone's favourite locomotive enthusiast, Gucci offers a lens of fantasy and desire this Valentine's Day. This surreal and otherworldly landscape aligns with the artistic interests of Ariana Papademetropoulos, who is well-known for her exploration of mysticism and the occult.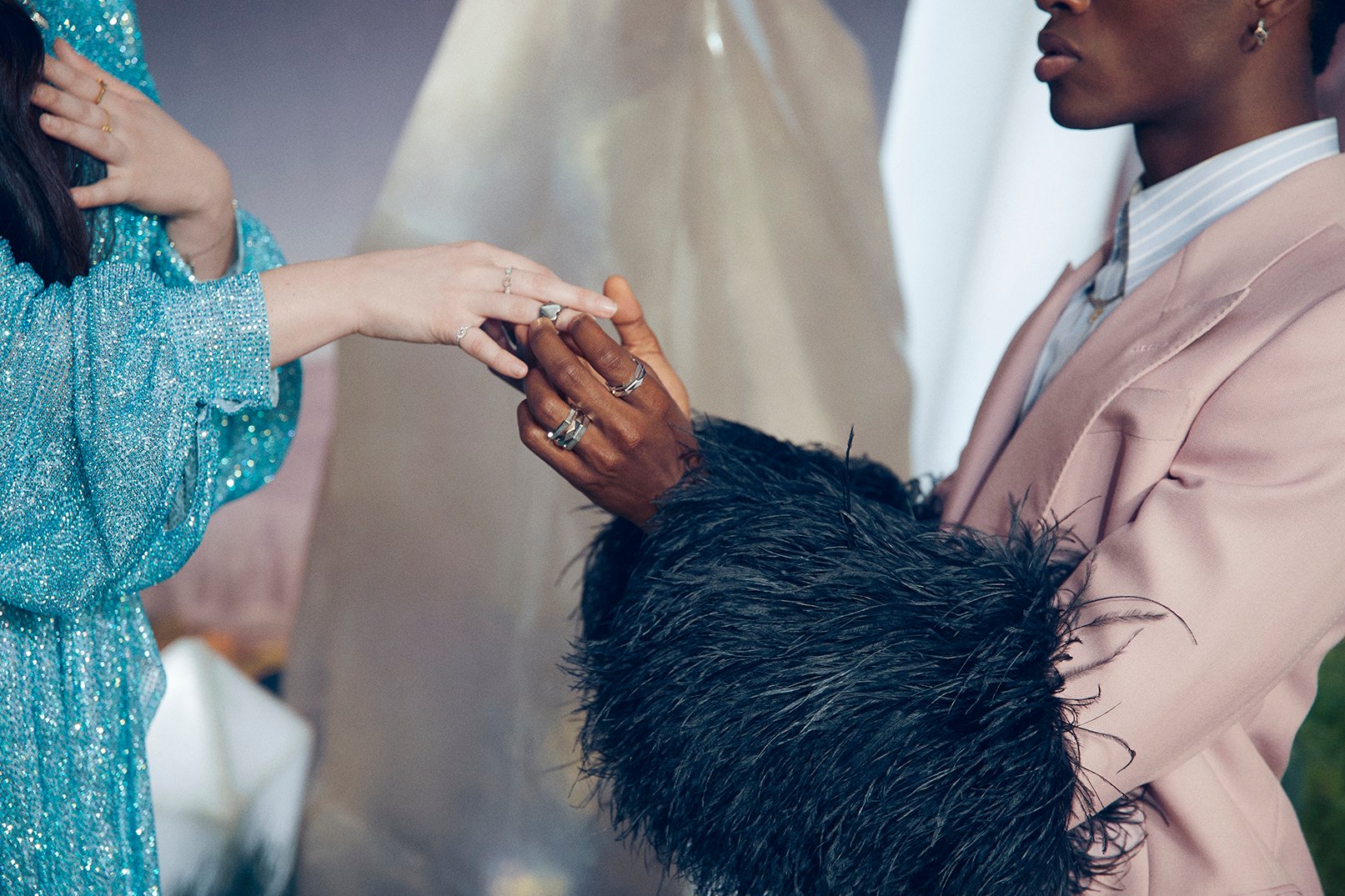 To create A Love Story Presented by Gucci, the Firenze-founded luxury house also enlisted the help of photographer Alexandra Cabral and set designer Grace Surnow, working to bring Papademetropoulos' vision to life. So while the charming fable tells an enchanted story of two unlikely lovers, Gucci's Valentine's Day 2022 collection is a chance to craft your own romantic tale with the special person in your life.
You can check out A Love Story Presented by Gucci at the link below, as well as the curated offering from Gucci's Valentine's Day 2022 collection by clicking through on any of the images. If you're after a print version of the zine, you can pick one up from the Gucci Garden bookstore in Florence or the Gucci Wooster boutique in New York.