One of my favourite on-screen movie watches is the Hamilton Khaki Field that appears in Christopher Nolan's 2014 sci-fi epic Interstellar. Not only is it a fantastic looking timepiece, but the watch plays a significant role in the film, enabling Matthew McConaughey's Joseph Cooper to communicate with his daughter Murph, even though the two are in different realities. It's a little hard to explain but anyone who's seen the flick knows how important this watch is to the film's plot-line.
While it was initially just a prop watch – after years of fans pestering Hamilton to create a retail version – the American watch company has finally caved to the pressure and is introducing the Hamilton Khaki Field "Murph" as part of their permanent collection this April.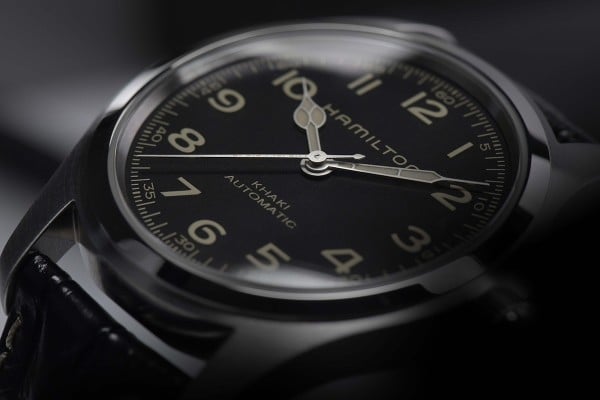 The watch is almost identical to the one seen in the film, featuring cathedral style hands, a black face and black leather wrist strap. Enclosed inside the 42mm stainless steel case is a Swiss-Made, H-10 automatic movement battery with 80 hours of power reserve.
---
---
What will really excite fans is the engraving of the word "Eureka" in Morse code on the seconds hand. I won't spoil what this means for those that haven't seen Interstellar, but it's a major part of film and unique addition to this simple yet stylish watch. The first 2,555 watches sold also come with a limited edition box based on the tesseract seen in the film.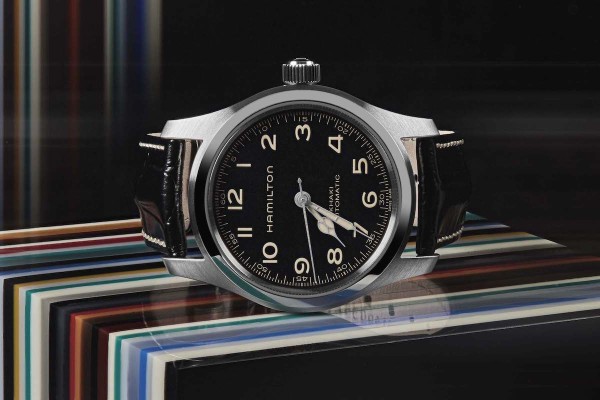 The Hamilton Khaki Field "Murph" watch is available now for the very reasonable price of $1,400. Shop the watch below.
RELATED: This all-black Hamilton Khaki is the real star of Amazon's 'Jack Ryan'