Next time you go out for a quick smoko and someone asks you for a cigarette, be weary your watch doesn't get swiped like the unfortunate Japanese businessman who had his $1.2 million Richard Mille timepiece stolen straight off his wrist, just outside the Hotel Napoleon in Paris on Monday evening.
Reports by CNN state that the victim had gone out for a cigarette when he was approached a man who had politely asked for one also. After agreeing, the thief quickly snatched the watch straight off the man's wrist, then bolted away.
Richard Mille is synonymous with crafting million-dollar pieces to frost the wrists of the world's elite, including the likes of Drake and Odell Beckham Jnr. The stolen watch is incredibly unique. Dubbed the 'Tourbillion Diamond Twister.' it's completely covered in diamonds that are displayed all over the watch in a luxurious spiral.
---
---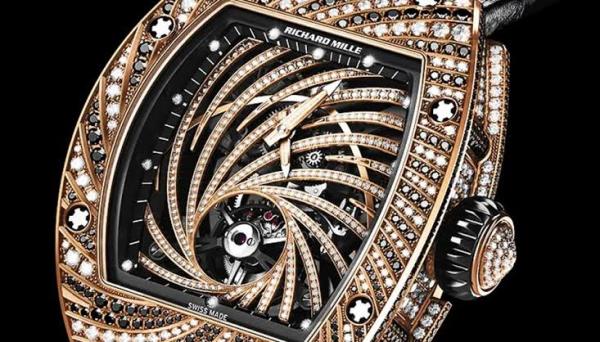 CNN has reported that cases like this aren't unusual for Paris, with 71 watch thefts occurring in the first eight months of this year. Paris police have stated that most robberies occur in the sumptuous 8th Arrondissement which is home to luxury fashion labels and hotels. For every watch stolen, thieves re-sell them on the black market for up to 50 percent of its original price, making them a $500,000 earning a run in the park – literally. Thus far, the Tourbillion Diamond Twister has yet to be found.
If Spain is on your list for upcoming travels it might be smart to leave your watches at home, with Ibiza also experiencing a high rate of watch theft. Earlier in the year, a $1.9 million dollar Richard Mille watch was physically cut off the wrist of a tourist. Due to the design of the watch being a rare RM 50-03 Tourbillion Split Seconds Chronograph Ultralight McLaren F1, the timepiece was almost impossible to pawn.
So what's the best way to avoid your watch being stolen and re-sold? Purchase an unmatched, incomparable one-in-a-million Richard Mille timepiece that can't be pawned – it's only just a mere $1.2 million. You better just hope the thieves know their watches well enough to leave you alone.