With its 100% Pure campaign of recent years, New Zealand sells itself as one of the world's premier destinations for travellers looking for a slice of unadulterated nature, and there's no denying the place delivers on this promise in spades, with stunning countryside from top to bottom, pristine streams, brilliant skiing, and much much more.
Travellers, of course, have budgets that vary just as much as New Zealand's rugged terrain, so we set out to find the most insanely awesome wilderness accommodations the Kiwi dollar can buy. So, check out our list of the best lodges in New Zealand.
The original and still one of the best places to stay in New Zealand. Huka Lodge has been a stalwart of NZ tourism for more than 80 years, and with a guest list (think Queen Elizabeth II, William & Kate, Bill Gates, and Rupert Murdoch to name just a few) that rivals that of any establishment in the world, Huka Lodge is the perfect place to unwind with a spot of hunting and fly fishing from the front porch of your cabin.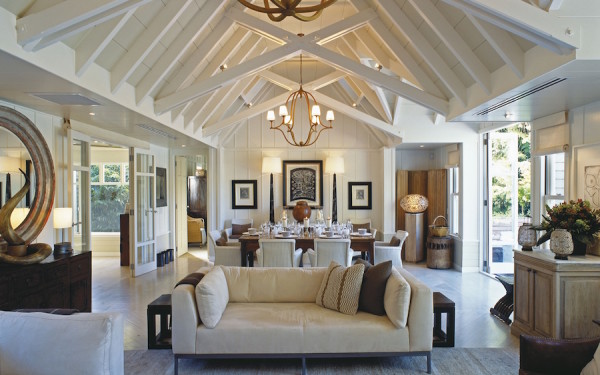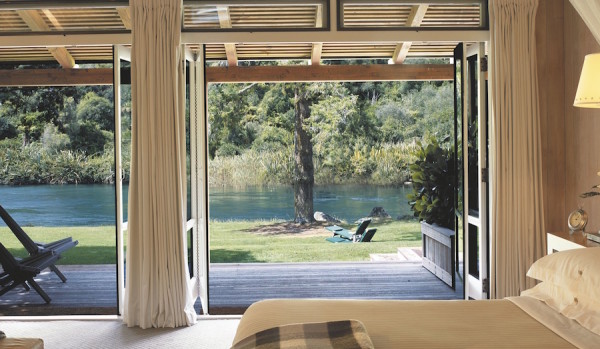 Prices start from NZD $990 per person per night.
Set on more than 6,000 acres of pristine oceanfront land and home to one of the world's most spectacular golf courses, The Farm at Cape Kidnappers is part of a three-property group (see below for another of their properties) all of which boast a huge range of activities in pure Relais & Chateaux luxury.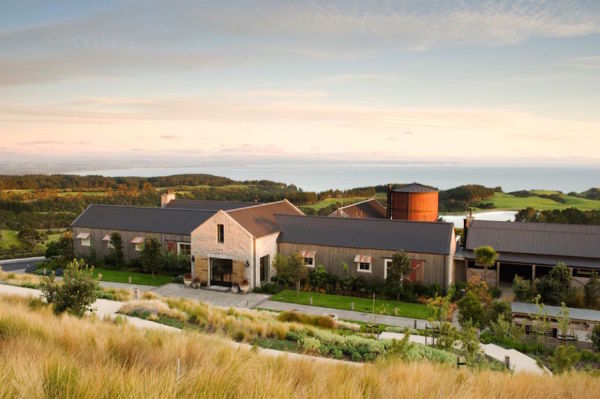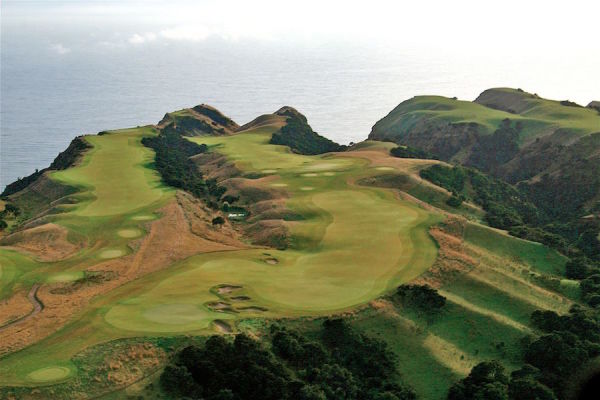 Prices start at NZD $775 per person per night.
A speciality fly-fishing lodge located near Murchison on the South Island, Owen River Lodge boasts some of the best trout fishing in the world in stunning surrounds, both natural and man-made. The lodge itself offers any fisherman exactly what they'd need, including a stunning deck for an evening beer.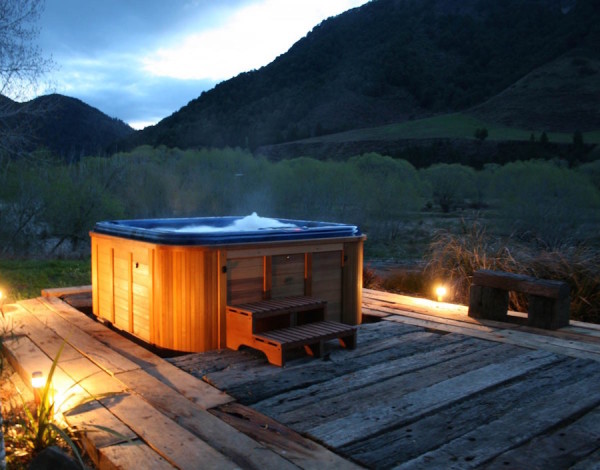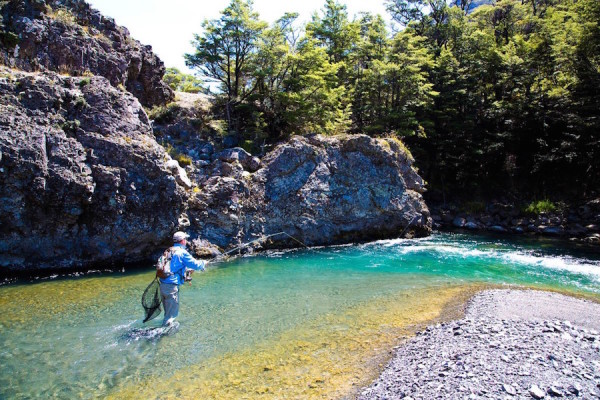 Prices start from NZD $3500 per person for 4 nights and 3 days guided fishing all inclusive.
The mere mention of Kauri Cliffs is a name that gets any golfer's heart racing, and the accommodation is just about on par with the course. Offering 22 guest suites, and a two Bedroom Owner's Cottage. Every suite at Kauri Cliffs offers its own private porch, bedroom with sitting area and open fireplace, walk-in wardrobe and ensuite.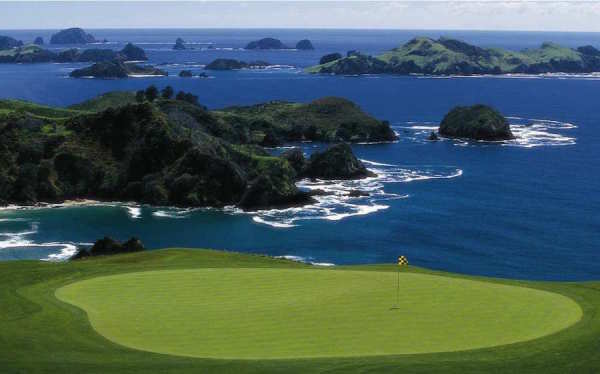 Prices start at NZD $775 per person per night.
So which is the best of these four properties? We'll leave it to you to decide.