It's 2016 already, holy shit. Your new year's resolutions probably crash and burned by day two. But if you promised yourself you'll travel more this year, that's one resolution you can still keep. Time to sort yourself out and pack your bags.
Where to next though? The ultimate question with thousands of possibilities. But forget them all, as you need not look further than Canada, more specifically Vancouver.
After six months on the ground here, I would say I know the city (especially from a foreigner's point of view) better than most Vancouverites. I've done almost everything the city has to offer, hosted visiting friends and family and concluded that Van is, in my opinion, one of the best cities in the world.
---
---
It's clichéd as hell, but it has never been so true. Extraordinary natural beauty, a vibrant food scene and buzzing nightlife, mixed with an abundance of activities and all coated in that warm Canadian atmosphere.
Continually ranked in the top five cities in the world year after year, Vancouver literally has it all. The water, the mountains and the city are all a stone's throw away from each other giving every visitor plenty of options to tailor to their interests.
What I have noticed however, is that I very rarely meet someone visiting for a solid week or two, properly absorbing the city. Outsiders usually come here for an extended period of time, or only 3 or so days.
So for those of you who are considering the latter, here is a mix and match, interest orientated guide to ensure you get the most out of 72 hours in beautiful British Columbia. We'll show you how do it right.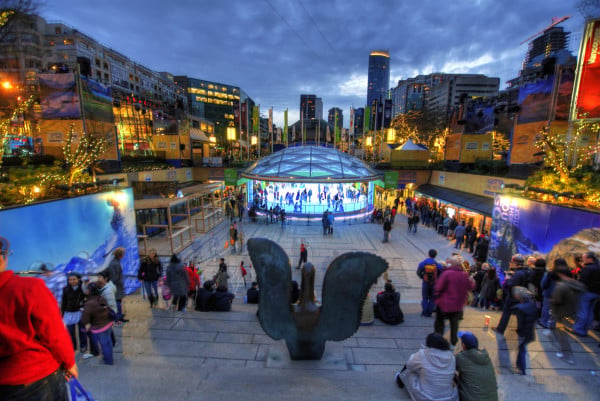 Outdoors
Stanley Park
I cringe at the fact I'm starting with the most touristy thing to do in Vancouver, but I'd rather get it out of the way now. One of the first things you should do when coming to Van is Stanley Park, a 4km2 city park jutting out into the bay from the northern end of Downtown and the best way to gain your bearings.
Showcasing only a pinch of Vancouver's natural beauty, Stanley Park on a clear, sunny day is the quintessential way to start your visit.
Hire a bike or even roller blades for those feeling nostalgic and hit the 10 km seawall that runs around the perimeter of the park. Take the bus down West Georgia and get off at Denman Street. This street has half a dozen rental shops right next to each other and all eager for your business, meaning dirt cheap rates (roughly $12 for two hours). You'll get great views of the harbor and downtown's skyline followed by the Lion's Gate Bridge, North Shore mountains and English Bay.
---
---
Grouse Mountain
Probably the second most touristy attraction in Van, but bear with me. It calls itself the 'Peak of Vancouver' and it doesn't lie as it isn't even a 20 minute drive from downtown. In the summer months, those feeling physically ambitious can try the infamous Grouse Grind, a steep 2830 step climb from the base to the top and a popular hike for the active local community. If you can do it under an hour that's impressive! It's also the cheaper option too, as the gondola to get down only costs $10 if you hike it up.
At the top you're privy to some of the best views of Van, from the Strait of Georgia to the far right and the inland cities of Burnaby, Surrey and Colquitlam off to your left. If not in hibernation, you can see up close and personal the two grizzly bears that call Grouse home.
During the winter, Grouse opens its slopes for the season and has some pretty decent skiing for being so close to the coast. While the trail options and snow are just above average, the experience is what you're paying for and I would highly recommend a night ski which is open until 10pm. Best to get there just after midday though as lines can be long in peak times. Sunset (around 4pm mid-winter) from the very top chairlift is one you won't want to miss.

Capilano Suspension Bridge
Something I haven't done personally, and for one reason. You pay close to 40 dollars to walk across a suspension bridge.
Everyone I know that has done it says it's still worth it, but to be honest Vancouver has many other options to get your nature fix that don't cost a cent. In summer I'd try a hike up Lynn Canyon on the North Shore where you can climb, jump and swim in numerous waterholes and waterfalls. A much more exciting day out and doesn't hurt your wallet at all. You could even rent a kayak and paddle up False Creek around Downtown and out into the bay.
Food and Nightlife
Kitsilano
When it comes to restaurants and food, the West Vancouver suburb of Kitsilano is rife with restaurant options. From all you can eat Sushi to classy, high end establishments, you'll have all the choices you need for lunch and dinner on West Broadway and West 4th Street. Take the 14 and 4 buses respectively from Downtown to get to these popular local spots.
Gastown
On a wet winter's night, you'd think you were walking the streets of Edinburgh or York. Lined with Victorianesque lamps and boutique shops, this area of Downtown has the perfect balance of food and drink. Walk east from the city centre or get off the Skytrain at Waterfront station to get there.
Popular restaurants include The Flying Pig and Steamwork's Brewery. For nightlife options, Gaston is home to clubs and bars like M.I.A & Empire.
---
---
Granville Island
Just across Granville Street Bridge, you'll find the Granville Island waterfront. With a marina, public market and copious amounts of restaurant and bar options, it's a great place for Friday afternoon beverages down by the water.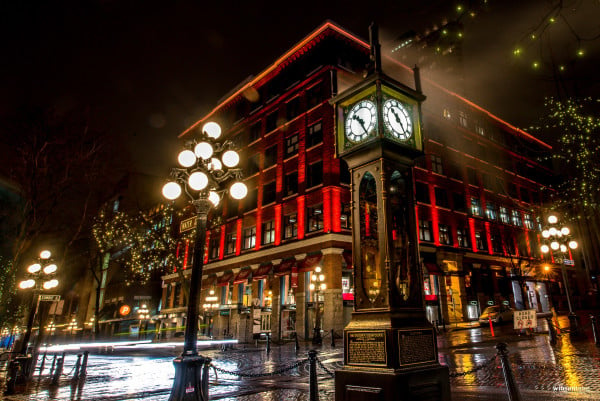 Stay
Airbnb
Budget is everything for travel, and obviously some are more financially enabled than others. But no matter how much you have to spend, Airbnb is the best option by far. It is almost ridiculous how cheap places are in Vancouver on Airbnb, split it with a few friends and you've got an even better bargain.
Hotels
Once again, you have everything from your 5 star Fairmont or Hyatt, to your 2-3 star budget hotel. Generally in Van however, hotels aren't expensive either. So if you did want to splurge, this would be the city to do it. If not, some great little hotels are those like the Howard Johnson or Ramada on Granville Street.
Hostels
For those picking the sociable, budget option there are really only two main choices. The first would be the popular Samesun Backpackers on Granville Street and the other the Hostelling International across the road. Both offer great locations and decent breakfasts, the Samesun would be my pick though as its downstairs bar and projector screen offer one of the better meeting points for solo travelers.
Strictly Canadian
Hockey
There is nothing more Canadian than hockey. It's basically a religion here. Our home team the Vancouver Canucks are having an average season at best, but that doesn't mean the enthusiasm is lacking. With a game every few days you can easily find time and tickets to catch Canada's most loved sport.
It's pretty much a concert at the start. Try and get there half hour before puck drop for the warm up session as anyone can go right down to the ice as both team's pucks smash into the glass. At no other time can you get up and close with some of the NHL's best players without paying the big bucks.
Stubhub.com is your best bet for tickets, just remember it's in USD rather than CAD, so you don't want to think you're paying 60 bucks for a ticket and it's actually more like 90. If you can't make a game head to one of the nearby sports bars such as the Pint or the Lamplighter to catch the action with passionate locals.
Poutine
Classically Canadian, poutine is a fast food masterpiece that consists of fries, gravy and cheese curds. There are so many variations but it's something you must have in Van. Smoke's Poutine on Granville Street is where it's at.
---
---
Tim Horton's
Give Starbucks a break for a while and grab a coffee from one of the most Canadian icons around. To be fair, the coffee isn't quality. Timmy's is cheap though and the pastries and donuts are always a good shout to start off your day.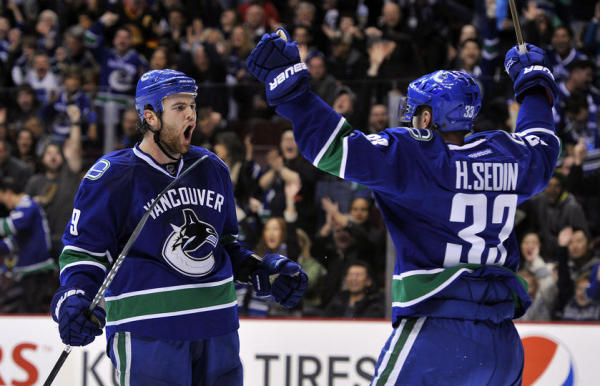 Feeling Adventurous
While I've already covered those outdoorsy options, chances are if you've come to Van you could be one of those like minded people that are here for adventure. You'll be surprised how many of these are so close and so inexpensive.
North Shore Hiking
For those keen to get into the immediate back country of southern BC, the North Shore Mountains are a close and plentiful option. Some of my favourites are sunset at St. Mark's Summit, a 4 hour return hike behind Cypress Mountain Resort. It offers stunning views of Howe Sound.
Even closer to Metro Van are those hikes directly behind Grouse with my favourite by far being Crown Mountain. A very challenging and sometimes sketchy hike, it offers the best view of Van you can possibly get from land. It's short (only 1.5 hrs each way) but extremely vertical in parts and some rock scrambling is required closer to the top. Be very careful, as there is a thousand foot drop either side of the summit ridge, but it's worth every bit of effort it takes to get there.
As always, plan ahead, carry the right gear and don't be an idiot.
Stawamas Chief, Squamish
Just over an hour's drive north from downtown you'll find the second largest granite monolith in the world. The standard option is to hike it, but people even climb the sheer face on the outside. When you arrive at the junction you have three peaks to choose from. Skip peak one and head straight for peak two, that gives you the most rewarding view of the sound. Don't bother with peak three.
Whistler Blackcomb
Okay so Van clearly has lots of mountains, but it's got nothing on a day trip to Whistler Blackcomb which has some of the best skiing in North America. With two mountains to choose from and over 200 runs, those who want their true snow fix should day trip up to Whistler. Epic Rides bus service offers $35 dollar return trips and is the best and cheapest option for getting up and back. The season has been kicking so far with over 17 ft already.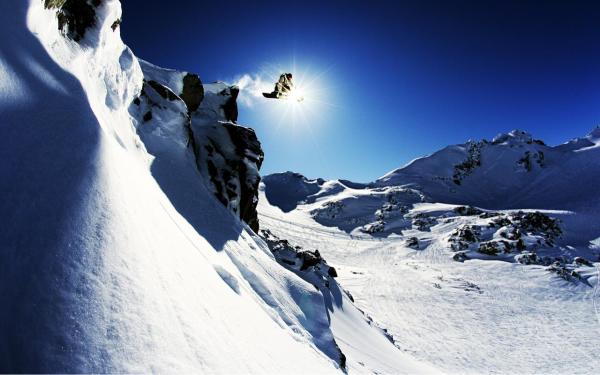 If you still can't find something to do in Van after reading this, then I can't help you. Mix and match from each category or simply stick to one you know and enjoy. Foodies, adrenaline junkies, nature lovers and culture enthusiasts alike, you won't struggle to find things to feed your individual appetites here in Vancity.
---
---
Either way, now you have no excuse for sitting in your hotel looking at that confusing, multicoloured cartoon map you picked up from the front desk.
Vancouver has it all, so get there pronto and do it right.
Even if it's only a quickie.