Airbnb this week released its list of your top 20 locations for 2020, based on the booking site's most popular destinations.
The top 20 list was consolidated by analysing internal data for the cities booked by its users for upcoming trips in 2020 (as of September 2019) and comparing that to popular destinations heavily booked the same time last year. Airbnb discovered its customers are travelling to more unique destinations, are fans of sustainable tourism and follow major events to the far corners of the globe.
In what was a total shock, America's Milwaukee took out the top spot. The main reason people seem to be visiting the historic city is due to its hosting next year's Democratic National Convention, but it also has a growing food scene and is bike-friendly. Spain's Bilbao, known for its stunning architecture and winner of the European City of the Year in 2018 took out the second spot. Thailand's Buriram, home to Moto GPs latest circuit, took out third.
---
---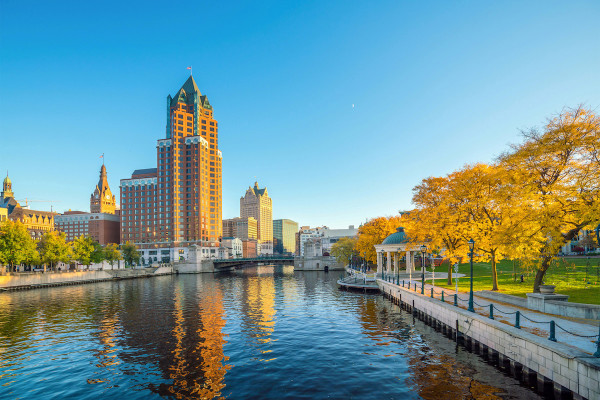 The only Aussie location was Sunbury in Victoria, coming in at number four. A short drive north-west of Melbourne's CBD, this country town has some great food, wineries and is known as the birthplace of the Ashes.
Other locations that made the list include the walled city of Xi'an in China at number six, home to the Terracotta Warriors, and Brazil's Ubatuba at 15, known for its incredible surf.
"Looking ahead to travel planning for next year, we're forecasting growing interest in lesser-known and eco-conscious cities and countries across the world based on Airbnb booking data," said Airbnb in a statement.
Check out the entire list below and visit airbnb.com for more information on why each location made the list.
1. Milwaukee, Wisconsin, USA
2. Bilbao, Spain
3. Buriram, Thailand
---
---
4. Sunbury, Australia
5. Romania
6. Xi'an, China
7. Eugene, Oregon, USA
8. Luxembourg
9. Guadalajara, Mexico
10. Vanuatu
11. Cali, Colombia
---
---
12. Cape Canaveral, Florida
13. Aberdeen, Scotland
14. Courtenay, Canada
15. Ubatuba, Brazil
16. Les Contamines-Montjoie, France
17. Tokyo, Japan
18. Kerala, India
19. Malindi, Kenya
---
---
20. Maastricht, Netherlands