While non-stop flights to any destination around the world might not be possible commercially, did you know that they are, in fact, a reality?
Given that private planes carry much less weight than normal flights – both in the hold and in regards to the number of passengers – they burn less fuel and thus can fly considerably further distances.
Airbus Corporate Jets have recognised the strains of these ultra-long haul business flights and have responded with the 'Harmony' cabin design you see here, reported on by the Australian Business Traveller. There are currently 190 corporate Airbus jets in service around the world, meaning the demand for this new layout concept is undoubtedly there, it's just a matter of rolling it out over the next few years.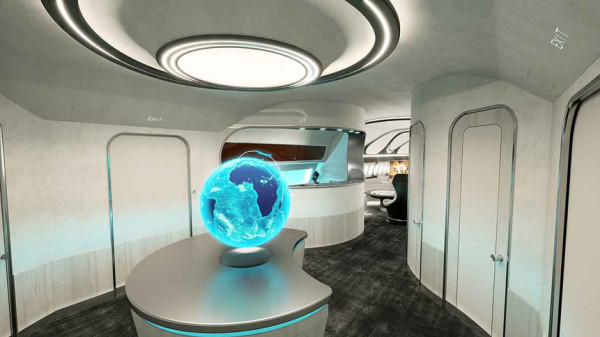 Guests are greeted upon entry by a hologram of a globe that displays the aircraft's real-time position. Moving through the cabin, the master bedroom, office and bathroom are off to the left, and to the right, you'll find ample room for work, rest and play.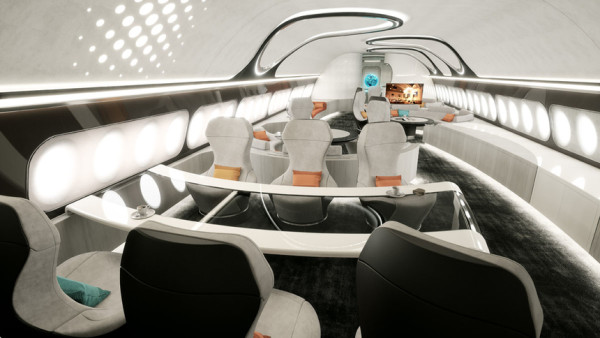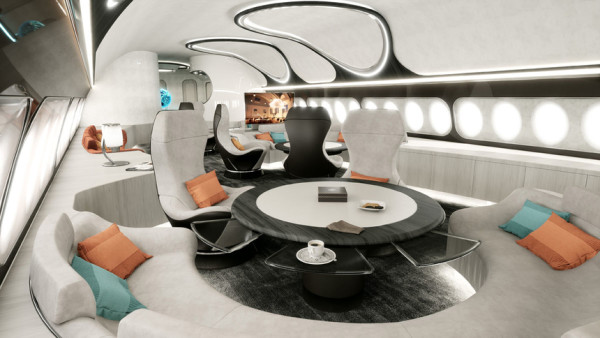 Behind this area is four VIP guest suites: each with an office space that converts into a private bedroom, plus each passenger's en-suite bathroom with a shower. Staff seating has been sectioned off towards the rear of the plane in the space normally occupied by economy travellers on commercial flights.
ACJ's President, Benoit Defforge, affirmed the new design decision as "long-haul flights provide time for productive work and socialising, as well as rest, and ACJ's Harmony cabin concept is wonderfully well designed to enable all of these while bringing the world within a single flight."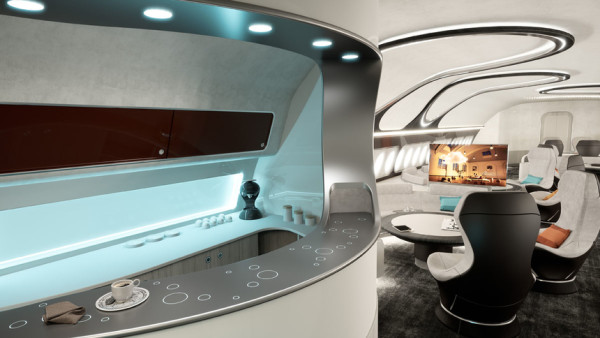 RELATED: Look Inside Airbus' New 'Day & Night' First Class Suites