In the world of food, if Anthony Bourdain says something goes, we listen.
The all-knowing point man for global cuisine and cooking knowledge seems to be hiding infinite pearls of wisdom that you may have missed. In his documentary Wasted! The Story of Food Waste, Bourdain identifies the one essential tool that every person needs when slicing and dicing in the kitchen.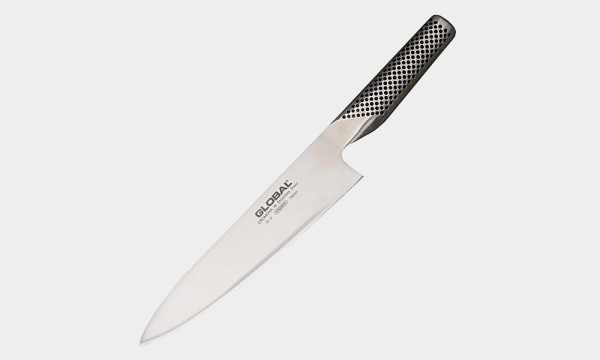 "As a starter chef knife, the Global is pretty good for a first timer," Bourdain explains. This chef's knife in particular is the ultimate tool necessary for anyone who cooks regularly. Balance, weight and durability are three essential characteristics of any staple knife, and the Global G-2 ranks high on Bourdain's all-rounder score sheet.
---
---
It's available for just under $100 at Amazon.