Politely nestled in the foothills overlooking Queensland's Sunshine Beach is Azure Noosa – the Mykonos-inspired architectural creation of Chris Clout and Glen Watson Building.
Chris Clout's works scatter the Noosa area, racking up countless awards and countless casual drive-by's from dreamers like myself. All are beautiful, but none strike me as Azure does.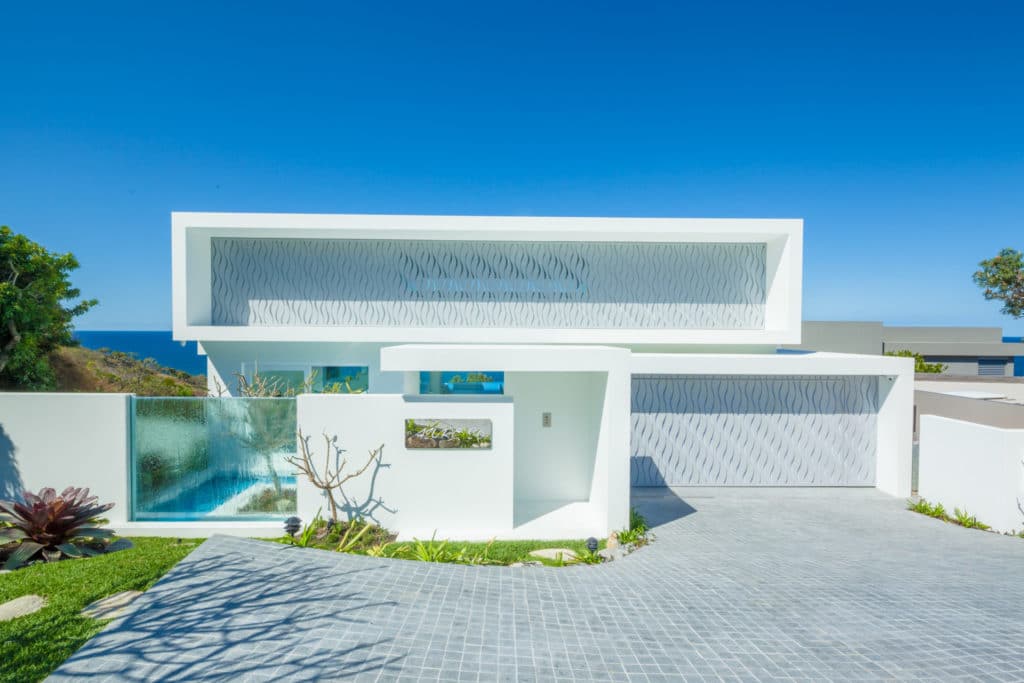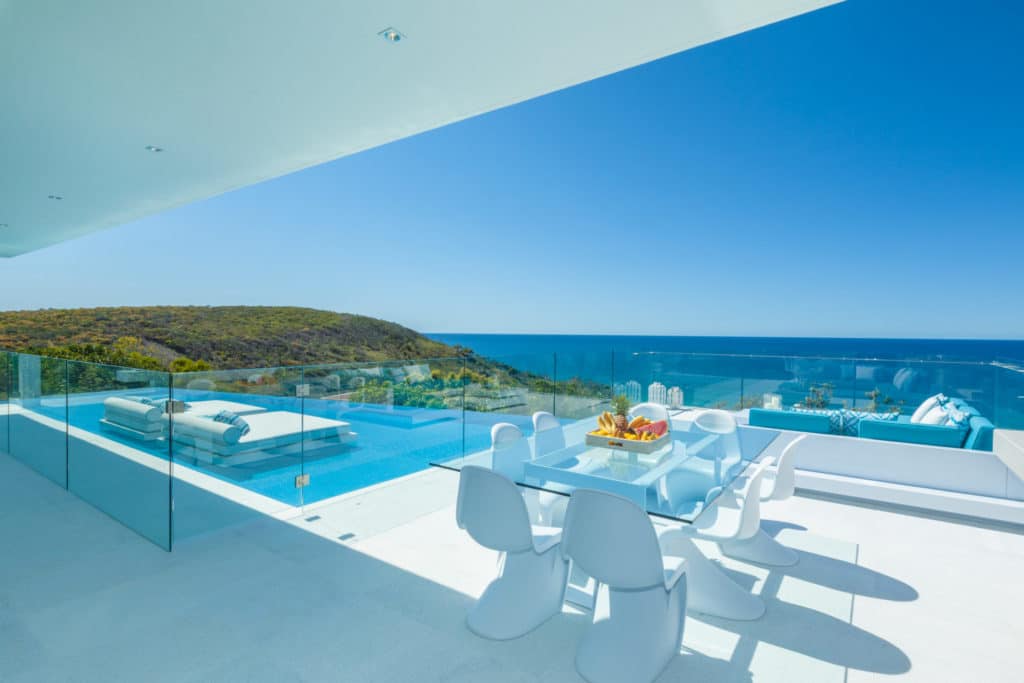 A Mediterranean Gem
The Azure Noosa property ticks the necessary boxes: four bedrooms, three bathrooms, a garage big enough to fit the rides owning a house like Azure Noosa would afford you. But it's the feeling of Azure.
---
---
The innocent white emphasises cleanliness and perfection, whilst its blue trimmings accentuate the house's many water features. The best of these water features, of course, being the sprawling Pacific Ocean beginning from the sands of Sunshine Beach's north end. An unobstructed view, of course.
Entry opens onto a sprawling combination of dining room, living room, and general good times room. The theme of endless expanse continues through to the balcony and the crystal-clear pool, perfect for any joyous occasion.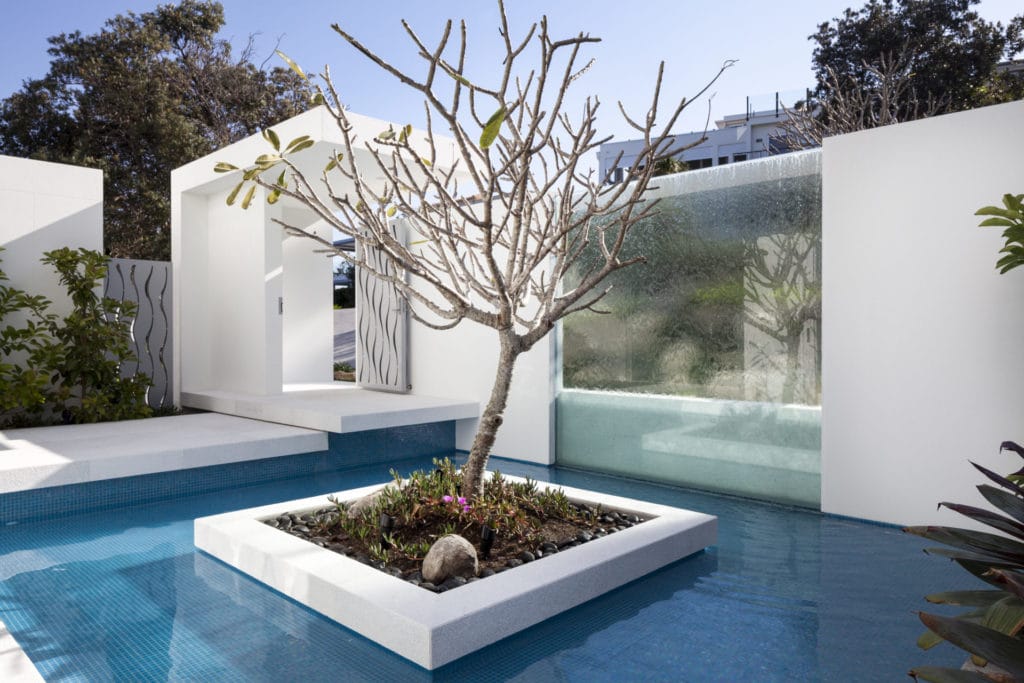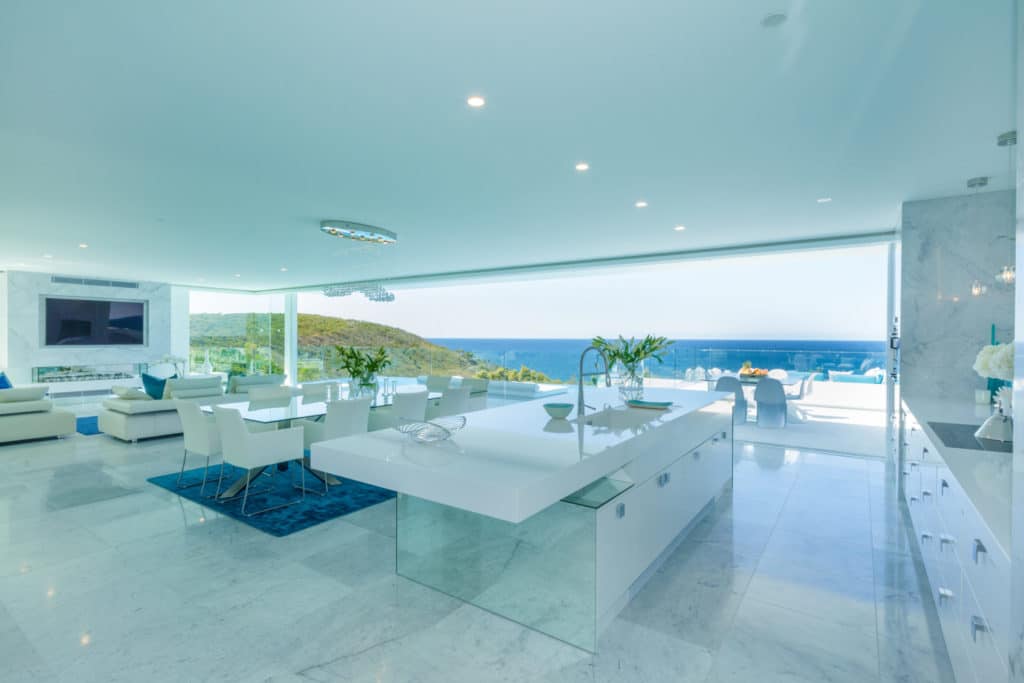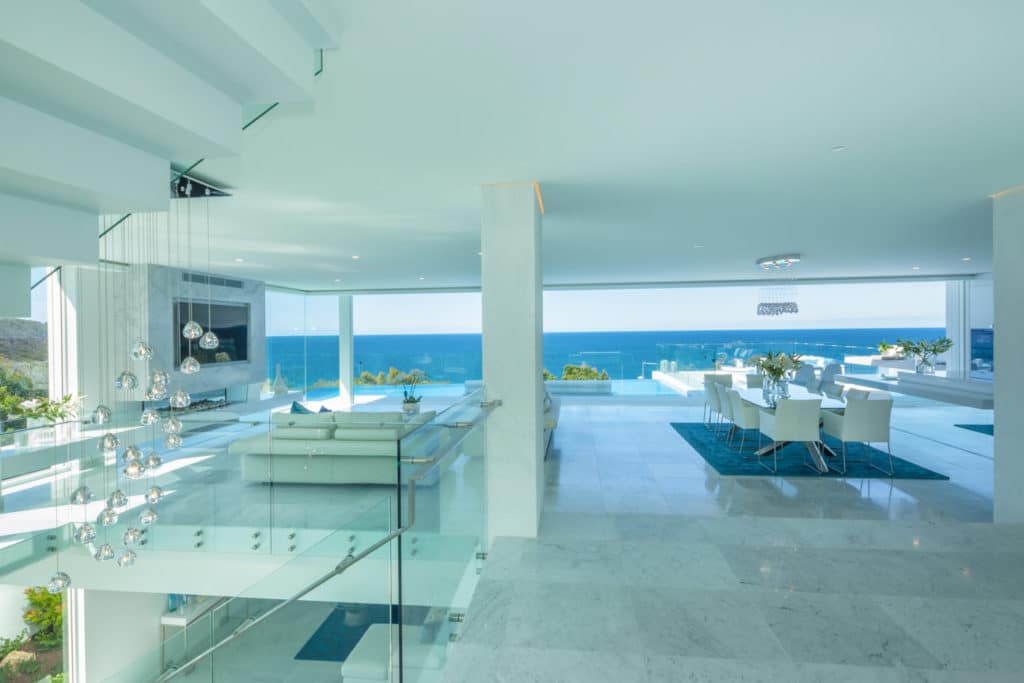 A Pearly, Polished Interior
Azure has a particular emphasis on light and space. Though, there are small pockets of escape scattered throughout. Entertainment rooms are alluring and offer a warm welcome.
Bedrooms downstairs provide an opportunity to indulge in the greenery of the surrounding garden (if blue isn't your thing).
The bedroom upstairs, however, must insist on flaunting its openness with a level all to itself and an outdoor jacuzzi to help you get lost in the endless stars of the clear Queensland nights.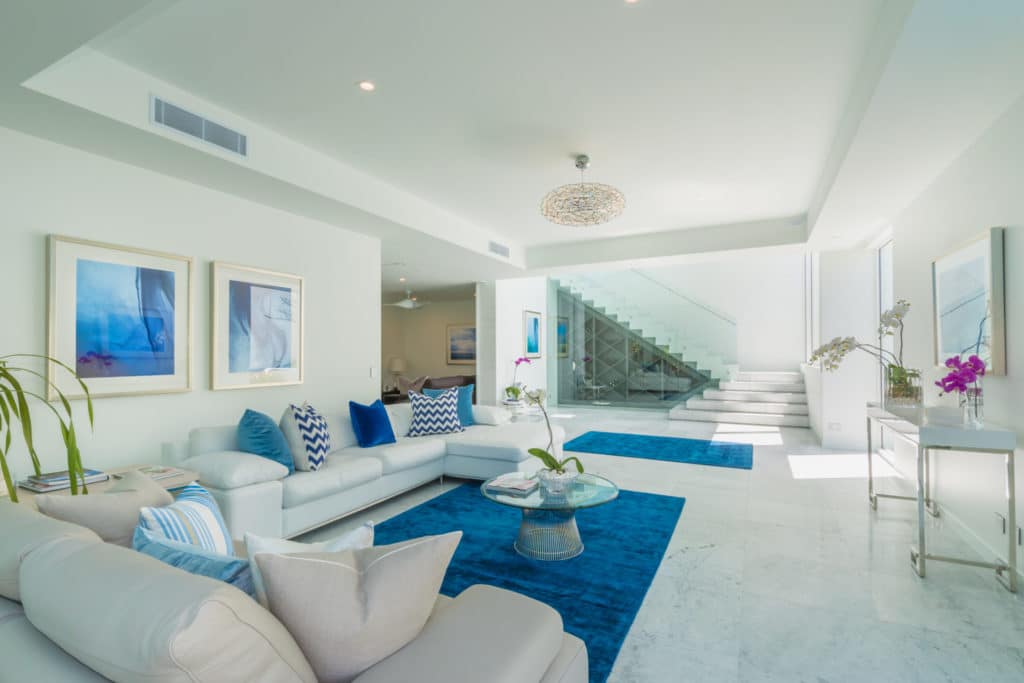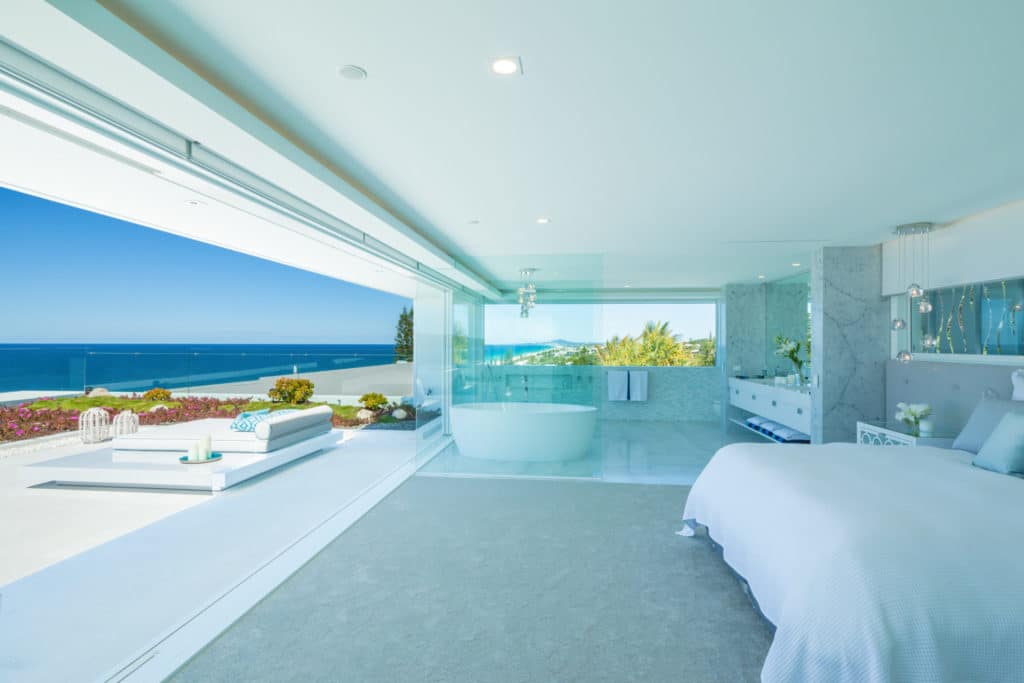 Though not currently listed on the market, Azure Noosa is valued at roughly $6,000,000 and is available to rent through various agencies such as Noosa Luxury Holidays. The most notable award for the property is the 'Queensland Building Design Awards 2016: Residential Design: New Houses over $2,000,000 Construction Cost.'
You can't put a price on dreams, right? For a more low key domestic getaway, head to this tiny home.
---
---