Skiing fast down a snow-covered mountain is a thrilling experience in itself, but for those of you who are chasing a little more spice, then heli-skiing is here to get the job done. Forget the marked runs with crowds of beginners trying their luck on the slopes and take on the challenge of the unknown at one of the world's best heli-skiing destinations.
From Japan to Russia, we've concluded on six of the most picturesque and snow-sure alpine destinations around the world for heli-skiing, with one standout option from each continent.
Revelstoke, British Columbia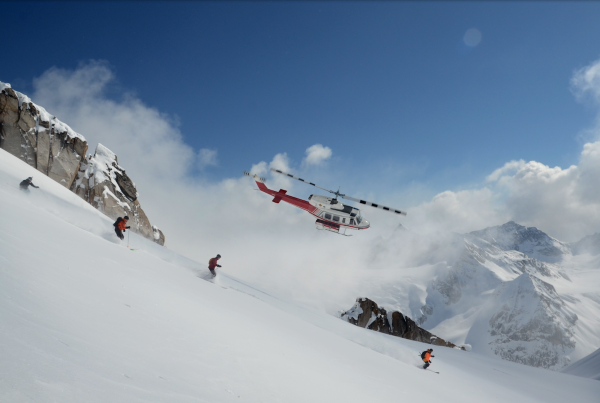 British Columbia is widely regarded as the Mecca of freeride skiing in North America, but if you truly want to experience the 30 metres of powder that falls yearly then Bighorn Lodge is the place to get it done.
---
---
Voted as the "World's Best Ski Chalet" four years in a row (2015 – 2018), Bighorn Lodge is a luxury alpine-style chalet situated at the foot of Revelstoke Mountain Resort. Catering for up to 16 people, Bighorn Lodge is North America's first full-service private retreat with a helipad right out the front.
There are three heli-skiing operators to choose from – Canadian Mountain Holidays, Selkirk-Tangiers and Eagle Pass – but none are cheap, with the weekly hire of a helicopter costing almost $9,500. It might be expensive but this is one hell of an unforgettable experience, and when you split it with a few amigos, it's sure worth the bite on the wallet.
Zermatt, Switzerland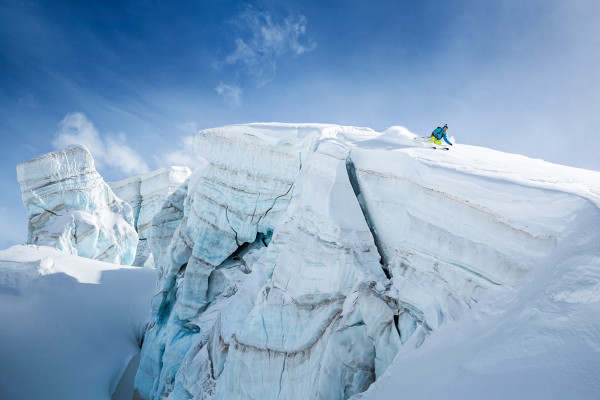 One of Switzerland's most renowned mountain resorts, Zermatt is the European gold standard when it comes to skiing. Taking a chopper ride past the most beautiful peak in the Swiss Alps, the famed Matterhorn, Air Zermatt offers five different slopes for you to ride down.
Each mountain has its own point of difference but if you really want to test your audacity my pick is Monte Rosa. The second highest mountain in Western Europe at 15,200 feet above sea level, Monte Rosa features spectacular winding snowbanks and even more impressive views.
Southern Lakes, New Zealand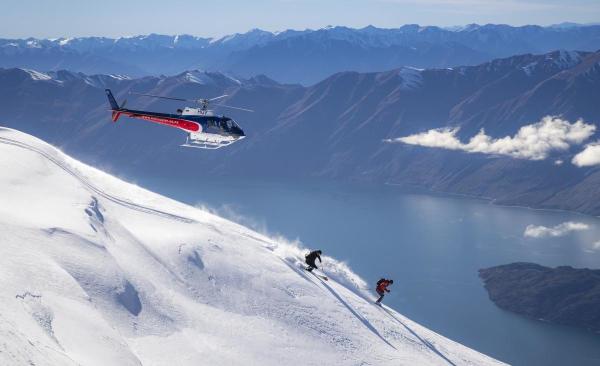 Operating out of Queenstown and Wanaka, Southern Lakes Heliski covers five kilometres across 11 different slopes in prime New Zealand snowfields. There are a variety of daily, multi-day and private custom packages available, with the area known as "little Alaska" due to its similarities to the Pacific North West's terrain.
While most people pick day trips ($975 for three runs per person), if you're a big spender there are three luxury packages available between $11,000 and $14,500 per person. Not only do you get three days of heli-skiing but you're housed at the top-of-the-line Minaret Station Alpine Lodge wilderness retreat. Here you can relax by the fire or in the spa when not on the slopes or indulge in fly fishing and hunting tours in some of the most pristine wilderness in the world.
Kamchatka, Russia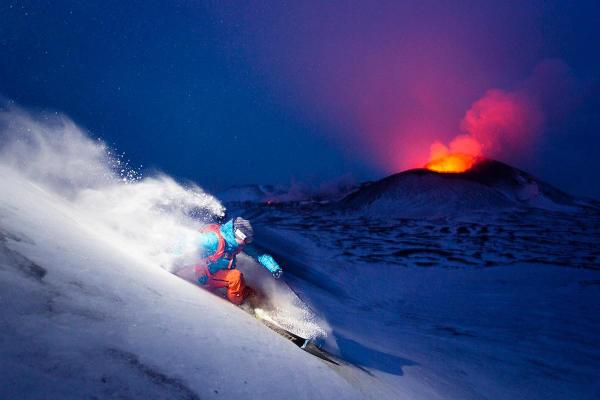 Russia likely wouldn't usually spring to mind as the type of place I'd like to go skiing but it seems the wild wilderness of the former Soviet Union's Far East is overlooked when it comes to heli-skiing fiends.
---
---
The end-of-the-Earth Kamchatka Peninsula is located between the Sea of Okhotsk and the Bering Sea is home to the greatest concentration of active volcanoes anywhere on the planet. Along with the raw, breathtaking scenery, Kamchatka's mountainous region is covered in delicious white powder during the winter, making it a perfect heli-skiing destination for those who want to shred snow that's never been shredded before.
Having been in the heli-skiing business for two decades, Elemental Adventures (EA) are your go-to when it comes to traversing Kamchatka's wild frontier. There are eight runs a day from a variety of different slopes, giving you the chance to absorb the spectacular scenery while shredding down dormant volcanos. Does it get any more awesome than that?
Hokkaido, Japan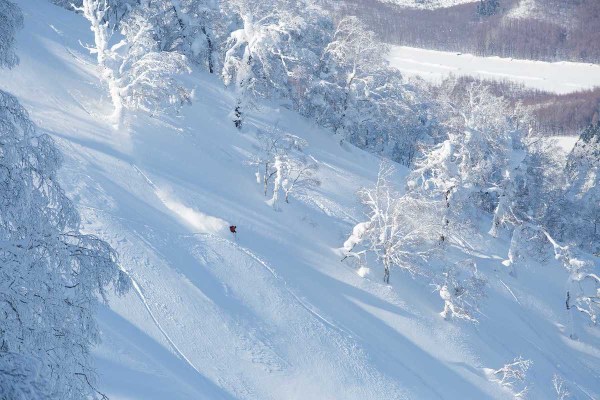 We know more people flocking to Japan for the dry, plentiful white stuff than any other reason. Found in Japan's north, Hokkaido's huge mountainous expanse experiences up to 30 metres of super high-quality snow during the peak of the season, making it your dreamland for heli-skiing.
Surrounded by dormant volcanoes and skeleton forests covered in white snow, Hokkaido Backcountry Club offers six runs per day from the top of the 3,631-foot Shiribetsu-Dake volcano. But be warned, this one isn't for amateurs, with the average run over 650 metres long and encountering some steep sections with wicked curves. Japan is also known for having too much snow, meaning bluebirds are rare. Choose wisely.
Andes, Chile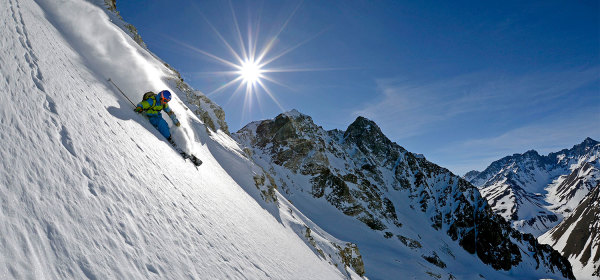 We're all quick to jump at the Northern Hemisphere for a spot of heli-assisted adventure, but to do so would mean you've completely forgotten about the Andes mountain range that straddles the border of Chile and Argentina.
Giving thrill-seekers an alternating season to the top half of the globe, Chile, in particular, is renowned for its perfect balance of touring terrain and some of the Southern Hemisphere's healthiest snowfall depths.
Turning its rotors since 2002 is Powder South, a Chilean heli-skiing outfit that operates right across the range. Combining deluxe mountain lodges with first-class heli-skiing tours, visitors can indulge in anything from three-day to week-long excursions across the 'summer months' between July and October.
RELATED: Skiing the world's cheapest ski resort in Kosovo
---
---