Travelling has never been easier and we have one thing and one thing alone to thank for it – the internet. Paired with a shit hot new smartphone, any of us can book flights, hire cars, map out their travels or research the places they want to go in real time from anywhere in the world.
While a quick punt on Google is one way to do things, another is by using surefire, specific apps to get the job done. So whether you've got yourself lost in Paris' winding alleyways or have arrived in Beijing Capital International on a long layover and want to find the closest bar, these must-have travel apps are a necessity in 2019.
Google Maps – Transit & Food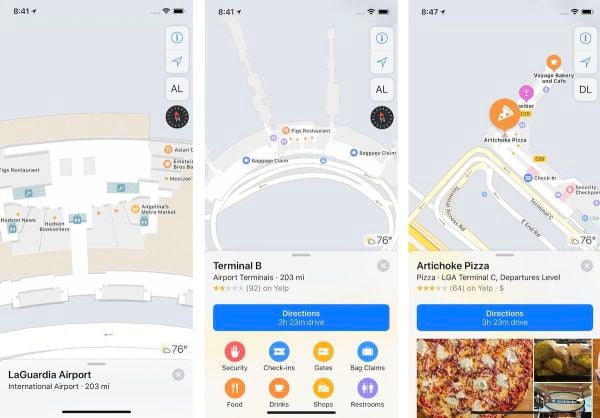 The easiest way to plan your travels and get yourself from A to B is via Google Maps – Transit & Food App. Similar to the standard Google Maps that comes preinstalled on any iPhone, this version not only helps guide you to your next destination but also offers tips on what to see and do on your journey, from restaurants to sightseeing experiences.
---
---
One of the best features is the ability to download maps and use them offline, especially handy for those times you're stuck without internet.
Google Translate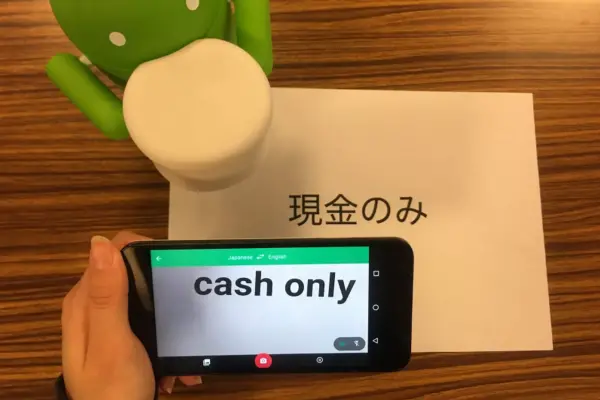 Get a grip of the basics when you're on the ground with possibly the most essential app when travelling in non-English speaking countries. From Menus to street signs and bargaining with shopkeepers, a few words or sentences in the local language can go a long way.
More recently, new tech has allowed the translation of text on signs and printed paper. All you need to do is take a photo of the text you want to translate and the job is done for you, it couldn't be easier.
Tripit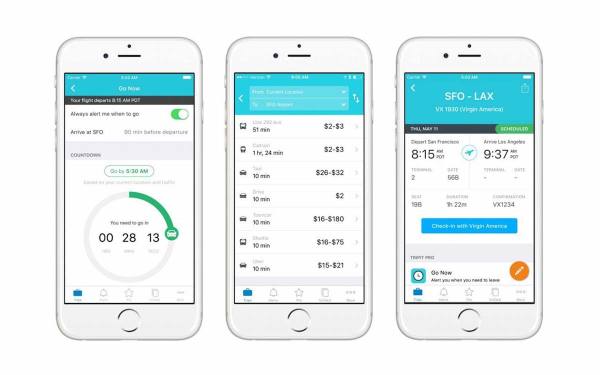 If your organisational skills aren't the greatest when it comes to keeping track of reservations then Tripit will be right up your alley. Once you've received a confirmation email about your hotel, flight, car or restaurant booking, forward it to Tripit and the app will automatically create a master itinerary of your trip. You can then access your entire itinerary at any time from your mobile device without the hassle of scrolling through your hundreds of emails clogging up your inbox.
The standard version is free but you can also upgrade to the pro version for $68 a year, with the main benefit being Tripit will alert you to cancelled flights or changes in your itinerary.
LoungeBuddy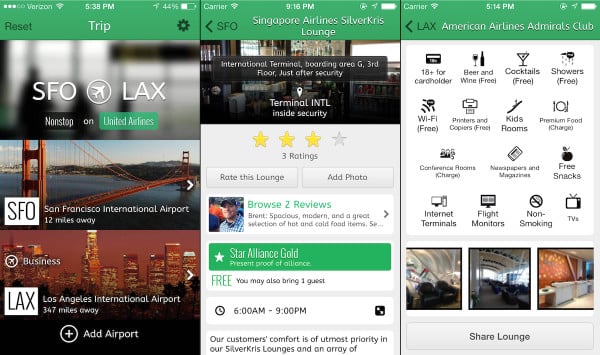 More often than not you'll find yourself with a few hours to kill in an airport during your travels. If you're over shopping in the duty-free areas why not kick it at one of the many lounges?
LoungBuddy displays hundreds of airport lounges across the globe and after entering a few details about your trip will tell you what lounges are available and whether they are free or require a one-off fee.
---
---
Friend Theory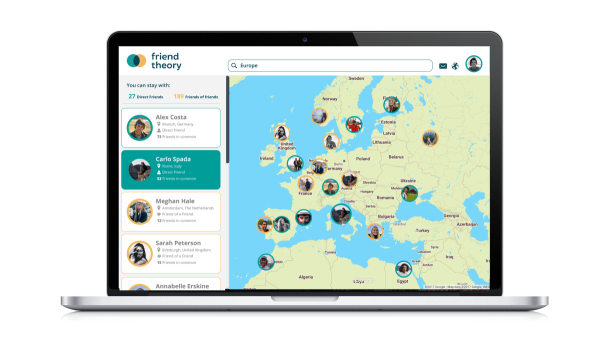 Friend Theory is your ticket to unlocking the mates you didn't know you had in every city on Earth. Available on both desktop and mobile, by logging into your Facebook account you'll then have access to your friend's friends. For every 100 friends on Facebook you have 27,000 friends of friends.
Friend Theory lays out these connections on a world map, giving you direct access to hundreds of second-degree mates in your search for local accommodation, advice or even just someone to get a beer with while in town. Read more about the Melbourne boys who created it and Friend Theory's early beginnings here.