While we could have done without the two-year travel tease, it definitely made the French alpine air taste sweeter on our first post-pandemic jaunt to the mountains. There was not a chance in hell we were letting another ski season slip through our fingers, and with Euro borders and international air travel becoming breezier by the day, iconic all-inclusive resort specialists Club Med were quick to sanction the mission.
Hosts of over 25 ski resorts around the world and a further 45-odd warmer destinations worldwide, there's no doubting the seven decades of prowess and tradition Club Med is known for. The main drawcard is definitely the all-inclusive food and beverage offering – deluxe and bountiful – but perhaps it takes the tricky nature of any ski trip's logistics to really see the value in a one-and-done holiday package at Club Med.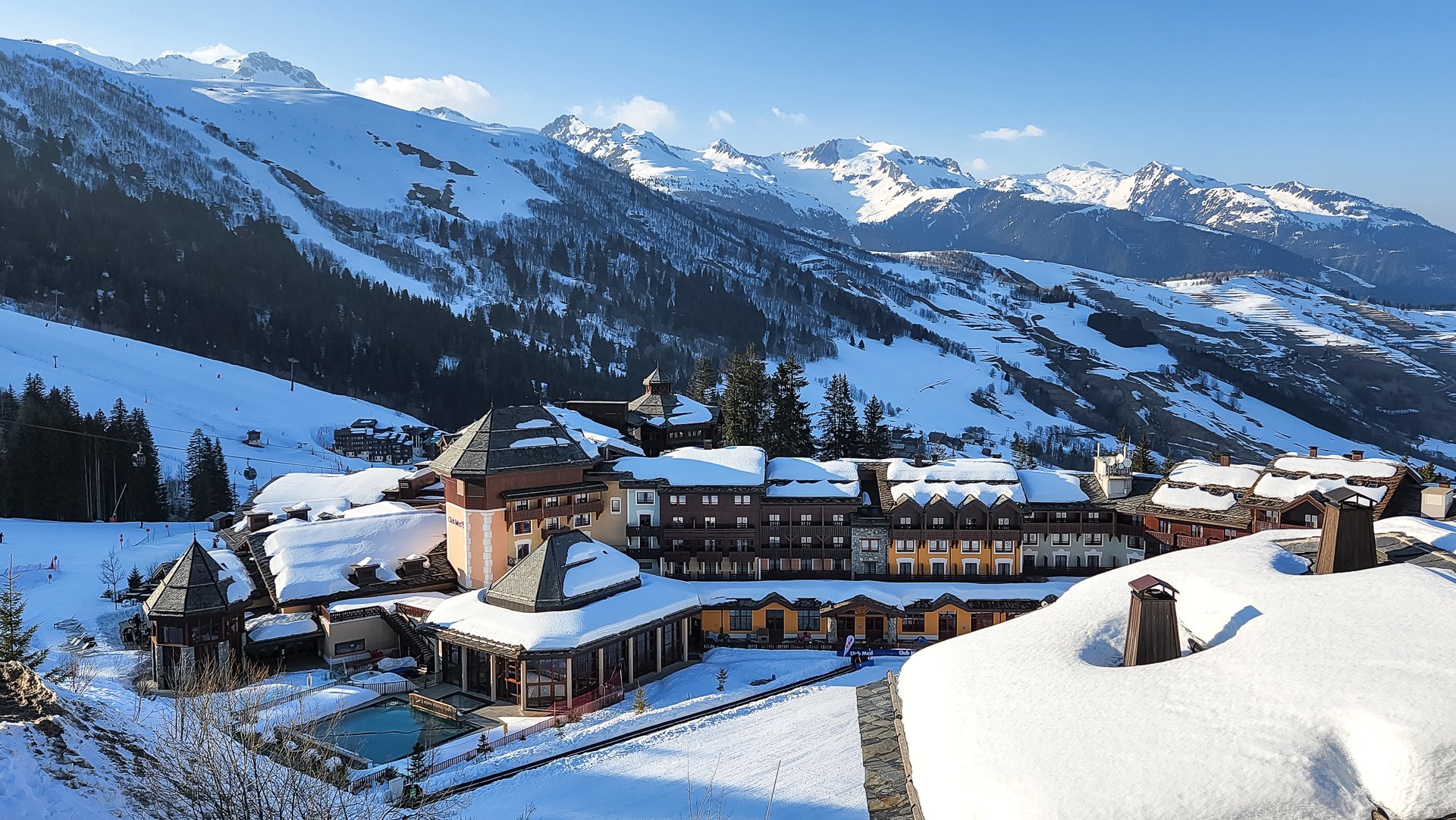 Resort access, variable weather conditions, awkward ski gear – a snow trip has more hurdles than an Olympic athlete could navigate, which is why Club Med Valmorel's Exclusive Collection Chalet-Apartment peaked my interest when it popped into my inbox.
---
---
Essentially private enclaves attached to a select few Club Med resorts around the world, the Exclusive Collection is the smoking gun in Club Med's arsenal of top-tier hospitality. Five-star service, private spaces for merriment and relaxation, and, more importantly, a dedicated concierge to put all those ski-trip anxieties to rest. If Club Med wasn't the only way to do a ski trip before, the Exclusive Collection could be the slam dunk we were looking for.
So just how carefree and luxurious was it? So much so that I can't envisage any other way to do the Alps from now on.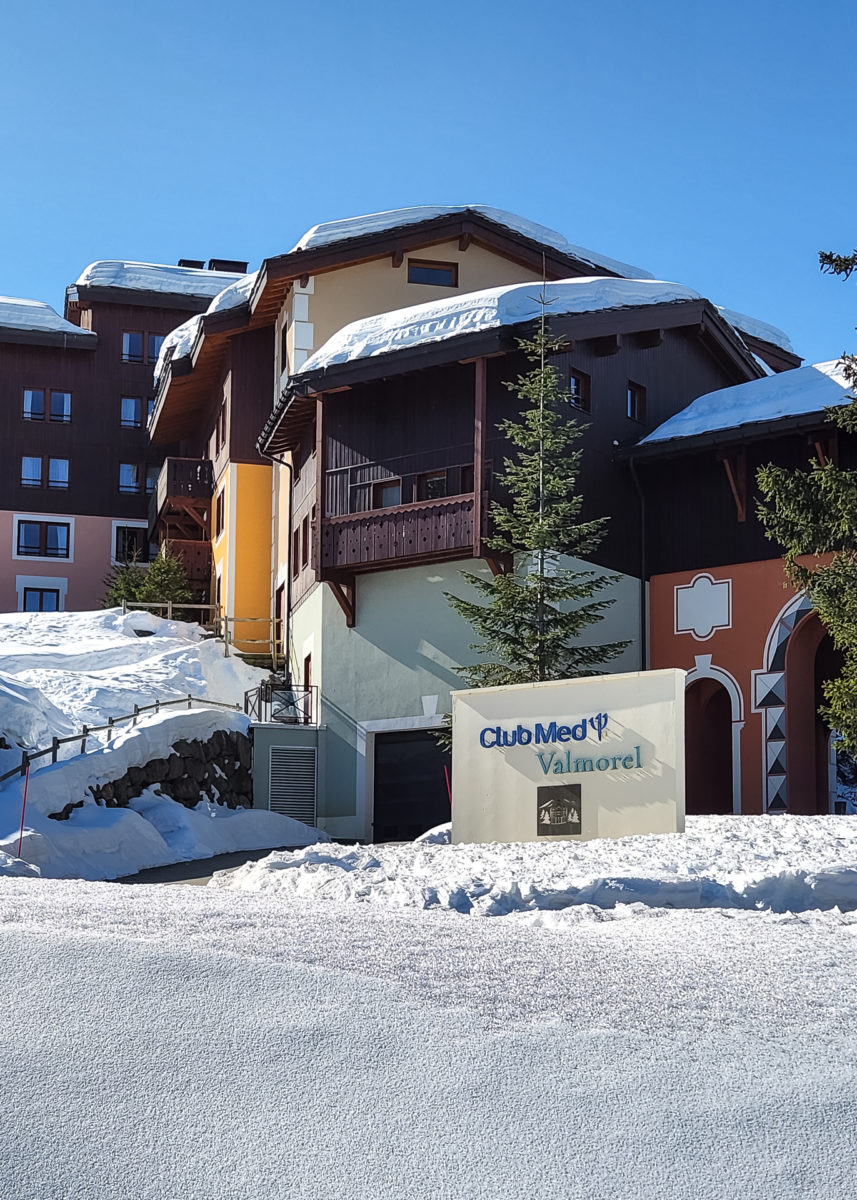 Pre-departure
Let me tick the boxes first before getting into the good stuff, as I thought it was necessary to flag just how easy it was to fly into Europe. At the time of travel (March 2022), we cruised through check-in and transit on Emirates via Dubai and rolled into Switzerland without a single hiccup. Armed with just our international vaccine certificates (no pre-departure or arrival testing required), we quickly realised that post-pandemic fun was in full swing throughout Switzerland, and driving over the border into France was completely uninterrupted, just like old times.
Before you've even dusted off your suitcase, you can get well acquainted with both your resort of choice and the surrounding village with Club Med's app. Book in a spa session, check the week's schedule, or acquaint yourself with the trail map to get ahead of your first day on the hill. It's surprisingly detailed and I felt like I knew the three quickest ways to the bar well ahead of arrival.
The real pre-departure kicker for me was when the Exclusive Collection's concierge got in touch to arrange airport transfers and ensure our ski gear was waiting for us in private lockers via Club Med's easy arrival service. We were able to shoot through all the way off the plane right onto the slopes.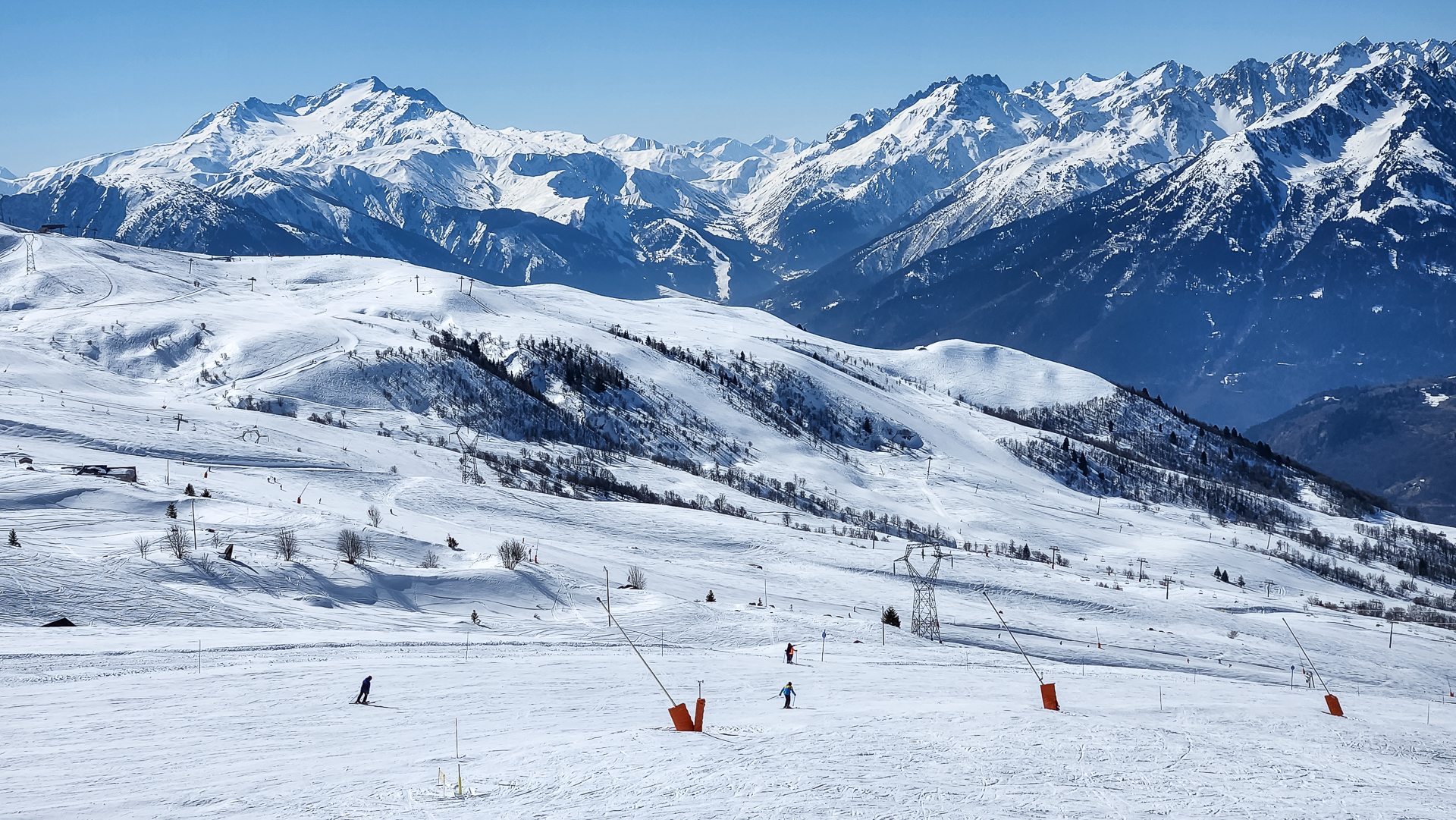 Club Med Valmorel
I've experienced my fair share of the Alps, and I must say the little town of Valmorel is one of the most attractive in France; both aesthetically charming and technically exciting when it comes to the terrain on offer. You'll find it tucked away at the base of a huge alpine bowl just over two hours from Geneva and playing host to 50 ski-lifts that access 237 kilometres of runs. While the trails themselves are more catered towards cruisy skiing with wide, not too challenging pistes, the rolling hills and tree-less bowls mean that no freeride line would ever be the same after a fresh dump of the good stuff. Plenty for the pizza-loving beginners and serious mountain hounds alike.
The main town sits at an elevation of 1,200 metres with Club Med Valmorel perched above it at 1,460 metres, making ski-in-ski-out possible pretty much all season. The Club Med proper boasts three seated dining options, two bars, a spa, an in-house ski school, indoor and outdoor pool, sauna, gym, and jacuzzi. On the lowest level are the general ski lockers, while the chalet guests are lucky enough to have their own private locker area away from the commotion with a dedicated Exclusive Collection concierge team. Each morning they're happy to take care of any last minute requests or even just make you a pre-shred coffee.
---
---
The hard product in the main resort is modern and trendy, albeit a little kitsch in some respects. Let's just say it's exactly what you expect from a French alpine resort. All areas are easy to access with a subtle bracelet for your wrist that doubles as your keycard.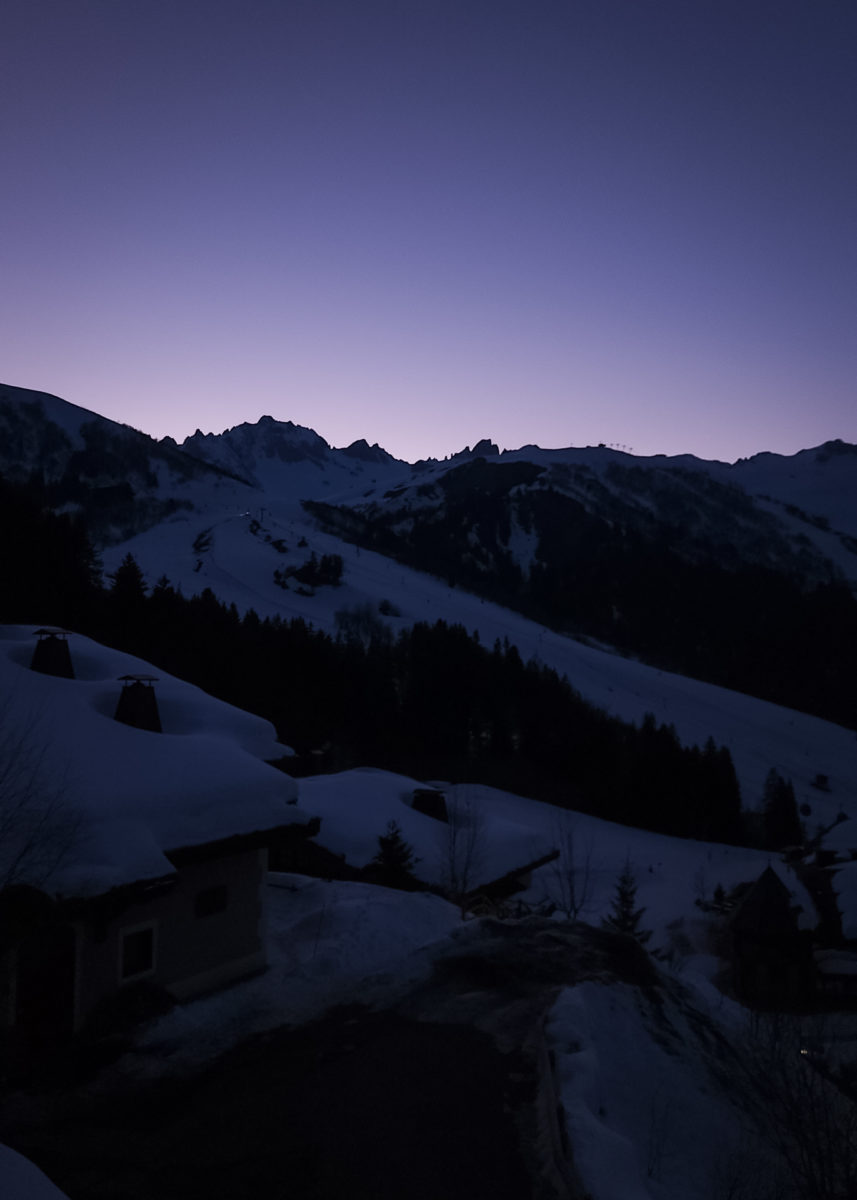 The Exclusive Collection Chalet-Apartments
The Exclusive Collection Chalet-Apartments at Club Med Valmorel are perched higher above the resort once more with possibly the best outlook in the entire town. Available in two, three or four bedroom configurations, it's everything you'd hope for in a savoir chalet – multi-floor living spaces, dual balconies, a fireplace, sunken bathtubs, ski lockers and a butler's kitchen. Again, the decor is what you'd expect from any classically French vibe, but the amenities well and truly make up for any shortfalls in style.
The chalets are buried into the snow-covered slopes of the Massif du Cheval Noir and can be reached by a short walk (if the weather permits) or a complementary car is available to ferry guests from door to door. Nearly every time we needed a ride, there was a friendly face waiting patiently to take us wherever we wanted to go.
All chalets are somewhat centred around the private Exclusive Collection Lounge, which luckily for us was right across the road from our digs. It's basically a common area chalet that hosts the specialised concierge team as well as a private bar and kitchen to escape the commotion of aperitivo hour at the main resort. More often than not, the conclusion to our daily routine included kicking back and watching the fire crackle with a champagne in hand, usually struggling immensely to find the motivation to leave.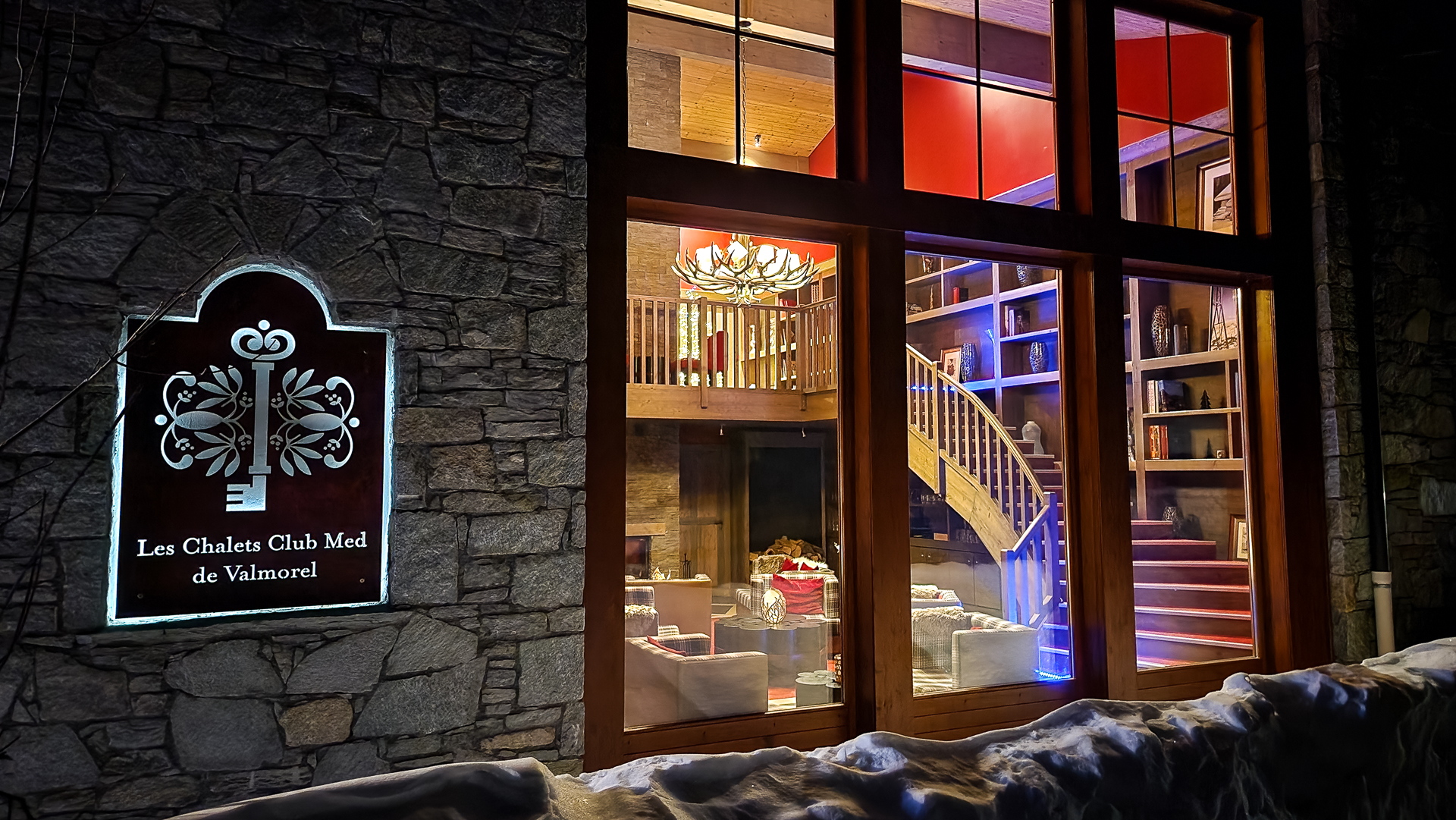 The Service
In a mainstream resort with hundreds of rooms and even more guests, I'm sure you've gathered by now that an offering like the Exclusive Collection really elevates the attentiveness to another level. And while the hard product is well and truly commendable, the service is where laying out the extra dollar really shines through.
First up, the dedicated Exclusive Collection concierge is at your beck and call 24 hours a day – and even prior to your stay should you need packing advice or have any special requests. It would be remiss of me not to praise Ludivine here who looked after all of us throughout the entire week – be it booking spa treatments for the girls or a backcountry ski tour for us guys. Most importantly, Ludi and her team simply eliminated the headaches of post-pandemic travelling. Earlier airport transfers and pre-departure testing, for example, were an afterthought for us, and it was all thanks to them.
The Exclusive Collection concierge were also in direct communication with Marina – my second special mention from our stay and our chalet's most attentive host. With a bubbly energy and beaming smile, Marina was the first awake each day prepping the most decadent breakfasts I'd ever seen, warming the chalet each afternoon with a cranking fire, and of course, keeping the fridge stocked with bottles of 1664. Club Med's usual carefree attitude is one thing, but there seriously isn't a worry in the world when staying at the Exclusive Collection Chalet-Apartments.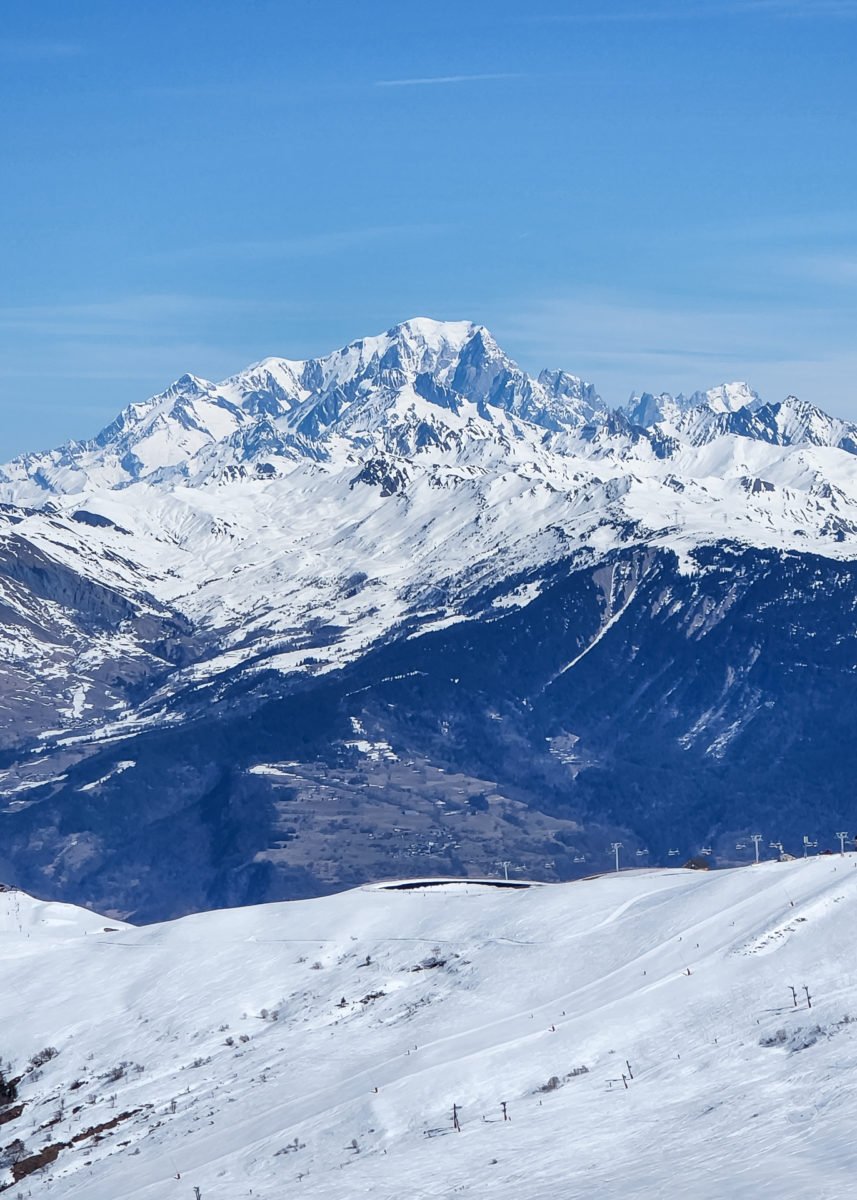 The Hospitality
As a quintessentially French brand, if there was one destination in the world where Club Med should excel at their food and beverage, it's France. To be honest, there's almost too much choice available. After getting a preview of the culinary options on arrival, my fear was that the hospitality team might be spreading themselves a little too thin for the sake of quantity rather than focusing on quality.
---
---
That could sometimes be true for the odd buffet option, but there were definitely notable mentions which you should prioritise – La Laiterie Gourmet Lounge, for one. It's an a la carte dining space a few floors above the occasionally chaotic buffet area.
You can both walk-in for lunch (the burger with locally sourced meats and cheeses in a must) or request a priority dinner reservation through the Exclusive Collection concierge during the evening where you can enjoy mountain-style tapas or a set menu. It's relaxed, relatively quiet, and the table service is on point. Don't forget to browse and sample the fantastic regional drops from the adjacent wine cellar.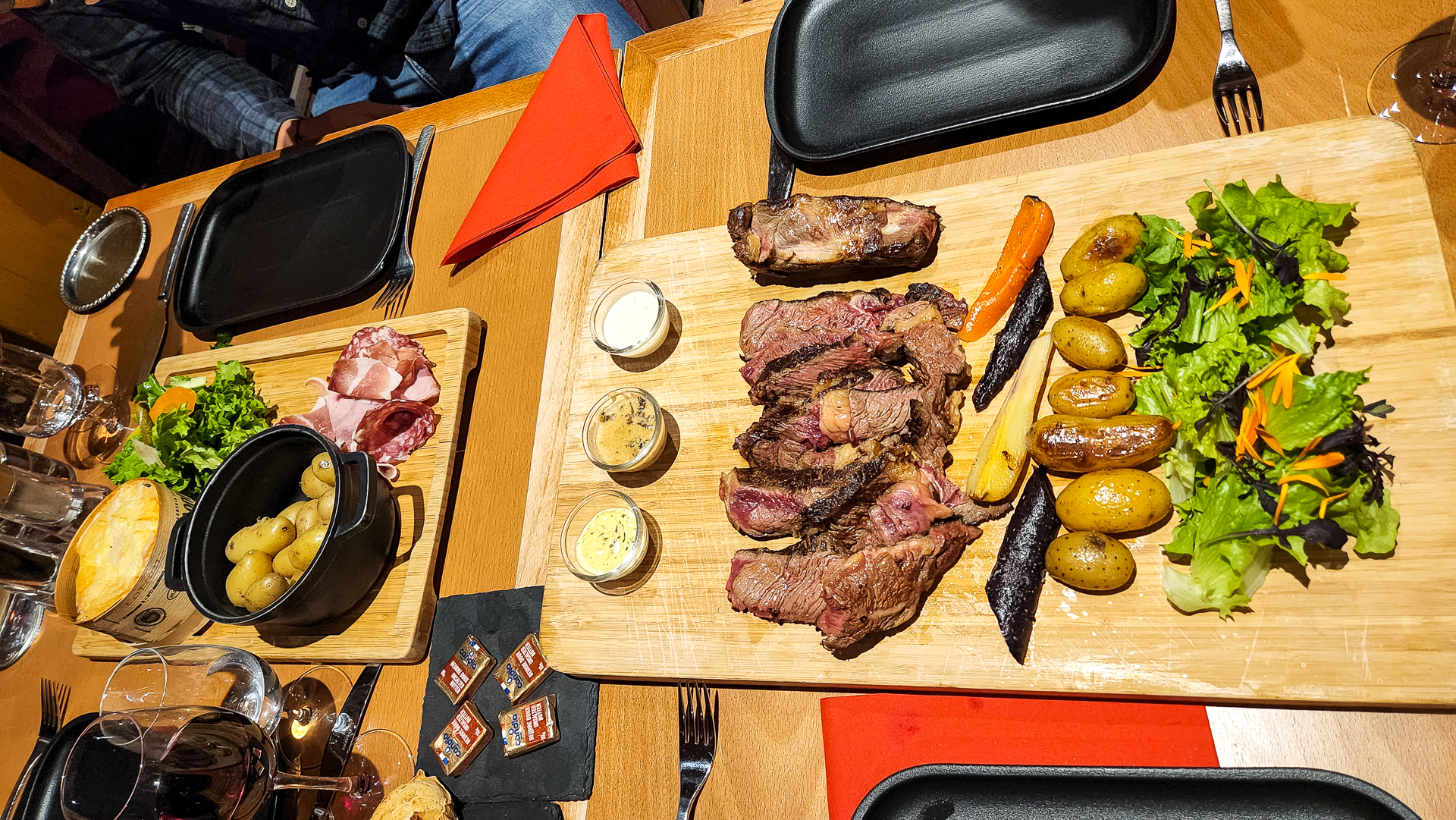 Downstairs, the sun-baked outdoor terraces open from mid-March (which was right on the money for us), and let's be honest, there are few places in the world I'd rather be than slope-side with a rosé in hand. As for the main dining spaces and their buffet-style food offerings – the choice was sometimes overwhelming and the people traffic a bit much at peak times – but I enjoyed the nightly specials, be it caviar and oysters or fresh sashimi and lobster tails.
From the moment you open your eyes each day, there's gourmet sustenance at every turn. We often found ourselves full of hors d'oeuvres before we'd even sat down for dinner. One thing's for certain – the French don't allow anyone to maintain any sort of diet at any point during their stay.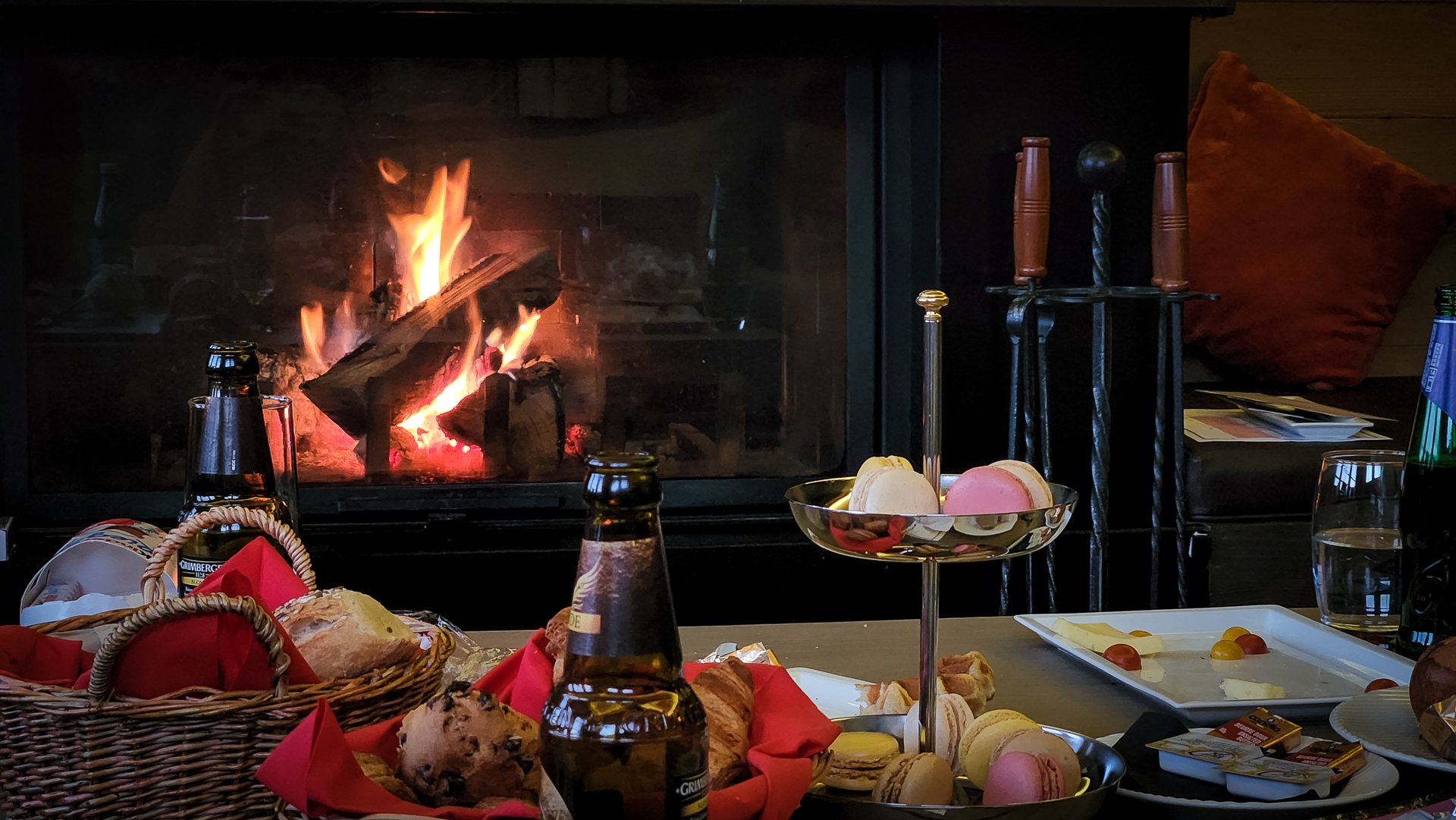 The bar has been raised, and good luck drinking it dry
Within hours of arrival at my first Club Med, the magnetism of the brand was already sucking me in, like it had done for all the loyalists worldwide that return time and time again each year.
And I was spoilt, no doubt, with only the best of Club Med's Exclusive Collection to soak it all up for my first experience. But I quickly realised that at the core of the chalet twist on my stay is what these loyalists have come to expect from every Club Med expression around the world – exclusive or not. Warm hospitality, enthusiastic help never far away, and an all-inclusive fee that cuts the bullshit and means you worry less about arranging your lift pass and more about which cocktail you're going to dabble in next.
As with any resort chain, Club Med's hard product may be a moving target worldwide, but the consistency of the personable experience is what keeps people coming back. So much so that the Alps for me will never be the same without a Club Med Exclusive Collection Chalet.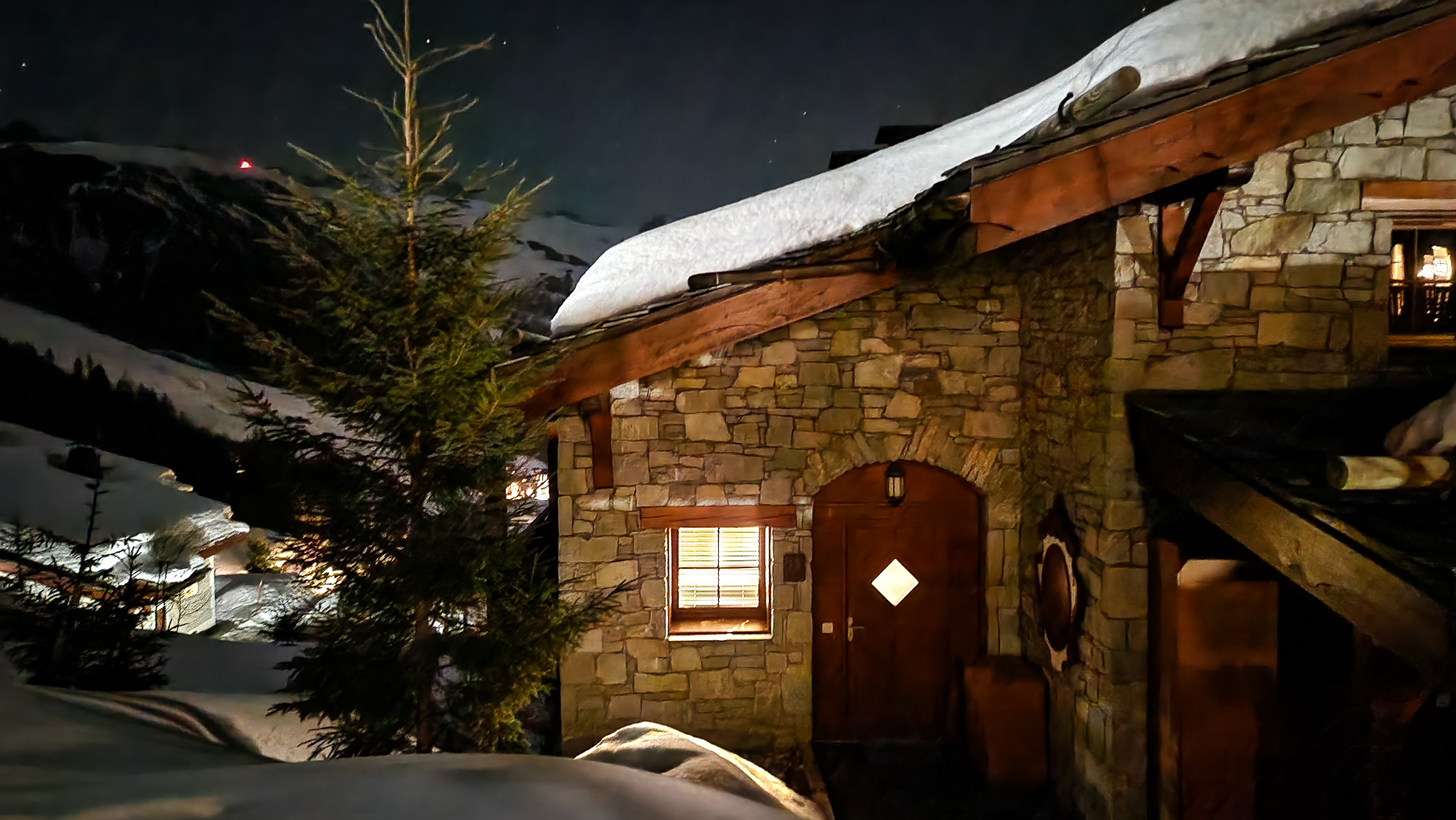 Boss Hunting stayed as a guest of Club Med Valmorel.
---
---