A futuristic vertiport – that is, an airport for vertical take-off and landing aircraft – opened last week in Coventry, England, touted as the world's very first pop-up urban airport and charging station specifically designed for zero-emission electric drones and air taxis. And for anyone who wants to peek inside what a future with commercial flying cars looks like, as brands continue to find ways to adapt eVTOLs (electric vertical take-off and landing) for mass consumer use, taking a look at the Air-One airport from UK start-up Urban-Air Port is well worth a few minutes of your day.
Why? Well, it's one of the biggest and most practical steps toward a future with flying cars and how this growing industry could work as the aviation industry scrambles to adapt large-scale operations to the demand for more sustainable practices. Obviously the pop-up flying car airport – as it will no doubt be referred to from here on out – needs to have some sustainability chops itself, so the entire vertiport is powered by hydrogen fuel cells.
The off-grid transport hub plays into the need for smarter, cleaner and greener ways to navigate cities around the world, which is why the Air-One Vertiport won't just be a one-off. Urban-Air Port, which was founded by Ricky Sandhu, has said that pop-up Air-One vertiports have already been earmarked for other sites around the world, including in Los Angeles, Australia, France, South Korea, Scandinavia and spots around South East Asia. There should also be more of these pop-up flying car airports coming to the West Midlands and London.
---
---
These vertiports will service vertical take-off and landing aircraft designed for use across flying taxis, disaster emergency management, autonomous delivery drones and defence operations and logistics. As with all concepts like this, the infrastructure needs to come first before we really start to see these industries scale.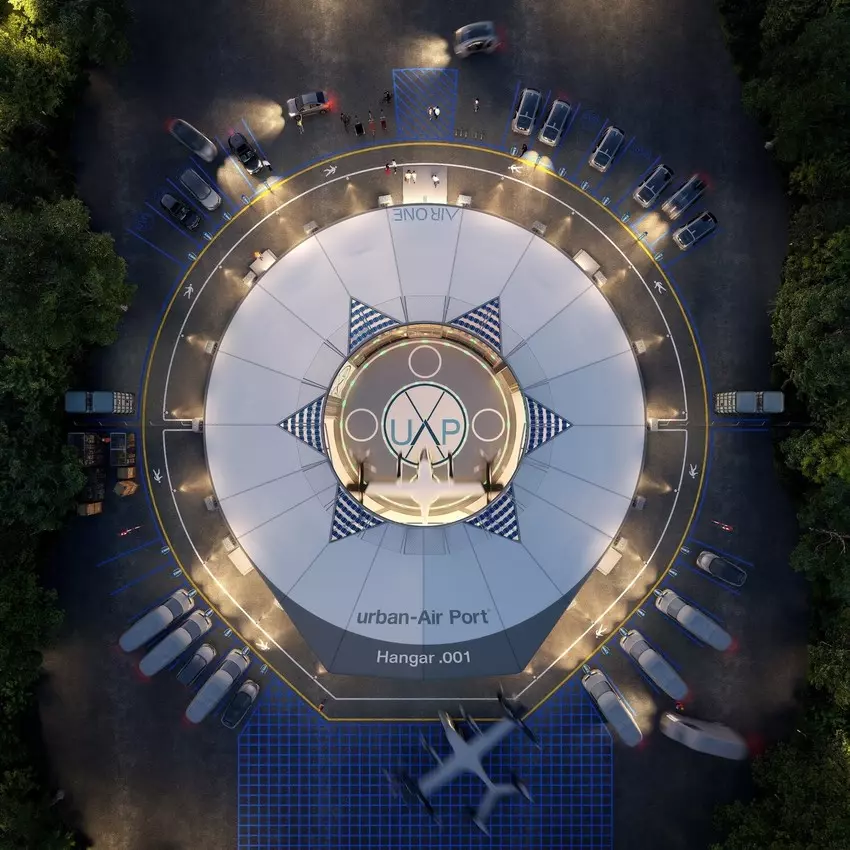 RELATED: Six Senses Svart In Norway Is The Most Incredible Hotel You've Ever Seen
"I think this idea for flying cargo could eventually be completely transferrable to flying humans," said Sandhu when talking to ScienceFocus last year.
"We can't all have electric cars, for example, if we can't charge them. So let's be ahead of the curve for the next wave of electric mobility and get the infrastructure in place now."
Air-One reportedly went from concept to operation in just 15 months, which is an impressive feat in itself. No doubt this was helped along by the adaptability of hydrogen generators, which power the clean airport and help solidify the zero-emissions goal.
"Of course, there's some carbon intensity involved depending on the type of hydrogen used and how it's produced," continued Sandhu.
"But our aspiration is to eventually get hydrogen from zero emission sources."
---
---
Using a combination of solar panels and the aforementioned hydrogen cells, the Air-One flying car airport sets a nice, viable scene for the growing adoption of electric cars, which would otherwise be too troublesome for companies who are facing increased pressure to help with the ongoing issue of air pollution, rather than add to it.
The Air-One flying car airport has a 17,000-square-foot radial design divided into several different zones. There's a cargo and logistics hub, a vehicle hangar, the requisite security screening area and a dedicated command-and-control centre to tie the operation together. Considering the commercial aspirations, the Air-One airport also includes a passenger lounge, cafe and numerous retail pop-up sites. On the outside, it looks like the designers have also set up some seated viewing platforms for visitors.
RELATED: 5 Electric Cars Coming To Australia That Deserve Your Attention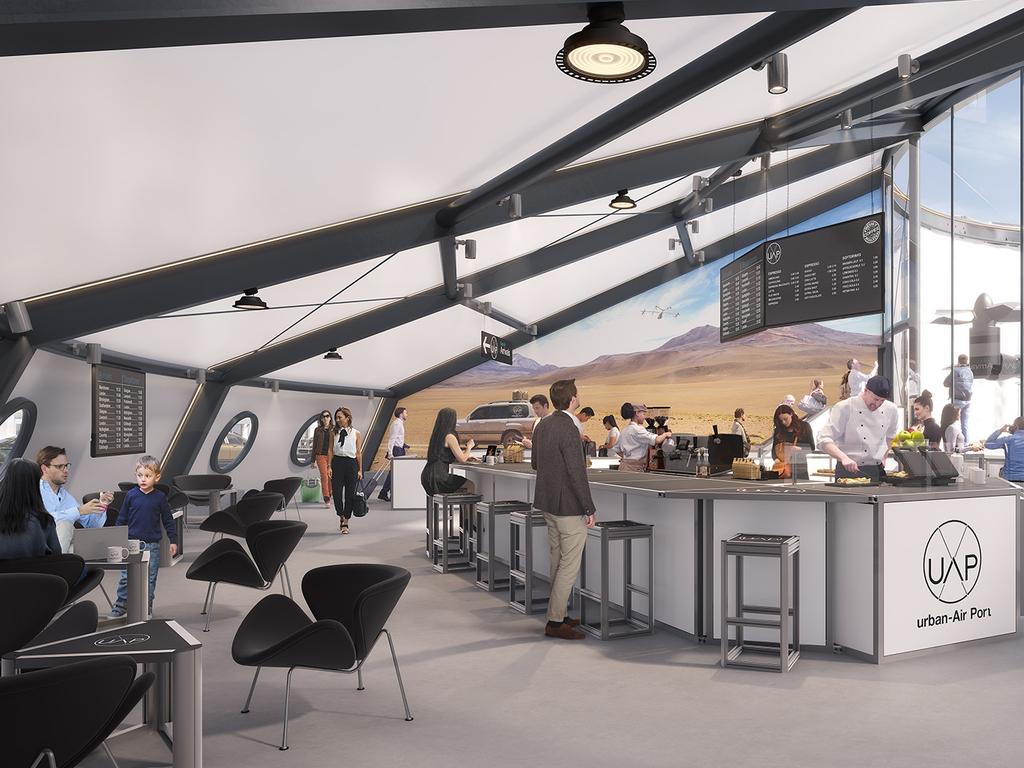 Each zone is tied together by a 56-foot circular platform that is raised 19-feet off the ground for vertical takeoffs and landings. The rather tight, logical design is aimed at being somewhat of a proof of concept that showcases how feasible advanced air mobility can be, and how the industry can be supported by purpose-built ground infrastructure.
Urban-Air Port have stated before that the market for advanced air mobility could reach US$1 trillion (~AU$1.4 trillion) within the next two decades.
The company describes this as the first step in the "coming green air transportation revolution," with a design that is adaptable enough to build a network of hubs in various settings – on land, on water, and even atop skyscrapers much like a futuristic helipad. I'm sure we'll eventually see some superyachts with vertiports as well.
Being a pop-up, the current Air-One won't be standing on its current Coventry forever. Plans are for Urban-Air Port to deconstruct the entire thing later this month and move it around to various other sites in the UK to take the experience closer to people and further the message that this next step in cleaner, more convenient air travel is the way of the future.
"Cars have roads. Trains have rails. Planes have airports. Now, eVTOLs have an Urban-Air Port," said Sandhu.
---
---