It might not be the most attractive vehicle in the sky, but from within the Airlander 10 hybrid airship might just be one of the most jaw-dropping options for future air travel.
The 302-foot-long vessel from Hybrid Air Vehicles (HAV) has suffered a few setbacks during its developmental phase (we'll gloss over the nosedive into an English field), but the hype has been re-stoked following the release of design plans for the aircraft's incredible interior.
Disclaimer: the aircraft's cabin is covered in glass. Not ideal for those who are apprehensive towards heights, particular altitudes of circa 16,000 feet.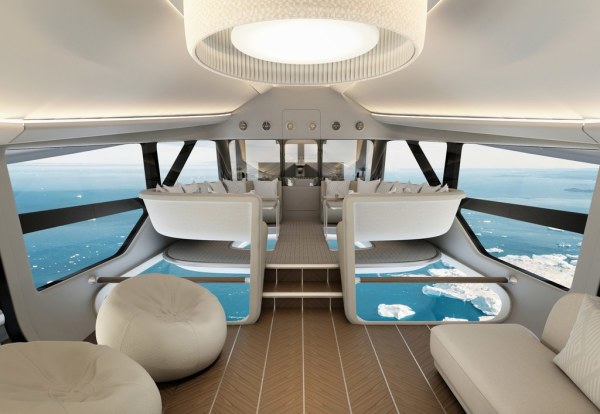 Spearheaded by Design Q, the cabins are capable of carrying up to 19 passengers with full catering. The Airlander will be designed for three-day expeditions the company is calling "luxury expeditionary tourism".
Essentially a cruise for the skies with a max speed of 146 km/h, the eco-friendly aircraft will be ideal for soaring above natural wonders like the Grand Canyon or Amazon rainforest.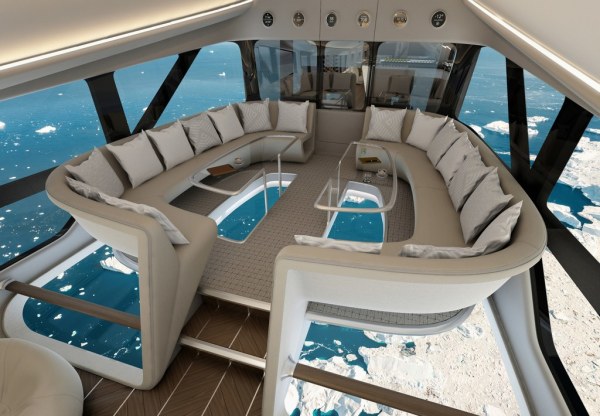 With the ability to take off and land from basically anywhere, including water, the possibilities for the aircraft are pretty much limitless. However, it'll need to complete 200 incident-free flying hours before you'll be able to book your tickets to a glass-bottom bedroom in the sky.
The current prototype, the Airlander 10, is slated to be retired ahead of a brand new Airlander to arrive in 2020.
There are no estimates on price yet, but we can assume it'll include a fair few zeros.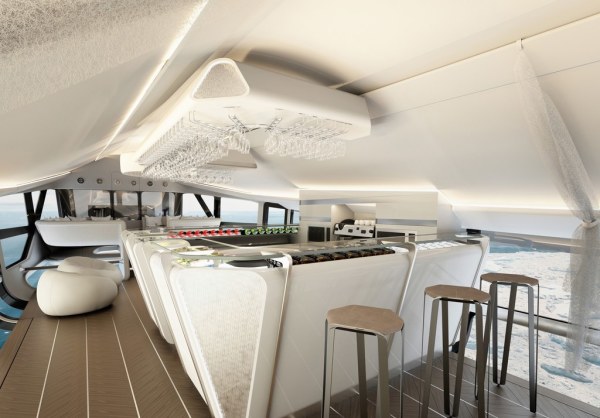 RELATED: The Boeing 727 Hotel Above The Costa Rican Jungle