Although it may feel like nothing more than a cruelly dangled carrot in 2020, Airline Visual Identity (1945-1975) is one of the coolest coffee table books you could pick up this year. While the original was published five years ago, the adventurous chronicle/love letter to flight has recently seen some renewed interest due to the release of a substantially more expensive limited edition… and for obvious everyone-misses-flying related reasons.
Penned by Berlin-based author Matthis C. Huhne, this is an ode to marketing at its finest and cutting-edge designs. Airline Visual Identity (1945-1975) features a hyper-colourful collection of powers, logos, airline livery drawings, and other promotional materials from the golden age of commercial flight. It tells the story of how civil aviation began picking up around the world, narrating an increasingly borderless world as the book examines the specific design language and visual style of print advertisements from all over the world, from London and Japan to France and India.
The 436-page large-format tome breaks up all that lavishly illustrated promo material with well-researched dips into the glamour and luxury of travel, looking at an age where getting around by air and discovering different parts of the globe was a novel activity enjoyed solely by the few who could afford it.
---
---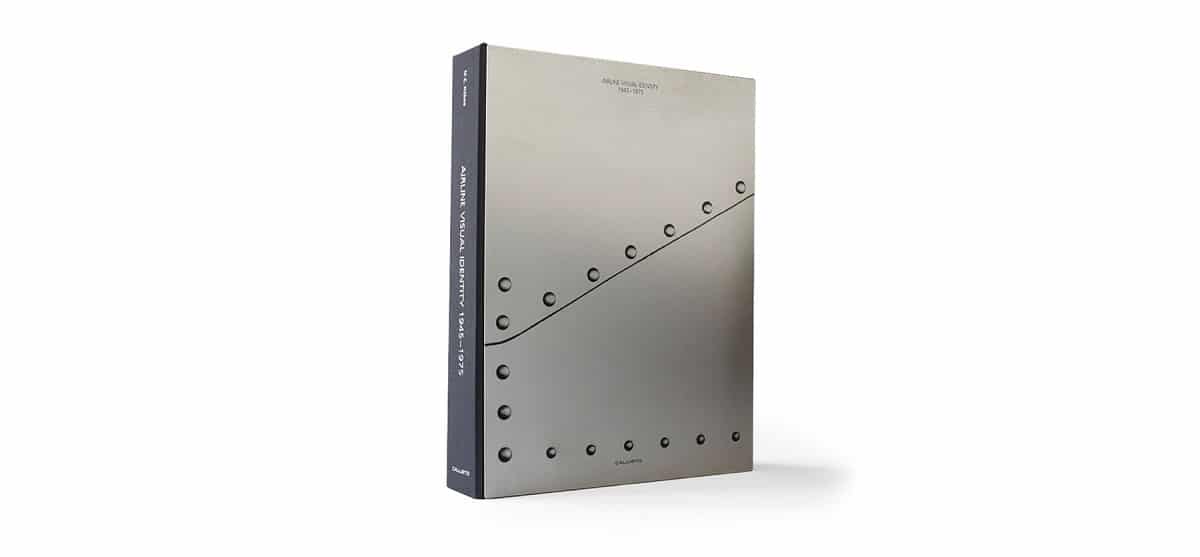 RELATED: 'The Ultimate Ski Book' Is Exactly What It Sounds Like
How airlines like Pan Am, Japan Air Lines, American Airlines, Lufthansa, United, and TWA practised and executed their specific advertising strategies gives the book a wide-scope, appealing to aviation nerds, graphic designers, and marketing gurus alike. It's as much of a lesson on how to sell an emerging sector as it is an immersive tribute to the excitement of international travel.
Huhne's collection reportedly began with a sole Air France poster from the 1950s which had a design he believed to be so magnificent, it made him realise there was a much larger story at hand; that first Air France poster was just a single piece of the puzzle. Hence the extensive research which exposed him to some of the most iconic designers in the game – Massimo Vignelli, Otl Aicher, Saul Bass, Ivan Chermayeff, and more.
A limited edition collector's version of Airline Visual Identity (1945-1975) is currently priced at ~$1,955, pushing the premium up with one-off colours, metallic surfaces, and satin finishes, echoing the lavishness of the subject matter's historical context. All the original artwork has been reproduced with precision, using 17 different colours, 5 types of varnishes, and 2 different methods of foil printing and embossing.