In 2012, former Mexican president Felipe Calderón signed a deal for the delivery of a new presidential jet, locking in a Boeing 787-8 for a 15-year lease that's due to expire in 2027. During the final few years of his mandate, President Calderón frequently used the jet after it was delivered in 2016, shaping it as some sort of hybrid – not exactly a passenger Dreamliner, but redesigned enough to make it presidential worthy. Then things took a nosedive. Not in a literal sense, but current Mexican president Andrés Manuel López Obrador just flat out refused to use the expensive asset, slamming it as a "pharaonic and indecent aircraft." As such, the Government has been on a bit of a tour over the past few years, unsuccessfully trying to sell the Dreamliner to private buyers. The last resort? Anyone is now able to hire the presidential jet in Mexico for weddings, parties and any other relevant occasion.
The decision behind putting the Presidential jet up for hire comes after numerous attempts to offload the Dreamliner, which included attempts to sell it to Canadian Prime Minister Justin Trudeau, as well as a lottery-style raffle. Both obviously failed, making the Dreamliner – valued at US$130 million (~AU$173 million) more of a financial black hole than anything else.
Considering the Mexican Government reportedly shelled out a total of $US218.7 million (~AU$291.2 million) to buy the aircraft, which is apparently one of the first Dreamliners that Boeing ever built, and retrofitting it for the President, the indulgence has already proven to be an ongoing financial burden. Add operating, maintenance and storage costs on top of that and you can see why Mexico got so desperate they were willing to just give the Dreamliner away in a lottery-style raffle.
---
---
Mexico's raffle, which was planned for 2020, didn't end up happening, not only because the idea was widely criticised on social media, but there aren't many people stupid enough to take on such an egregious money pit that would have cost millions per year just for existing.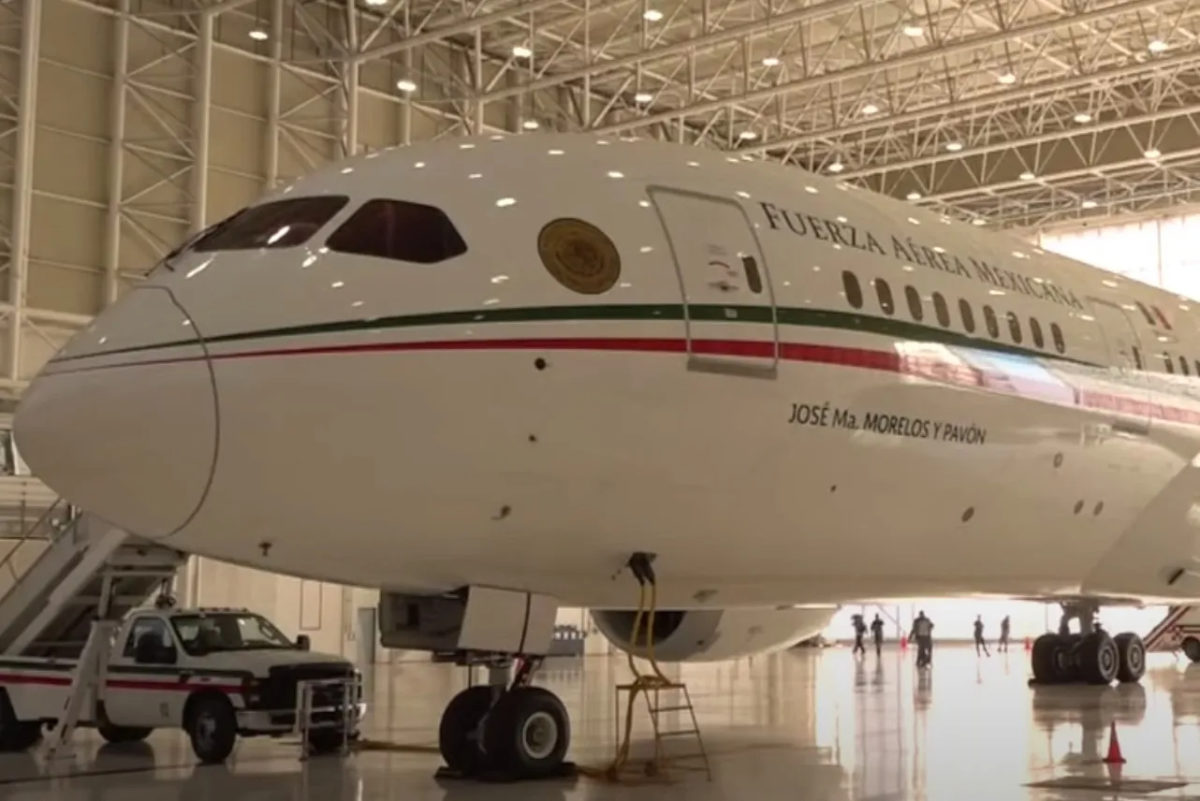 RELATED: Mexico's Etéreo Auberge Resort Is Perfect For Post-Cancun Comedowns
The jet, which includes a full presidential suite with a bedroom and a private bathroom, is currently configured to only carry 80 passengers. Experts say it would be much too expensive for a commercial airline to reconfigure it back to align with all the other Boeing 787-7 Dreamliner jets currently in service, which typically carry up to 300 passengers.
President Obrador, who values being a "man of the people" and is regularly spotted flying Economy on commercial airlines, and his austerity now means you and your mates could rent a Presidential jet next time you find yourself wanting a more unique party spot on your next trip to Mexico.
And this isn't the first time the current president has willingly thrown away the fruits of power. When he was inaugurated, Obrador didn't take up residence in the forested complex of Los Pinos, which has been the official address of the President of Mexico since 1934. Instead, he moved to a small home in the capital, which is where he currently lives and turned the presidential palace into an open house.
The Boeing 787-7 will be given to the same military-led company that has been bought to operate the new Mexico City Felipe Airport. This is where the plane will be parked, sitting pretty for whenever a group wants to take off for an in-flight party or wedding.
"The rental fees will pay for its expenses and maintenance," said President Obrador.
---
---
"It will be open to the public if anyone wants it because they're getting married… and they want to bring their friends and family… or coming of age parties, birthdays."
However, we don't know how much it'll cost to hire the presidential jet in Mexico. The rental fee has not yet been made public, although a figure will likely be disclosed before the president hands the private jet to the aforementioned company. We'll be sure to update this piece when the price does come out.