You've likely grown up thinking you know the Gold Coast. The ocean-fringed playground is for teenagers, families, and nothing in between. Right? Well, not exactly…
The Gold Coast is one of the few spots in Australia where you can conveniently enjoy the best of both worlds: sea and city. This slice of paradise is not only easy to navigate, but also rich with opportunities for both you and your mates to pack a weekend full of good times, good food, and good ol' fashioned adrenaline. The best part? It's ready to welcome you all year round, meaning you can avoid the masses by aiming for the shoulder months.
To show you exactly how you can make the most out of a weekend on the Goldy, we've put together BH's ultimate ready-to-go itinerary that could conceivably be dived headfirst into right now – laid out in the simplest way possible as to waste zero precious time (precious time that could be spent powering through the city's greatest hits).
Go on, you and the crew deserve it.
Boss Hunting's Invitation To The Ultimate Gold Coast Weekend
---
Friday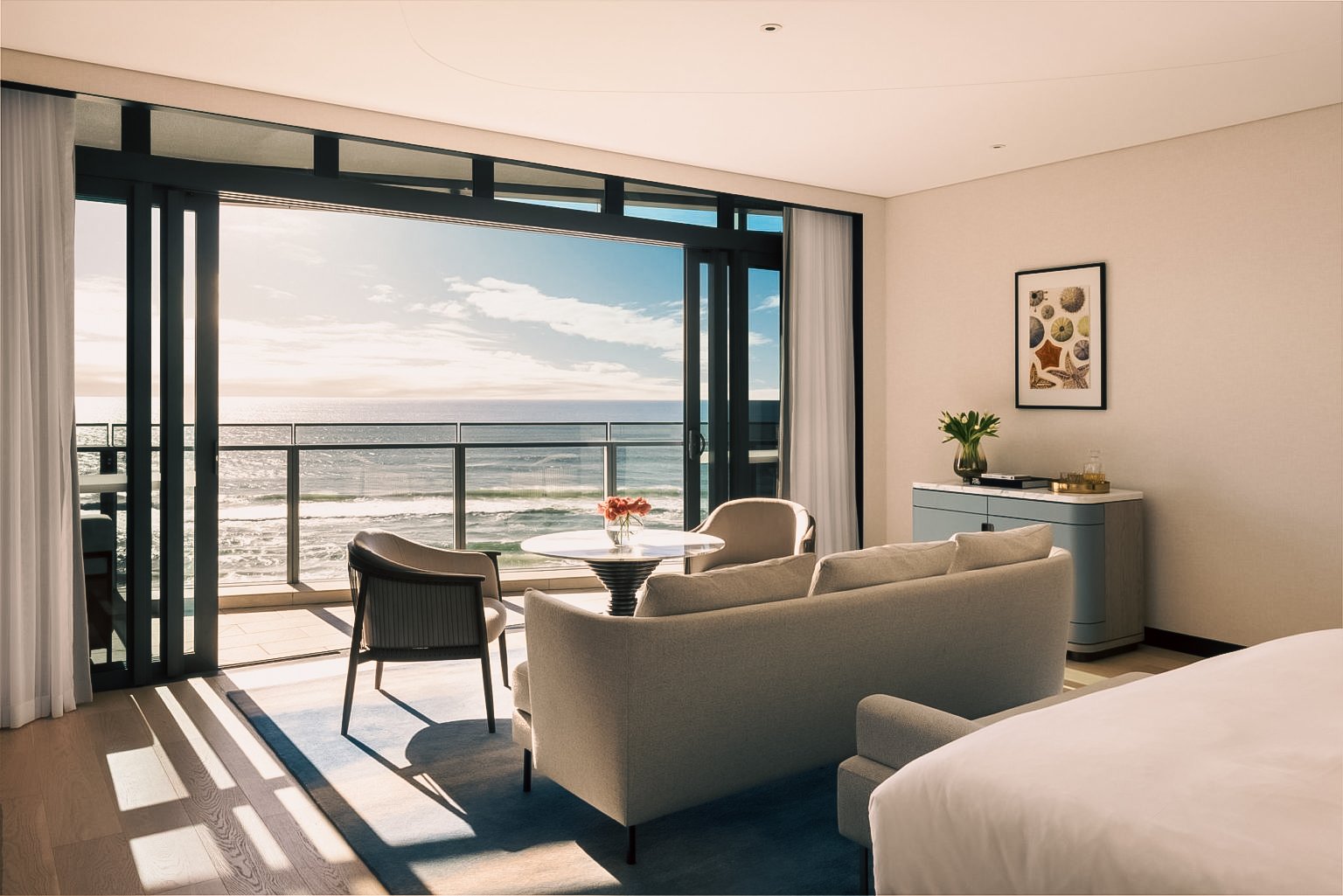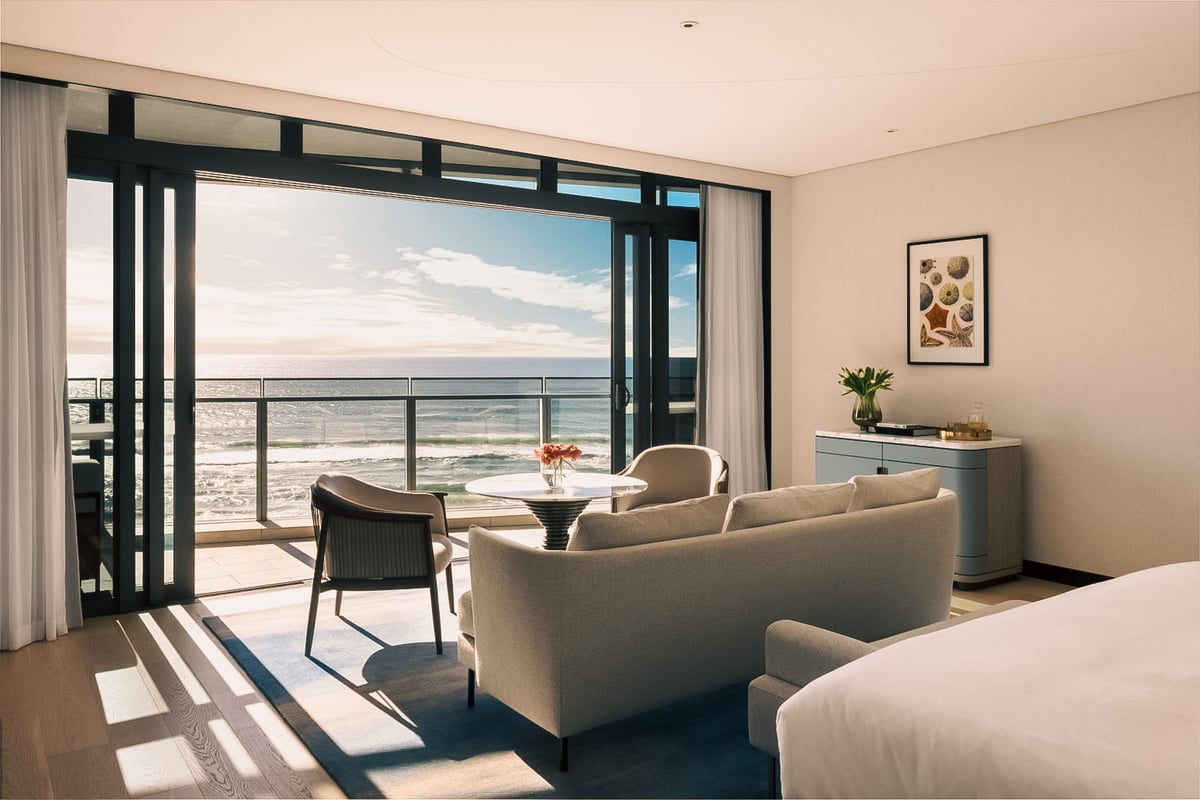 Morning: Arrival
Welcome to the Gold Coast! You aren't here to waste any time so we suggest touching down as early as you can to get a start on the big weekend. Both Melbourne and Sydney have plenty of flight options that get you to Gold Coast Airport (OOL) early in the day so you can pack more in with your mates.
Mid–Morning: Check In To The Langham
The drive from the airport should only take around half an hour, so rock up to The Langham Gold Coast early and check in. The multi-room "residences" are the perfect digs to perch high above the glorious beaches and, when split between mates or couples, make them surprisingly achievable luxury options.
If your room is ready, by all means, head on up and refresh. However, you'll more than likely need to drop your gear off at reception, grab a coffee and breakfast from the hotel's 26 & Sunny cafe – where you can get some sun on the beach.
Evening: A Night At Light Years
Travelling to and from airports throughout the morning will no doubt have left you a bit exhausted but hang in there. Modern Asian Bar & Diner, Light Years, is just a short car ride away from the hotel.
Considering Light Years is now one of the trendiest restaurants on the Gold Coast, this is the single best way to toast an epic weekend before heading back to your plush bed at The Langham.
---
Saturday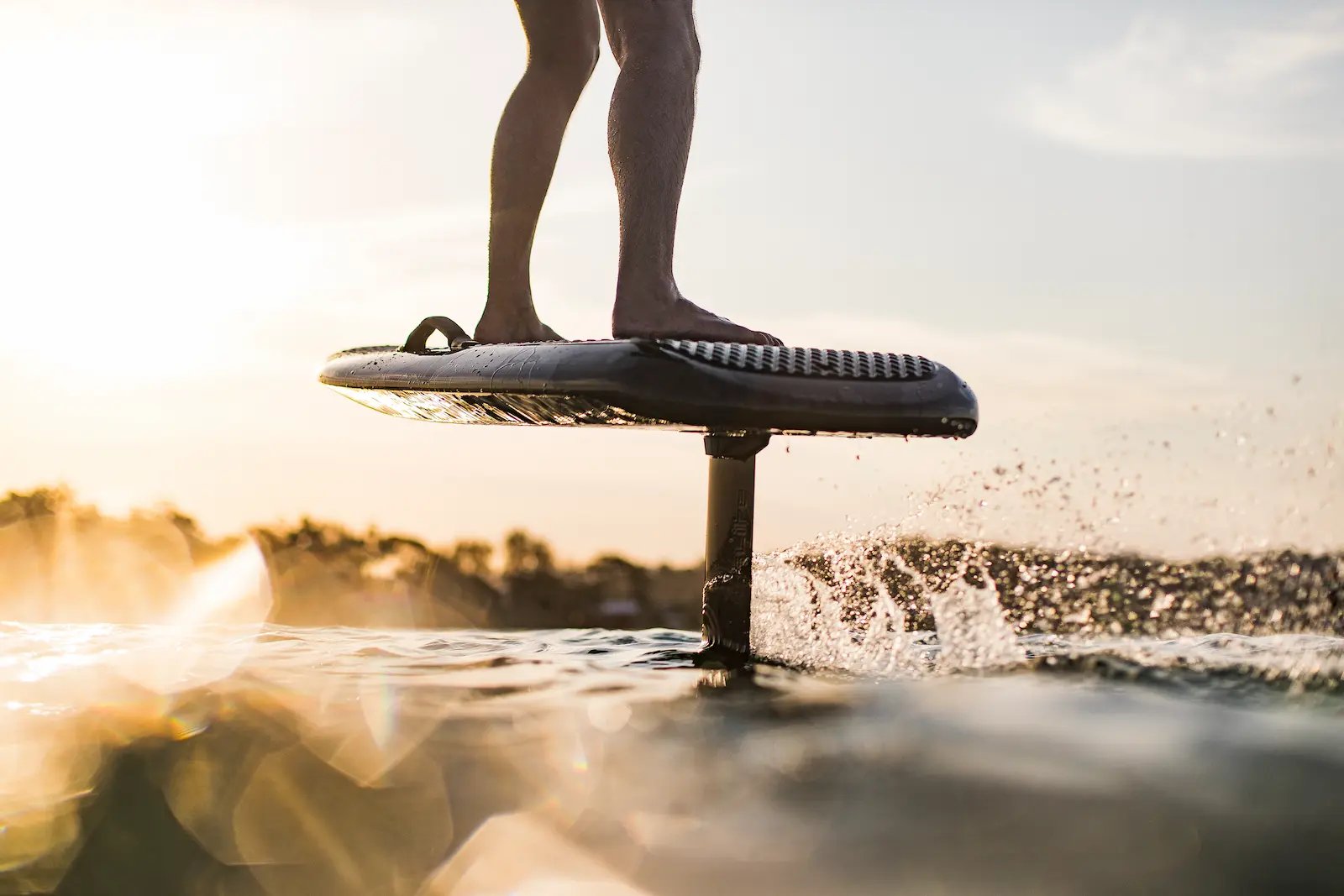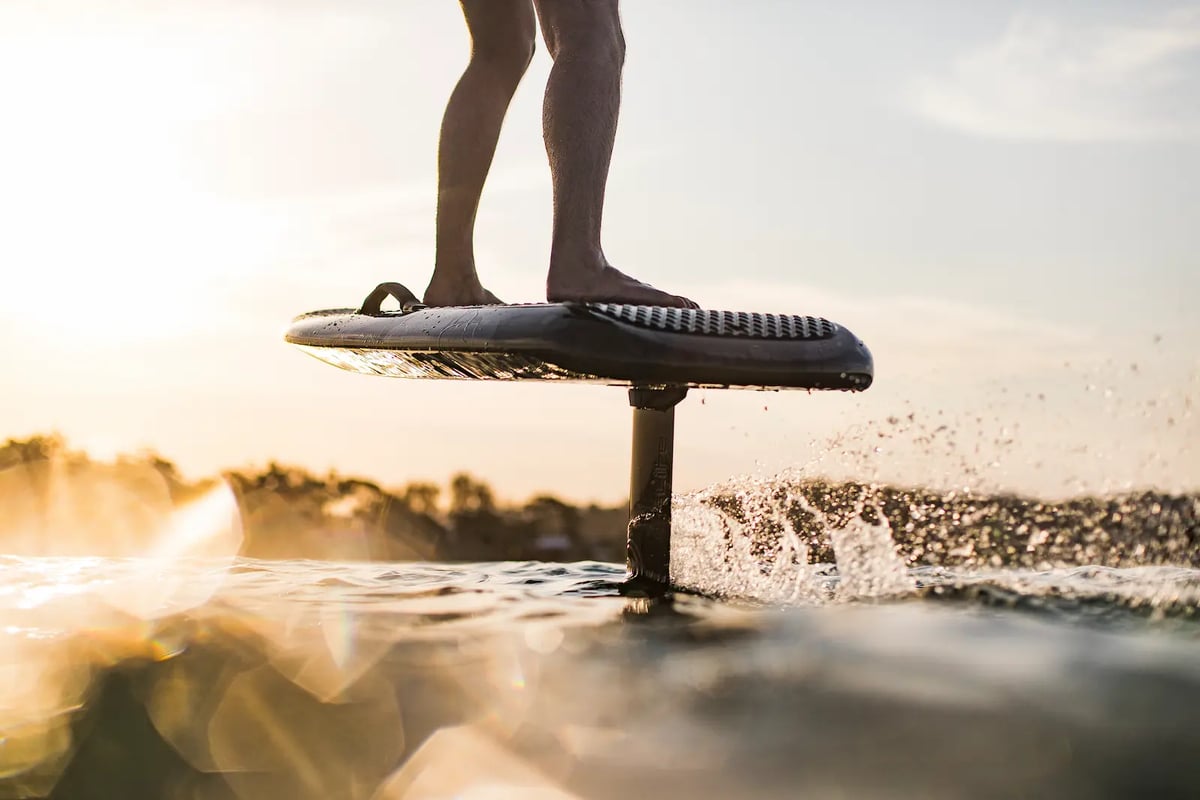 Mid-Morning: Fliteboard Gold Coast
You can't claim you've "done" the Goldy without having a bit of a run on a Fliteboard.
What's a Fliteboard, you ask? It's not so simple, but just know that it's one of the more unique on-water activities you can get involved with on the Gold Coast.
The electric hydrofoil board uses a wing underneath the water's surface to generate lift, giving you the feeling of flying while you control the battery-powered motor with a Bluetooth hand controller. "Thrilling" doesn't even begin to describe the feeling of flying over the water like you're on some sort of hoverboard-surfboard hybrid.
Lunch: Social Eating House + Bar
A mid-afternoon lunch will be well-earned by the time you're done at Fliteboarding. Time to refuel and enjoy a meal at Social Eating House + Bar.
The local institution, run by chef Matthew Jefferson and his partner Danya Cooper, has been around for 10 years now and just recently received a slick refresh.
---
Sunday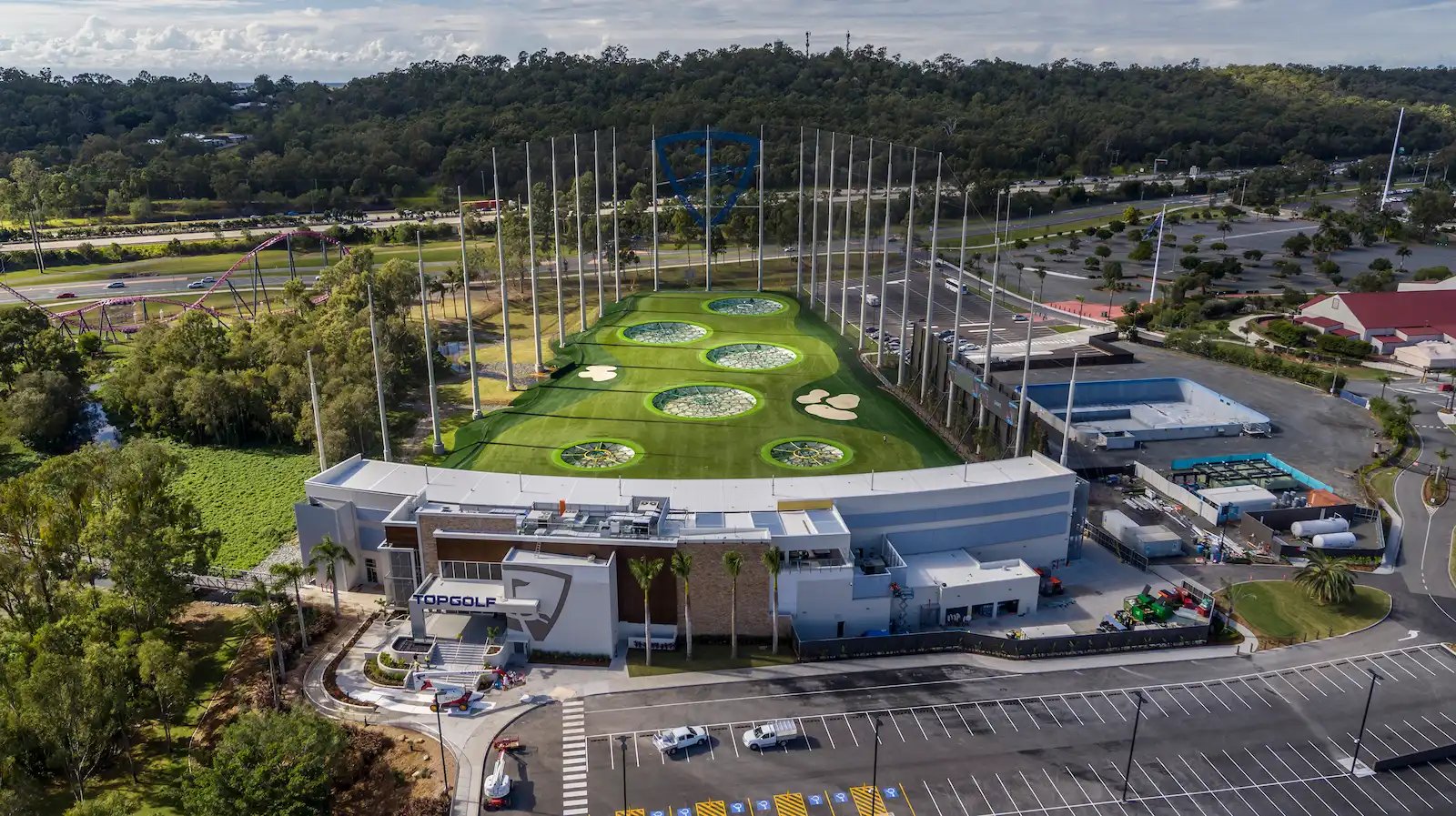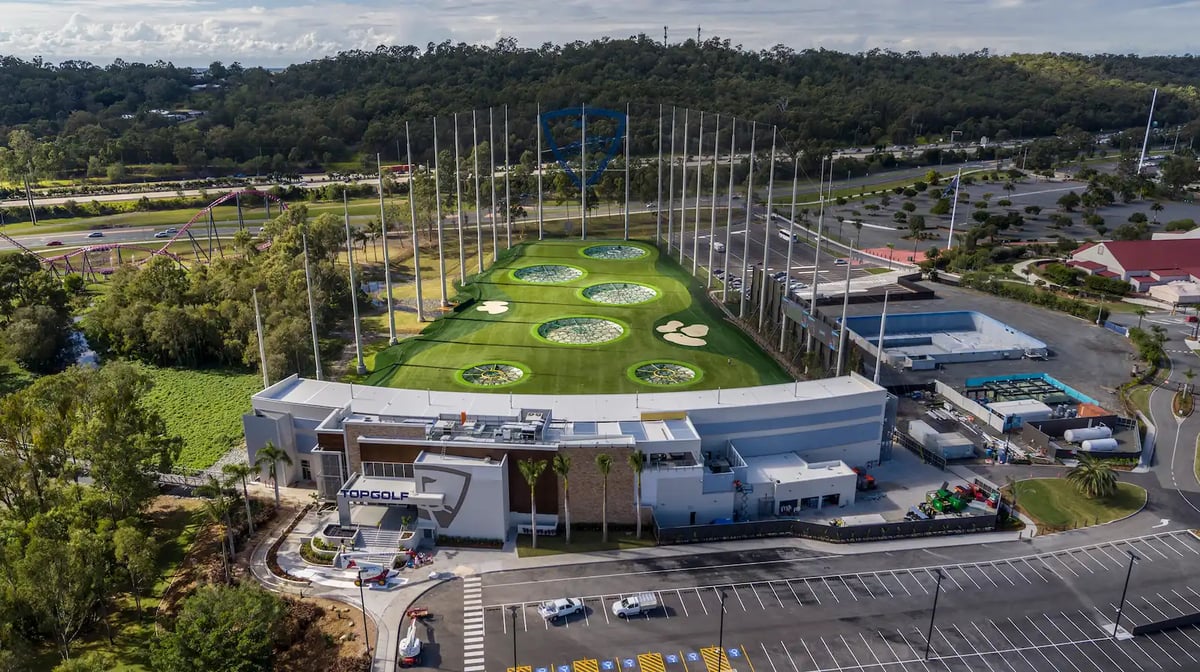 Breakfast: Lot 1 Coffee
You might not want to stray too far from bed this morning so take it easy, have a late start and take a short stroll to breakfast at one of our favourites, Lot 1 Coffee. You'll be departing the hotel soon after so it's always worth asking if there's some late check-out available.
Morning: Royal Pines 9 Holes
What better way to close out the trip than 9-holes at one of the most esteemed golf courses in Australia? A short drive from the hotel, Royal Pines and its perfectly manicured greens will be sure to wow you although we can't guarantee that its beauty will take any swings off your game.
Mid Morning: Top Golf
If the 9-holes at the Royal Pines don't quite scratch that golfing itch, there's one thing that we know will. Situated only a stone's throw away lies Top Golf – a golfer's heaven. The ultimate driving range to perfect your game with beers and bites at the ready.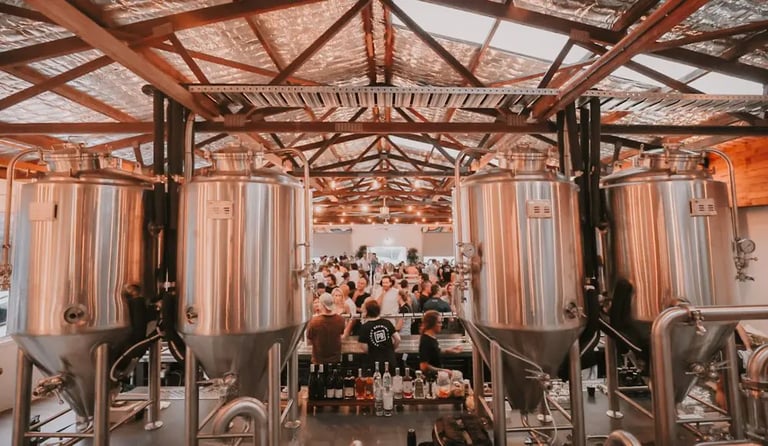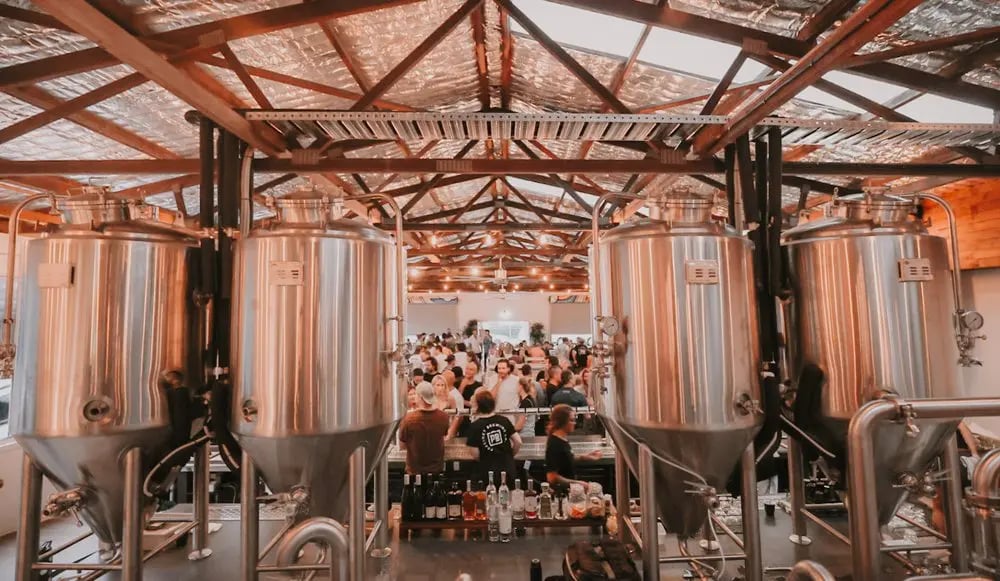 Afternoon: Precinct Brewery
Conveniently located in between Top Golf and Gold Coast Airport is your last stop on this memorable weekend away, Precinct Brewery. Led by Head Brewer, Jeremy James, you can expect an array of refreshing drops with a menu designed to please any and all folks. Precinct Brewery is the full stop on this journey, so be sure to savour every last bit of the good stuff.
Evening: Back To Reality
You've just spent a weekend traversing surf, golf and city to really pull out some of Gold Coast's greatest hits. First off, congratulations. It takes a lot of stamina to squeeze BH's ultimate Gold Coast itinerary into a quick weekend trip so you should be proud as you farewell your mates and head on back home.
This article is sponsored by Destination Gold Coast. Thank you for supporting the brands that support Boss Hunting.