With its beautiful white beaches, tropical temperatures, endless hotels, plentiful dining options and pulsing nightlife, the Gold Coast is always a safe pick for a weekend domestic getaway. Whether you're relaxing in the quieter Coolangatta or on a heater in the heart of Surfers Paradise, the adult's playground mentality is abuzz and good times are all but guaranteed. We hit the coast to find and chalk up the ultimate way to spend your weekend.
At a Glance
Best time to go: Things really fire up in December and January, but you can't go wrong any time between September and March.
How to get there: Fly directly to Gold Coast Airport or drive 1 hour south if flying into Brisbane.
Digs
Luxury – Palazzo Versace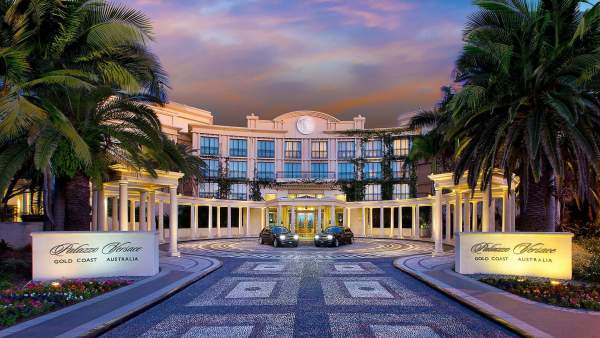 There are many accommodation options on the Gold Coast, but none that embody the city's glamorous nature as Palazzo Versace does. Arriving as the world's first fashion hotel, with a build price tag of over $200 million, Gianni Versace's own vision captures everything that the luxury brand and its location stand for.
Sitting on the Broadwater, the 272-room and condominium hotel strives to emulate the atmosphere of the French Riviera. Cascading swimming pools and water features coat the property grounds, making for a relaxing view and iconic centrepiece all the same. Glaringly obvious upon walking into Palazzo Versace is the hotel's eagerness to remind you of its namesake. The classic Versace logo adorns just about every item, be it the teaspoon with your morning coffee or the complimentary perfumes received on arrival.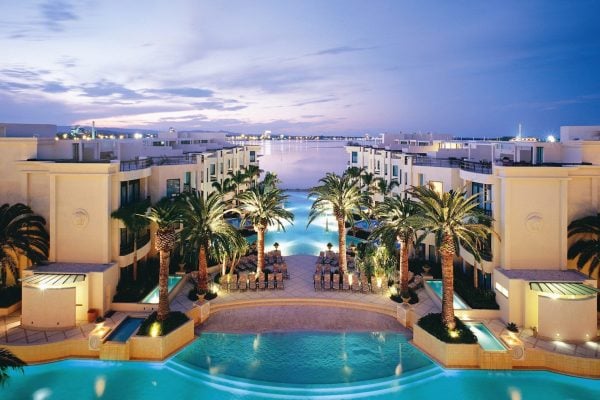 Luxury touches are abundant – even the driveway's pebbles were flown in from five unique Italian regions, and now sit below the hotel's two Rolls-Royce Phantoms. The grand chandelier floating above the foyer was shipped over from the State Library of Milan. While this doesn't exactly enhance your stay, it shows how no expense is spared in the conveyance of the Versace ethos. That mantra seems to extend to the hotel's team too, as they always seem to go the extra mile.
If you'd like to keep things in-house during your stay, the hotel has a number of impressive dining options. Il Barocco serves up what must be one of the best breakfast buffets on the coast (to rival only the likes of QT Gold Coast), while headline restaurant Vanitas whips up scrummy Italian dishes.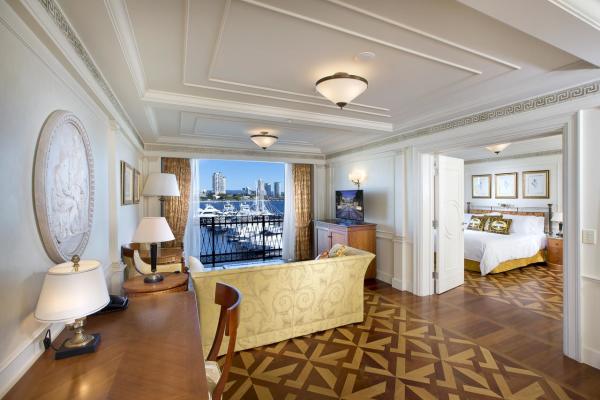 While the opulent design might not be for everyone, the location and scale of Palazzo Versace make it an easy choice for a luxury weekend stay. We'd suggest a Lagoon King Room (~$650 per night), which boasts lovely views of the hotel's pools, a Juliette balcony, spa bath and all the niceties for a comfortable weekend in style. Head over to palazzoversace.com.au to book or browse their Instagram for a bit of motivation.
Mid-Range – The Star Grand
Fresh off an $850 million refurbishment, The Star Grand is all spruced up and as deep in the action as ever. Despite the huge dollars put into the place, prices aren't too dear for a 5-star hotel and a Superior Deluxe Room can be all yours for $300 per night. Each room is dressed in luxury, laden with tech, and boasts what must be one of the comfiest beds in the Southern Hemisphere.
The sheer scale of The Star complex is mind-blowing – twelve restaurants, six bars, swimming pools and a casino heaving around the clock won't leave you wanting for much. However, staying in a casino complex has it's obvious pros and cons, so choose wisely based on whether you're looking for a wild weekend or a quiet escape.
Budget – Voco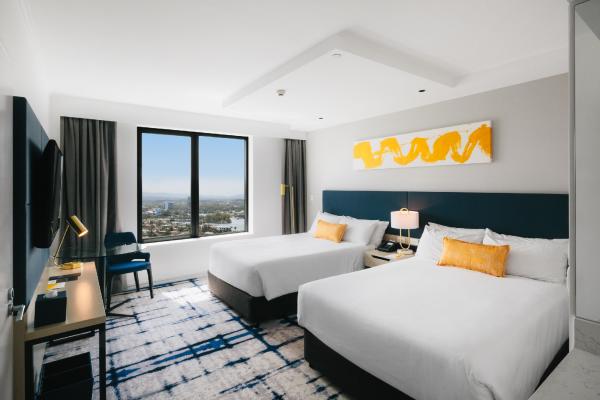 If you're saving your cash for the other pursuits in this guide, Voco is an option that ticks most of the comfort and convenience boxes without asking a hefty sum. You can get a foot in the door for around $150 per night with a Superior King Room, which isn't bad considering the 300-metre walk to the beach, multiple swimming pools, and the hotel's 4-star status. Being just over a year old, Voco also has a fresh feel to it which sits in stark contrast to the endless rows of tired, overpriced holiday apartments lining the coast.
Eat
While there are a lot of great accommodation options on the Gold Coast, there are even more top-tier restaurants and bars. The beachside Mecca is exceptionally well-equipped to handle the troves of discerning visitors, as well as quality-demanding locals.
Nineteen at The Star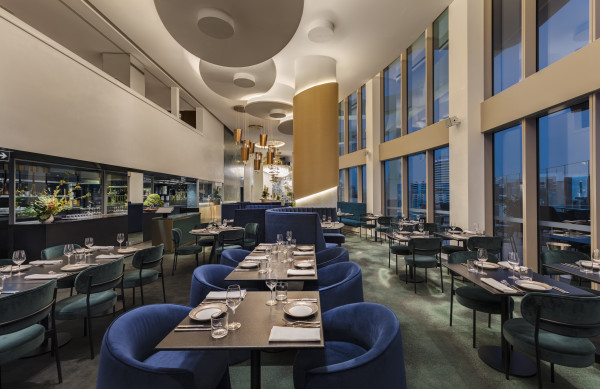 Perched atop The Darling, part of The Star Gold Coast and it's ever-improving offering, Nineteen sits like a jewel in a crown overlooking Broadbeach and surrounds, complete with enough twinkle to cement it as one of the best restaurants around.
Impeccable Australian cuisine is served to the backdrop of The Darling's flowing rooftop pool, with culinary highlights coming from the Rock Lobster Bolognese entree and the signature Slow Roast Prime Rib Steak. Nineteen is not to be missed by those hunting an ultra-luxury dining experience with high-quality ingredients and a thoughtfully-curated menu.
If you're looking to fire things up after dinner, hit up The Lawn at Garden Kitchen & Bar, which is located on the ground floor of The Star and features frequent gigs and fiery parties, including a huge Australia Day shindig in the coming weeks.
Rick Shores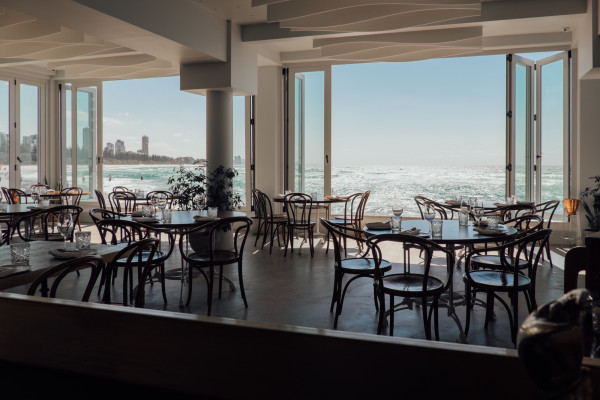 Sharing its beachfront stable with Burleigh Pavilion below, Rick Shores is an acclaimed favourite with an iconic view. The restaurant dabbles in Pan-Asian delights, serving up sophisticated and innovative dishes influenced by classic flavours. Where I usually find share-style menus to be an effort in revenue collection, at Rick Shores this is a welcome opportunity to taste as much as possible.
Ensure the Madras Spiced Lamb and the infamous Rick's Fried Bug Rolls land on your table and you'll find that somehow the food outperforms the luscious view. If you're heading to Brisbane, it's worth stopping in at Rick Shores' sister restaurant and one of our favourite spots in the area, Little Valley.
The North Room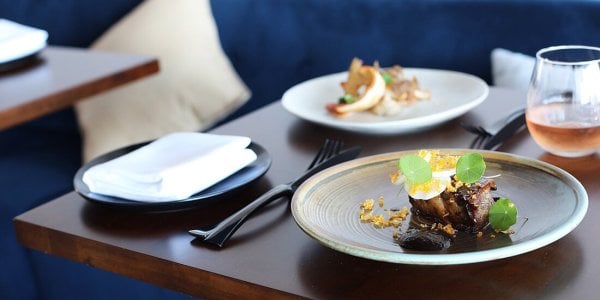 On the opposite end to the above institutions, The North Room defines casual intimate dining. This 28-seat restaurant ditches the sea views and huge dining room in order to embrace quality in concentrated batches. The European-style eatery is polished while retaining a relaxed atmosphere, making it a solid prospect as a date venue.
A minimal interior belies the extravagance of the food served here, so much so that the owners encourage diners to 'eat with their eyes' before even getting a taste. The menu features a short but punchy selection of dishes, which can be ordered individually or enjoyed as part of a tasting menu for $69 per person (add matching wines for $49).
Drink
Burleigh Pavilion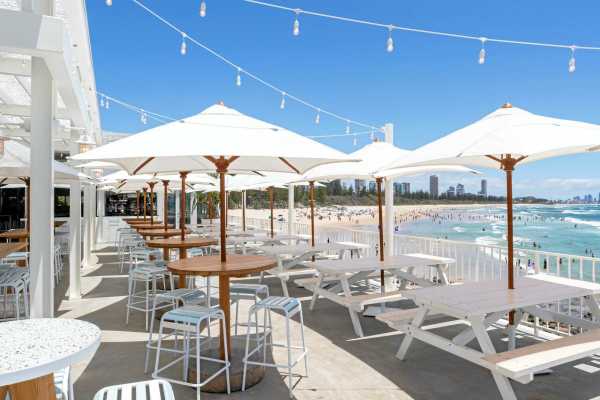 Relative newcomer Burleigh Pavilion surely holds the title for the best-positioned bar on the Gold Coast. Its absolute waterfront location and expansive terrace play host to an effortlessly cool institution, seemingly handcrafted to be the perfect afternoon session spot.
The parallels to Sydney's Bondi Icebergs are blatant at first glance, although Burleigh Pavilion takes a more relaxed approach to dining and also skips out on the pool in every influencer's Instagram story. A tasteful array of food is available to complement an accomplished cocktail and drinks offering, including top-notch wood-fired pizzas,
The Island Rooftop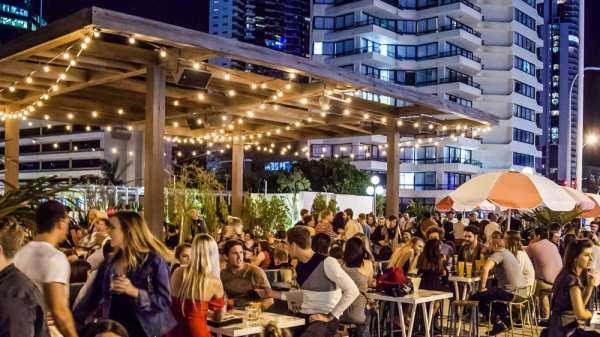 The Island's resident bar is all about fun over luxury and represents a festive and soulful alternative to the area's more intense establishments. As the Gold Coast's largest open-air rooftop, this Main Beach watering hole draws a serious crowd on weekends and is best during one of its many events.
The venue features a retro-style cocktail bar, a sprawling alfresco area with seating, and views over the surrounding Surfers Paradise action. The Rooftop has a unique atmosphere driven by frequent live music performances and DJ appearances – keep a lookout for upcoming acts here.
Do
The Gold Coast truly is a playground of epic proportions. Strong numbers of tourists, all with a hunger to be entertained, means there really isn't much you can't do. However, we think that there's value in keeping things simple in what can at times be a hectic place. These are the best ways to spend to your time in pursuit of the quintessential Gold Coast weekend experience.
Hit the beach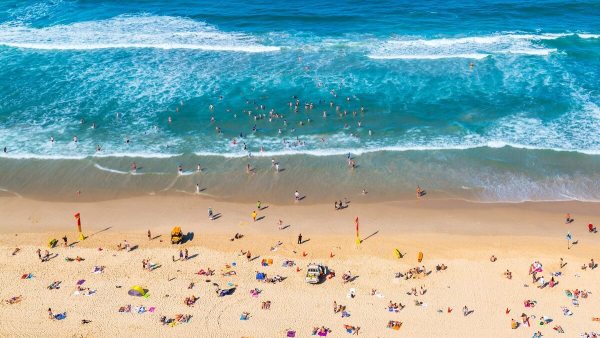 This one's a bit of a no-brainer. The Gold Coast's shoreline plays host to some of the world's best beaches, boasting silky white sand and azure blue water from north to south. Water temperature is balmy too, with averages hovering around 26 degrees Celsius in the summer months.
The beaches form the epicentre of activity when the sun is up, with beautiful people littering the sand and events taking over the promenade's venues. For those looking for an upbeat and action-filled experience, Surfers Paradise and Broadbeach are bustling coastal hubs, while beaches further south in Coolangatta and Burleigh Heads are more relaxed.
Get in the green room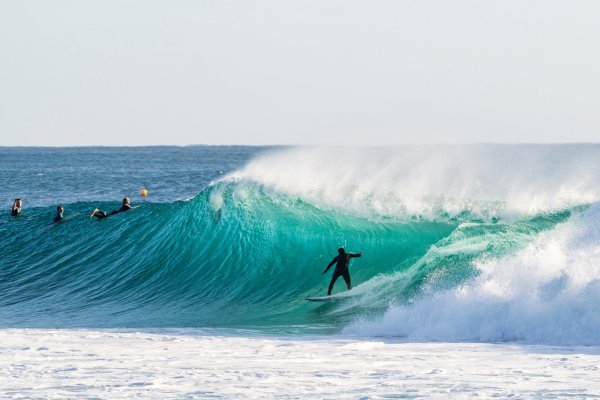 Hand in hand with the Gold Coast's beaches are their propensity to produce some epic waves. A variety of tasty beach breaks and long points make the coastline a playground for surfing enthusiasts, and despite heavy crowds at backline (including many kooks), there's always a wave to be found that suits individual taste.
Snapper Rocks is the obvious breadwinner here – it's a magically consistent right-hand point break and hosts the annual Quiksilver Pro. Duranbah (D-Bah) is another good bet, as the east-facing beach tends to capture a bigger swell and has a variety of steep-takeoff bowls along its length. Burleigh Heads, although less consistent, is another brilliant right-hand point break when it works and tends to get less of a crowd than Snapper Rocks.
Find the fairway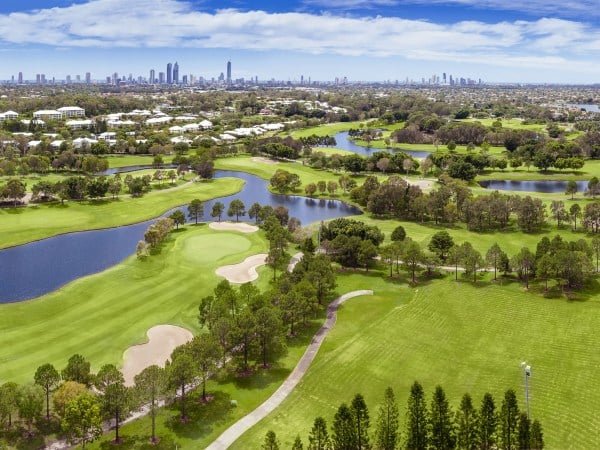 With such a large tourist population, the Gold Coast is home to a plethora of world-class courses, most situated within a few minutes drive of beach hubs. RACV Royal Pines boasts three 18-hole combinations and gives punters a chance to play on the same dirt that the Australian PGA Championship is held every year. The course is somewhat challenging and set amongst beautifully manicured grounds.
The Links at Hope Island is another track worth swinging the arms through at – it was designed by British Open champ Peter Thompson and encourages well thought out strokeplay. The Links also features a unique aquatic driving range if you aren't up to a full round or your game is a bit rusty.
Put back a fine drop at a distillery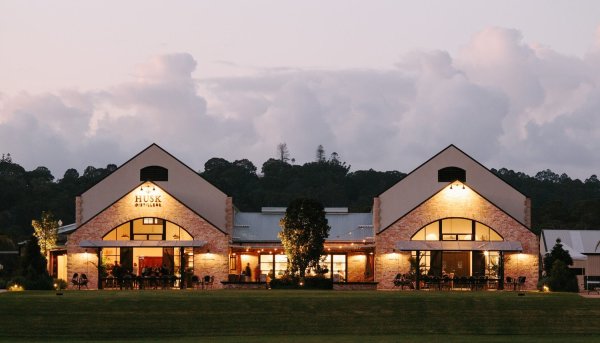 For a real change of scenery, a visit to Husk Distillery is as much about the drive as the venue. The distillery is located 45 minutes drive south of Surfers Paradise, with the journey meandering past Coolangatta before heading inland into the tranquil Tweed Valley (shooting location of our BMW X4 M review).
Husk Distillers are actually the creators of the ever-popular Ink Gin, and the distillery allows visitors to taste it in a variety of cocktails or neat in a flight with their other products. This spot is prime for a Sunday afternoon session in the sun, with live music and a good crowd settling in on the terrace and expansive lawn.
RELATED: Your Quickfire Guide To A Boys' Ski Weekend In Queenstown