Roughly 800,000 domestic fares across Australian airlines will be slashed to half price under a Federal Government subsidy. These half price domestic flights are the result of a $1.2 billion package aimed squarely at propping up the struggling tourism and aviation sectors – which are obviously flailing due to COVID-19 related reasons.
The obvious push to get Aussies to "holiday at home this year", and spend more in some of the country's most frequented holiday hotspots, will benefit some destinations more than others. Capital cities are off the cards for the generous bargain, directing more focus on the likes of Gold Coast, Cairns, the Whitsundays, Uluru, Sunshine Coast, Alice Springs, Broome, Avalon, Launceston, Devenport, Burnie, Merimbula, and Kangaroo Island.
Between April and July, a 50% discount on tickets will apply for flights, primarily across Qantas and Virgin Australia, who stand to be the major beneficiaries of this tourism recovery package. In total, the half price domestic flights will apply to services to and from 13 regions.

The significant investment from the Federal Government will allow airlines to shoulder the cost, although to qualify for the handout, the carriers must have flown the applicable route over the previous two years. So newly introduced routes aren't likely to be included.
---
---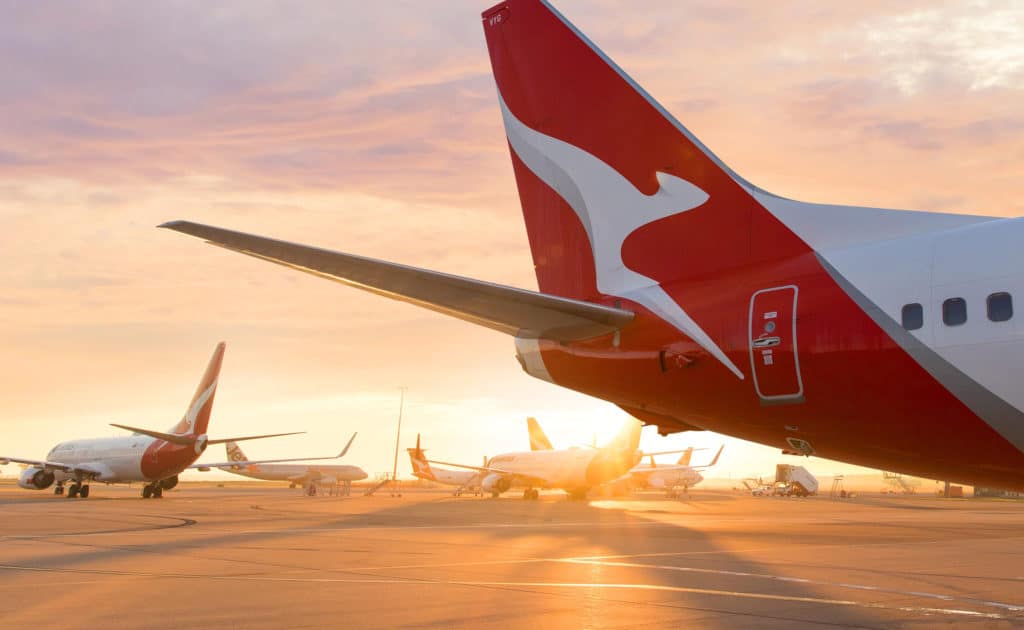 RELATED: Qantas Now Offering Unlimited Flight Changes On All Bookings
"This is our ticket to recovery – 800,000 half-price airfares to get Australians travelling and supporting tourism operators, businesses, travel agents and airlines who continue to do it tough through COVID-19, while our international borders remain closed," says Prime Minister Scott Morrison during a press conference earlier this morning, where he also indicated that the stimulus package is scalable, with the possibility of adding more holiday destinations within the overall cap of 800,000 tickets.
"This package will take more tourists to our hotels and cafes, taking tours and exploring our backyard. That means more jobs and investment for the tourism and aviation sectors as Australia head towards winning our fight against COVID-19 and the restrictions that have hurt so many businesses."
The tourism stimulus package will be especially valuable for Virgin Australia, with the company's CEO Jayne Hrdlicka stating the assistance will allow the airline to accelerate its domestic expansion and ready international operations for when overseas commercial flights are once again possible.
How to book half price domestic flights in Australia
While it's still unclear what specific routes and the precise number of tickets which fall under the heavy discount, each airline – mainly Qantas, Virgin, and Jetstar – will likely be in charge of their own individual offerings. It's estimated that initially, 46,000 half price domestic flights will be offered each week from these major carriers.
Simply visit participating carrier websites and follow the prompts for the discounted flights in question starting from April 1st (midnight tonight). You'll be able to book multiple half price tickets at once – but only if you're travelling with another person or as part of a group. The discounts will be applied at the checkout.
The stimulus package will also be a major help to the many staff employed by these airlines. Both Qantas and Virgin Australia, at least, will be receiving monthly "retention payments" that work similarly to JobKeeper, designed to maintain aircraft and retain pilots, cabin crew, and ground staff for both domestic and international services. These payments are planned to cease at the end of September.
---
---
In the meantime, start planning those itineraries for the destinations mentioned above. To help, read our list of 25 Incredible Australian Weekend Getaways.