It's no secret that Australians are heading to Hawaii in record numbers. With nearly 350,000 Aussie tourists making the trip in 2016, the aloha state clearly has a special allure situated right in the heart of the Pacific. We take a look at exactly what makes the volcanic chain of islands such a tourist mecca, and why Hawaii is always a good idea.
The Culture
Originally inhabited by Polynesian Hawaiians, the arrival of European and American settlers saw a significant population influx, largely led by Asian settlers coming to the islands as migrant labourers towards the end of the 19th century. Today, America's 50th state has the highest percentage of Asian and multiracial Americans and the lowest percentage of white Americans of any US state. It's also the only state where Asian Americans identify as the largest ethnic group, making Hawaii incredibly unique. An eclectic blend of international cuisines and traditions, fused together with a mixture of traditional Polynesian culture and the good old-fashioned American way of life to form a distinct combination rarely found elsewhere.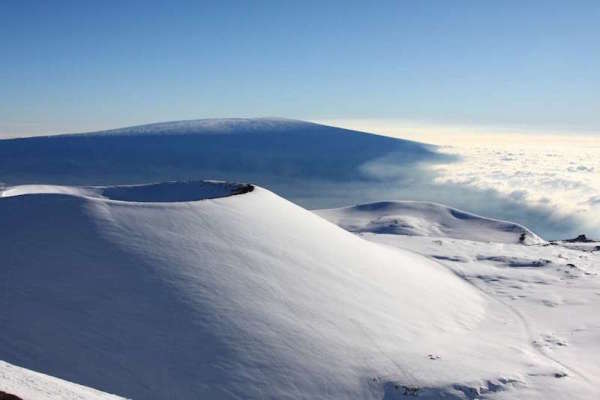 The Natural Beauty
While it probably needs little introduction, the sheer natural beauty of the island chain is world class. We've already put together an extensive guide to Hawaii's best surf spots, but while its well known as featuring some of the world's best beaches and surf breaks, the state is lesser known as home to 10 of the world 14 different climate zones. What's even stranger is that you can find all 10 on the Big Island, or island of Hawaii. The highest point of elevation on the Big Island, Mauna Kea, is situated at 4207m and actually gets intermittent snowfall, something almost unfathomable from the traditional perception luaus and hula girls that Hawaii is usually known for. But if it's not climate variation that impresses you, let the year-round perfect weather get you cross the line. Winter barely exists for the majority of the island chain, with only two main seasons characterised by a warm winter and an even warmer summer.
The Hiking
The Hawaiian Islands are home to some of America's best trails, with everything from quick and easy to long and adventurous to suit just about every level of fitness and experience. Whether you're on Kauai's Napali Coast hiking Kalalau Trail or making your way up Koko Head Crater Trail overlooking Oahu's Hanauma Bay, you'll be sure to find something as enjoyable as it is breathtaking.

The Hotels
We've already compiled a list of some of our favourite Hawaiian hotels, but be sure when we say the aloha state is jam-packed with some of the best hotel and resort options anywhere in the world.
The History
Hawaii's role in WWII is well known, largely for the attacks on Pearl Harbour and for the significance of the navy base as the headquarters of the United States Pacific Fleet, a title it still holds to this day. This means that whether you're a history buff or just interested in checking out some of the largest defence installations the US military has to offer, a Pearl Harbour tour is a must. In addition to this, touring the base is also a great way to learn more about the island chain's pre-statehood history, and gives great perspective to the sacrifices made by all soldiers who fought in both World Wars.
The Cheap Flights
It's never been cheaper or easier to get to Hawaii. Hawaiian Airlines now fly direct to Honolulu daily from Sydney, while Jetstar have three direct flights to Honolulu per week from each of Melbourne and Sydney on alternating days. And while the average cost of a return flight between Honolulu and Australia's two major cities is around $850 AUD, sale flights can regularly be found for between $500-600 AUD.