Rental car company Hertz have added a new addition to their impressive Selezione Italia collection of hire cars with the introduction of the Fiat 500 Jolly "Spiaggina" Icon-e. Joining forces with Fiat heir Lapo Elkann's custom shop Garage Italia, travellers visiting Italy now have the opportunity to tour the country in an authentic Jolly, the iconic automobile once favoured by Gianni Agnelli, Grace Kelly, and Aristotle Onassis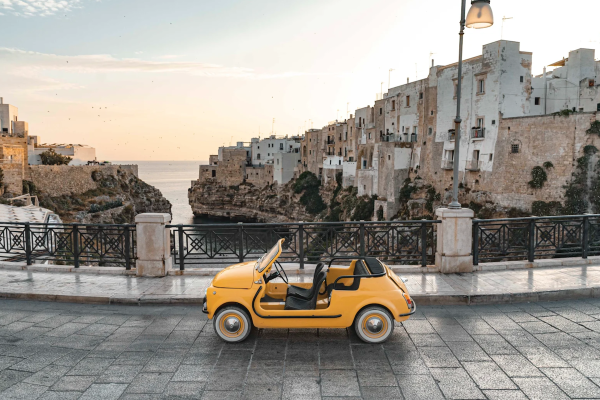 Based on the original Fiat 500 design, these vintage cars are powered by rear-wheel drive electric motors and come with hand-woven seats in natural rope. Fusing the past and present, each Jolly has a built-in 5 inch digital screen with graphic interface, powerful LED headlights, automatic transmission and Michelin Vintage Line tyres. The trio of cars come in bright yellow, baby blue, and a red, white and green version in homage to the Italian flag.
"In Italy, we are proud of our traditions, of our distinctive culture that embodies authentic design, fashion, food, and art, but most of all, hospitality – all embedded in Selezione Italia," Hertz Italy General Manager Massimiliano Archiapatti explained. "Selezione Italia is much more than a rental offer, it's a philosophy; it's the way we honour the relationship with our guests."
---
---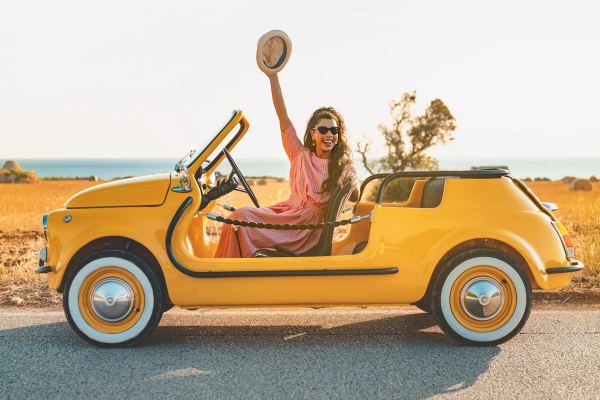 If the Jolly is a little too retro for you tastes, there's a host of top of the line Italian performance cars available, including the Maserati Levante, Alfa Romeo 4C and Abarth 124 Spider.
Visit Selezione Italia and book yourself a Fiat 500 Jolly to experience Italy like a local.
RELATED: Ben Simmons treats himself to a custom 'Air Jordan' Ferrari on his birthday