Dust off your R.M.'s fellas, because if your other half isn't already planning your long-awaited rural getaway, you should be. Come June 1st, regional travel will be open for business in NSW, which is awfully convenient for this luxe little 'Hideout' tiny home in the Southern Highlands that's just about to open its doors.
Perched above a dam on a beautiful 140-acre working property in Moss Vale, Hideout is a meticulously designed tiny cabin that's just shot straight to the top of our weekend hit-list.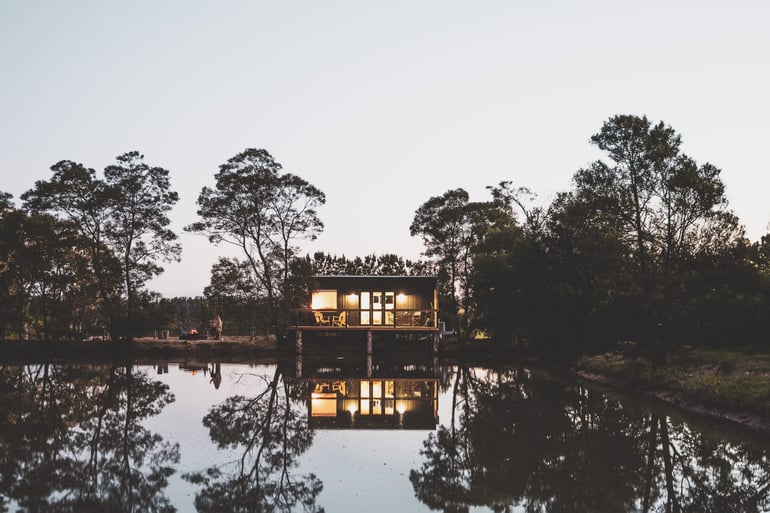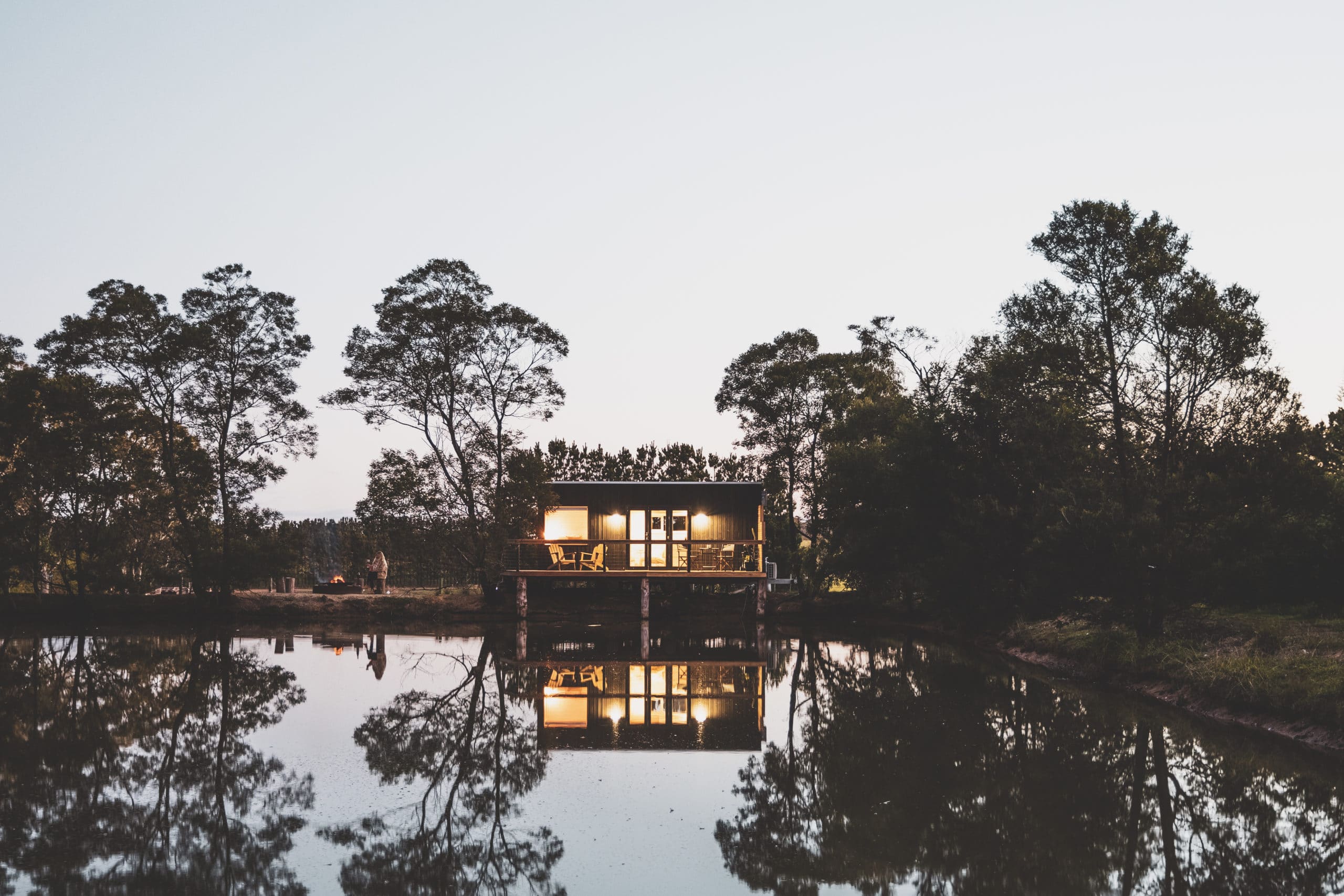 A plush queen bed with premium amenities opens up to ample deck space surrounding the home where guests can relax and sink a few bottles of red under the stars. There's also a roaring outdoor fire pit and a number of local eateries close by for dinner (if you haven't inhaled too many roasted marshmallows already).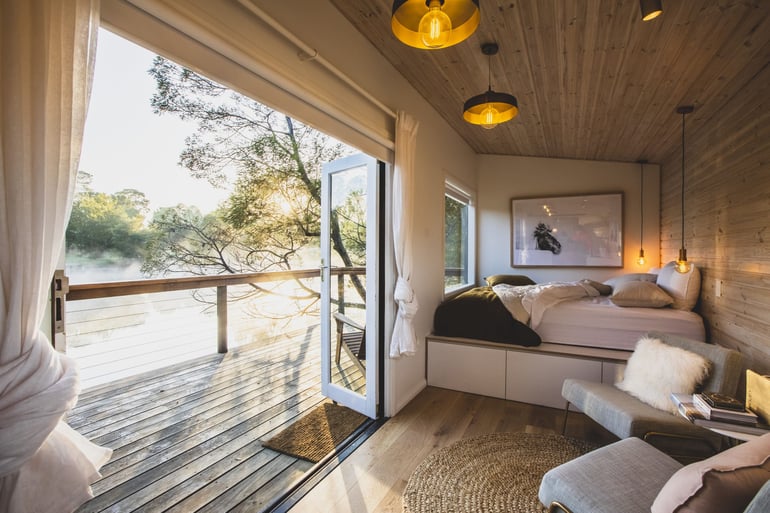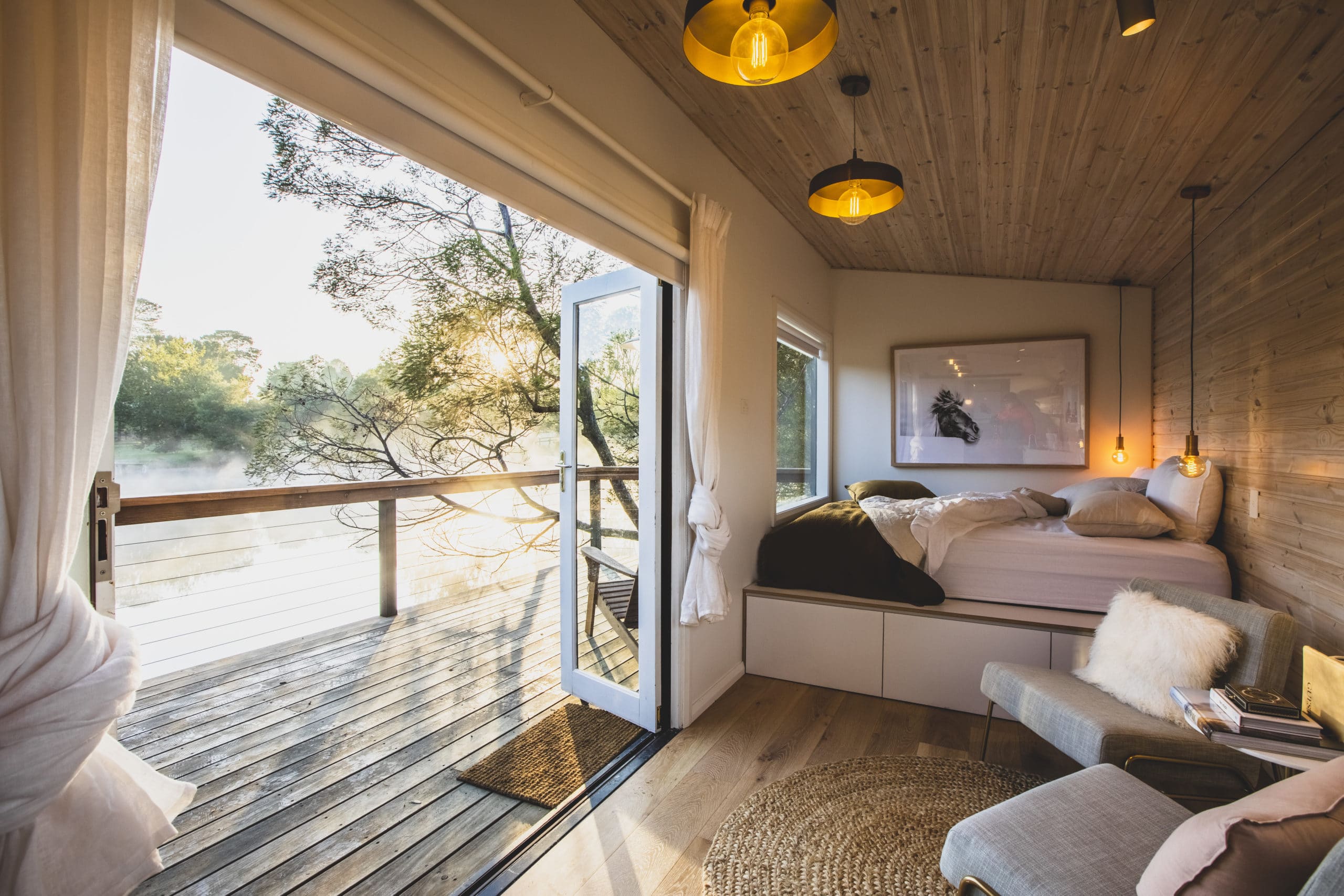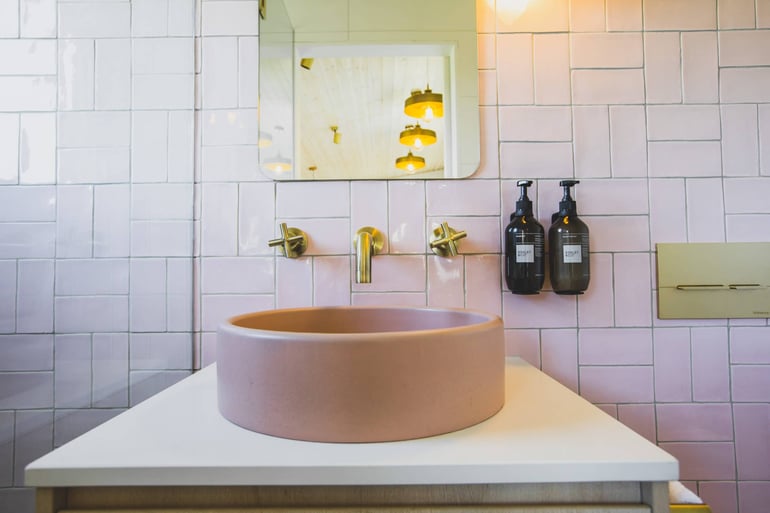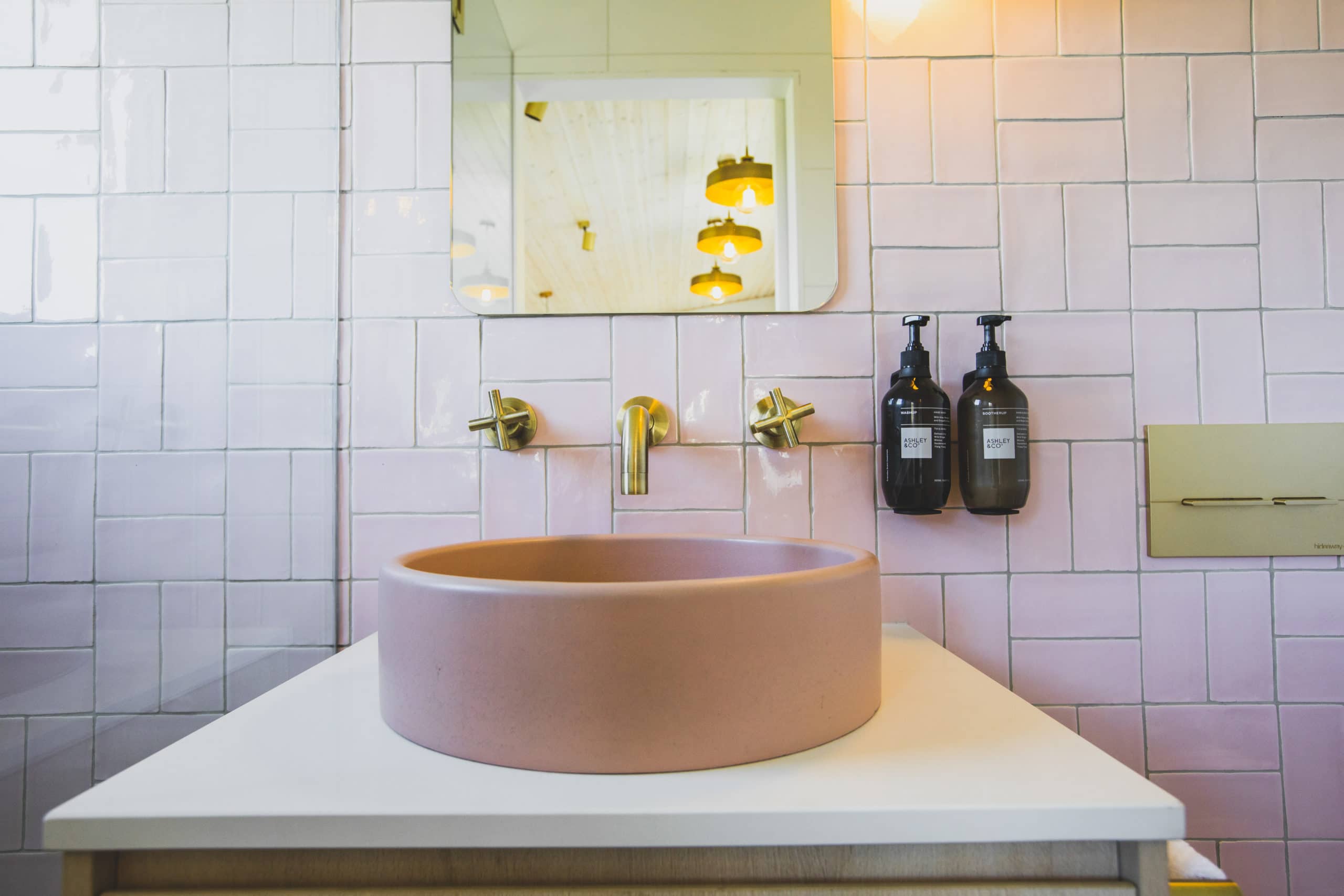 The best part? The nightly rate. At just $300 per night for two people, the Hideout tiny home is definitely on the more affordable end of the insta-famous cabin getaways dotted around the country, especially near Sydney.
And that's because no one knew about it – until right now. As for things to do in the region, we've already got you covered. Just last November we explored the Southern Highlands with Alfa Romeo to create a nice little weekend guide for you to follow.
You can check that out here, then to hideoutcabins.com.au to book.