An all-villa resort a stone's throw from Vietnam's culturally vibrant town of Hoi An quietly seeks the perfect balance between healthy living and life's indulgent luxuries.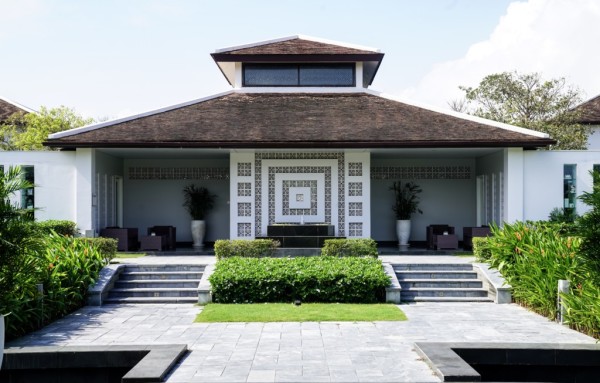 Opulence without extravagance, luxury through simplicity and tranquillity oozing from a refreshingly peaceful colour palate. Everything about Fusion Maia resort in Vietnam's coastal city of Da Nang is designed to trigger a feeling of blissful relaxation previously unattained by any arriving guest.
Individually orientated and complemented by a charismatically friendly mood, Fusion Maia takes the hassle out of hotel stays with the aim of simplifying life to its most basic necessities. It's for this reason that the resort's spa treatments are inclusive in the room rate. Perhaps the secret to unlocking this untroubled, carefree side to their guests, each person receives two complimentary therapy sessions per day. Service of this kind is one of the only you'll find in Asia, and thus, Vietnam. This is something that we implore you to take into account if comparing room rates to nearby competitors.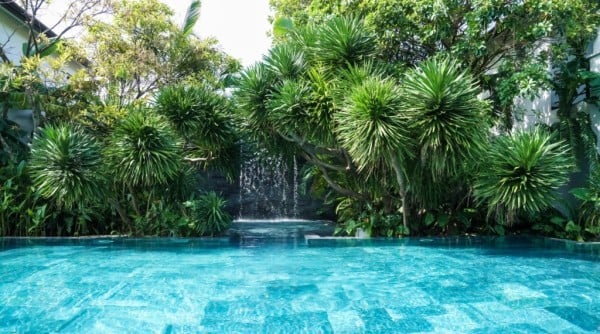 If complimentary spa treatments didn't have you at least intrigued, knowing that each villa boasts its own private pool will surely secure your attention especially given this is somewhat unheard of in the medium-sized resort scene. Once inside the abodes you'll notice that the property's themes resonate even more strongly, keeping with the minimal furnishing and washed colour scheme previously mentioned.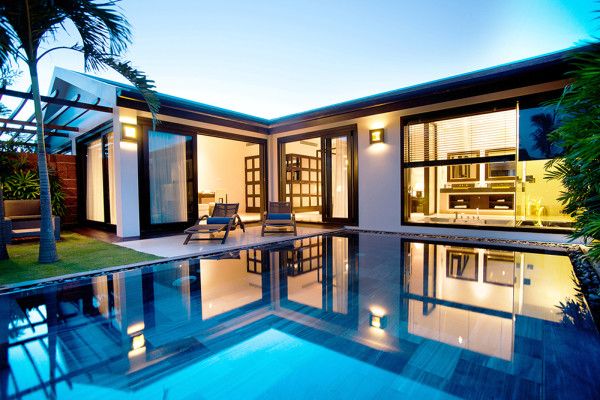 The blurring of travel and lifestyle is encapsulated by the homely and overly spacious open-plan residence. We were privy to a Pool Villa, although it shouldn't take much more of your imagination to make assumptions about the luxuriousness of the bigger, more expensive Spa & Grand Beach Villas. The boundless living area connected to a plush king-sized bed and cheekily candid bathroom encourages relaxation by making your perceptions of what's inside and what's outside ambiguous. During the day sip margaritas on the sun chair and by night enjoy a novelty bubble bath in the sunken tub as you watch the tropical rain patter on the eye-level pool surface just beyond the glass. The waterfall shower also leaves very little to the imagination, so we hope you don't mind an audience. But hey, that's half the fun.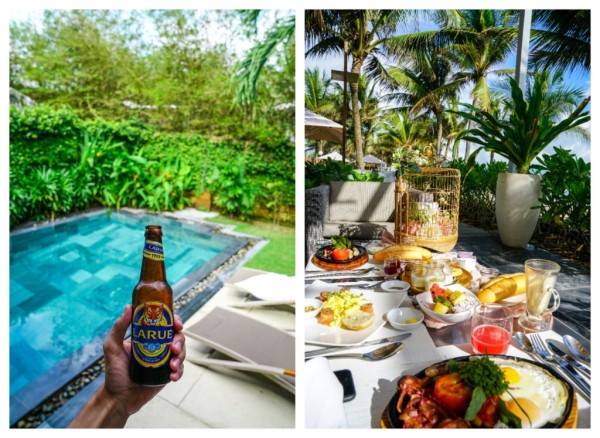 You may venture beyond the resort walls for a local feed every now and then but should you choose to stay put you won't be stupidly overcharged. The food is incredible and can be enjoyed literally anywhere you feel like eating that day. The same applies for breakfast by the way, which can also be served at anytime, as well as anywhere. The choice is yours should you prefer to stuff your face at the central buffet, be waited on from daybeds parked on the beach, or simply go from refreshing dip to fruit platter and back again in your own room. It's a choice made even easier knowing the deluxe breakfast is included.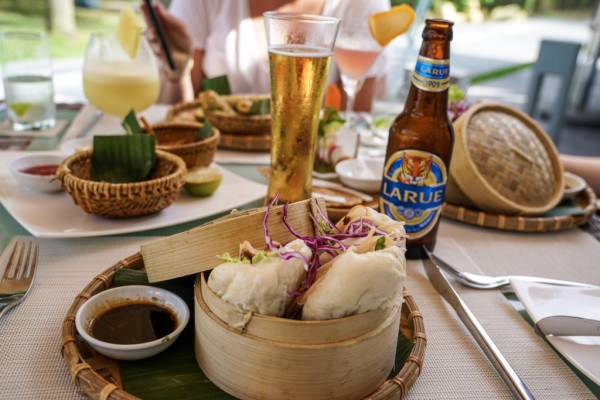 Should have have any hesitations towards Fusion Maia's distance from Hoi An (probably the reason you're visiting in the first place), you can rest your mind at ease thanks to the frequent and free shuttle buses into town. Once there you must indulge in riverside happy hour, order some custom clothing, or eat your body weight in delicious Vietnamese food at any of the laneway eateries off the main strip.
One bedroom pool villas fluctuate around the $500 USD per night mark, depending on season. For a full list of spa services that might sway your decision, browse Fusion Maia's complete menu online.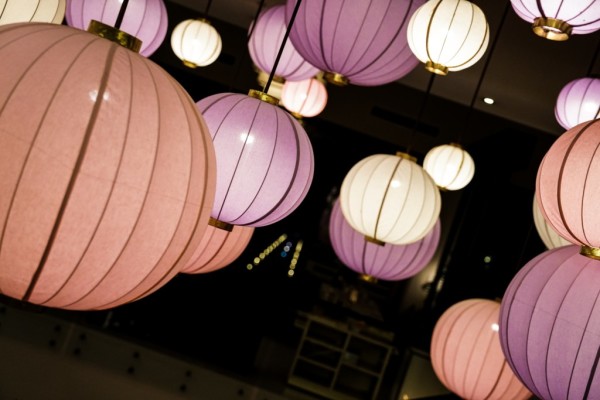 Imagery property of Boss Hunting or courtesy of Fusion Maia