With the amount of money flowing in and out of London every day, it's no wonder hotels in the city have upped their game in recent years to cater for the super-wealthy clientele that is flooding London at an unprecedented rate. Here are five of the most opulent, ostentatious, over-the-top hotel rooms London has to offer.
Penthouse Suite at The Wellesley
Spread over the top two floors of the stunning Wellesley Hotel, this suite houses its own humidor, is stocked with Hermes toiletries, and is booked only three times a month. At £11,500 (A$21,000) for every night's stay, it seems fair you have a complimentary Rolls-Royce chauffeur service thrown in.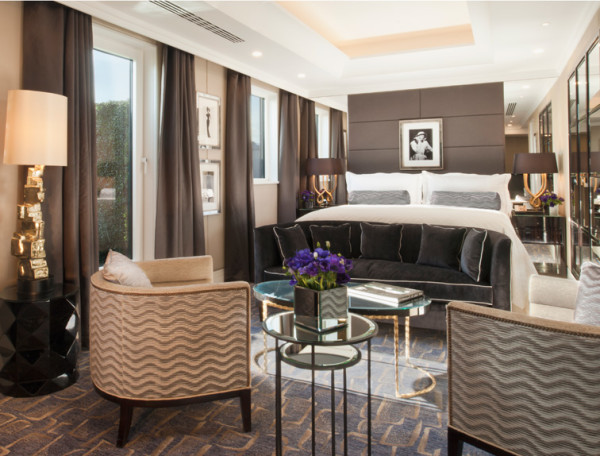 Royal Suite at The Intercontinental Park Lane
Living up to its name, this room pays homage to its namesake (the hotel sits on the Queen's childhood home) with Cecil Beaton's portraits of the Queen's corgis and horses. At just £12,000 (A$22,500) a night for up to 10 guests, it'd be rude not to stay here on a visit to Britain's capital.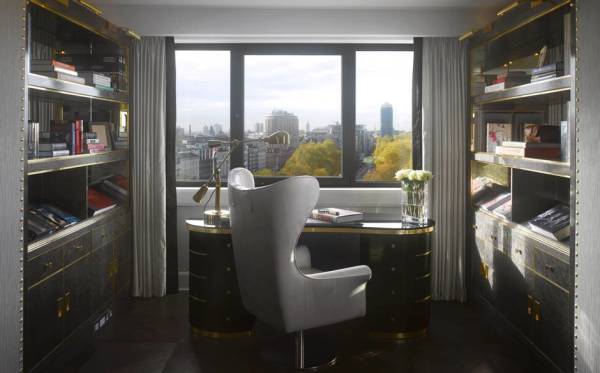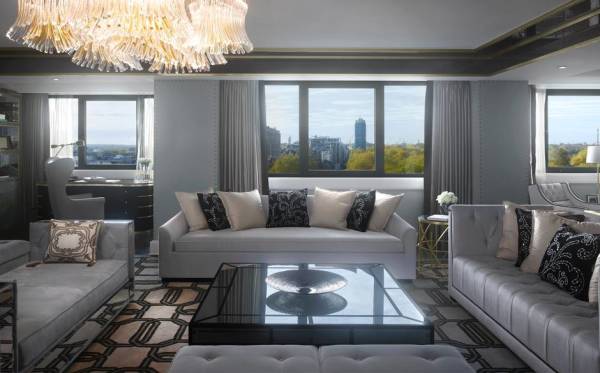 Opus Suite at The Berkeley
Designed by Hong Kong-based architect André Fu, the two-bed Opus Suite occupies an area that previously housed five normal rooms and a suite. Offering 270-degree views of Hyde Park, the suite is located in a prime Knightsbridge location and offers a very oriental London experience at a positively affordable £10,000 (A$19,000) a night.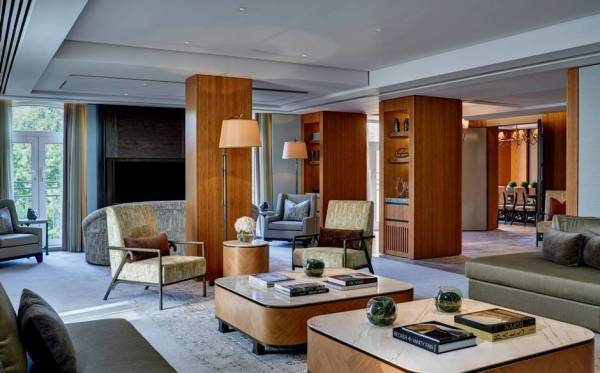 Manor House Suite at The Rosewood
The only hotel room in the world with its own postcode (the hotel keeps the exact postcode under wraps), this six-bedroom mega-suite starts at £8,900 (A$16,500) a night and gets you a private entrance to the hotel with a personal concierge that 'can open any door in London'.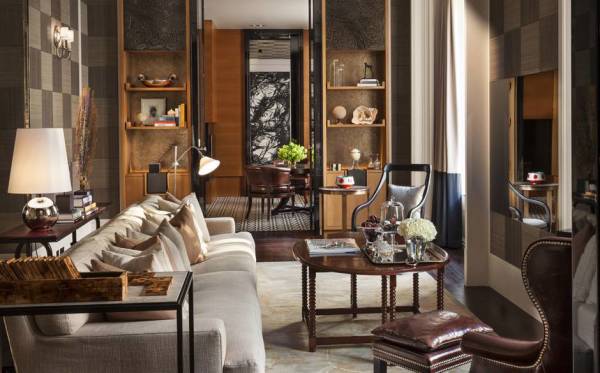 Corinthia London – Royal Penthouse Suite
Starting at just £18,000 (A$34,000) a night, The Royal Penthouse Suite at the Corinthia London is arguably the most decadent (and tasteful in our opinion) of the four. The two-floor suite comes with a slew of amenities including (but not limited to), a 24-hour butler, a 24-hour private chauffeur, a private spa suite, a walk-in wine cellar, and a dedicated seamstress for alterations to the clothing you won't be able to afford after shelling out £126k for a week's stay.