With a new luxury hotel opening in Dubai, London, and Paris every month it seems like the luxury trend might not travel across the pond. This however is not the case. Here are some of North America's most impressive rooms, and in saying that, hotels as well.

At 2,250 square feet of space, the bathroom is 500 alone, the Owners Suite is Simply stunning. The suite is two floors and looks across to the unparalleled views of the mountains which you can enjoy from the private terrace.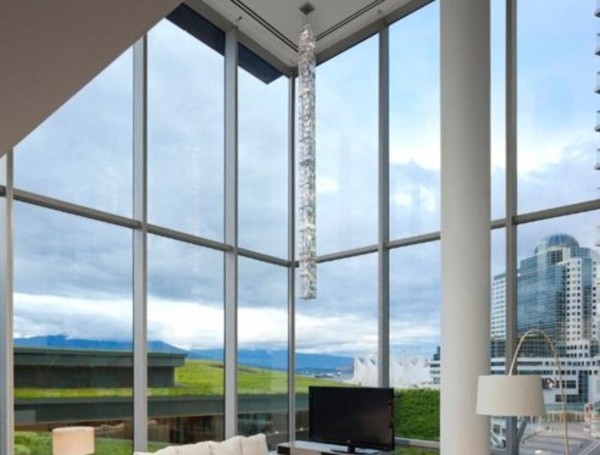 There is a private gazebo with a reflection pond and fire pit. You also have a personalized butler and concierge among other amenities at your service. At $10,000 a night this is definitely a pretty penny.
---
---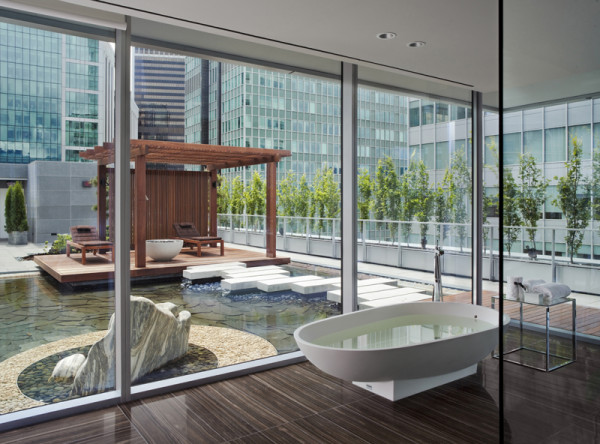 Quite simply this hotel room is one of, if not the best, hotel rooms in the world. A private elevator will take you up to the 52nd floor from which you have 360 degree views of Manhattan. The room has a stunning contemporary design and brought renowned architect I.M. Pei out of retirement. At a construction price of $50 million The Four Seasons literally spared no expense to create this luxury room. As expected the amenities that come with it are out of this world.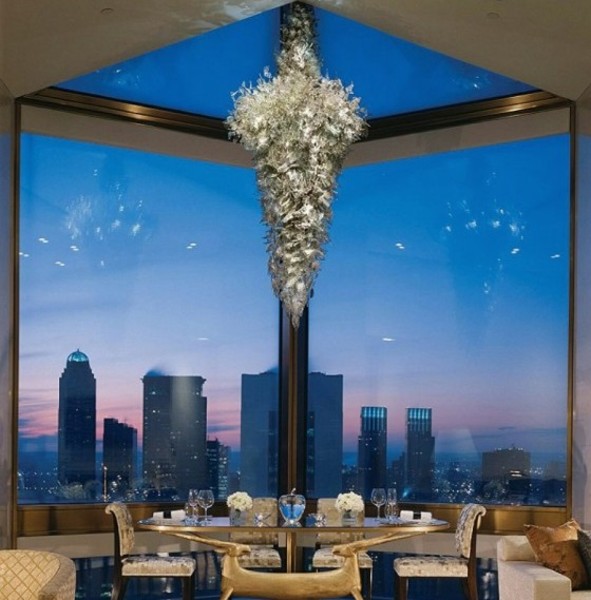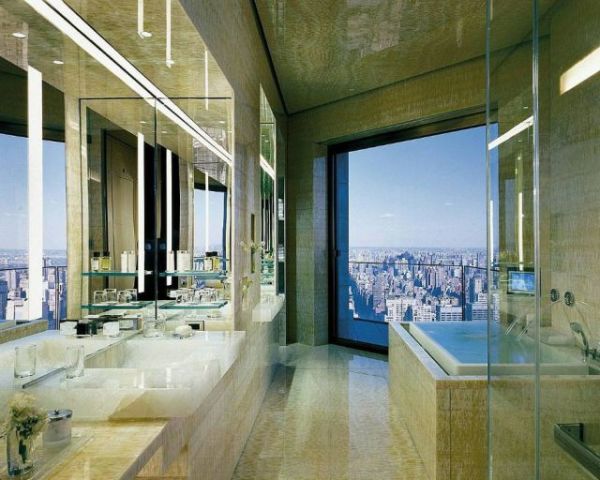 You have a private Rolls Royce or Maybach with its own driver to take you wherever you desire, unlimited international calling and TV's that can receive almost any channel in the world, room service from any of the hotels restaurants, the bedsheets are woven with gold thread, and you have 24 access to a personal butler. As you can expect this is a room very few people will ever set foot in. The cost per night is a staggering $45,000.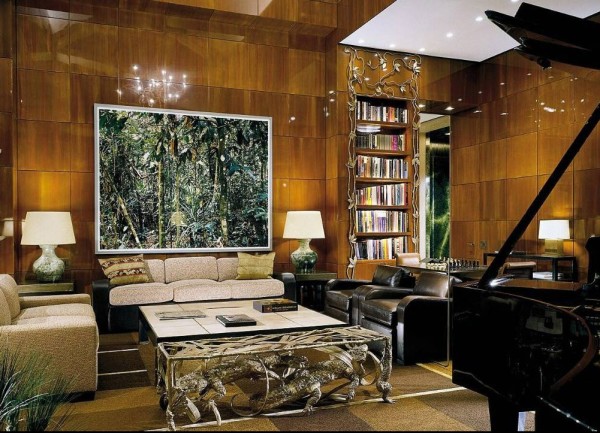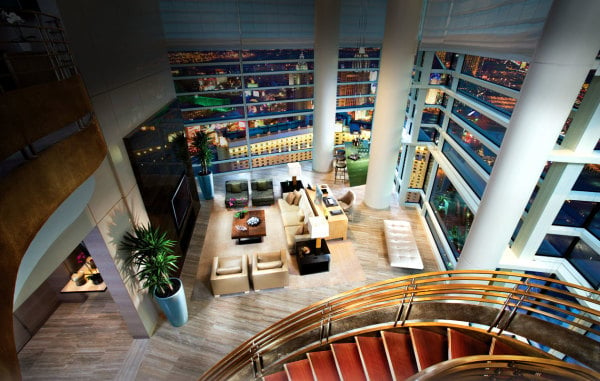 It is hard to stand out from the pack in Sin City, but the Sky Villa is quite special. Spanning two floors and 7,000 square feet, you may never leave. There is a sauna and a gym within the room as well as a full kitchen.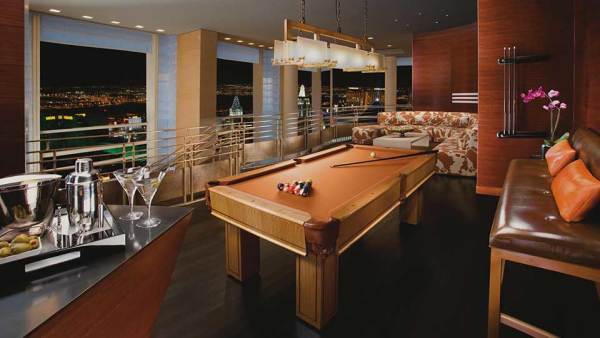 There are stunning views of Vegas, a 24 hour butler service, private check in area, airport limo transfers, and many many more amenities. Expect to pay around $10,000 night for this room.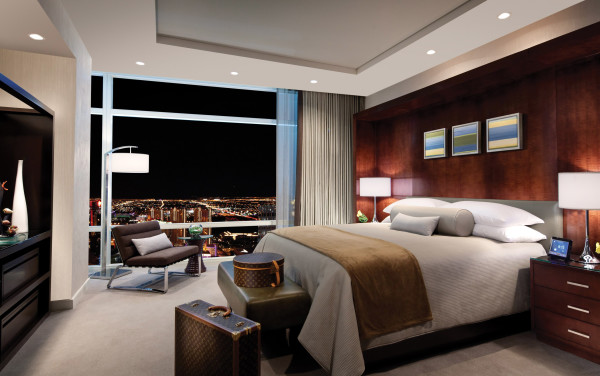 The most tropical location on the list, the Surfer Suite is the perfect place to spend a vacation. Spanning 6,000 square feet this three bedroom ocean view suite can cater to families or people looking to have a good time with friends. With private extended terrace and a lounge area balcony there is plenty of space for entertaining.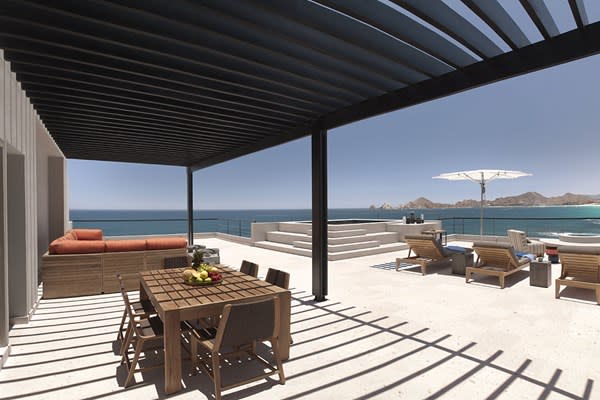 Outside of the room, the whole hotel is equally stunning. There are two restaurants and 3 bars to enjoy, as well as a pool looking over the ocean. As with any tropical destination it would not be complete without the beach, and the one on this property will not leave the guest disappointed.
Be ready to have your wallet lightened because this room starts at around $9,500 a night.
---
---