Globe-trotting British agent James Bond has travelled the world over on 24 official outings as Her Majesty's top spy. More often than not, his escapades are more achievable than you'd commonly think, with countless locations scattered across every corner of the world.
These are just a few James Bond locations from the biggest film franchise in the world that can be effortlessly ticked off your bucket list.
1. London, United Kingdom
Film: Almost every James Bond film
---
---
How to Get There: It's London, so it's self-explanatory. British Airways among others are your go-to. Once here you can get yourself to almost any other place in Europe.
The most recurring location by far, London basically screams James Bond. The two are almost synonymous. The city is almost always featured, if not as the staple backdrop in most films. Locations such as the actual MI6 headquarters at Vauxhall Cross and the streets surrounding Whitehall commonly pop-up on screen.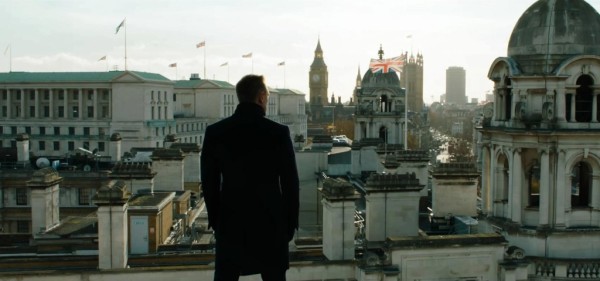 2. Verzasca Dam, Switzerland
Film: Goldeneye
How to Get There: Get a bus or train from Milan or Lake Como in Italy just across the border to Locarno, the closest town to the dam.
The famous bungee jump from the pre-title sequence is something you definitely played over and over again in that first mission from the classic Nintendo 64 game. As it turned out, they loved the scene so much they made it a commercial possibility. May as well tick off the world's second highest bungee with that Pierce Brosnan finesse if you've got the balls.
3. Karlovy Vary, Czech Republic (Doubling for Montenegro)
Film: Casino Royale
How to Get There: 2-hour train west of Prague
---
---
This little town nestled in the forests of Bohemia is as quiet, colourful and authentic as country European towns get. While in the heart of the Czech Republic, Karlovy Vary actually doubles as the small Balkan country of Montenegro in Daniel Craig's Casino Royale. The Grand Hotel Pupp, towards the far corner of the town, is the showcase of the film where the poker is played, and the Old Spa Building adjacent to it is another location that gets its fair share of screen time. The natural hot springs and horse-drawn carts also feature in the film.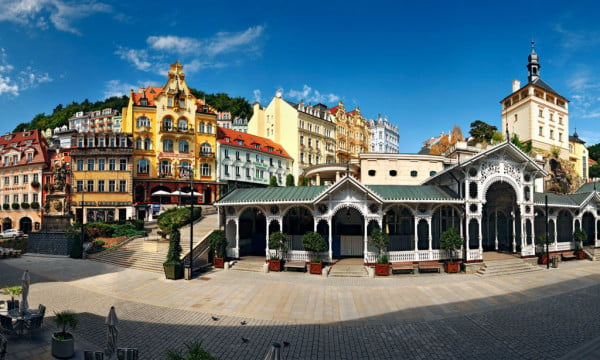 4. Istanbul, Turkey
Films: From Russia With Love, The World is Not Enough, Skyfall
How to Get There: Emirates and Etihad fly into Istanbul via the UAE, your most direct option from Australia.
Featured in multiple films across the decades, and for good reason. The allure of this east-meets-west municipality, with its rich fusion of cultures, made it the go-to location for Bond producers right at the beginning with From Russia With Love. Since then, Istanbul has become an easily accessible tourism hub while still retaining its oriental appeal. Those at the top of the classic tourist must-do list, such as the Grand Bazaar and Blue Mosque, are the prominent locations used.
5. Venice, Italy
Films: From Russia With Love, Moonraker, Casino Royale
How to Get There: Fly direct into Venice with Emirates or Etihad via the UAE.
Like Istanbul, the romantic attractiveness of Europe's most unique city has almost made Venice a recurring character in the James Bond franchise. St. Mark's Square is the common location across the three films that feature the floating city, but you'll surely spot other familiar places while getting lost in the maze that is Venice's hundreds of canals and passages.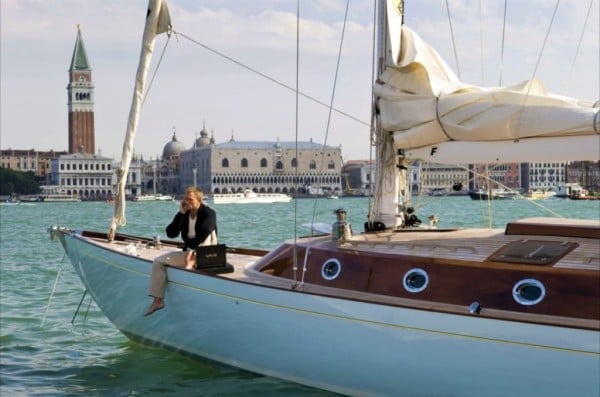 6. Nassau, Bahamas
Films: Thunderball, The Spy Who Loved Me, Casino Royale
---
---
How to Get There: Flights from Miami, Florida are easily your best bet. It's quick 52-minute hop across the Caribbean.
Nassau, and the Bahamas more generally, is a popular bikini-rife Caribbean location for James Bond films. Our generation will remember this from its most recent feature in Casino Royale, with its ridiculous yachts and dazzling oceanfront villas. The One&Only Ocean Club that was depicted in the film actually exists, and you can stay in the same four-bedroom deluxe villa as Bond did for a lazy $18,000 USD per night.
7. Mexico City, Mexico
Film: Spectre
How to Get There: For us Aussies, get yourself a cheap deal to Los Angeles and look for an Interjet or Aero Mexico flight to El Ciudad de México.
Easily the best part of the film, the pre-title Day of the Dead parade in Spectre was set and filmed in the historic centre of Mexico City. A hybrid of cities like Rome or Paris, yet with a raw, run-down edge to it, Mexico City is well worth a few days when in Latin America. The huge parade through the Zocalo looked so good that Mexico City's government actually made it a reality. Maybe it's time you pencilled it in for next year if next month is too soon.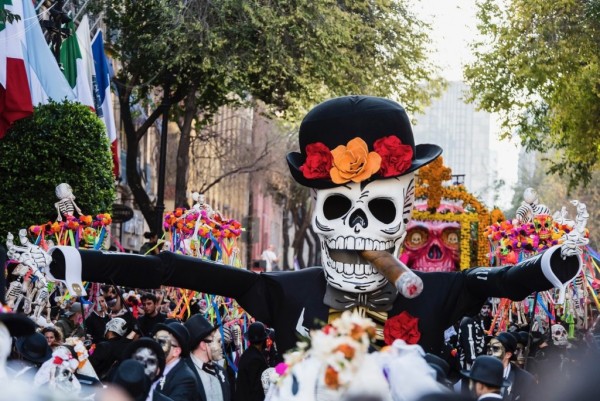 8. Casino de Monte Carlo, Monaco
Film: Goldeneye
How to Get There: Unless you're arriving on a 70 metre superyacht, you'll have to fly into Nice, as that's the most conveniently placed airport.
Fast cars, gambling in tuxedos, steamy sauna sessions with crazy Russian women; Brosnan certainly had a tough time in Monaco for his first outing as James Bond. I've heard the minimum bet on the tables is some ridiculous amount, but when in town you'd be silly not to put a few Euro on black at one of the most exclusive casinos in the world. In the meantime, soak up the magnificent sight of yacht after yacht lining Port Hercules. This is one location unlike anywhere else in the world.
---
---
9. Rio De Janiero, Brazil
Film: Moonraker
How to Get There: Fly to Santiago with Qantas and connect to Rio from there.
Surprisingly, Rio De Janiero has yet to feature as a location in another Bond film since Roger Moore's days. Regardless, I don't think I could find anyone who would pass up a trip to Rio. Ridiculous beaches, stunning viewpoints and a pulsing local culture, Rio is about as outlandish, fun and enthralling of an option as Moore was with his cringe-worthy one-liners.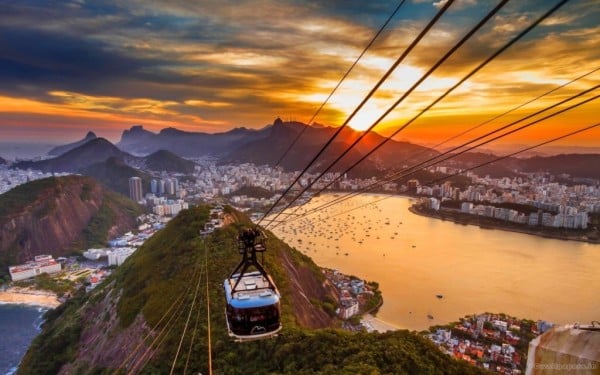 10. ICE Q Restaurant, Sölden Resort, Austria.
Film: Spectre
How to Get There: A train from Innsbruck airport will get you to the start of the valley, from there take a bus or taxi to Sölden Resort.
Doubling as a private medical clinic in the Alps, ICE Q Restaurant is part of Austria's Sölden ski resort. The luxurious dining option is atop a 3048m peak. You can easily cap off a ripper day on the slopes at a restaurant with views fit for a Bond film. (cover photo).