Whisky lovers can now add Taiwan to the list of must-visit places after the recent opening of the Asian island's Kavalan Whisky Bar. Situated on Nanjing East Road in the capital Taipei, this purpose-built bar allows patrons the chance to taste a tipple straight from the cask of their maturing whisky barrels.
The brainchild of the Kavalan Distillery, one of the biggest whisky distributors in Asia, the watering holes allows visitors to sample all 21 whiskies from the house, including the rare Kavalan Solist Brandy, Kavalan Distillery Reserve Peaty Cask and two special limited "X" whiskies, originally released last year for Kavalan's 10th anniversary.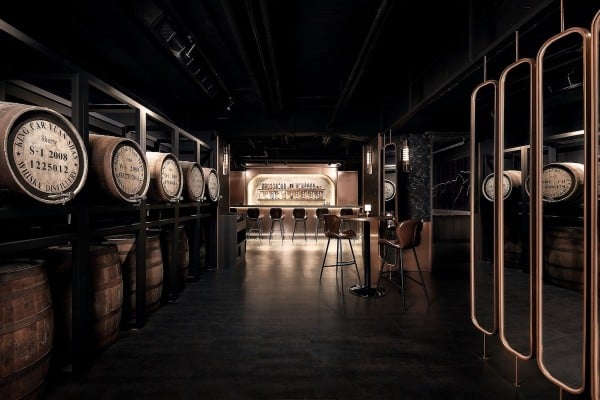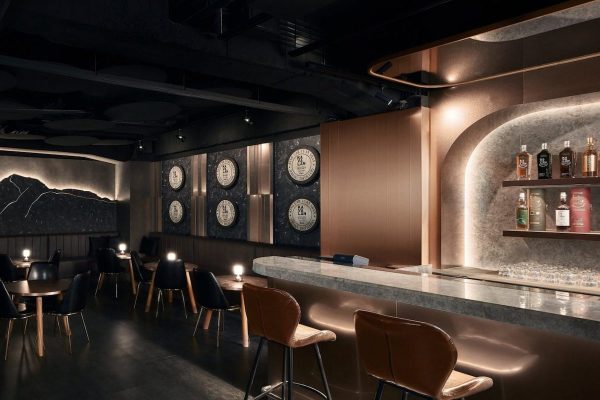 Each cask is lined with stainless steel to keep the spirit in flawless condition, with guests invited to walk right up to each cask and pour their own glass.
"On the production side, cask-strength means taking a sip straight from the barrel," bar consultant Aki Wang told Lonely Planet. "Drinkers can do exactly that in this bar to experience the purity and quality of our whisky. They can choose which selected cask-strength whisky they want, walk up to the cask with their glasses and start pouring."
The retro bar with a minimal modern flair is designed to excite all senses, with air gusts simulating the Pacific breeze and a backlit silhouette of Taiwan's glorious Snow Mountain behind the bar representing the pure water sources used in the whisky-making process.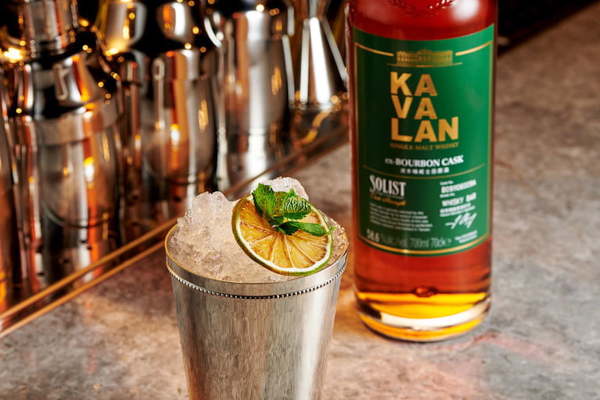 If that's not enough, the bar is staffed with two world-famous mixologists. Bar manager Shane Lin is an award-winning bartender while fellow cocktail genius and consult Aki Wang is the owner of Indulge Experimental Bistro and nicknamed the "Asian godfather of cocktails." The two have crafted 10 Kavalan whisky and gin cocktails to keep even the fussiest drinker satisfied.
This new establishment just became our first port of call next time we're in Taipei. For more information about the bar, check out kavalanwhisky.com
RELATED: 54 bottle whisky collection of Hanyu Ichiro's Malt Full Card Series up for auction