There are few places that exist in the world where you can ski for the price of a turmeric latte. Sure, the lifts may not run every day, nor may it be the most accessible destination, but the Wi-Fi is quicker than the NBN and there's plenty of opportunities to carve fresh tracks. If that's not all the convincing you might need, we don't know what is.
Brezovica is located in the world's second newest country, Kosovo. Its sole ski lift gives you access to a variety of turns and pristine powder for the fewest of dollars, just $4.50 AUD, to be exact.
On the days where the lift isn't operating, a quick call to the Dane Freeride guys will grant you access to an entire mountain range via their snow-grooming cats. For just 15 bucks, they can traverse you across the mountain in search of the goods.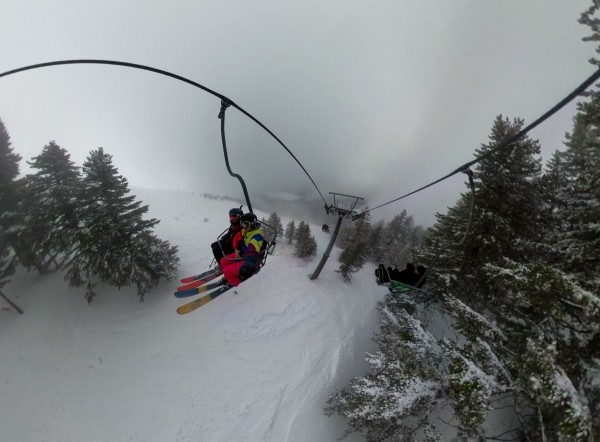 We're not saying it's an easy place to go skiing, but then if it was, that'd take away half the fun. I challenge you, right here, right now, to find a place that offers better snow for such an unbeatable price.
Skopje (SKP) and Pristina (PRN) are the closest airports to Brezovica. Emirates can get you there by way of Dubai, making that Australian long-haul slog just that little bit easier.
Check out our other contenders below for the world's best value-for-money skiing:
1. Brezovica, Kosovo | $30 Per Day
2. Vogel, Slovenia | $36 Per Day
3. Dizin, Iran | $40 Per Day
4. Livingo, Italy | $50 Per Day
5. Les Houches, France | $70 Per Day