Known for its turquoise water, world-class game fishing, and historical significance. The Bay of Islands is a natural paradise made up of more than 140 undeveloped islands and is ranked as one of New Zealand's top tourist destinations.
The main towns are Kerikeri, Russell, Paihia, and Waitangi, but really, the beaches are the main draw card here, miles of secluded white-sand.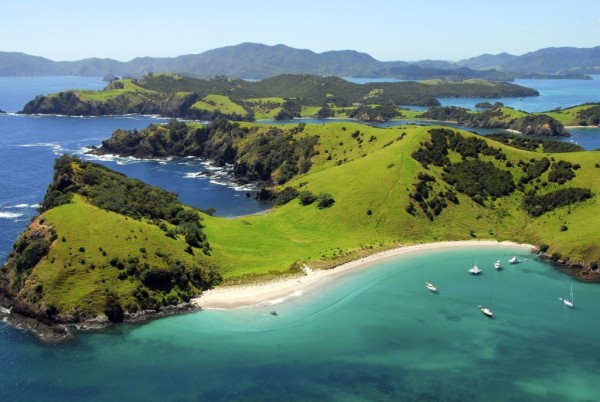 At a glance:
Best time to go: During summer, around January/February, when the Pohutukawa trees are in blossom and the temperature hits the high 20's.
How to get there: A three-hour drive of North Auckland or a 35-minute flight.
Accommodation
$$$ – If you're looking for luxury, there are two places that really stand out. The Landing, located on the Purerua Peninsula, is a one thousand acre property made up of four deluxe residences, a vineyard, and six private beaches. It's the ultimate adventure holiday. You've got fishing, diving, mountain biking and helicopters at your disposal. Worth the price tag.
Eagles Nest in Russell is another winner. The hotel is set on a private ridgeline and has unspoiled views of the Bay of Islands. Four of the five villas have their own private infinity pool, jacuzzis, and personal chefs. It gets better, if you booked yourself into the Rahimoana villa, you'll have unlimited use of a Porsche Cayenne.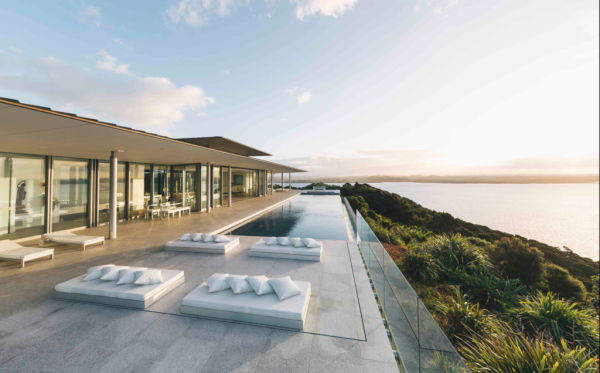 $$– For something that won't break the bank, Hananui Lodge and Apartments in Russell are ideal. The rooms and units are located right on the waterfront and have unobstructed views of the sea. It's in a prime position, just around the corner from all the best restaurants and bars.
$ -If you're on a budget, you'll find a plenty of good backpacker hostels in Paihia. So much so, there's a whole alley dedicated to them. Newly refurbished Haka Lodge has beds from NZ$25 and is kitted out with the usual hostel equipment. It's clean, comfortable and has great views over Paihia Beach.
Adventure
Skydiving: There is no argument that seeing the Bay of Islands is best from the sky. Even better when falling 16,000ft from a plane. Knock this off your bucket list and jump with Skydive Bay of Islands to experience that adrenaline rush. You'll be hitting speeds of 200km during the 70-second free fall, so it's worth paying for the video footage as the facial expressions are priceless.
Fishing: Some of the world's best big game and deep-sea fishing can be found in the Bay of Islands. For the experienced anglers out there, expect to catch marlin, tuna and shark. If you're new to fishing, start off with some snapper as it's easier to catch. There are a lot of excursion options to choose from so it all depends on how much you want to spend. Hananui Fishing Charters is a solid option, it's unlikely you'll head home empty-handed.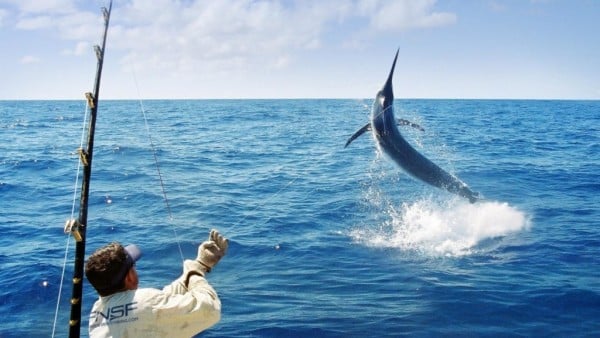 Golf: Kauri Cliffs is considered to be one of the world's best golf courses. The views are something else. Fifteen holes look out onto the Pacific Ocean while six of these are played alongside the cliff edge. During high season, you're looking at NZ $495.00 for an 18 hole round. If you're really balling, fly in by helicopter and spend a couple of nights here.
Sand Surfing: If you've got time, drive up to Cape Reinga, the northernmost point of NZ and stop by the Te Paki sand dunes. It takes a good 3 hours each way but it's 100% worth the trip. Rent a board, climb up the dunes and surf down. Surprisingly fun.
Watersports: Take your pick as there are options for days. Sailing, diving, swimming with dolphins, kayaking, parasailing, jet skiing… the list goes on. It's a matter of walking around to find the best deals of the day.
Food
$$$ – Duke of Marlborough Hotel: Crack into a bottle of vino on the front deck of The Duke of Malborough, it sits right on the water and brings in some great sunsets. The fancy bistro is New Zealand's first licensed hotel, bar, and restaurant, so it's a popular option, make sure you book ahead or expect to wait.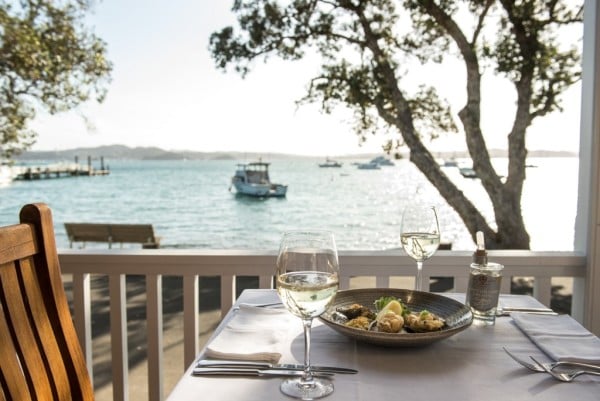 $$ – Charlottes' Kitchen: Ease into the weekend with a couple of cocktails and some bar snacks before hitting up the menu. The pan-fried market fish is a must, considering the location, it's probably caught within a couple of hours of reaching your plate.
$ – Hone's Garden:If you are looking for something a little more casual, Hone's Garden is serving up delicious wood-fired pizzas. The vibe is easy going and there is a good range of local craft beer on tap. Sit in the tropical courtyard or get a takeaway and sit on the beach.