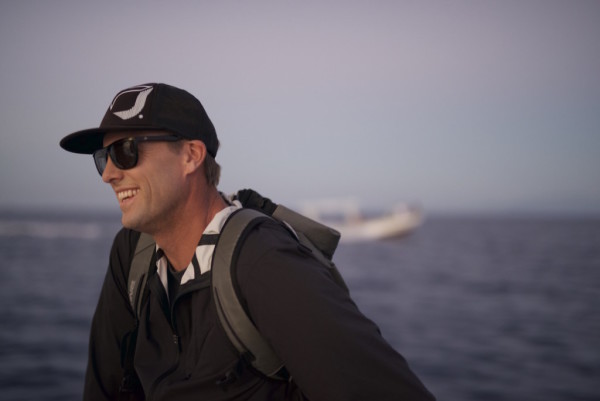 Ben Wilson has the best job in the world.
Just speaking to him makes you seriously your question your life choices. But that's ok, because if you're prepared to dish out a bit of coin and get yourself on one of his exclusive 'kite weeks' this year, your life could very well change forever.
Australian professional kite surfer and coach, Wilson is one of those credited with bringing what was once a complicated and expensive niche sport into the mainstream that's now celebrated by young adrenaline seekers, global business executives and tech entrepreneurs.
---
---
Not to be confused with kite boarding – made famous by our friends Richard Branson & Barack Obama – Ben pioneered a shift in the sport over a decade ago when he realised he could combine kite boarding with his love for riding waves.
Consequently, he still holds the known record for kite surfing the largest ever wave on an epic day at Cloudbreak, Fiji back in 2011:
To put it simply, Ben is the world's undisputed kite surfing custodian and for 12-weeks each year, the king of the kite makes a point of passing on this knowledge, passion and enthusiasm by hosting epic kite weeks for beginners and experts on remote islands and wind swept peninsulas all the way from Fiji to Brazil.
I was fortunate to spend a week with Ben and his team on Namotu Island, best described as small spec of sand and rock, with comfortable accommodation and a great bar at the southern tip of the Mamanuca Island chain off the coast of Viti Levu, Fiji.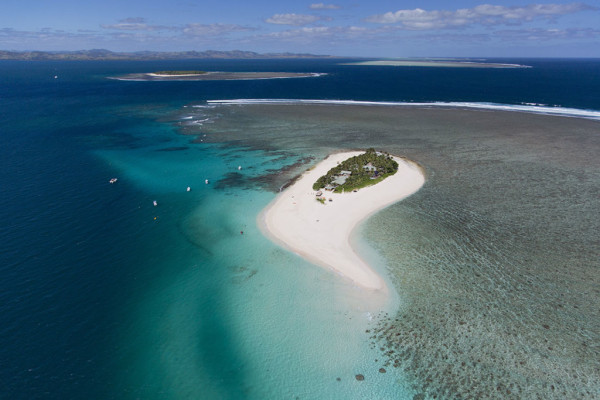 Namotu is absolutely breathtaking. It's a water sports and adrenaline junkie paradise. Not only does it cater for just a handful of guests each week, it's credited with some of the best surf breaks on the planet (Cloudbreak is 15 minutes by boat) and the trade winds blow here consistently from June to November. Perfect for kiters and windsurfers, ideal for diving, stand-up paddle boarding, fishing, beach yoga and just about anything else you can think of.
It's also exclusive. Really exclusive. Namotu is booked out by professional surfers, families and the super rich every week of the year. However, Wilson, by virtue of his long standing connection with the island's custodians has managed to siphon off five of those weeks to run his kite surfing business, Ben Wilson Coaching, which too boasts its own lengthy wait list.
---
---
Kiting can be easy to pick up (but not always), you're just in for steep learning curve. It's certainly easier to learn than surfing. It's a good 2-3 days of understanding your gear, mouthfuls of sand, cut feet and land-based kite flying before you're confident enough to get into the water and slip a board under your feet. But if you've got the patience, the stamina and the watchful eye of Ben and his coaches in a place like Namotu, you'll be up in no time harnessing the power of the wind to give you one of the most exhilarating rides of your life.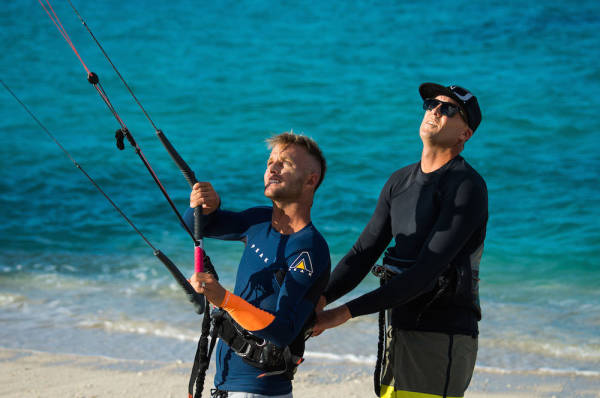 Wilson says this is what draws people to this sport and this Island. Kiting in a place like Namotu has become much more than a sport for the people he now meets and trains.
Kiting is now a movement and a form of expressionism and escapism which is gaining momentum with millennials, reformed surfers and the tech entrepreneur community who are taking up the sport en masse.
Some of Ben's clients include the founders of Google, Silicon Valley based Angel Investors and start-up business owners who regularly book out his time exclusively for private coaching.
As we dive deeper into this, you don't have to scratch the surface too much to uncover an entire subculture of start-up founders and entrepreneurs who now use kiting as a business tool, in the same way their predecessors might have crunched out deals on the golf course.
MaiTai Global was set up by Susi Mai & Bill Tai to foster relationships between entrepreneurs and athletes who push the limits of life and business with the sport of kiting. They now host exclusive annual events in Maui and occasionally on Necker Island with Sir Richard.
One of Australia's very own start up success stories – Canva – was born and seeded during a MaiTai Global event.
Whether your motivations to learn are in business or pleasure, get in touch with Ben Wilson Coaching and lock down your spot.
---
---
If you're not convinced already, I'll just leave this here: