If you wanted to eat at every restaurant in NYC (as of today's numbers) it would take you around 23 years.
Chuck in art galleries, shopping, nightclubs and Broadway, and there is quite literally more to do, see and eat in the Big Apple than could ever possibly be done in one lifetime.
It makes New Yorkers some of the most jaded citizens in the world, and you know what? I don't blame them.
Yet twice a year, a phenomenon so spectacular takes place that turns the heads of even the most pretentious New York City wankers.
Starting today February 6th and running until the 11th, the city will be swarmed by the most beautiful, leggy and high calibre supermodels in the world for New York Fashion Week Fall/Winter 2020.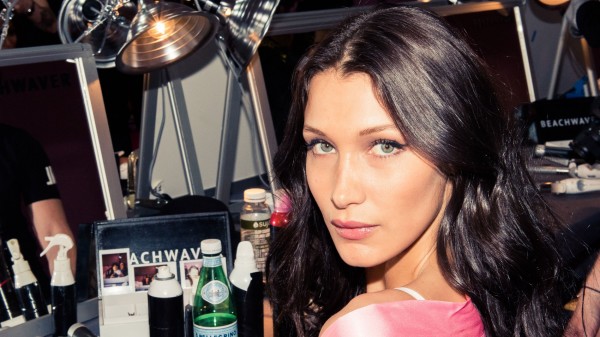 Some highlights from the upcoming NYFW schedule include shows by Marc Jacobs, Michael Kors, Oscar de la Renta, Carolina Herrera, Tory Burch, Jason Wu, Proenza Schouler and Prabal Gurung.
All presumably to be opened and closed by a variety of the Hadid sisters, Kardashians, (the newly single) Kaia Gerber, and the hopeful promise of many more yet-to-be-discovered icons.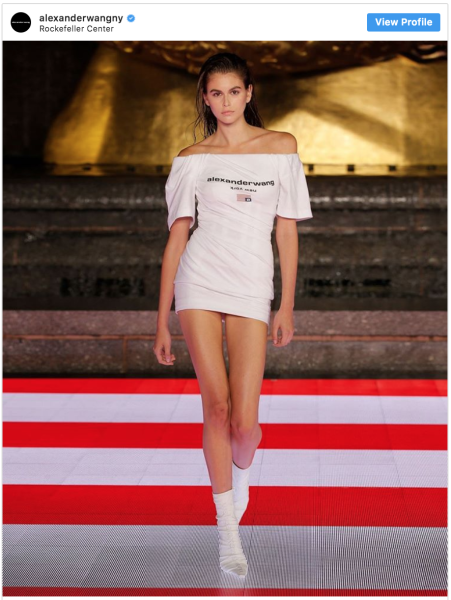 The spectacle of NYFW's decadent shows is more about selling the brand than selling the clothes. And that especially includes those in the front row. Despite the controversy of Endeavor Experiences selling off front-row seats to the highest bidder, NYFW is still a very exclusive event.
If you aren't in the front row, the general sentiment is that you may as well not be there. PR companies have a lot of egos to deal with, warning clients in advance if they got shafted to the back so they can choose whether they still rock up at all.
Big-name celebrities are paid for their front-row appearances, and strategically seated together so photographers can snap 'the money shot.'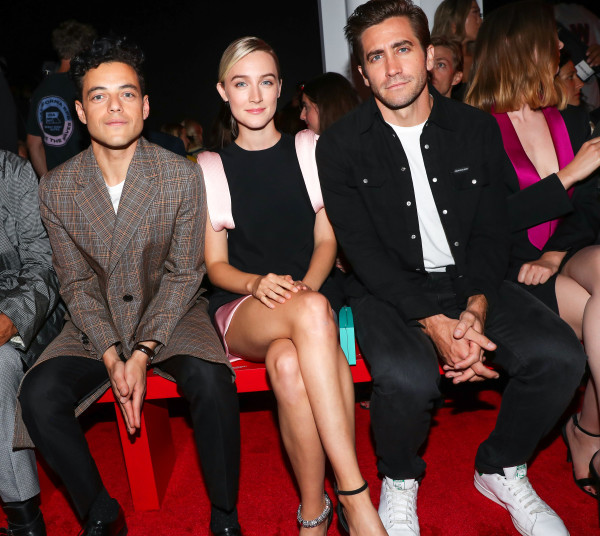 If you have no connections to the fashion world and choose not to fork out US$3,500 for a front-row seat to a 20-minute show, don't worry. Just as much fun happens off the runway during NYFW, as it does on the runway.
Here are our best picks for getting in on the after-hours action, for wherever you are in Manhattan. These are the places that are known to draw a strong fashion crowd, from eats to bars to digs.
Greenwich
Carbone
When legendary Kate Moss said, "nothing tastes as good as skinny feels," she hadn't been to Carbonne. Celebrate life with their Spicy Rigatoni Vodka. Go for the later sitting.
181 Thompson St, New York, NY 10012
Minetta Tavern
An absolute NYC institution. Go late, sit near the back and definitely order the souffle for dessert.
113 MacDougal St, New York, NY 10012
West Village
Waverly Inn
The menu opens with a Donald Trump tweet, "Waverly Inn- worst food in the city" …so, you know it must be good. Low lighting and great food with a Michelin star of approval.
16 Bank St, New York, NY 10014
Noho
BOND ST
You can't ever go wrong with Japanese and definitely not at Bond St. Exceptional quality sushi and sashimi, slathered in creamy ponzu and white truffle oil.
6 Bond Street, New York, NY 10012
Chinatown
Chinese Tuxedo
All your favourites dumplings and noodle combinations amidst moody decor and lush greenery. And check out the hidden bar (Peachy's) downstairs before you leave.
5 Doyers St, New York, NY 10013
Tribeca
Frenchette
Cosy French Bistrot with all the trimmings has been slammed busy since it opened. Book a banquette and keep the oysters and frites coming.
241 W Broadway, New York, NY 10013
Midtown
The Polo Bar
Ralph Lauren won't be showing at this year's NYFW but you can still get a taste of his collection alongside classic American dishes and one of the best burgers in NYC (huge call, but warranted).
1 E 55th St, New York, NY 10022
Stay
Dream Hotel Downtown
A four-minute walk from The High Line, this trendy hotel with loft-style rooms is set between the Meatpacking District and Chelsea.
355 West 16th Street, New York City, NY, USA
The James New York – SoHo
Set in a modern building near restaurants and galleries, this chic hotel in SoHo boasts a bustling rooftop bar that runs year-round.
27 Grand St, New York City, NY, USA
Gramercy Park Hotel
A block north of Gramercy Square, this art-filled 1920s-era hotel nurtures a downtown vibe in a residential neighbourhood just a stone's throw from Union Square.
2 Lexington Avenue, New York City, NY, USA
The Bowery Hotel
This hotel exudes an old-world look and will cost you a pretty penny to match. The Bowery Hotel borders Lower Manhattan and East Village.
335 Bowery, New York, NY 10003