A defunct Nazi war bunker in the centre of Hamburg, Germany, is being renovated and turned into a luxury hotel.
Known as Bunker St. Pauli (or the Feldstraße Bunker), the huge structure was built during World War II in just 300 days. Over 1,000 prisoners from nearby concentration camps were used to construct the fortification, with the competed building a base for launching anti-aircraft weapons at Allied planes.
Despite its grim past, the bunker was occupied by over 30,000 people during bombing raids, with NH Hotel Group hoping to provide guests with an incredible stay while honouring those who died during the war.
---
---
The bunker was originally going to be destroyed, but due to the strength of the building and its 3.5 metre thick walls, it was left standing. The impressive structure has previously held art and music events and is currently home to nightclub Uebel und Gefährlich.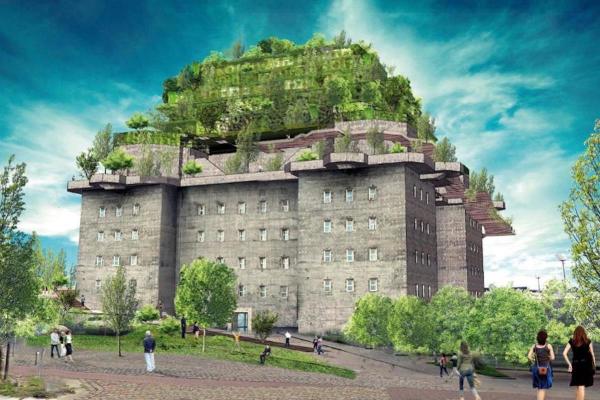 Once complete, the nhow hotel will consist of five stories with 136 rooms, a bar, coffee shop and a restaurant. There will also be a sports centre, entertainment hall and spaces for cultural events.
The design includes a magnificent roof-top garden area that will include a memorial for the victims of the Nazi regime. The garden is set to house over 4,700 plants once complete, and offer guests and the public panoramic views of the city.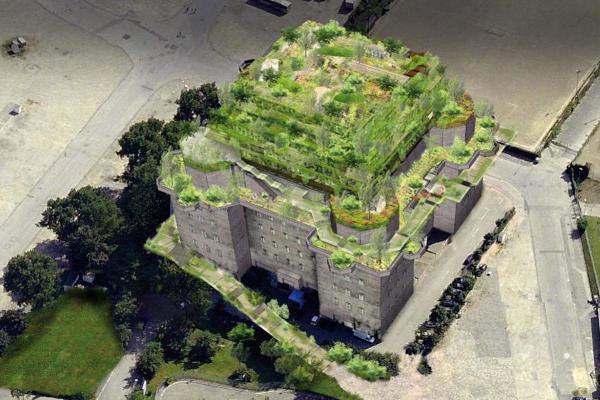 "I am very proud that nhow Hamburg can be built in this extraordinary location as part of this fascinating project. Of course, we are aware of the history of the bunker and it's significance for the city of Hamburg," Maarten Markus, Managing Director Northern Europe of the NH Hotel Group told Forbes.
The nhow Bunker St. Pauli is set to open in 2021. Find out more details at bunker-stpauli.de.
RELATED: MGM's Hotel NoMad brings a touch of New York elegance to Las Vegas