Since the company's first luxury train launched more than 150 years ago, the Orient Express has become a bona fide classic. Its 1920s Art Deco design has continued to make these trains household names, positioning Orient Express squarely within the canons of popular culture. Now, expanding beyond the original Venice-Simplon-Orient-Express route, a new set of Orient Express La Dolce Vita trains is on track to leave the station, taking design cues from another (equally classic) moment in time – 1960s Italy.
Mammoth hotel group Accor and luxury hotel operator Arsenale have collaborated on the launch of six lavish new locomotives in 2023. Collectively operating under new brand 'Orient Express La Dolce Vita', the trains will offer 15 itineraries across Italy and Europe, in addition to three international itineraries that will take sightseers from Rome to Paris, Istanbul or Split.
The trips will last anywhere from 1 to 3 nights, but you won't want to go to sleep. On some routes, you'll be able to stop in Rome and stay at the first-ever Orient Express Hotel, Minerva, which is currently scheduled to open in 2024. In any event, all passengers will receive exclusive access to the Orient Express Executive Lounge at Roma Termini Station prior to boarding.
---
---
RELATED: The All-Glass Transformative G Train Could Revolutionise Railway Travel
The Orient Express will draw much of its energy as a homage to 1960s Italy, a period which is affectionately remembered as "La Dolce Vita". It was a time characterised by the glamour and artistic fervour that could be found in the boot-shaped country (as was reflected in Fellini's film of the same name). Dimorestudio has designed each train with elegant Italian décor and the same degree of craftsmanship and creativity that the aforementioned era is defined by.
The only thing that could rival the beauty from within the cabin is what you would see outside. Spanning across an array of Italy's jaw-dropping destinations, passengers will get to see the Alps, Tuscany's Val d'Orcia, Matera (where the Bond flick No Time to Die was filmed), the Sila mountains of Calabria and the stunning Basilicata coast, just to name but a few. 12 routes. 14 regions. 131 cities. Quanto è buono.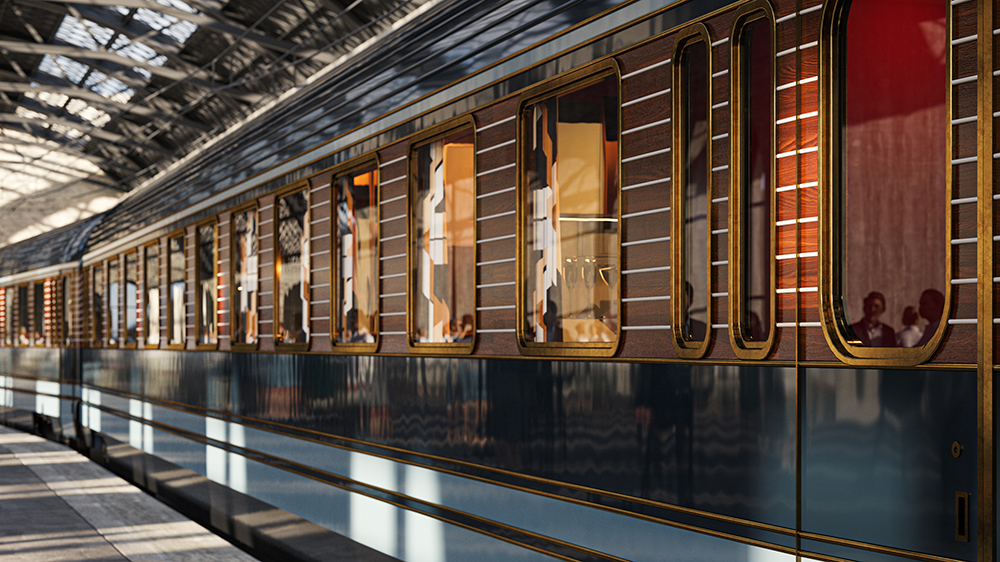 "Against the backdrop of breathtaking panoramas and a unique blend of cultures, we are convinced that travellers will have unforgettable experiences in Italy with Orient Express La Dolce Vita," said Stephen Alden, CEO of Raffles & Orient Express (Accor).
Passengers of La Dolce Vita will also be treated to fine dining and a lounge bar with live entertainment within the restaurant carriage of the Orient Express. Here, haute cuisine will be prepared by local starred chefs whilst the finest wines of Italy, sourced by noted sommeliers, will offer premium pairings. The staff on-hand are also around to help with travel planning throughout the trip.
There will be 11 cars per train, offering space for 63 passengers across 12 deluxe cabins and 18 suites. The average price of a ticket is around €2,000 (AU$3,200) per night, per person. Given how mint the new Orient Express sleepers look, the price is surprisingly reasonable and a great entry for anyone who wants to tread through Europe in style.