You may have seen the twinkling lights of Los Angeles from the top of Runyon Canyon, or perhaps you had a memorable 3 days in Vegas (that you low-key can't actually remember).
But can you say you've really experienced the wild side of our friends across the Pacific? Canada and the United States boast some of the most dramatic landscapes you'll ever come across. Choose to climb Yosemite's Half Dome if you wish, or alternatively have a relaxing picnic on the shores of Banff's Moraine Lake.
No matter what style of travelling you're up for, it's time you switch the 9-5 grind for the refreshing spray of a canyon waterfall or an ice cold dip in a glacial lake. Here is our top 10 hit-list (in no particular order) for the must-visit national parks to explore across the pond.
1. Yosemite National Park – California, USA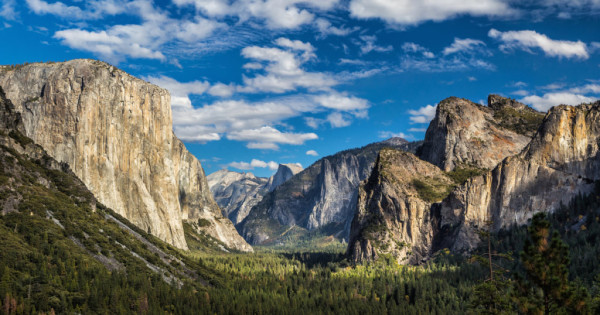 Wander between giant sequoia trees that dominate the forests of Yosemite, as the crushing sound of water cascading over hundred-metre high cliffs ring out in the distance. Astounding granite rock formations aggressively protrude from the ground, welcoming rock climbers and hikers alike. Bears, big horn sheep and mountains lions are just a sample of the wildlife you'll encounter in the Mecca of west-coast hiking.
2. Grand Canyon National Park – Arizona, USA
This 4926km² of layered red rock and thousands of years of geological history has carved its way through the centre of the arid state of Arizona by way of the Colorado river. When you first walk up to the edge of the viewpoint, you'll be sure you're staring in awe at a painting. No words can do it justice, the only way you can tell it's real is by the clouds rolling over the giant rock staircase rising from river level. The South Rim is better than the West Rim, although an extra two hours drive from Las Vegas. If road tripping isn't your thing, helicopter flights are an easy bargain if you shop around when in Sin City.
3. Zion National Park – Utah, USA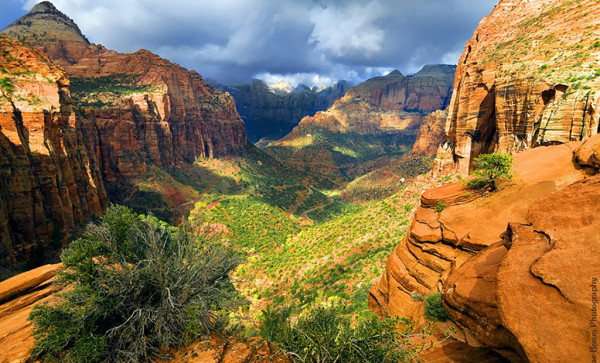 This relatively low-key canyon is dotted with hundreds of hiking trails and similar climbing walls. The majestic waterfalls and crystal clear rivers offers refreshing escapes from the desert heat, some carving out spectacular passages contrasted with rich red hues.
4. Glacier National Park – British Columbia, Canada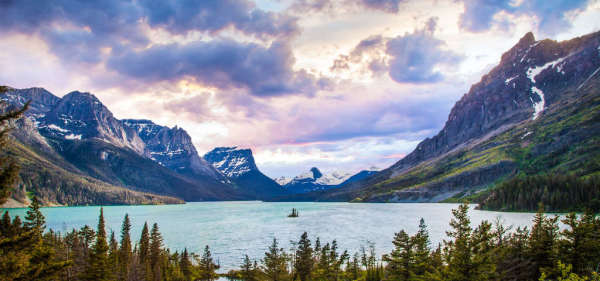 This is THE place for white-water rafting the rough glacial melt rushing off the surrounding mountains. Here you can wander through moss-covered meadows while spectacular peaks tower either side of you, take a dip in the numerous natural hot springs or try your hand at the most vertical skiing in North America at Kicking Horse resort.
5. Arches National Park – Utah, USA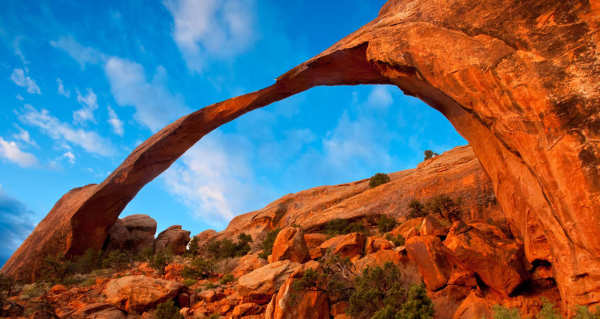 Over 2000 natural stone arches dot the over saturated colour scheme of the Arches National Park, again in Utah. These natural formations naturally leave open some pretty sweet options for those keen to try canyoneering, so get a few friends together and give it a go.
6. Wrangell-St Elias National Park – Alaska, USA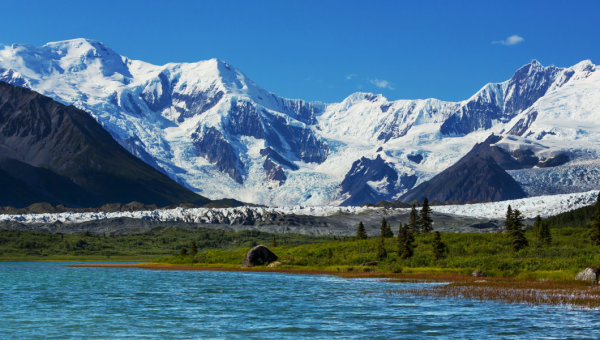 America has stolen a piece of Canada's natural beauty in the wild landscape that is Alaska's Wrangell-St Elias National Park. The vast, uninhabited area has more grizzly bears per square kilometre than humans. If you're after a truly wild experience, you can easily lose yourself in Alaska's untamed wilderness. No where else will you get such a dramatic fusion of mountains and the ocean. Spend your days kayaking among killer whales and trekking across glaciers.
7. Banff National Park – Alberta, Canada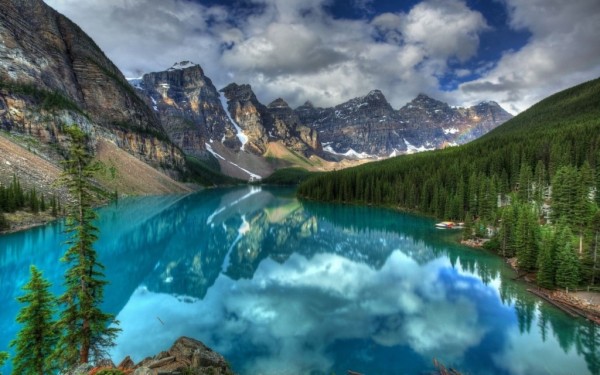 If you want to tick off your Instagram goals, this is the place to do it. Banff is the most popular of the Canadian national parks, attracting thousands and thousands of tourists each year. Moraine Lake, Lake Louise, Johnston Canyon are all popular places to hit, though we'd recommend hiking out and above into the backcountry to get away from the crowds. Sentinel Pass, up behind Moraine Lake is an incredible day-hike with no drastic features to consider – though make sure you go prepared and in groups. During winter, ice-skating throughout Lake Louise's ice castle is a fun way to warm up in the sub-zero temperatures, alternatively you can rug-up for a ride in a horse drawn sleighs, or perhaps dog sled if you're after a pit more pace.
8. Jasper National park, Alberta, Canada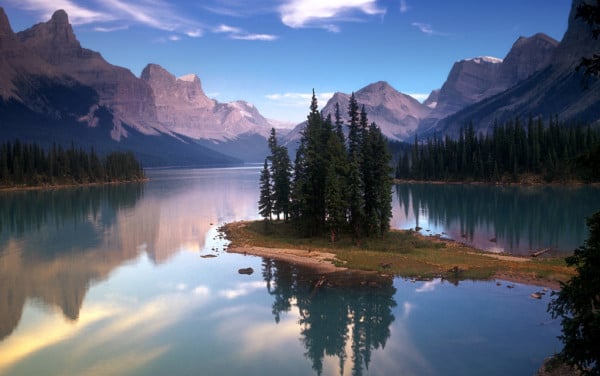 A little further north of Banff along the Icefield's Parkway, the park surrounding the little town of Jasper is known for the best bear spotting in Canada. The drive there itself has to be seen to be believed. Canoe across the crystal waters of Maligne Lake, explore the awe-inspiring size of the glaciers up close, and enjoy the peacefulness away from Banff's sometimes overwhelming number of tourists.
9. Yellowstone National Park – Wyoming, USA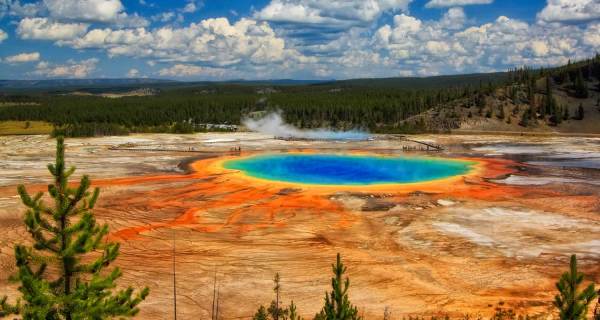 Yellowstone is truly wild. It was made famous by the infamous 'Old Faithful' gyser that erupts every 44 – 125 minutes, shooting 32,000 litres of boiling water 44 metres into the sky. You'll likely spot wolves, elk and antelope as you stroll the set of what could be a Quentin Tarantino film.
10. Grand Teton National Park – Wyoming, USA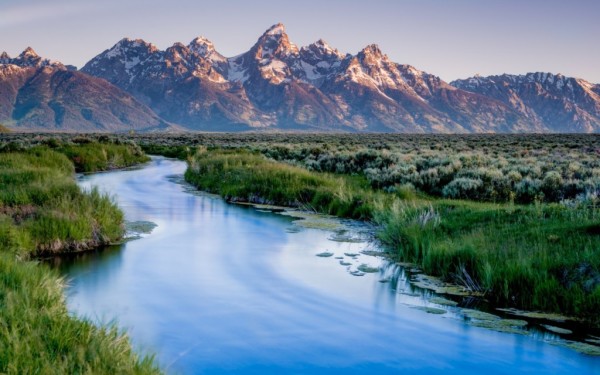 Over 200 miles of hiking trails dot across some of the world's most rugged peaks at Grand Teton National Park. Down below there epic fishing and watersport opportunities, with Autumn and Spring the best times to soak up the warm colour schemes of the larch trees. If you're a winter person, try your hand at some expert skiing within the world-famous Jackson Hole resort.
Topdeck have partnered with Virgin Australia to offer customers on their 2018 trips $799 return economy airfares to Los Angeles. Better get in quick, as the promotion ends this Thursday, August 31st.