The title 'boutique hotel' is thrown around a lot. It's cool to be boutique; you're individual, sophisticated, chic, and almost artistic in a way. Our experience has shown us that the name is often wrongly claimed and overused – just like truffle oil or the word 'bruz'. An endless queue of lacklustre establishments barely scraping the fourth star have emerged pledging themselves to the buzzword in recent years, only to deliver an experience that pushes you back to the thoroughbred Hiltons and Sofitels.
However, a few deserving hotels do shine above the rabble, one of which we recently found to be QT Sydney. This is a hotel nothing short of outlandish in its attempt to define its presence, guided by its chaotic film noir mantra and decor which refuses to play by the rules.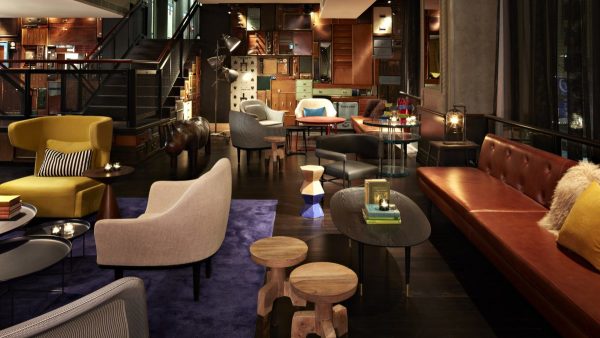 Located in the heart of Sydney's retail precinct with Hyde Park and Darling Harbour within walking distance, the hotel couldn't be better placed. The entrance is reclused amongst the façade of The State Theatre, and even if you find the door there's still work to be done as reception is on the second level. What you'll stumble across is a whimsical creation carved out of two 1920's heritage-listed buildings; those being The State Theatre and The Gowings Building. The bones of the original premises form the flavourful base for the hotel's over-the-top fitout, with notes of an aged grandeur spread throughout the rooms and common areas.
---
---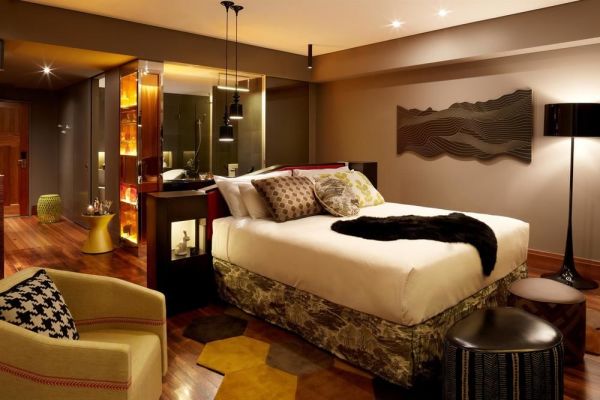 The first thing that comes to mind at QT Sydney is "where did they actually get this shit?" Room numbers held by ceramic hands on doors, animal head figures on the walls and multicoloured mannequins in reception are just the beginning. Research reveals the design team behind the project spent 18-months gathering objects at art auctions, on eBay and council clean-ups to achieve the Gothic and Italianate influence. The elevator even plays selected songs based on how many people are inside, like Billy Idol's "Dancing by Myself" when there's only one person.
I genuinely despise the word 'eclectic' because of its sheer overuse by music journalists (who try to describe something they can't see) and hotel reviewers (who can't describe something they can see). But as I walk into a QT Sydney room, eclectic is the word that unashamedly comes to mind. It's so mismatched that it becomes harmonious, as if choosing no pattern becomes your pattern. Regardless, the rooms are quirky, easy on the eye and well equipped. Views are a treat not provided on this occasion, but a suite on a higher floor still affords the airy CBD penthouse feel.
The selection ranges from King Rooms (starting at around $300/night) up to the opulent State Suites (starting at around $1,250/night), with the main point of difference being the amount of space you get, naturally. Highlights include oversized bathtubs, plush black robes and QT's signature cloudlike gel beds. What's more, all 200 guestrooms are scented with the classic notes of Coco Chanel's famous Chanel N°5.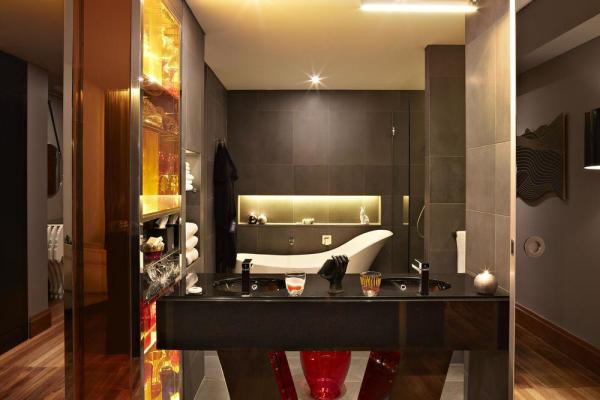 QT's flagship culinary offering comes in the form of Gowings Bar and Grill, a well-appointed and quite capable establishment on the first floor of the hotel. The sensational à la carte breakfast will have you up before your alarm clock, with available treats of Passionfruit Crepes, Superfood Omelettes and, of course, a cheeky morning Bellini. Comprehensive and exquisite lunch and dinner menus will leave you lusting for nothing, although expect to cop above-average prices.
A hotel pool and gym are missed staples, and parking can also be an issue. Undertones of sensual illegality and the hotel slogan "wander down the rabbit hole" may have some sweating under the collar, but we think QT Sydney is best taken with a grain of salt.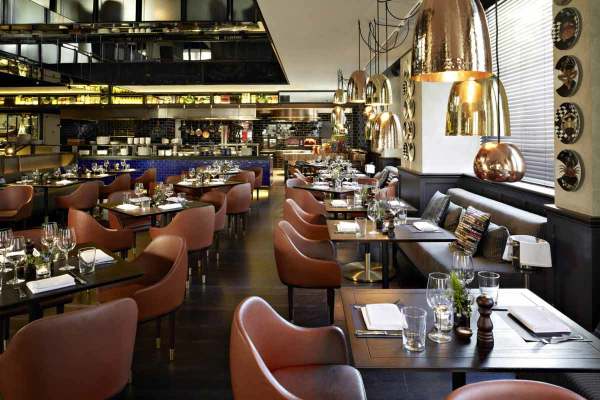 With so many other hotels falling ill with tones of stagnation, QT Sydney refuses to play it safe and flat out isn't interested in the status quo. Is it too much sometimes? Yes. Does it pull off the bold approach and make for a wonderful stay? Definitely yes. Altogether, this establishment comes with all the necessary comforts and mixes things up with a few frills, making it a fine choice for a practical and luxurious spot in the Sydney CBD with a little bit of spice. While the hotel plays up its sexy image, it's also an exceptional place to work, sleep and or live solo. The BH team's favourite touch was the in-room espresso martini kit, complete with Grey Goose and Patron. Head over to QT Sydney for a peek and to lock in your stay.
Love the QT flavour but need a break from Sydney? Check out QT Falls Creek or QT Canberra for a change of scenery.
---
---