We're trying to think of anywhere else in the world that has so many crazy things to do in one place. Nothing coming to mind? Yeah, we thought so. Queenstown reigns supreme the world over. The global hub of organised fun patiently awaits your winter migration east a mere three hours from the Aussie coast to some of the best ski slopes in the southern hemisphere.
But just like how Queenstown is unlike anywhere else in the world, if this article's headline grabbed your attention, it means you're unlike any normal tourist in the world. You like to hit it hard, go fast and leave with your head spinning from the whine of helicopter turbines and ice-cold water still shocking your senses.
Here's our adventure-fuelled hit list for the not-so-standard-tourist seeking a thrill or five in the Mecca of all daring activities – Queenstown, New Zealand.
---
---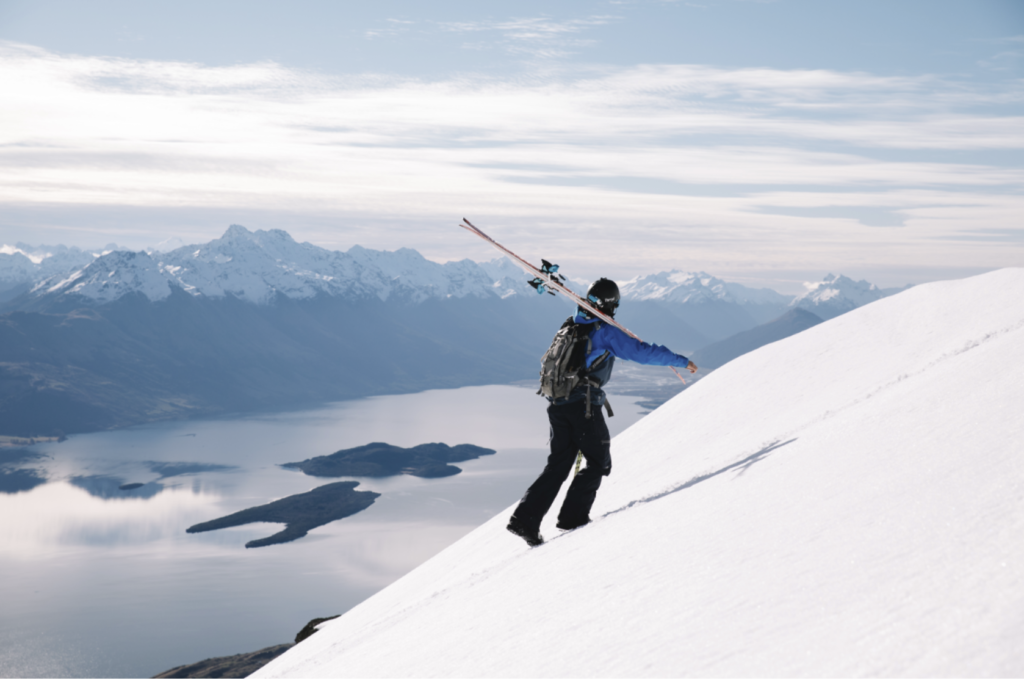 Heli-skiing
Heli-skiing is the Holy Grail of adventure sports, and in case you haven't noticed, your options to partake in this hectic day out south of the equator are few and far between. The good news? Queenstown pretty much has the monopoly. Despite often being filled away in the 'cashed up rich kids' category, heli-skiing really isn't that unachievable at all when splitting a day charter between half a dozen mates. Start with the likes of Southern Lakes Heliski or Harris Mountain Heli-Ski if you're keen to go big this winter holiday.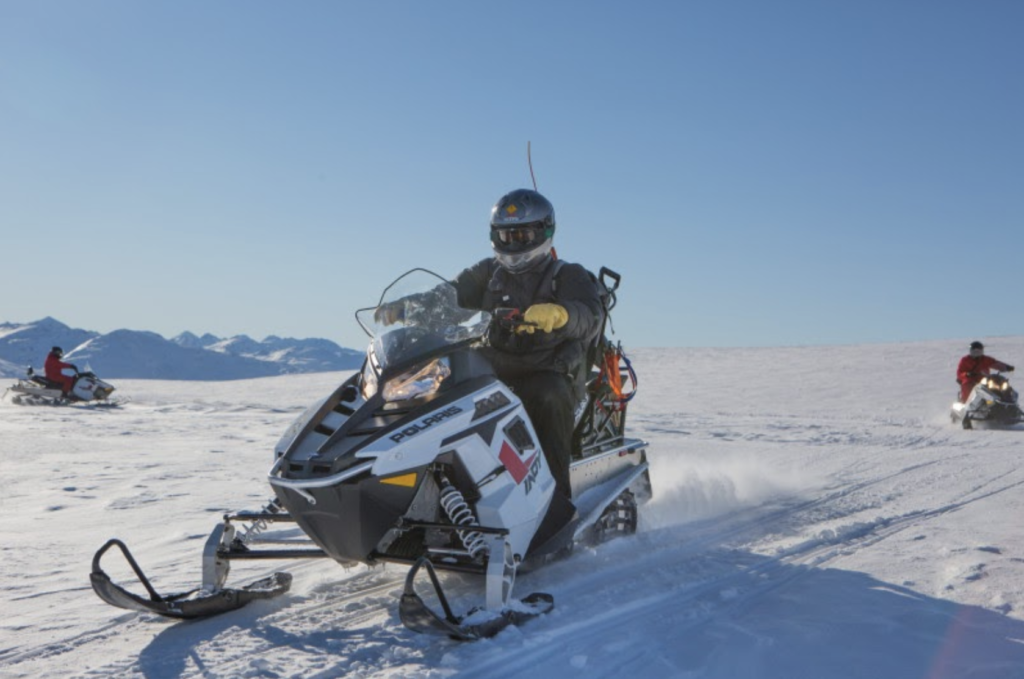 Heli-snowmobiling
Searching for a break from riding planks down a mountain to give your knees a rest? Nothing is a better slap in the face than the crisp alpine air as you rip through untouched snow along the top of Queenstown's dramatic mountain ranges behind the wheel of a snowmobile. They're fast, exhilarating and challenging. And you still get to fly in a heli – does it get any better?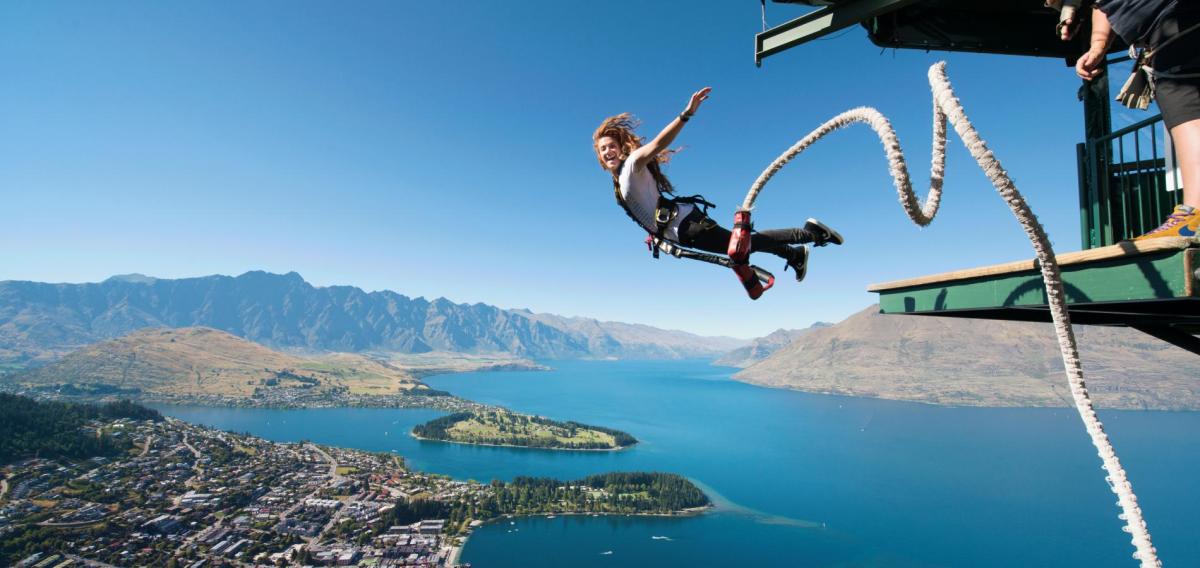 Bungy Jumping
New Zealand is the birthplace of bungy, so it'd be rude to not give it a look-in if you're keen to literally push yourself over the edge of your comfort zone. Kawarau Bungy are the OG operators in the region, but visitors now have options from the new Nevis Catapult to the Shotover Canyon Swing. There's no shortage of things to throw yourself off in Queenstown, should you be in such a mood.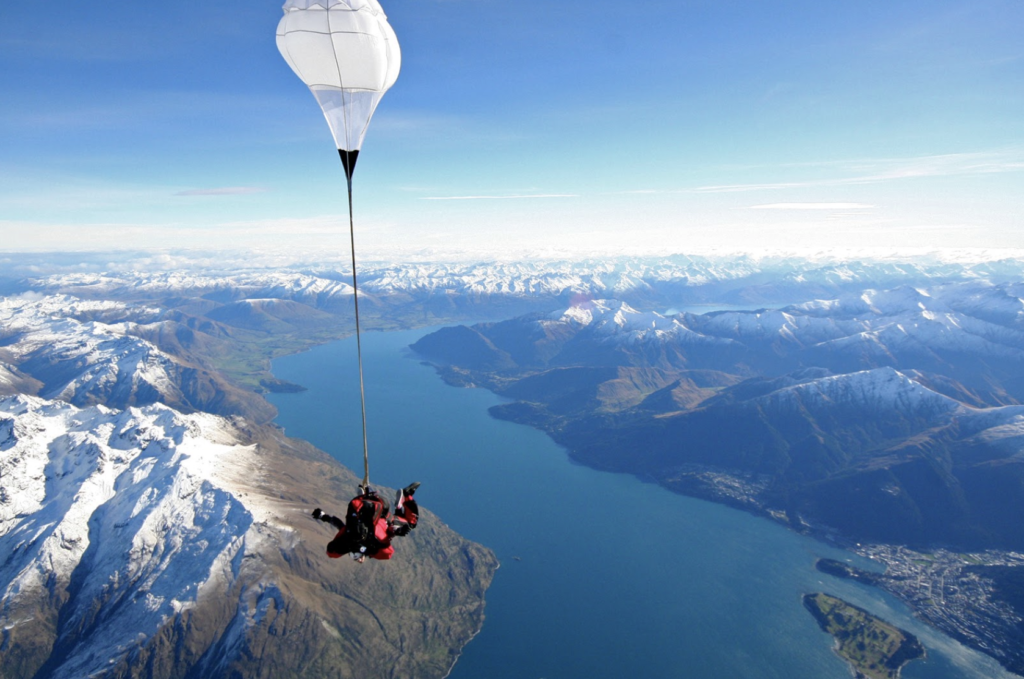 Skydiving
If skydiving is a once-in-a-lifetime bucket list goal of yours, you may as well tick it off in some of the most scenic landscape on Earth. Plummet from 15,000ft above the snow capped peaks surrounding Lake Wakatipu for 60 seconds before soaring through a deafening silence under a canopy down to the ground below. Pro tip: opt for the sunset jump.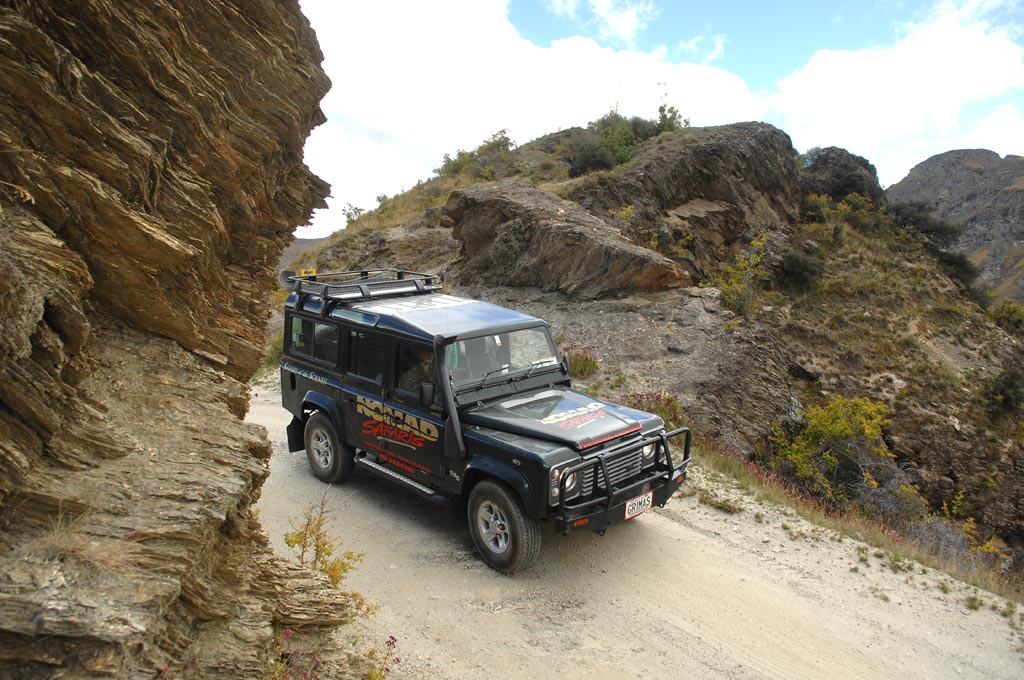 Off-roading in Defenders
The only vehicle that even comes close to the capability of a helicopter when exploring Queenstown and its rugged surrounds might just be the Land Rover Defender. Bash through the forests and rivers of Middle Earth across terrain so pristine that you'd think you were the first to ever discover it. Learn more here.
RELATED: Your Quickfire Guide To A Boys' Ski Weekend In Queenstown
This article is proudly presented in partnership with Destination Queenstown. Thank you for supporting the sponsors who help make Boss Hunting possible.
---
---