When Elements of Byron Resort & Spa opened almost four years ago now, it made a serious splash in the easy-going coastal town of Byron Bay.
The ripple effect of its ability to master a balance of luxury with relaxed seaside ambience has been felt across the country. It's quite a mission, no? To achieve luxury without pretentiousness, or to balance relaxation with such a meticulous offering.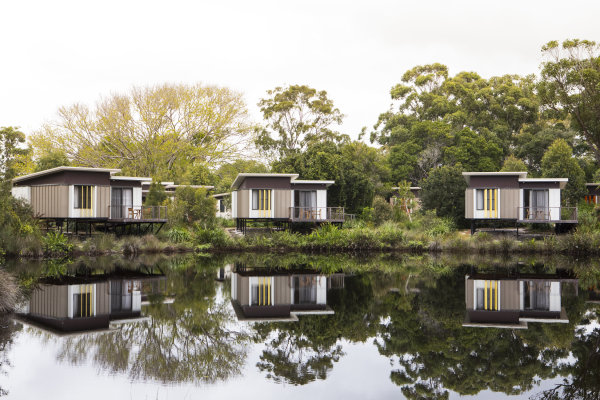 Found on the shores of Belongil Beach, Elements of Byron is a five-star standalone brand with 203 room in total, 99 of which are luxury two-bedroom villas perched on the banks of the estuaries or hiding within the rainforest of the town's outskirts.
Naturally, our abode for the weekend was of the latter example, an expansive dual-bedroom pad that was a stone's throw from the Adult's-only pool (we'll get to that in a little bit) and a short buggy ride from resort's main house.
It was private, it was quiet, and it boasted one of the most well-appointed amenities offerings I've ever come across for a self-sufficient, serviced apartment-style property.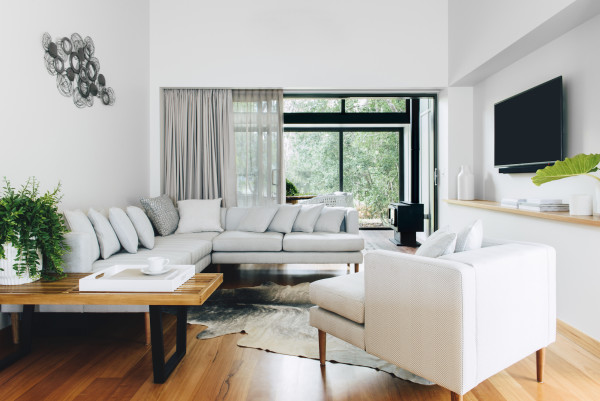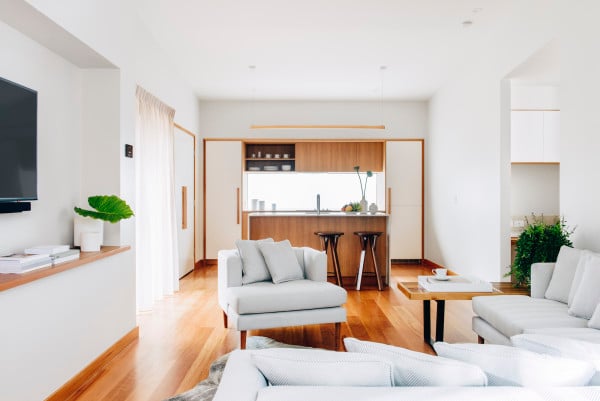 It's clear almost immediately after arrival that Elements of Byron embraces the surrounding nature to its advantage rather than attempt to overpower it, a motif that reigns true across the resort's mission towards sustainability. The villas are dotted around the massive property, linked by driveways similar to what you'd find in your classic Aussie caravan park. The nostalgia of your younger summer days is immediately recalled and then almost instantly forgotten as you slip into the aforementioned Adult's-only pool for a swim-up cocktail.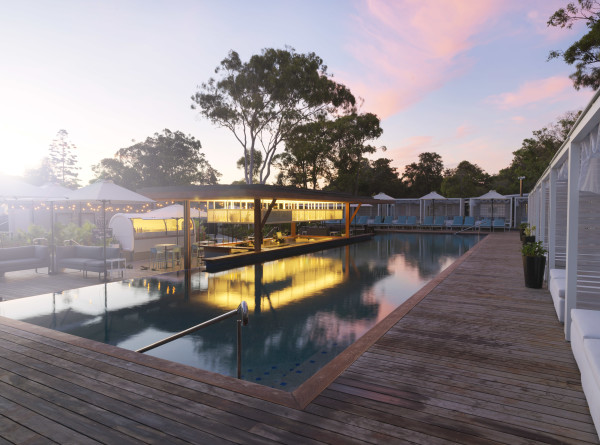 The 850,000-litre main pool just beyond the check-in area is impressive, but it's the watering hole 'Summer Salt' that's the real relief from both the heat and the splashing kids during peak holiday periods.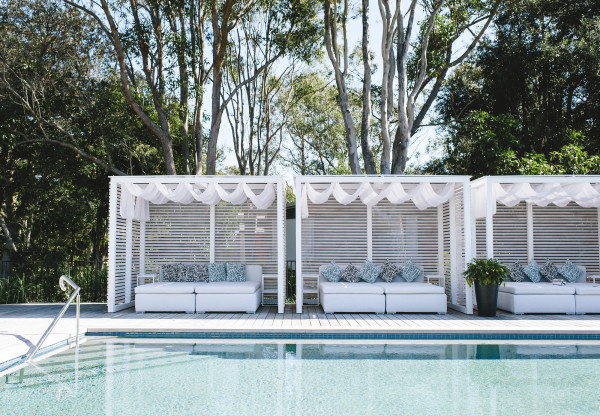 Massive cabanas line the water's edge, waiting for you to make them your home – either for a brief dip or the entire afternoon – the discretion is entirely yours. During the warmer months, those guests wanting to feel the sand between their toes can enjoy their weekend evenings at the Botanic Beach Club.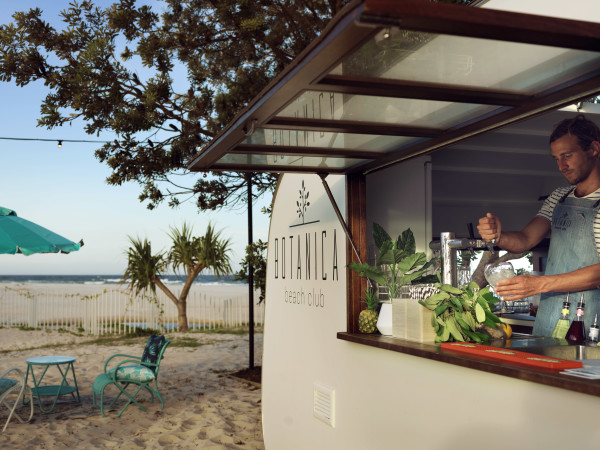 After the sun puts itself to bed for the day, we'd highly recommend those staying in-house for the evening to give the Azure Bar & Restaurant a proper nudge. You may as well have not stayed at Elements if you didn't indulge in the deconstructed strawberry cheesecake dessert.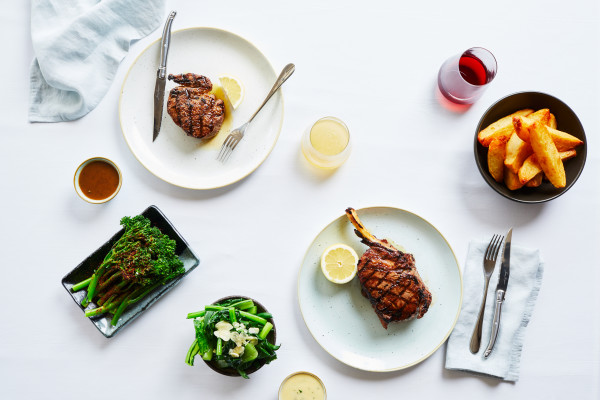 If you're prone to a little cabin fever, especially when the weather will most likely be on your side, a short 30-minute stroll along the beach will get you to the town of Byron itself. If that doesn't take your fancy, why not tick off a ride on the world's first-ever solar train? Running on the hour a stone's throw from Elements' front door, the old-school locomotive costs just $4 each way and will drop you off at North Beach station in the heart of town.
Wind down from a salty, surf-filled day with a soak in your freestanding bathtub that commands an entire patio within some of the villas. We ordered a selection of in-room eats before we got settled (the goat's cheese and honey pizza is a strong choice), as when we got out of the tub we didn't want to be going anywhere. You'll likely feel the same.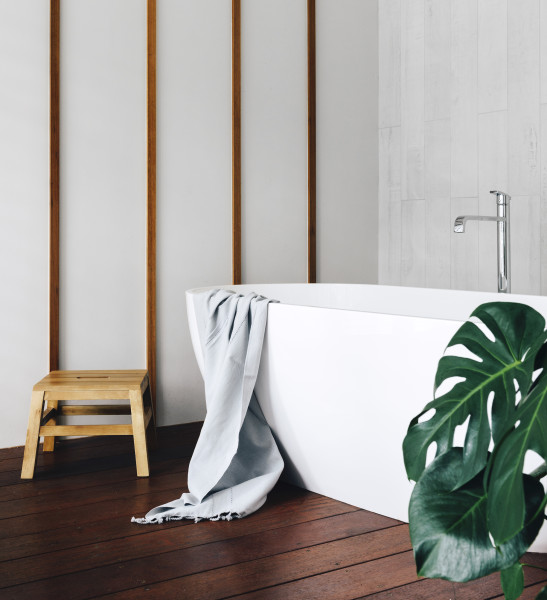 The bona fide pride and joy of Elements isn't one that you can put in a drop-down menu on a website or list in a room inclusions breakdown. The resort itself met my expectations, but it was honestly a combination of the service and friendliness of the staff with the amenities on offer that were the standouts of our stay.
If you needed it, it was there, if you wanted it, it was effortlessly found for you. Elements of Byron Resort & Spa achieves a unique balance that few destinations in the country can lay claim to.
From $650 per night, you can snap up your own luxury villa that meets one's expectations but isn't overbearing on your relaxed and quintessential Aussie beachside experience.
Head to elementsofbyron.com.au to book.
RELATED: Epic Byron Bay bachelor pads you can buy for the price of a Bondi unit