There's a grand hotel on the shores of Lake Como in the North of Italy, built in 1910 and designed to deliver on the "tireless pursuit of pleasure'. Over a century later, this 90-room hotel is still humming, maintaining near full occupancy all year-round, with entry-level rooms starting at €950 (AU$1,500) a night during peak season. This is the Grand Hotel Tremezzo, just a one hour drive from Milan.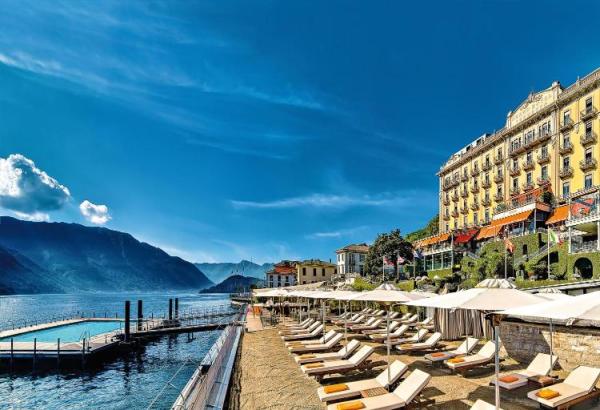 When we got the call to spend a few nights here, I was curious to see just what exactly it was that gave the Tremezzo licence to flaunt such spicy price-tags.
There must be some degree of diminishing returns when it comes to spending big on a hotel experience… just how good can one make a hotel stay?
Until Tremezzo, that was my initial thought too, but having now tasted 'La Dolce Vita' for myself, I want to give you an insight into what to expect when living the high life at the Grand Hotel Tremezzo.
1. World-class views
One of the heavy-hitting assets that Tremezzo boasts (and one that few other hotels can replicate) is the blaring panoramic views of Lake Como, with the backdrop of the Grigne mountains. With most rooms' balconies facing east towards the lake, waking up to 180-degree views of the sun peeling over the alps onto the still waters tends to give you the impression that this place is decent (to say the least). It's little surprise that the main eastern face of the first two floors of Tremezzo is kitted out with ceiling-to-floor glass windows to maximise prime viewing time.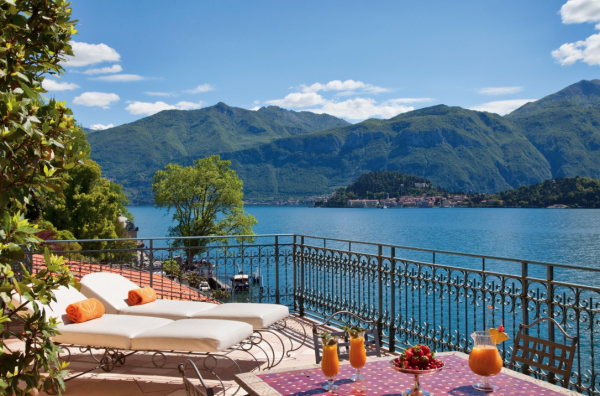 2. A decor that takes you back in time
I was told that staying at Tremezzo would feel like home. But it didn't feel like home at all – at least not one from this century.
This may sound corny, but the impact is real. Tremezzo is a home from another time. Elegant halls and grand staircases are lathered with plush red carpet, the walls are gold and the halls are filled with historical European artwork and gold-trimmed cabinets. It's this early 1900's Belle Epoque decor mixed with vibrant Italian glamour that gives the feeling that you could fit right into a scene straight out of The Great Gatsby or the Titanic.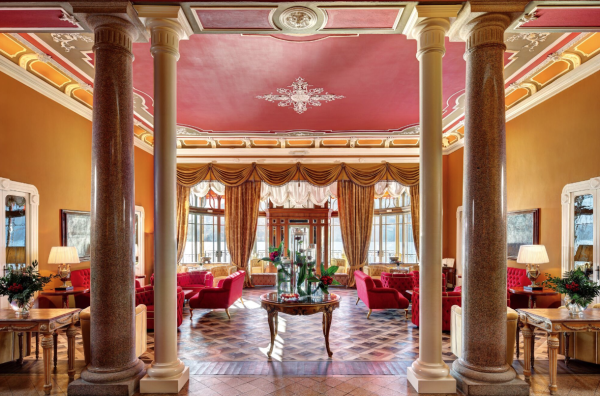 3. Rooms with finer touches of class
Rooms at Tremezzo, not including the separate Villas, vary in size from the 370-square foot Park View Prestige rooms to the 1200-square-foot Penthouse suite (with an absolutely massive balcony). I spent three nights in one of the Lake View rooms, offering a king bed, marble bathroom, maroon velvet armchairs, and a private balcony with lake views.
There are a collection of fine touches that also play their role in the overall experience. Leather-bound cases for the remote controls, for instance, and a jewellery case beside the bed and inside the safe. The lighting is soft, adding warmth and comfort to the rooms. Twenty minutes after my room service was delivered, I received a knock on the door just to make sure there was nothing else I needed to complement my meal. Classy.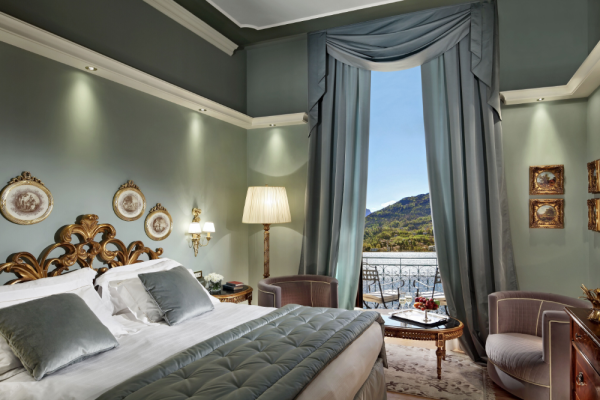 4. Three levels of spa
Expect your rooms to be stocked with crisp, white robes because you're encouraged to wear them when strolling through Tremezzo or when making your way down to Tremezzo's T-spa situated in the 18th-century Villa Emilia. The Turkish bath, Mediterranean steam room, Finnish sauna with lake views, ice fountain, and lounges in a dimly lit level of onyx-stone are all included in your stay at Tremezzo. Massages, arnica flower scrubs, plant-based candle massages, soft-butter facials, and other spa treatments are also available upon request.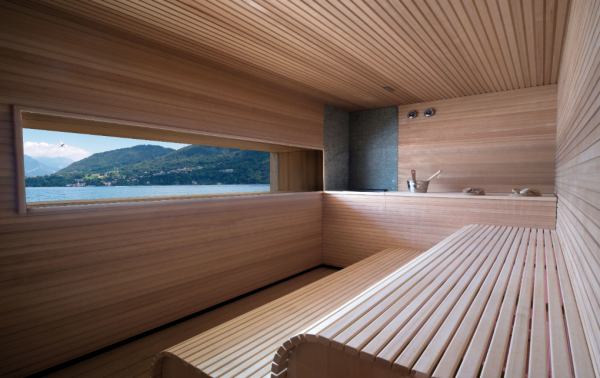 5. An indoor infinity pool and jet baths with lake views
Look at the picture below. I needn't say more.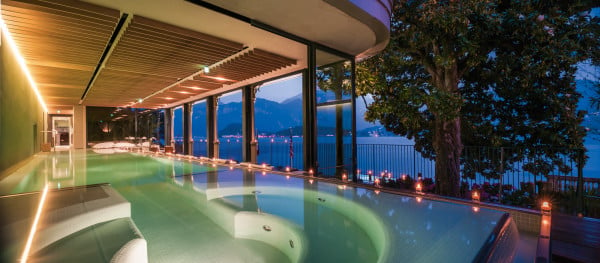 6. Facilities to cater every need
Think of a setting that would best accommodate your mood and you'll find it probably exists at Tremezzo. You can head towards the back of the property and read a book in the manicured Riviera style gardens or take a dip in the Flower Pool tucked in the palace park. At the front of the property, Tremezzo has its own private beach with white lounges and a floating pool with a bar and restaurant. There's a gym occupying a former three-storey traditional Italian residence right next to the spa centre, while five in-house restaurants and bars (with flawless room service) offer plenty of dining options.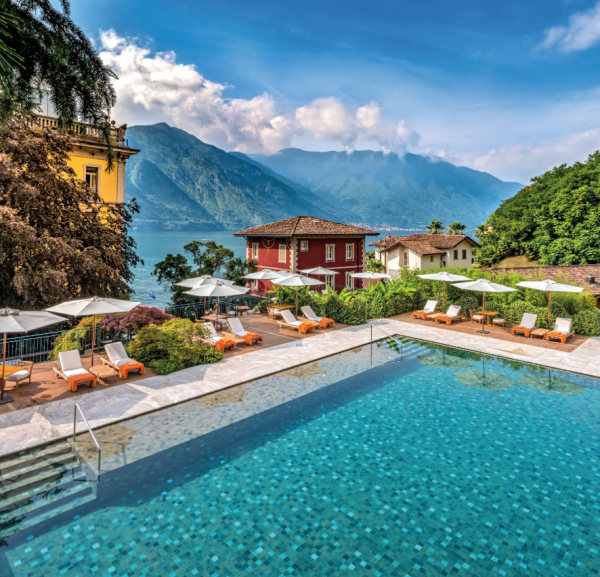 7. The crème de la crème of buffet breakfasts
Buffet breakfasts are the true breakfasts of champions – a luxury that Tremezzo has taken to new standards. In true Italian style, the hotel has one entire table dedicated to 13 different types of cheese, with wheels of buffalo mozzarella, brie, parmesan, and local aged cheeses. The buffet offers selections of cold-cut meats, bacon, eggs, hash browns, freshly baked pastries, fruits, juices, cakes, coffees, veggies, everything else you could possibly think of and, of course, all to be enjoyed with lake views.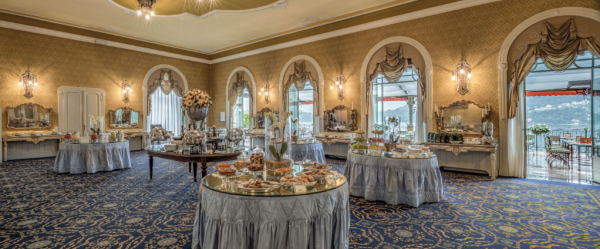 8. A jovial greeting from every staff member you encounter
One of Tremezzo's more subtle plays (and one that is quite easily overlooked) is the genuinely friendly greeting all staff give to guests. Be it the gardeners, concierge, waiters and maids, everyone acknowledges you each day with a warm greeting, without any undertones of worry that it might disturb the guest. This surprisingly refreshing gesture made me feel very welcome during my stay.
9. The ability to seriously upgrade your accommodation
If the elite Belle Epoque luxury of the Grand Hotel Tremezzo somehow just doesn't quite cut it for you, you can step it up a notch and have some extra privacy by exclusively booking out either the Tremezzo-owned 16th-century Villa Sola Cabiati or the newly acquired 18th-century Villa Passalacqua. For Villa Sola Cabiati, a cool €12,000 (AU$19,000) a night during peak season (only €7,000 during off-season) will mean the once aristocratic, six-suite residence with fully dedicated staff will be yours. Now that's living.
The team at Tremezzo treated us to a spectacular evening, hosting an elegant candle-lit, opera-backed, four-course dinner in the marble-laden front foyer of Villa Sola Cabiati – as you could imagine, this was something special.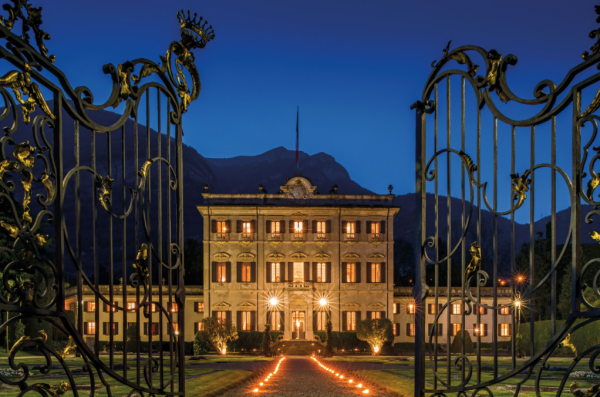 10. The only restaurant in the world that serves the Marchesi dishes that revolutionised Italian cuisine
The late Gualtiero Marchesi, said to be the founding father of modern Italian cuisine, dreamt of opening his own restaurant at Tremezzo. For the Tremezzo's 110th season, the hotel opened La Terrazza Gualtiero Marchesi, the only restaurant in the world to serve Marchesi's iconic dishes. These dishes will blow the mind of any foodie, with the chance to explore plates ranging from Rice with edible gold and saffron, a veal fillet with foie gras and black truffle Gualtiero Marchesi-style, or monkfish on cuttlefish and spicy tomato sauce, and plenty more.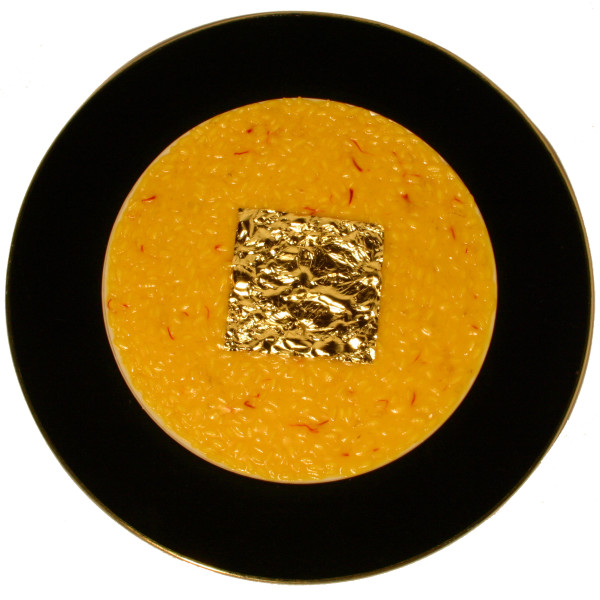 It's this combination of views, service, facilities and decor at Tremezzo that has allowed it to develop a powerhouse reputation whilst creating a remarkable experience for its guests across the decades.
My stay at the Grand Hotel Tremezzo was flawless, luxurious and extremely comfortable. Room rates, which you'll find listed below at their most achievable, typically increase during peak season (European summer).
While these prices per night might be high (and your expectations should be too), guests will get a glimpse into the supreme experience that this Grand Hotel has clinically refined and offered to the world's elite over the past 110 years.
Park View Prestige rooms from €442
Park View Deluxe rooms from €519
Lake View Prestige rooms from €553
Lake View Deluxe rooms from €697
Historic suites starting prices range from €808-€2,350
Rooftop suites starting prices range from €850-€3,910
Villa Sola Cabiati from €7,000
For more information visit grandhoteltremezzo.com or follow them on Instagram @ghtlakecomo.