Six new luxury hotels have opened in Brisbane in the past year. They all come to market with a self-professed unique flavour, promising an exclusive approach to short-term accommodation, but it seems as though 'boutique' is slapped on anything with a funky colour scheme these days. With an open mind, we strolled down to the banks of the Brisbane River to investigate whether Art Series' fresh flagship has enough sleek touches to woo a tough crowd.
Named The Fantauzzo Hotel (after acclaimed Australian artist Vincent Fantauzzo), Brisbane's newest hotel is also its best located. The six-storey cliff-lookalike straddles a curve in the river bank directly below the Story Bridge, nailing down an unrivalled water's edge vista of the CBD. It's hard not to feel like a king as you open the curtains in the morning to be greeted by Brisbane's finest visuals (if a king had bespoke Art Series Hotels slippers on and a cup from the in-room Nespresso machine in hand).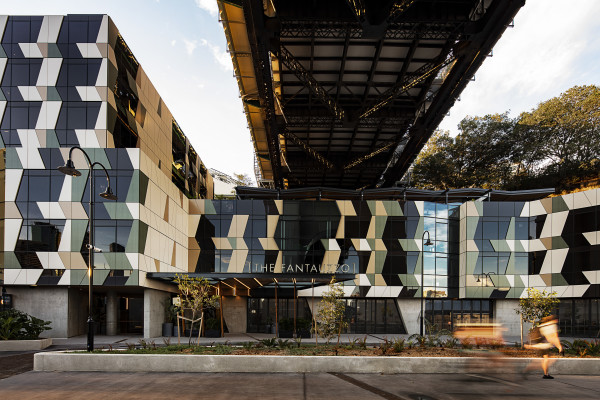 The hotel itself conforms to a refined, dark scheme of design. Rooms and hallways are doused in matte black and greys, accompanied by a rogue green or gold touch on focus items. The shaded palette works well to complement the view, and almost encourages one to reflect outward to the river for light and entertainment. Keeping with the Art Series mantra, Vincent Fantauzzo's pieces adorn most walls in the building. Being a four-time Archibald Prize winner, Vincent's work is certainly impressive but assumes its place without being detractive.
---
---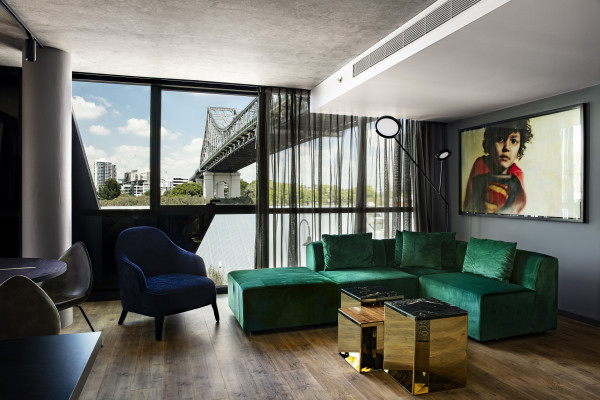 Room options start from the base level Studio Suite, which faces the cliff (seems to defeat the purpose) and will set you back around $250 per night. Moving up the range sees rooms moving to the riverside and increasing in price as space and views improve, with the Deluxe Balcony Riverview ($400 per night) being the pinnacle. Our money would be on a Deluxe Studio Riverview ($359 per night), which is fantastic value for the spaciousness and view.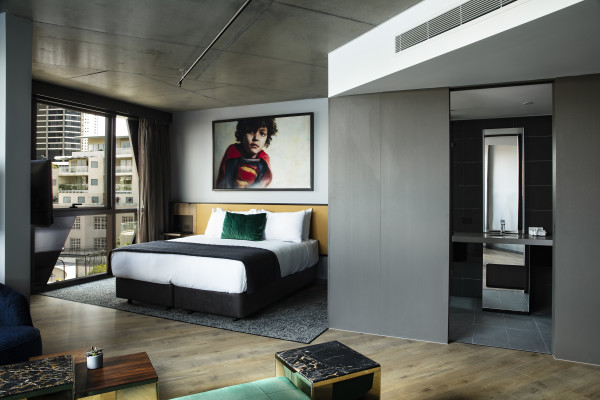 Despite my infatuation with the room, I realised that the sheer amount of action taking place around the hotel meant I wouldn't be spending much time in the plush king bed. Nestled amongst the action of the Howard Smith Wharves precinct, guests will find a joyous selection of venues on their doorstep in the form of Felons Brewery, Mr Percival's (a cocktail bar), and Greca restaurant. Before you get too fired up to explore, though, I'd suggest keeping things in-house first by visiting The Fantauzzo's pool bar – Fiume – which sits as a classier offering elevated above the precinct's action. Also worth a look-in is Polpetta, the hotel's Italian-style restaurant serving breakfast, lunch and dinner.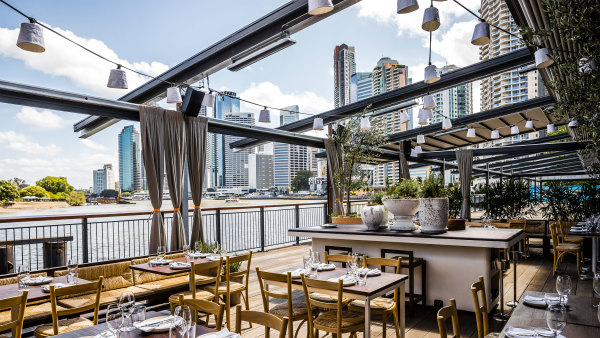 It seems as though the rooftop pool was designed specifically to nurse a food and drink coma caused by visiting all of the above places over one weekend. A row of lounges traverses a wooden deck parallel to an infinity-edge pool, giving a sense that you're relaxing in the sky above the river. For those inclined to sweat the sin out, a well-equipped gym is found on Level 1.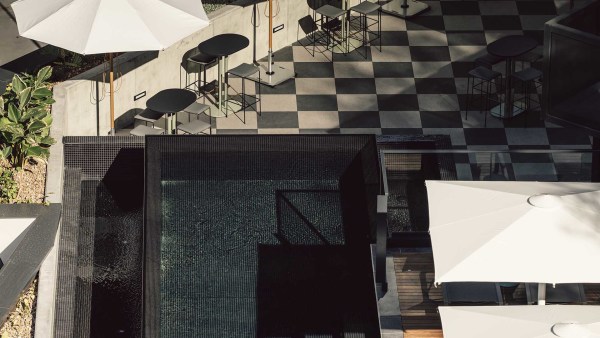 We did find the hotel experiencing some teething issues, such as the light inside our closet refusing to turn off. In terms of design flaws, the bedside tables are only large enough to hold a phone and glass of water, so a laptop or book needs to go on the floor. The room was well insulated from sound, but we still found noise from revellers at the precinct below creeping in despite us being on the top floor.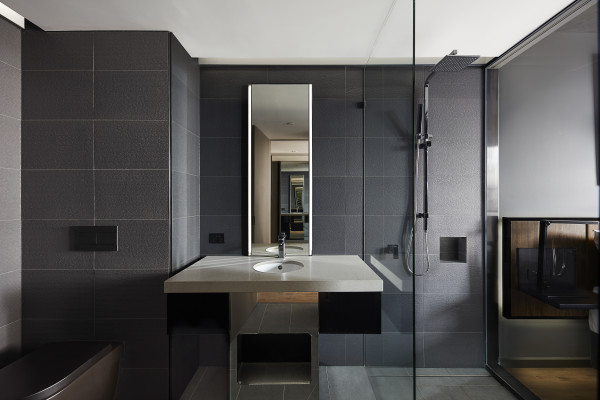 My intuition tells me that The Fantauzzo's design and essence will retain their appeal over time, whilst some of its rivals, with a more gimmicky approach to netting guests, will lose their shine in years to come. Overall, the hotel presents an impeccable package that is hard to look past: well-appointed rooms, a killer location, a rooftop pool, quality service, and a spot on the booking sheet for around $300 should have your attention. Art Series have given the hotel a real identity and purpose that offerings by the big hotel chains appear to be missing – it has a bit of a soul.
The Fantauzzo Hotel is a prime option for a Brissie weekender or a business overnighter and I'd strongly recommend giving it run.
UPDATE [05/01/22]: The Fantauzzo is no longer an Art Series Hotel. It had been sold to Crystalbrook Collection and has been rebranded as Hotel Crystalbrook Vincent.
---
---