Having recently returned from Shanghai, it's safe to say China's largest city has something for everyone. With a population of close to 25 million people and home to China's thriving financial district, Shanghai is a spectacular city attracting people from all walks of life.
Historic sites and ancient temples merge with modern architecture and massive shopping malls in this densely populated metropolis. While it's great to wander the streets and explore everything on offer, to get a real feel of just how big and spectacular Shanghai is, it's best seen from above – and there's no better way to experience the illuminating views of a city than from a rooftop bar. Having visited quite a few on my trip, here are my picks for the coolest rooftop bars in Shanghai.
JZ Latino at Renaissance Shanghai Yu Garden Ho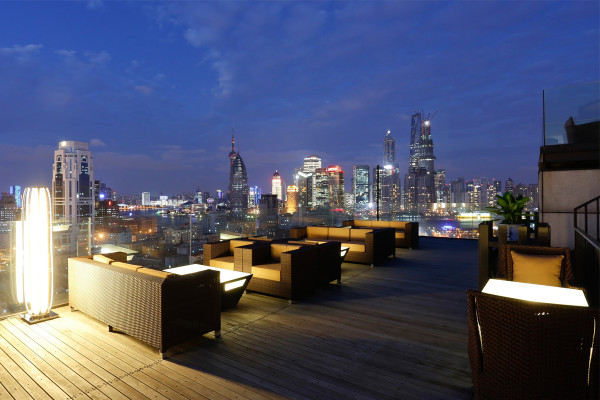 As the name suggests, JZ Latino is one of Shanghai's most respected Latin-themed bars. Perched on the roof of the Renaissance Shanghai Yu Garden Hotel in the heart of the old town, JZ Latino offers breathtaking views of the city in friendly surroundings with a Latino soundtrack. Along with serving a solid selection of local and imported beers and wines, JZ Latino also conducts weekly activities including salsa and swing dance parties.
---
---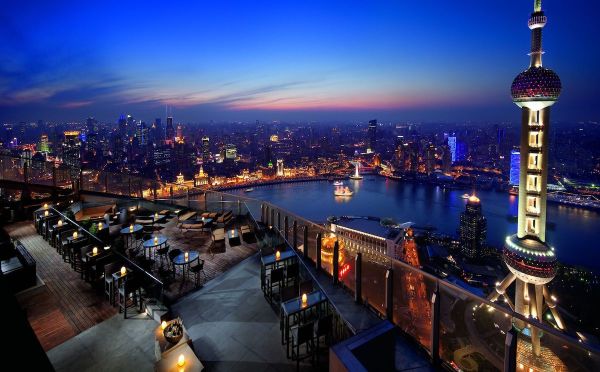 Daga Brewpub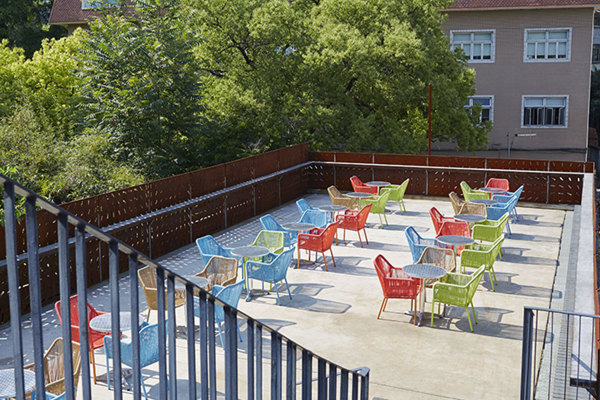 While it doesn't offer the breathtaking views of some of the other rooftop bars on this list, Daga Brewpub more than makes up for this with the quality of booze on offer. One of the few craft beer pubs in Shanghai, Daga Brewpub has a very hipster feel to it thanks to the retro furnishings and chill vibe. It also has one of the biggest selections of Chinese craft beer in the entire city. There are 18 taps that rotate each month with different beers and a great menu featuring pub food classics like burgers, nachos and pizza.
100 Fuxing Xi Lu
TOPS at Banyan Treetop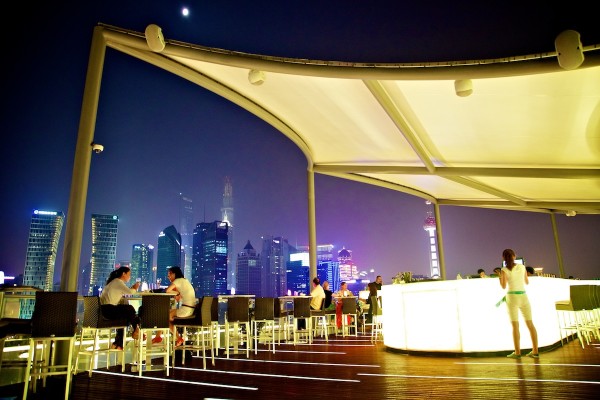 Perched on the 13th floor of the luxurious Banyan Treetop resort style hotel, TOPS features a large terrace area providing unrestricted views of Shanghai. A large round bar takes centre stage with a focus on modern cocktails and Spanish tapas. DJs spin chilled house tunes in the evening and there are soft sofas available if you're looking for a romantic vibe.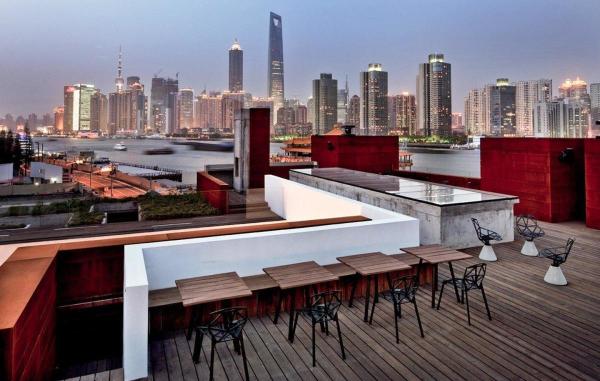 The Captain at Captain Hostel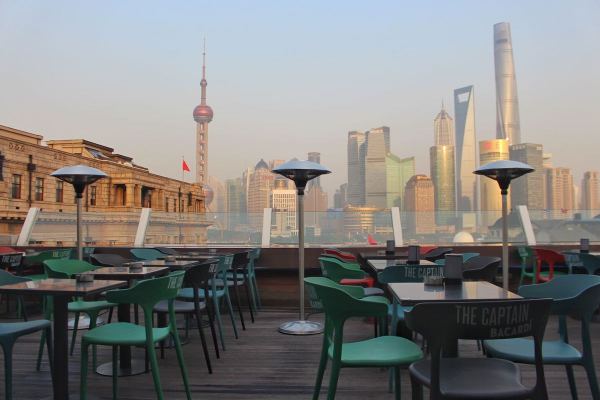 You might be surprised to find a hostel rooftop bar feature on this list, but once you've visited The Captain you'll understand why. Recently refurbished and looking more like a sophisticated hipster haunt, The Captain combines awesome views with cocktails from a well-schooled mixologist and food prepared by a Michelin chef. Great for a few quiet drinks during the day, The Captain goes next level in the evening thanks to a crowd attracting both travellers and locals.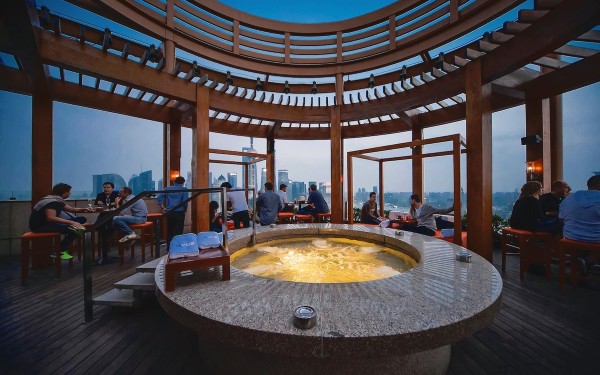 La Terrazza at Bulgaria Hotel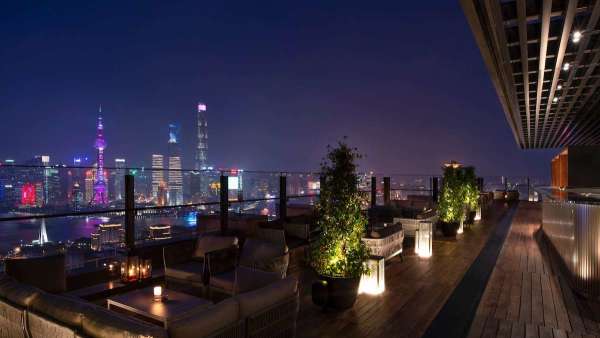 While you might not be able to afford a stay at the Bulgaria Hotel (the average price is around 900 bucks), you can certainly take the time to check out the impressive rooftop bar. At 48 floors above street level, La Terrazza is inspired by the Italian Riviera and features teak decking, comfortable armchairs and curtained cabanas for those who want some privacy. The design is minimalist yet stylish and provides a wonderful view of the city. Be sure to order the bars signature cocktail, the 'Bulgaria', a dreamy mix of gin, Aperol, pineapple juice, orange juice and lime.