For many of us, our next international trip will be the first in a while. For a few reasons, this only makes the prospect of crossing timezones and enjoying new sights even more exciting, with our fingers collectively crossed that it becomes a reality sooner rather than later. If Singapore is on the top of your list of destinations, the spectacular city has some of the most diverse nightlife you're ever likely to have encountered, truly offering options for everyone.
Whether it's parking yourself at a sky-high cocktail bar, sweating it out at a spin class or indulging in sustainable nibbles, you'll understand how Singapore's nightlife ritual has been reimagined to fully engage all of your senses. So without further ado, let's take a closer look at half a dozen of our favourite spots in the Lion City.
RELATED: Your 24-Hour American Express Platinum Guide To Singapore
---
---
---
Putting Your Pedal To The Heavy Metal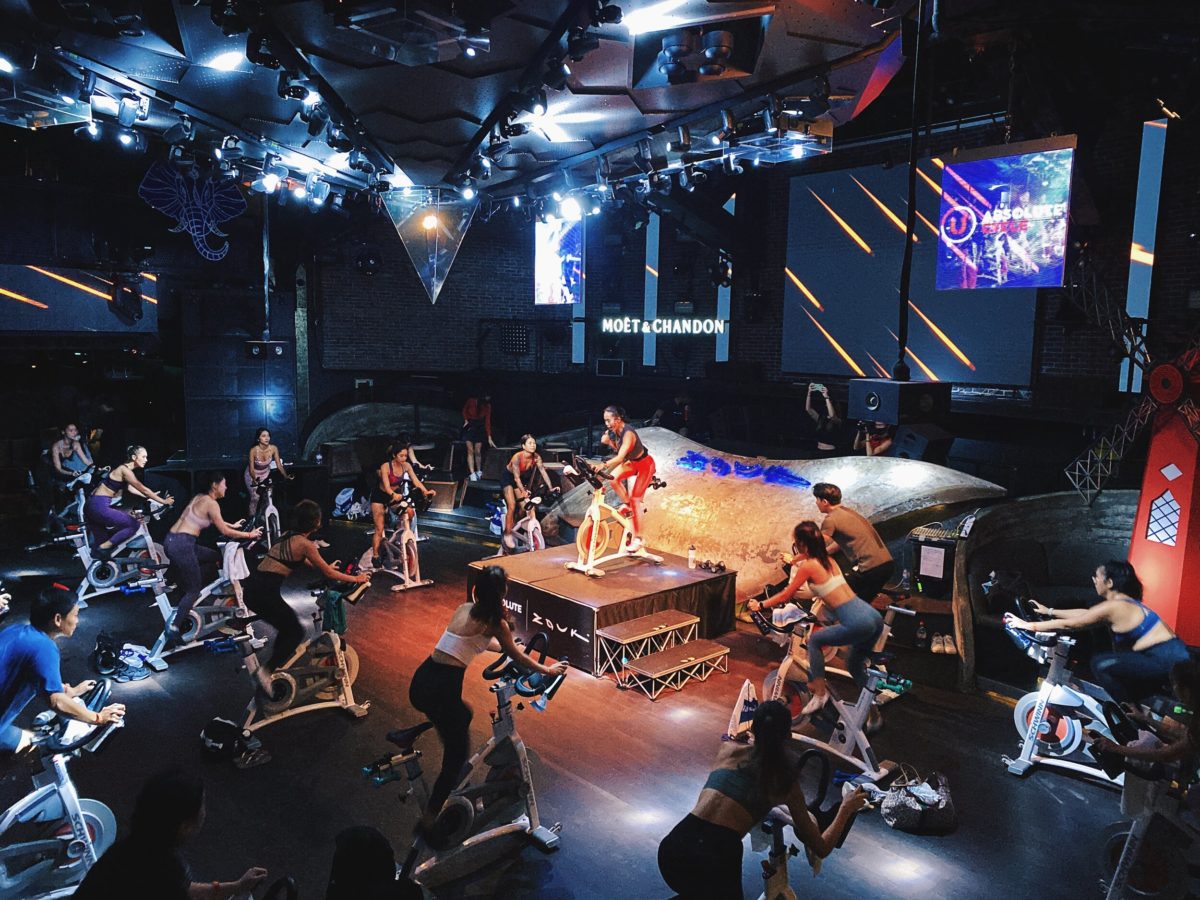 If you're itching to burn off any holiday calories, head over to Clarke Quay. Zouk Nightclub has partnered with Absolute Cycle, Asia's leading Rhythm Cycling Studio, to provide a spin experience that will get your heart rate right where you want it. The expert instructors run a 45-minute multi-sensory session inside one of Singapore's largest nightclubs. Afterwards, you'll be able to enjoy the drinks bar, which serves chilled isotonic drinks, iced water and delicious juices to reinvigorate you after the workout. Work as hard as you play and book your classes at Absolute Cycle x Zouk before strapping in.
---
Take In A Movie At The Zouk Cinema Club
Also at Zouk, this over-18s entertainment is on every Friday and Saturday night which has taken over the dance floor with all of its special effects wizardries. It's an intimate experience with limited seats so be sure to make your reservation for their movie nights and reward yourself with some designer popcorn, champagne and cocktails.
The décor matches the film's theme, so you could easily find yourself in a cobbled Parisian streetscape watching Moulin Rouge. These are just two of the many ways that Zouk has stayed ahead of the curve in the pandemic with mainstream nightclubbing temporarily on hold.
---
Discover A Mind-Blowing, Futuristic Bar In A Former Convent School
Step inside a time capsule at Chjimes (pronounced 'chimes'), located in the heart of City Hall, which was once the Convent Of The Holy Infant Jesus Middle Education School. You'll discover the extraordinary Analogue Initiative with its 3D-printed countertop, fashioned from 1,600 kilos of recycled plastic bottles which seem to flow around the building's columns.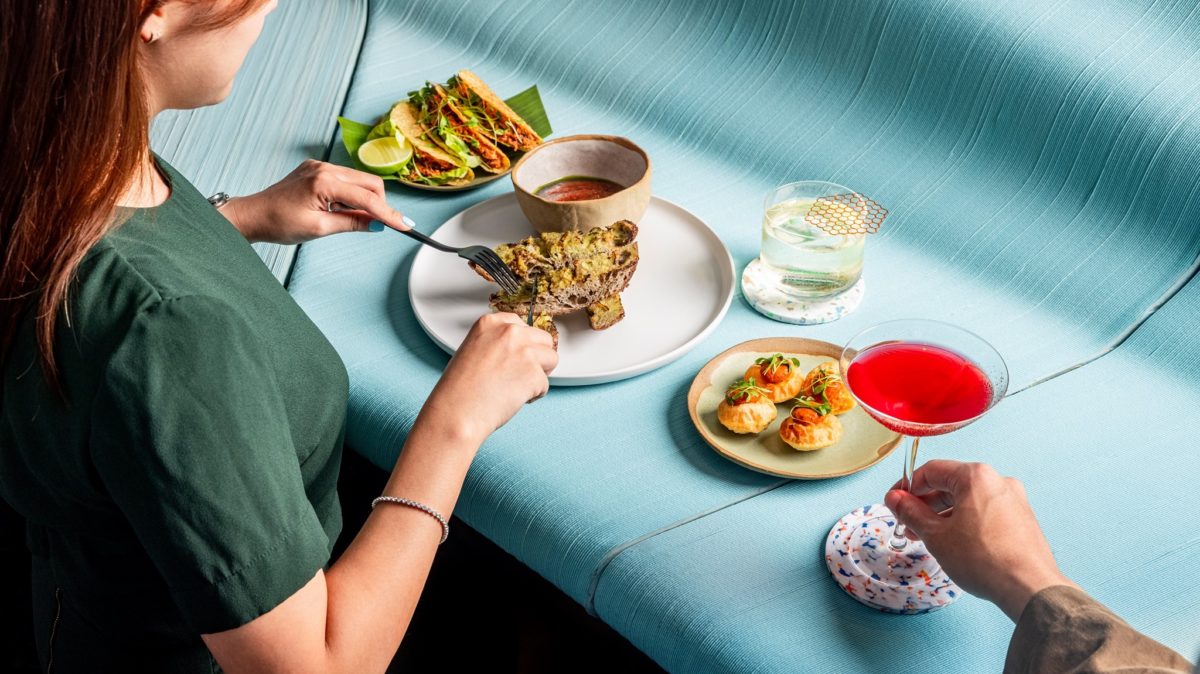 Launched by the award-winning Vijay Mudaliar of Native, Analogue boasts an entirely plant-based and sustainable menu. Sit at a table, which was crafted with mycelium – a form of fungus – and enjoy your drink with nibbles while knowing that everything within the space has a minimal environmental impact.
---
Sip A Cocktail At Sago House, Rated One Of The 50 Best Bars in Asia in 2021
Located in Singapore's Sago Street in Chinatown, Sago House was set up by three industry heavyweights including Desiree Jane Silva, Jay Gray, and George Abishek during Singapore's lockdown back in 2020. It redefines hip with its handmade, upcycled walls, a mural by Distort Monsters (an artist from the Philippines), and an inspired cocktail menu that always features six classic cocktails. The actual drinks, however, depend on the availability of ingredients in the local markets and generally change on a weekly basis.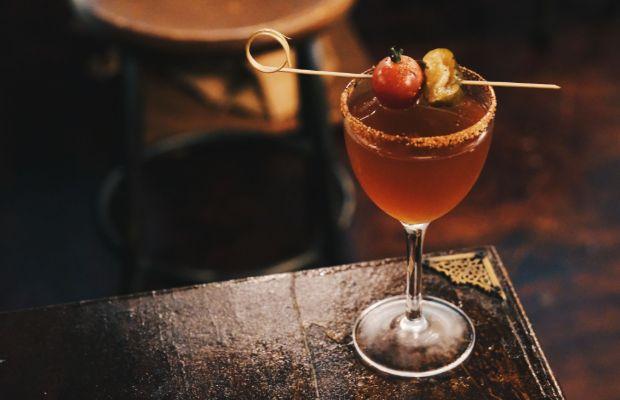 If you get the chance, you must try the Don't Go Bacon My Heart imbibement – of bacon-washed mezcal combined with tequila and root beer. Further pig out on a bar snack of Curried Mac & Cheese, which is a surprising taste sensation from this trio of experienced hospitality entrepreneurs.
---
---
---
Would You Like A View With That?
Chuan By Nutmeg, on the 60th floor of the UOB Plaza, is by the team behind Singapore's award-winning cocktail bar, Nutmeg & Clove. Led by Colin Chia and mixologist Joshua Pang, the bar offers classic and tea-infused craft cocktails, with modern Sichuan and Cantonese bar bites. With its sky-high eyrie, this 30-seat bar feels luxurious and indulgent as you take in the amazing view of Singapore below. And if you're feeling extravagant, you can then visit the Chinese fine dining restaurant, Si Chuan Dou Hua, right next door.
---
It's experiences like these in a reimagined Singapore that go far beyond the traditional tourist spots to encourage you to immerse and explore. Be spoilt for choice and enjoy a fresh take on the nightlife of Singapore.
This article is proudly presented in partnership with Singapore Tourism. Thank you for supporting the brands who support Boss Hunting.