If Hong Kong Island's frenetic, vertically imposing landscape may be likened to an ecosystem then the Four Seasons is surely its most arterial biome. On the doorstep of not one, but well over a dozen important urban landmarks, this world-renowned luxury hotel – written about with breathless enthusiasm by everybody from Forbes to Condé Nast Traveler – has been delighting well-heeled VIP types for more than a decade.
Amid the downturn and uncertainty of the post-protest COVID era, Four Seasons APAC seized the opportunity to embark on a very substantial (and in hindsight, timely) "transformation" of its Hong Kong property: beginning with a total refresh of the 399 on-site suites and guestrooms; the addition of two F&B concepts; and a touch-up of the hotel's majestic if ever-so-wisened public spaces.
Fortunately, that was all time and money well-spent. Thanks to an expertly calibrated blend of service, location, timeless luxury and unique dining options, Four Seasons Hong Kong remains a category-defining product – that rare gem of a hotel where would-be White Lotus guests and market-making corporate execs shall both come away equally satisfied.
Read our full Four Seasons Hong Kong review below.
Four Seasons Hong Kong Review – Contents
---
Location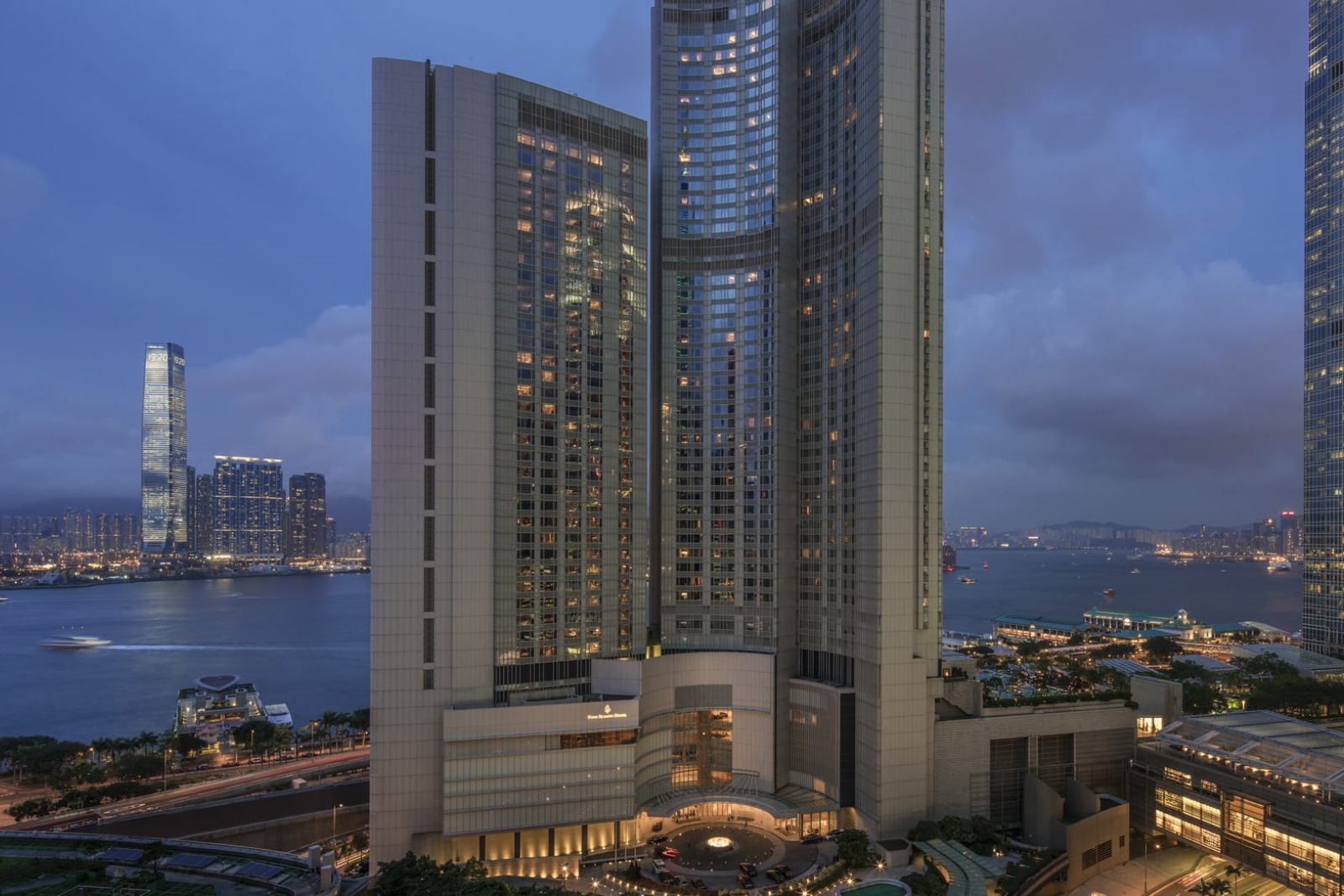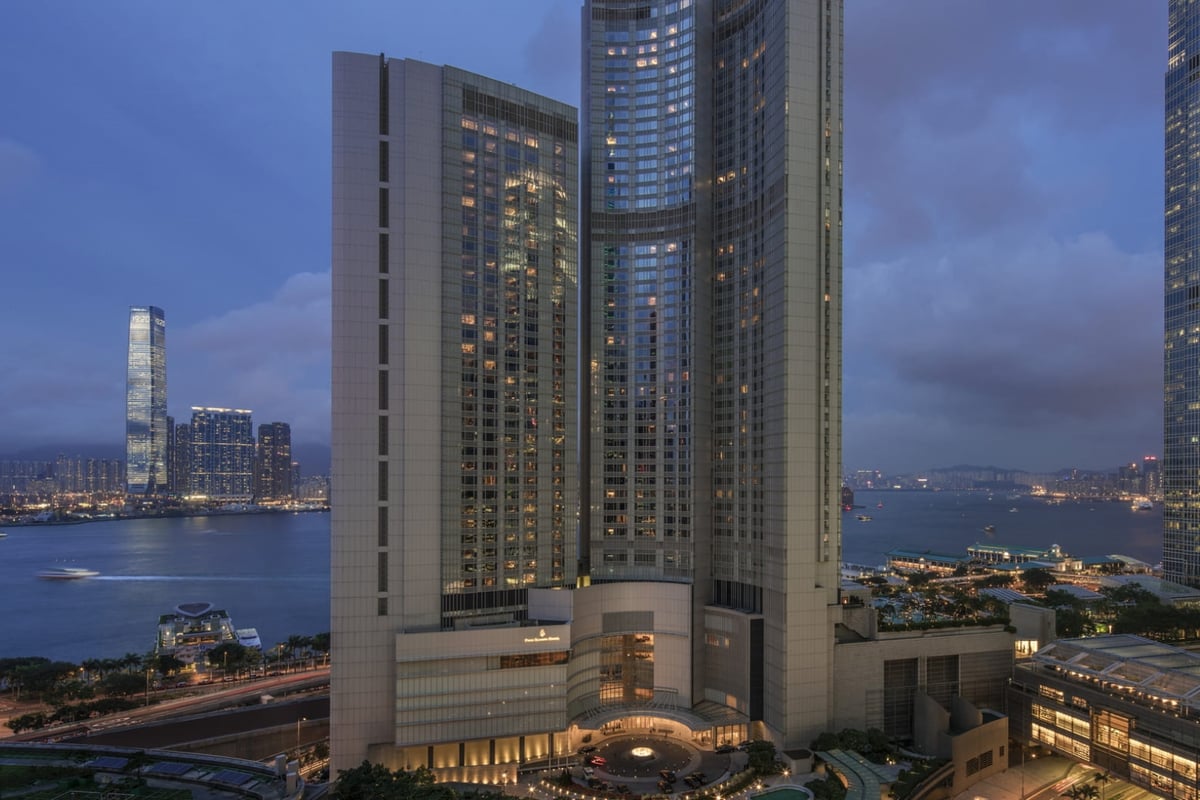 Perhaps more so than any other international mega-city, when it comes to Hong Kong, it's all about 'location, location, location'. On that front, Four Seasons has always possessed an unfair and enviable advantage. As I alluded to right from the get-go, the hotel is within earshot – as if by witchcraft – to nearly every destination that will be of importance for executive travelling in Hong Kong.
As part of the broader ifc development that is at the beating heart of Central, guests are able to gain direct access to the city's essential MTR and Airport Express trains; whereas a host of luxury retail – including the sprawling, multi-tiered Lane Crawford department store – rests just across the threshold.
Widening the net ever so slightly, the Star Ferry piers and Hong Kong Stock Exchange are about a five-minute walk; while a fastidiously maintained overhead walkway (running parallel with Connaught Road West) gives seasoned visitors a breezy route to the Macau Ferry Terminal. Why fight traffic in the CBD, when you can glide above the fray?
---
Design & Aesthetic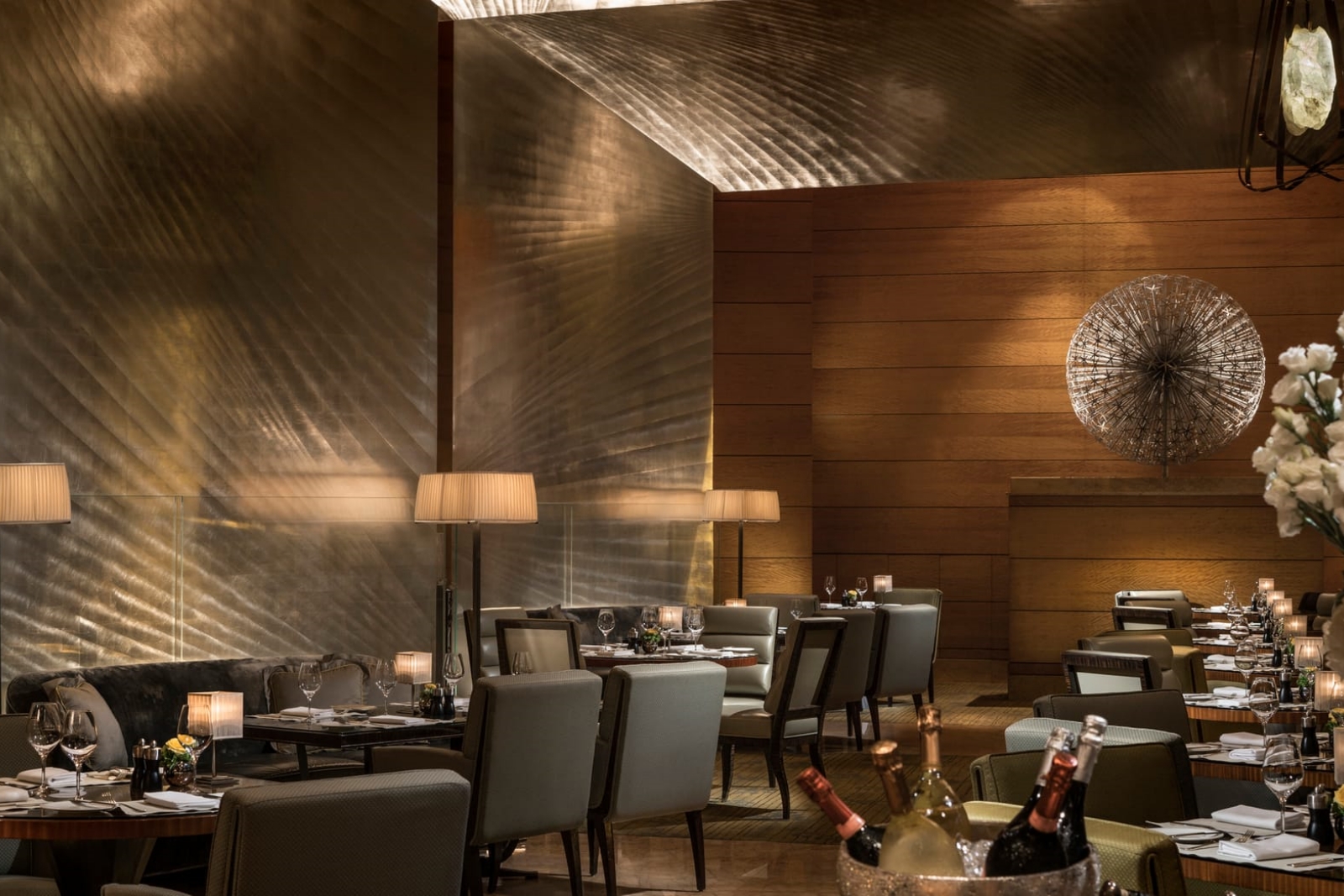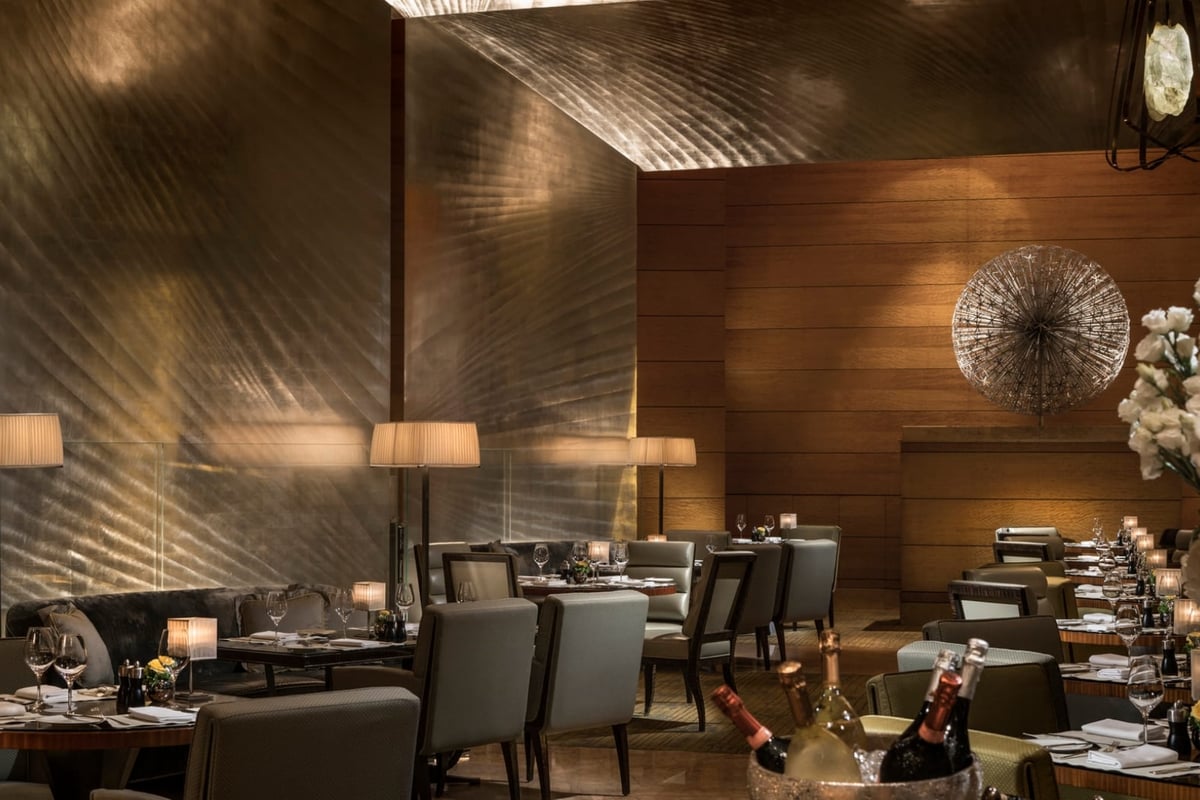 Even after Four Seasons Hotels' exhaustive, property-wide "transformation" (one that has been rolled out in multiple phases since early 2021) there's no mistaking that the Hong Kong location has seen its fair share of footfall over the years. In spite of that, Four Seasons fights its age with an abundance of charm and dignity: using the brand's characteristic 'timeless' luxury aesthetic to airbrush the wear and tear that comes with being one of the +852's beloved meeting places.
In the main lobby, the new Gallery lounge & café offers a composite of the hotel's many recently refreshed looks; and expertly complements the grandiose scale that has always been so much a part of Four Seasons' DNA. Yes, there's more polished metal and installation art than regulars over the past 10 years might be used to; but the many triple-height ceilings, mirrored surfaces and wooden accents in flecks of beige, blonde and taupe remain. Best of both worlds, really.
---
Rooms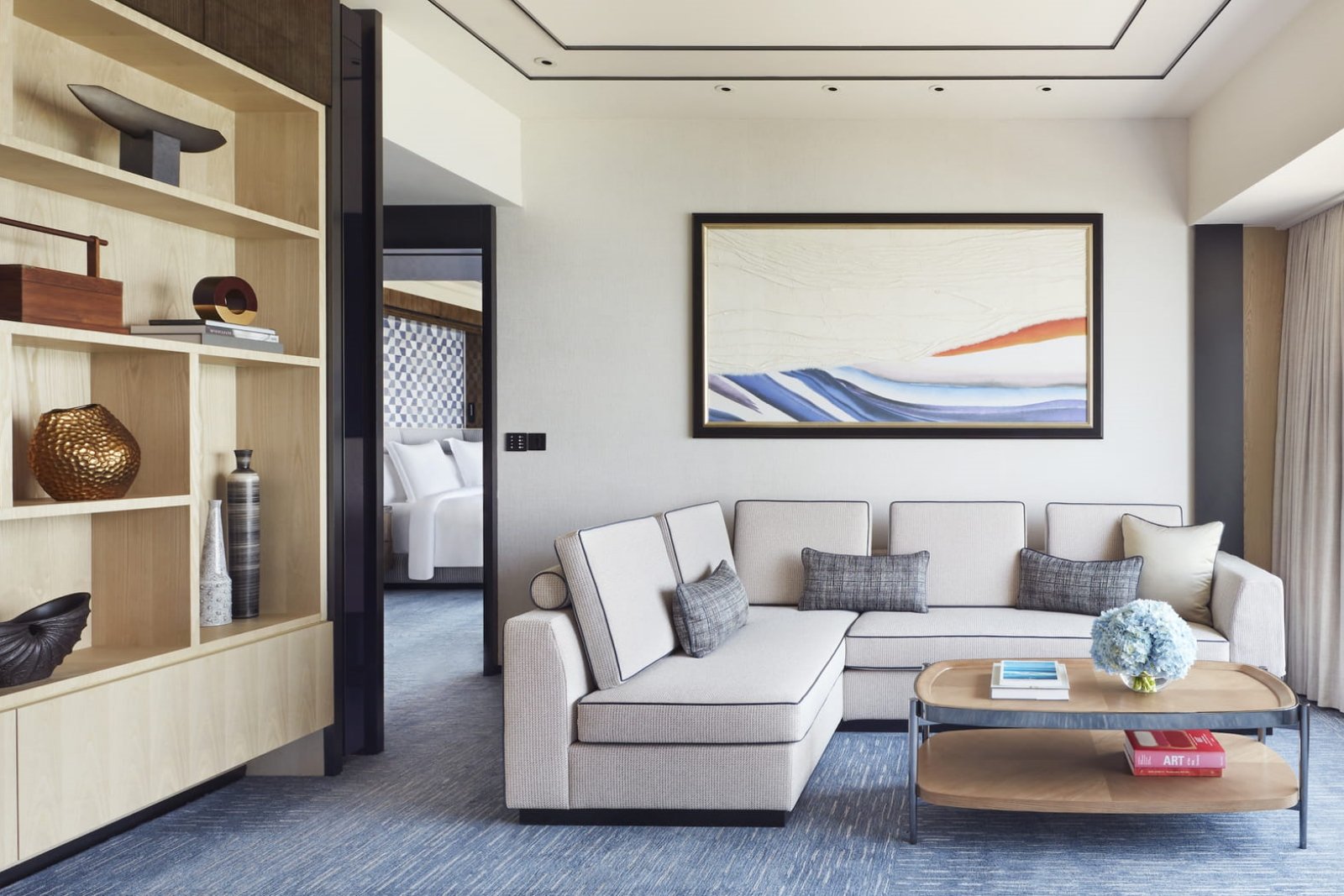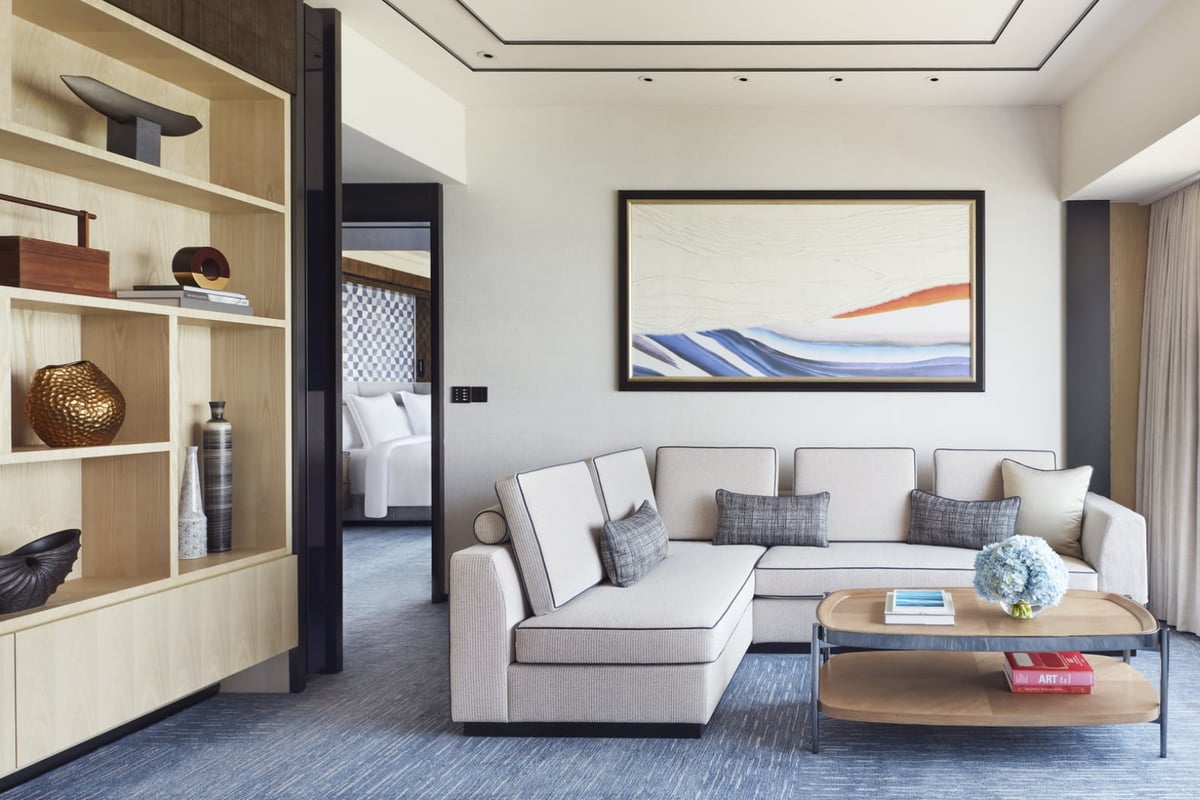 It's only when you're properly checked-in and the bags have been dutifully whisked away that the sensation of something transformative creeps in. On guestroom floors, the majority of the hotel's 300+ private spaces have all been newly renovated – bridging the divide between each room's formerly grandiose classical aesthetic and this sleeker, quieter outlook that takes every advantage of its elevated waterfront setting.
For the purposes of this story, management put me up in one of their box-fresh suites with a "Superior Harbour View". The category's peripheral layout offers up plenty of 'oh snap!' moments that fuse A-grade creature comfort with fixtures informed by "vernacular Chinese architecture". It's the good old 'superyacht interior' angle – in this case embellished with a few oblique nods to classic Cantonese motifs.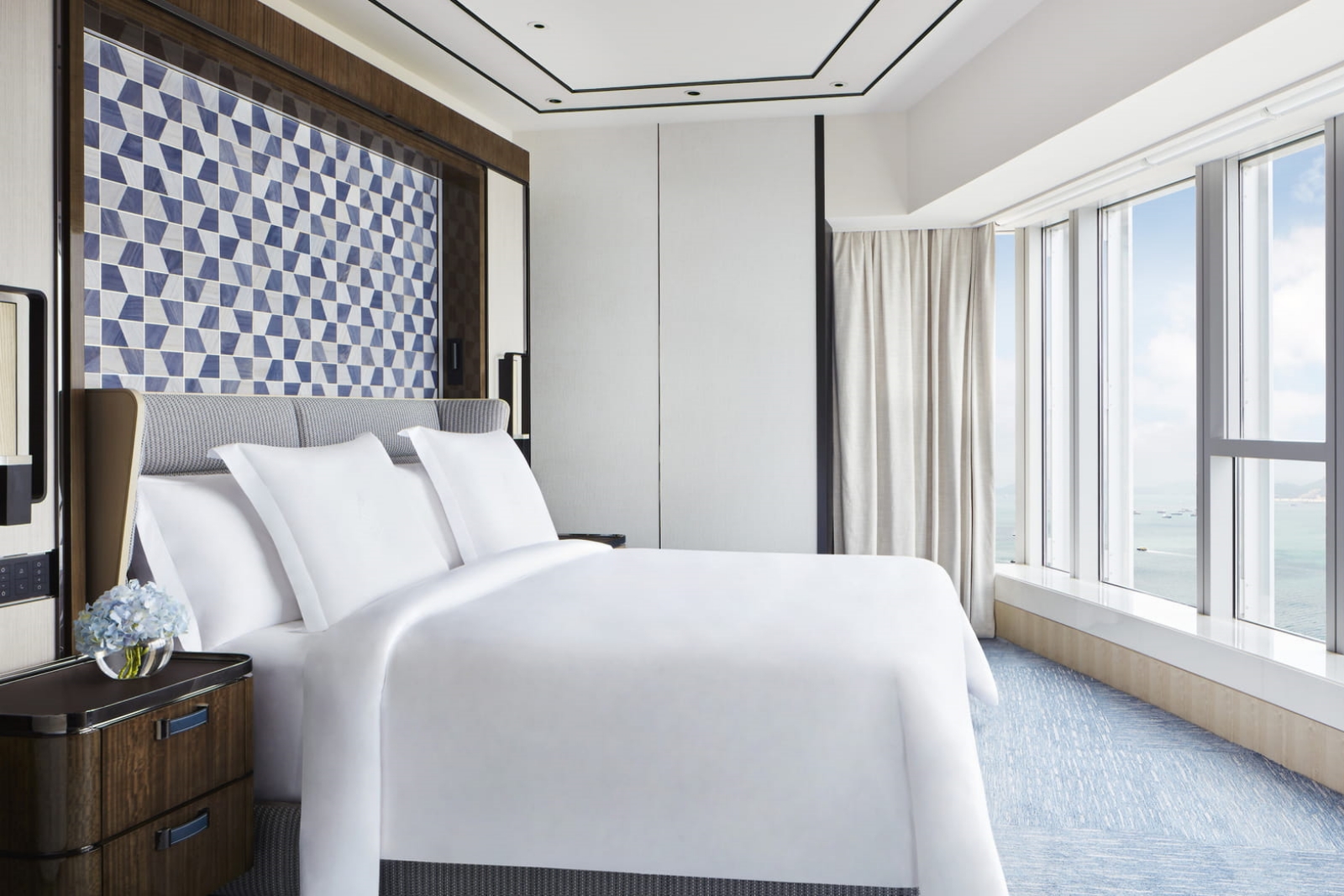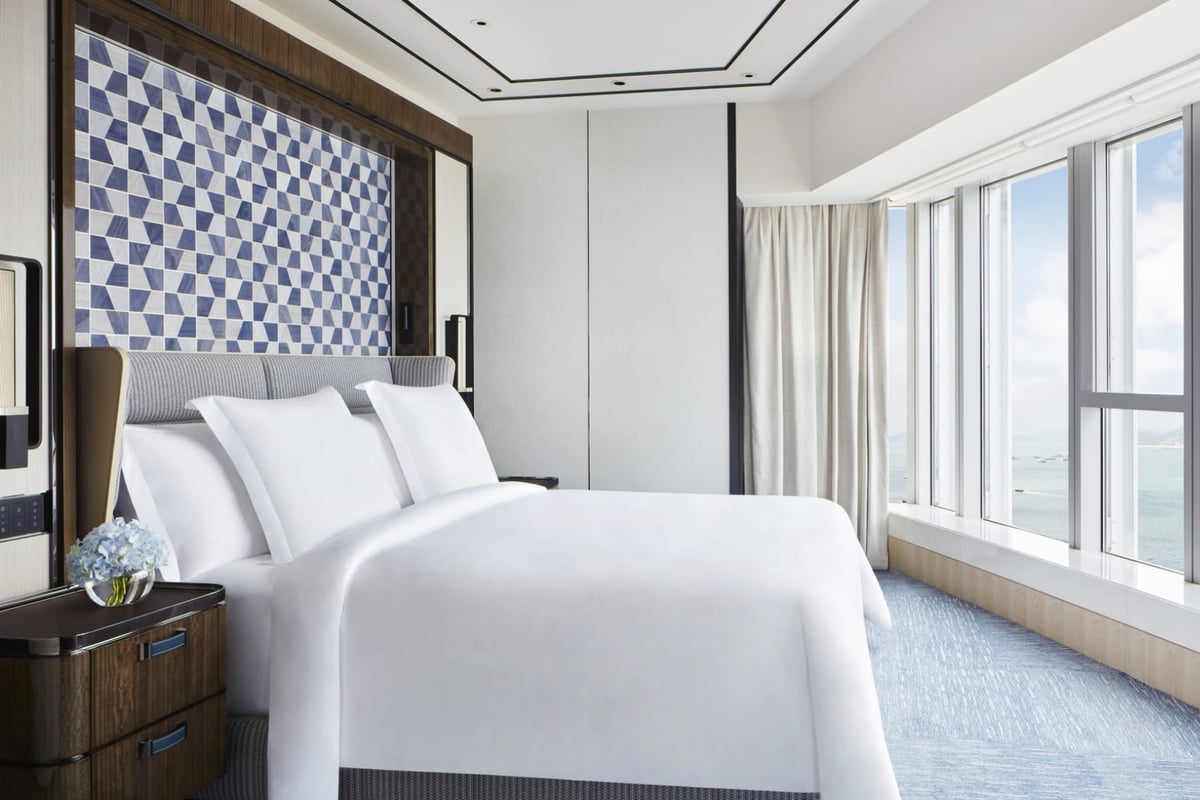 With only a single Superior Harbour-View suite per floor, the tack that Four Seasons has taken with this newly improved category is to offer breathtaking impressions rather than maximum square footage. There are undoubtedly bigger corner suites at competing hotels on the Island, but you're unlikely to be breaking out the measuring tape whilst straining to take in the suite's panoramic vistas – an effect enhanced by the snaking open-plan layout that blends together the living area, bedroom and wet spaces into a virtually seamless whole.
In line with Four Seasons' ageless and soothing take on luxury, I'm also at pains to point out just how big these revamped corner suites feel. That sensation is achieved through intelligent manipulation of negative space and an abundance of discrete multi-purpose build-ins.
Standing in the middle of the living area, you get the inkling that these living quarters are an extravagant (mis)allocation of space: a gesture that is in and of itself significant, when you consider the surrounding office towers.
RELATED: An Insider's Travel Guide To 96 Hours In Hong Kong
---
Food & Drink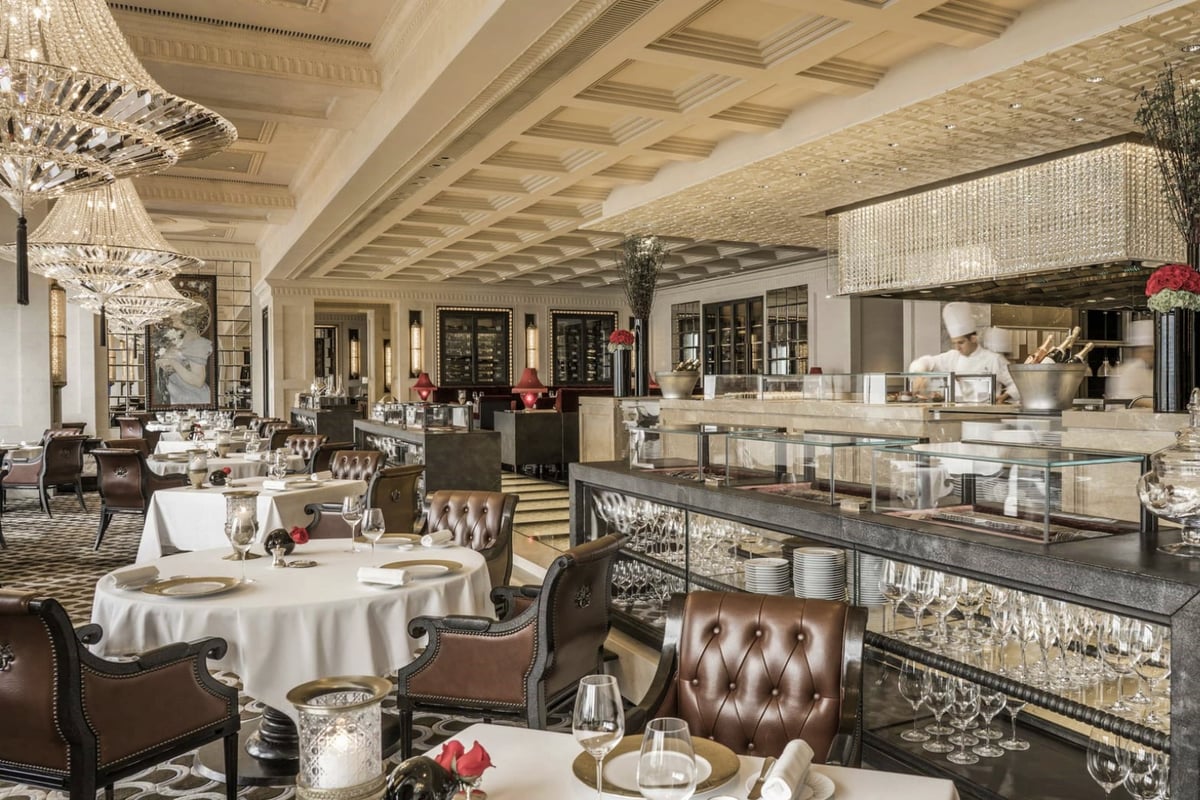 Inarguably the primary drawcard for local Hongkongers – who've assisted substantially in burnishing the hotel's legendary staying power – dining at Four Seasons is nothing short of a star-studded affair. Between 10 restaurants, bars, lounges and in-room dining, the hotel holds an enviable collection of 7 Michelin stars – mostly concentrated in Sushi Saito, French fine diner Caprice and the legendary Lung King Heen (the first Chinese restaurant anywhere in the world to win the coveted three-star rating and then keep it for 14 consecutive years).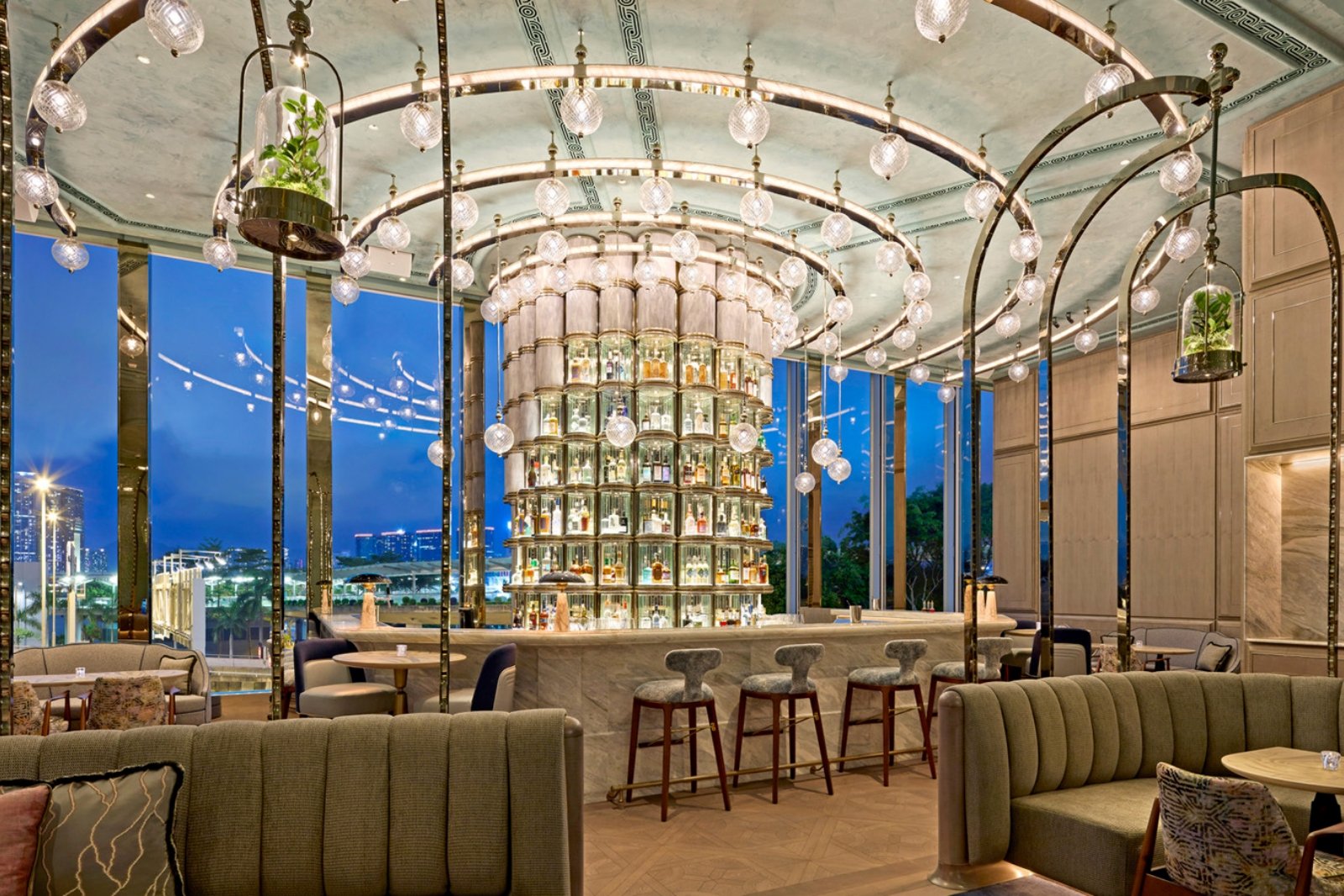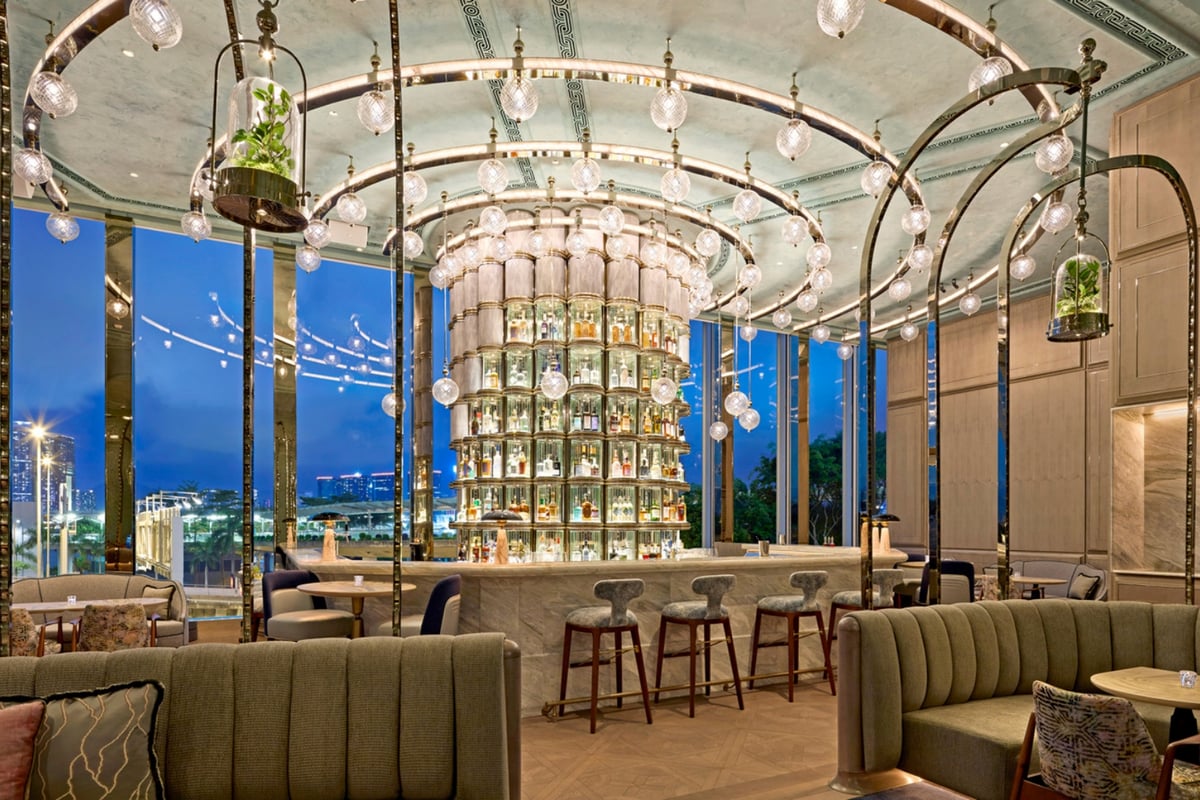 For yours truly, however, the essentials are twofold. Firstly, securing a reservation at Caprice is non-negotiable: inarguably one of the most beautiful dining rooms in a city infamous for such excesses, it is – to pilfer a phrase overused in food writing – a temple to exceptional haute cuisine. In tandem with a wine list that undergoes constant reinvention (so as to reflect the plenitude of exciting winemaking in Burgundy and Bordeaux) I'd feel comfortable going so far as to say there are few white tablecloth establishments globally that rival Caprice for sheer mastery of style and substance.
For a palette cleanser (of the literal and metaphorical variety) you can't go past Argo. Asia's 3rd highest-ranked cocktail bar, it is named for – not to mention, vaguely inspired by – the vessel that transported mythological Greek hero Jason on his quest to obtain the Golden Fleece. IRL, that lofty concept translates into programming that is big on classically grounded cocktails with a unique cultural or sociological bent.
Whereas Argo's inaugural menu highlighted ingredients that were at risk of disappearing in our modern world (Here Today, Gone Tomorrow), the latest recipes celebrate the unique culinary heritage of Hong Kong. Order a Negroni flavoured with Argo's own homemade 'vegan XO' or one of the clean, spritzer-type refreshers which pays tribute to hang jan cha – a classic Cantonese post-dinner concoction made with almond meal.
---
Service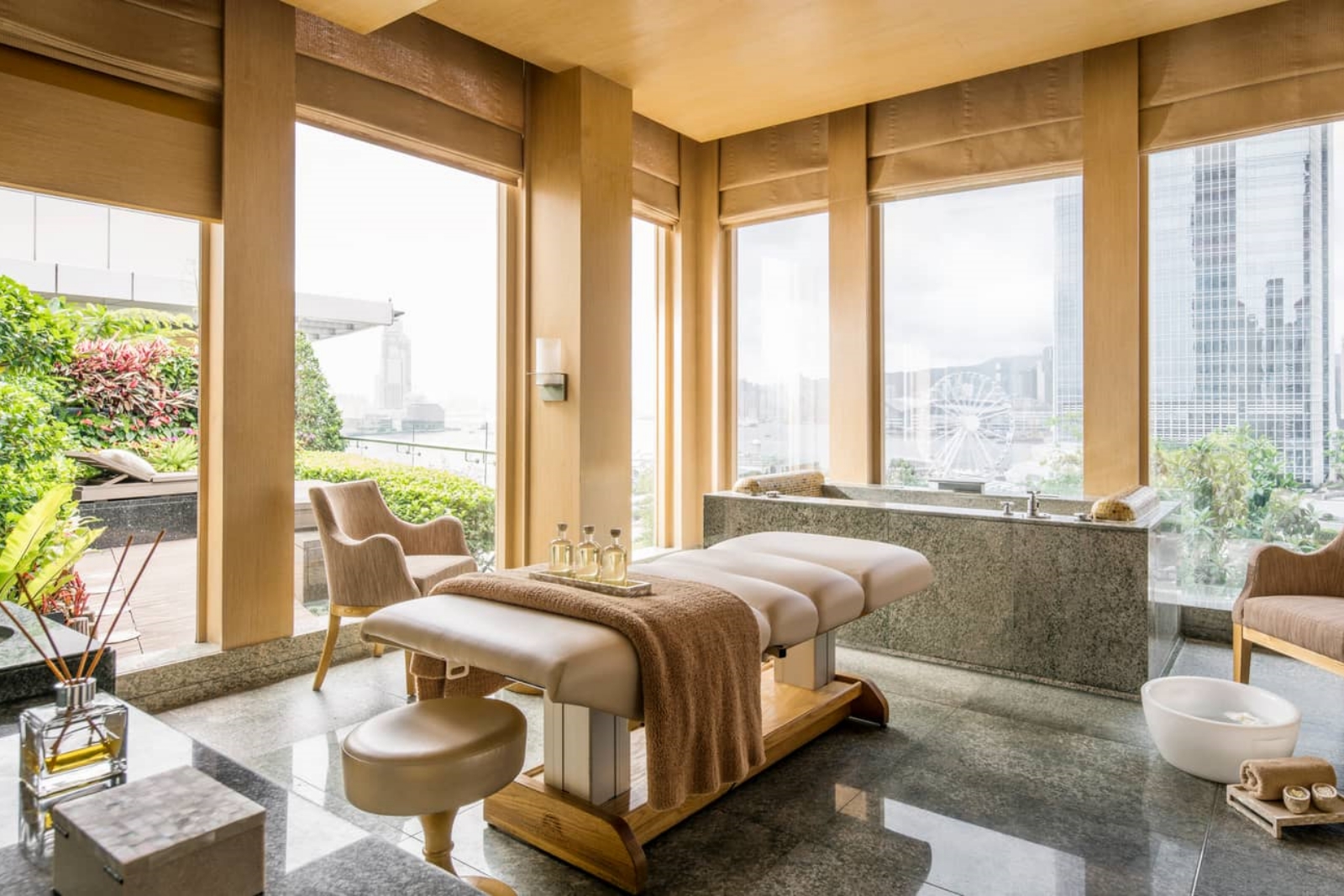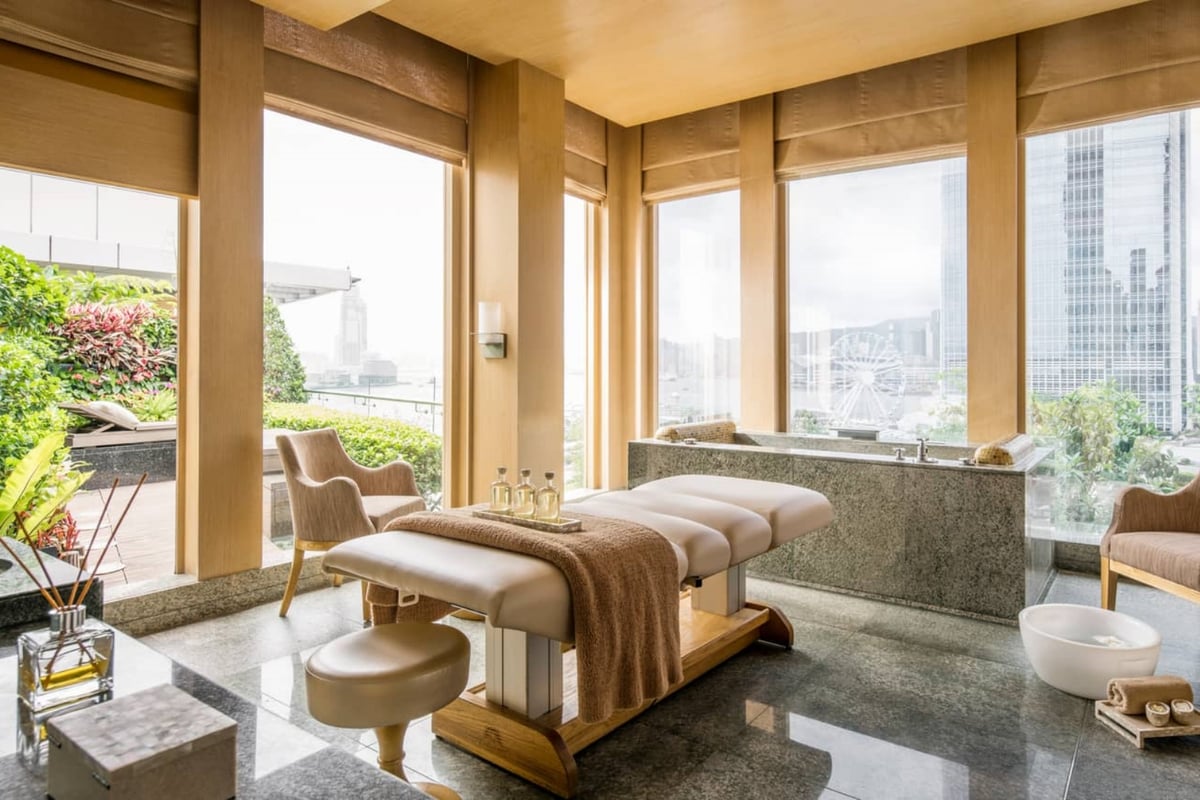 On par with its physical location and arsenal of award-winning dining options, the other major appeal of Four Seasons Hong Kong has to be its service. Staff across the hotel – ranging from the highly attentive reception team to the pool/spa attendants – strike a deft balance between warmth and efficiency – all expertly calibrated to complement the individual guest experience that best suits you. Little gestures (e.g. a pot of Lung King Heen's reserve-grade puer tea upon arrival) add to this already considerable largesse.
RELATED: The 16 Best Hotels In Hong Kong To Book In 2023
Facilities are also a huge drawcard – even for the city's local regulars. Spa & Wellness spaces are possessed of an immense scale; and the larger outdoor infinity pool (looking towards Kowloon) offers an array of memorable views looking in almost every direction. For jet-lagged executive types, the hotel's Spa is easily among the best in Hong Kong; with multiple styles of sauna and jacuzzi, in addition to a treatment program that's all about rest and rejuvenation.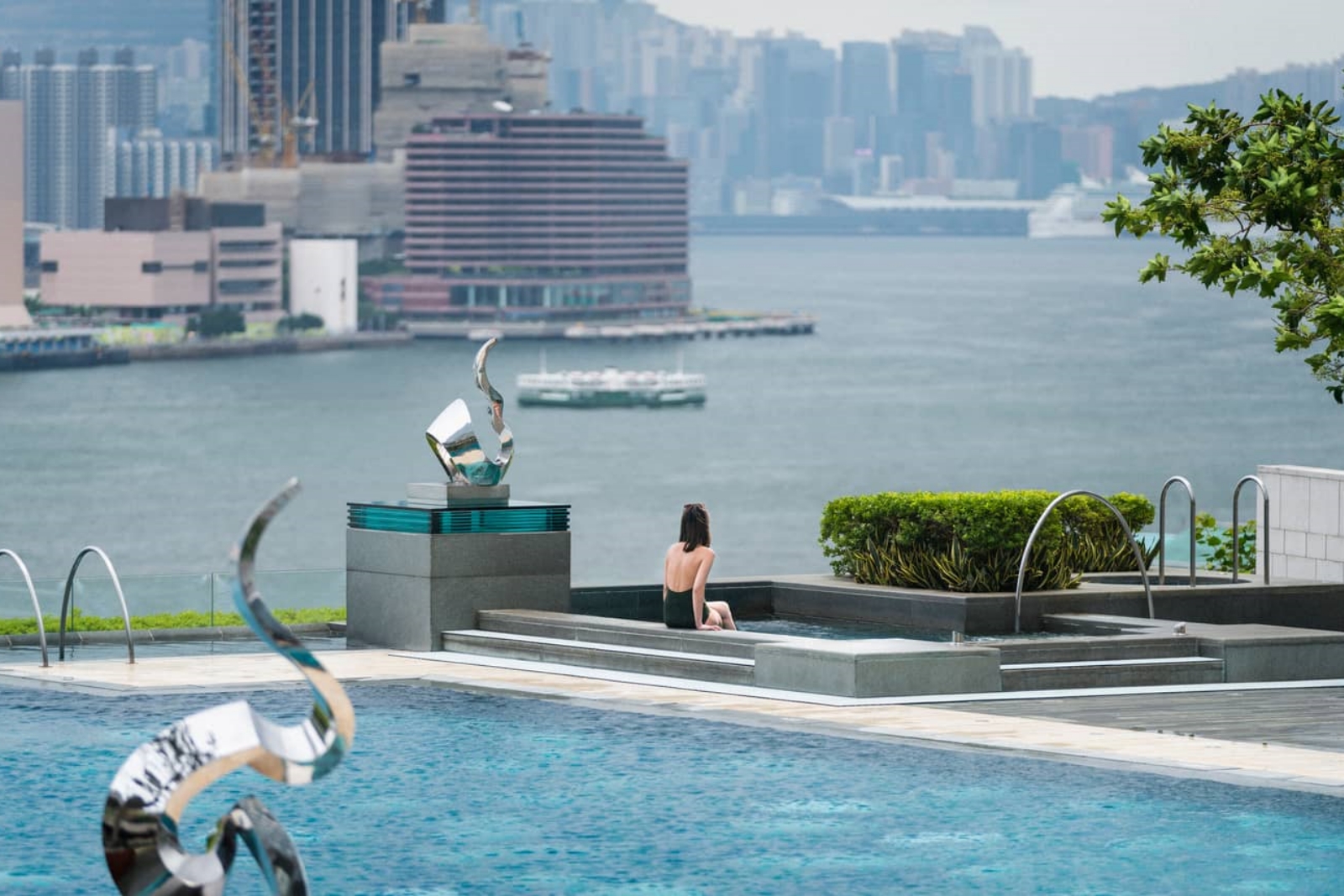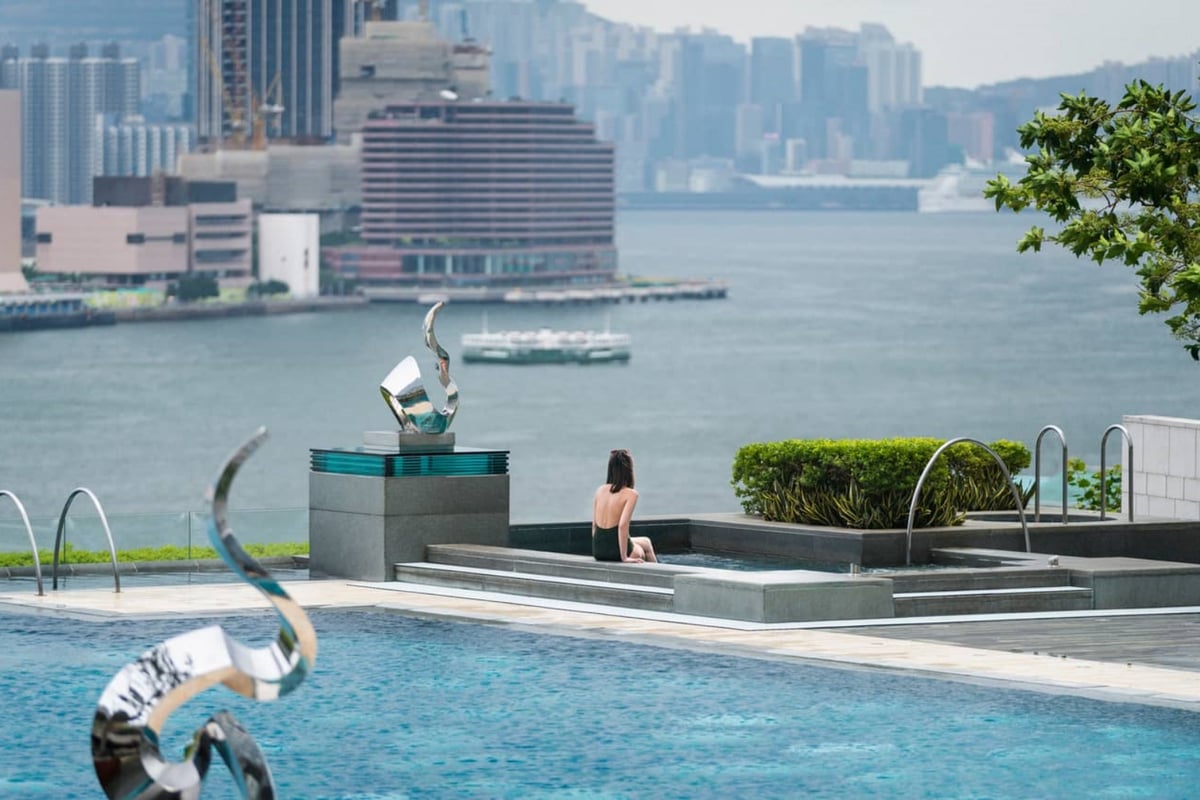 For the ultimate spa day, I can't say enough good things about the 'Reawakening Ritual': perfect for those days when you're sleep-deprived or drink-addled (possibly at the same time).
A multi-part treatment that takes the better part of two hours, this ritual unfolds with an exfoliating scrub (scented with your choice of therapeutic oils); full-body wrap – great for taming sore muscles and wringing out toxins – and a massage to finish. Even by the extravagant standards of most ~$500 spa days, this one's a real doozy.
---
Verdict & Value
Outside of the usual seasonal travel dates, one should keep an eye on (i.e. Lunar New Year and 'Golden Week'), an entry-level corner suite like the one I stayed in during this review will set you back ~$2,197. That pricing carries a slight premium over what you'd pay for comparable digs across the harbour, but given Four Seasons' historic core of high-flying corporate regulars isn't without precedent.
All things being equal, for those who have the resources to indulge, Four Seasons Hong Kong might be the very best springboard for exploring the city – especially if you're unfamiliar with the region and/or are pressed for time. With an enviable, verging-on-direct line to Hong Kong International Airport; and a bevvy of world-class dining, shopping and cultural sights all within reach, this hotel is an easy bedfellow for those who enjoy (nay even demand) the luxury of mixing business with pleasure.
---
Four Seasons Hong Kong
Address: 8 Finance St, Central, Hong Kong, HKSAR
Contact: +852 3196 8888
Newly renovated Superior Harbour View Suites starting at ~$1,679.
The author stayed for two nights as a guest of Four Seasons Hotels & Resorts.